Why and how should I reference?
Pay your fees ->
Improving your referencing skills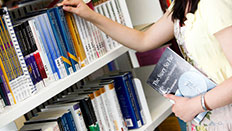 Students are often accused of plagiarism due to incomplete or incorrect referencing. As you need to incorporate other people's ideas in your writing based on your reading, this workshop will help ensure you can reference appropriately and not be accused of copying.
In this 2 hour workshop we focus on:
What is referencing and why do we need it?
What is the difference between in-text referencing and a list of references?
What is the difference between a direct quote and an indirect quote? How can you incorporate each one into your writing effectively?
What is 'combining sources' and how do you do it?
What is the best way of combining your own ideas on a subject to those of the texts you have read?
How can you show the person marking your work which ideas are yours and which belong to a different source?
What is the difference between paraphrasing and summarising?
How can you paraphrase and summarise in order to avoid plagiarism?
Where can you find further information on this topic?
Booking a place on this workshop
PLEASE NOTE: The campus sessions for this workshop have now finished for the academic year 2017-18.
Help and support will be available until 25 June 2018 at the CAE drop-ins in the LRC on de Havilland campus at these times:
Monday 10.00-17.00
Tuesday, Wednesday, Thursday 10.00-14.00
Please email aessd@herts.ac.uk if you have further questions about any aspect of the AESSD programme.