How do I write a literature review?
Pay your fees ->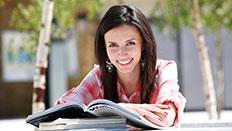 Many students struggle with the task of writing a literature review because of the amount of reading they need to cover and uncertainty about what lecturers are looking for.
In this two hour workshop we will discuss practical ways to manage the reading load effectively and provide guidance for you on how to write a well organised and concise literature review.
The workshop will focus on the following issues:
What is a literature review?
What is the purpose of a literature review?
How do I start?
What do I include?
Making a literature search.
Making use of specialist resources.
Organising your material.
Writing it up.
Booking a place on this workshop
PLEASE NOTE: The campus sessions for this workshop have now finished for the academic year 2017-18.
Help and support will be available until 25 June 2018 at the CAE drop-ins in the LRC on de Havilland campus at these times:
Monday 10.00-17.00
Tuesday, Wednesday, Thursday 10.00-14.00
Please email aessd@herts.ac.uk if you have further questions about any aspect of the AESSD programme.