Conversational English
Pay your fees ->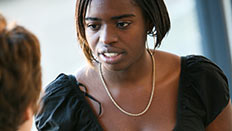 We are often asked to provide conversational English classes for students who would like a break from Academic English study.
In this 2-hour session we give you the opportunity to discuss current topics based on the news and your interests in an informal atmosphere.
Contact us to make suggestions on the subjects you would like to discuss.
Booking a place on this workshop
PLEASE NOTE: The sessions for this workshop have now finished for the academic year 2017-18.
Help and support will be available in Semester C at the CAE drop-ins in the LRCs at these times:
23-27 April Monday-Friday 10:00-14:00– both campuses
30 April–25 June Monday and Wednesday 10.00-14.00 LRC De Havilland campus only, Tuesday and Thursday 10.00-14.00 LRC College Lane only.
Please email aessd@herts.ac.uk if you have further questions about any aspect of the AESSD programme.