Online interactive courses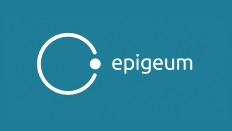 An exciting new range of online courses, developed in collaboration with Epigeum and designed to support you in your academic work throughout your degree studies, is now available.
These courses will help you to develop your skills in listening, speaking, reading and writing in the different contexts you will encounter during your studies here, as well as developing your understanding of what it means to be part of the academic community and increase your confidence.
The courses are as follows:
Preparing for study: Academic culture, language and assessment
Types of academic English: Differences and key features
Core academic language: Functions, meaning and grammar
Academic identity: Position and voice
Criticality: Evaluating and questioning
Optimising your learning: Strategies and self-evaluation
The courses are designed for self-study and are in addition to our Academic English and Study Skills Support workshops. In order to enhance your learning and ensure success in your studies, we recommend that you also access our workshops.
English language and foundation courses
Explore the different English language and foundation courses we offer.
Access online courses