Choose Physiotherapy at Herts
Pay your fees
Get to know your subject
Our physiotherapy courses are well established and some of them are approved by both the Health and Care Professions Council (HCPC) and the Chartered Society of Physiotherapy (CSP). Our graduates are eligible to register with the HCPC when they successfully complete the course.
Our postgraduate students may also be eligible for Manipulation Association of Chartered Physiotherapists (MACP) membership. Evidence from managers and clinicians suggests that our graduates are:
creative and forward-thinking professionals
able to solve problems and work well both independently and within a team
highly employable as they are fully equipped with the necessary skills for practice.
Undergraduate programmes

Postgraduate programmes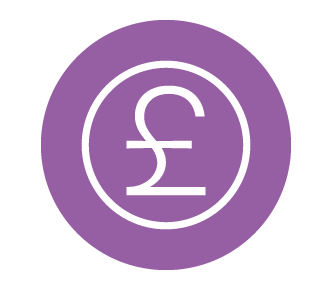 Up to £4,000 scholarships available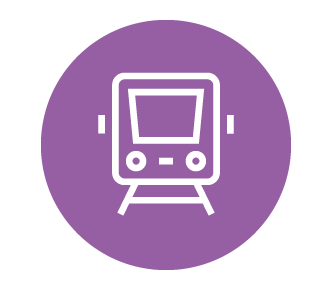 Get to London from Hatfield in just 25 minutes by train
Taster lecture
Watch our taster lecture and download the Offer Holder Day Workbook (PDF - 1.04 Mb) to get a taste of what you'll be learning on the course.
Where you'll study
Physiotherapy is taught on the College Lane Campus at the University. College Lane is home to our science and creative arts subject areas. Students in our School of Engineering and Computer Science, School of Life and Medical Science, School of Health and Social Work, School of Physics, Astronomy and Mathematics and School of Creative Arts will study on this campus.
In addition, this campus is home to many of our student services and our International Foundation College.
Here's a look at our amazing facilities where we teach physiotherapy at Herts.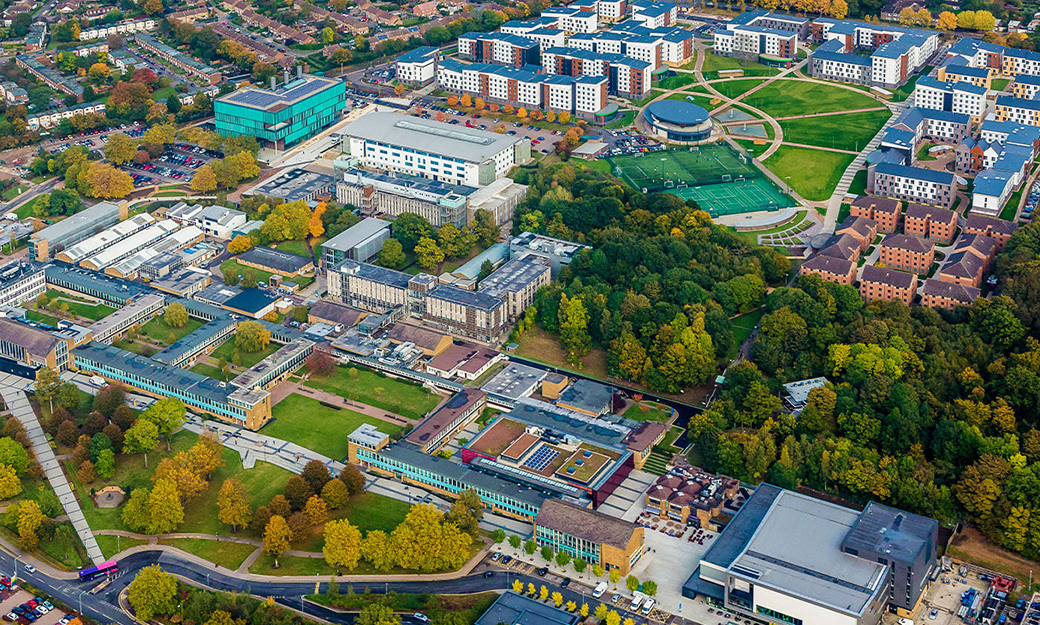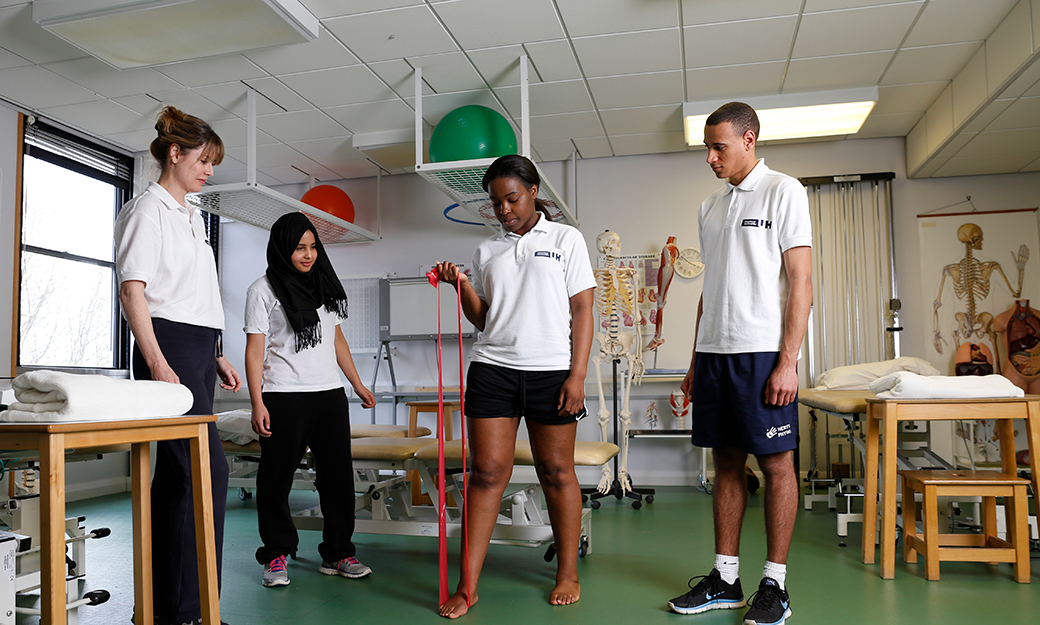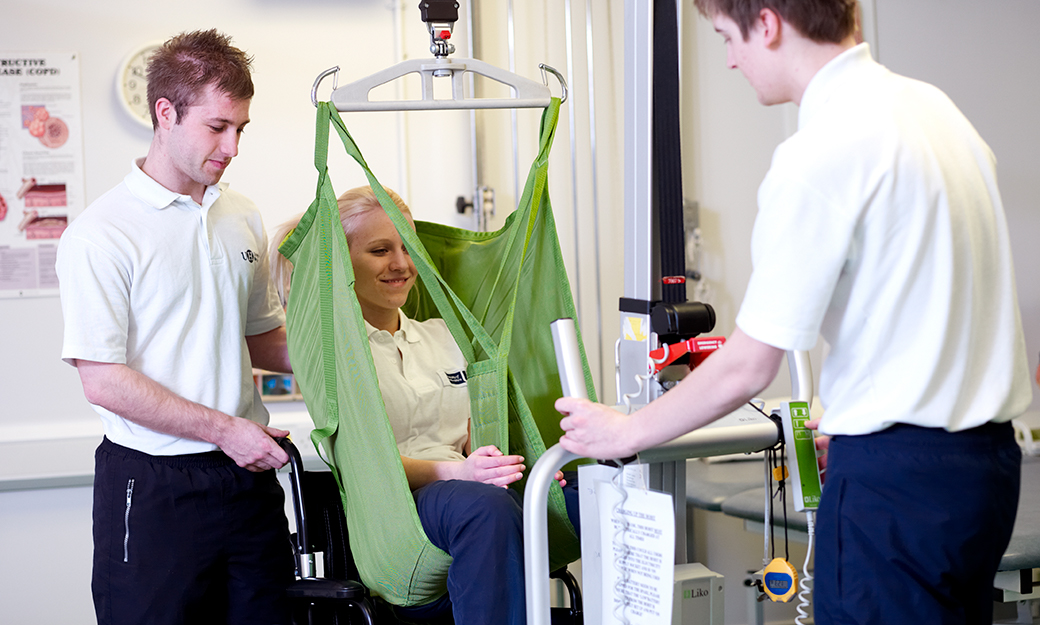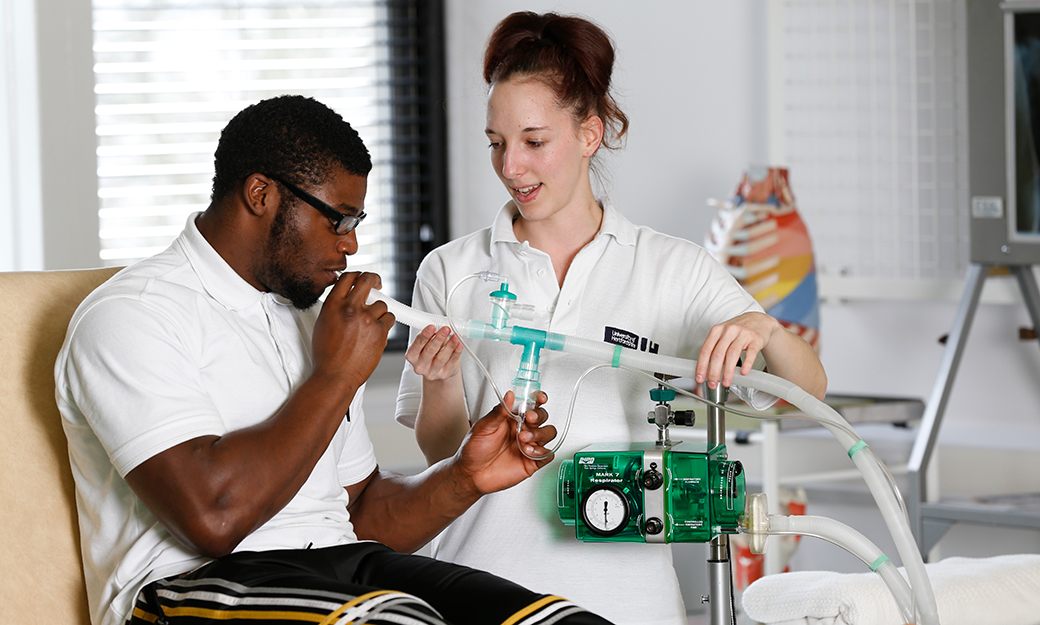 Chat

now

Chat with our in-country staff and students for any course or subject specific queries. Please be aware that our students cannot discuss the specifics of your application, but can talk about their experience of studying at the University of Hertfordshire.

Check out their bios and pick a course ambassador you'd like to chat to directly.