Choose Automotive Engineering at Herts
Pay your fees
Get to know your subject
With a 30-year record of producing skilled engineers for all branches of the automotive industry, Hertfordshire's a great choice if you want to work in this cutting-edge sector. How? The course focuses on vehicle design, taking into account performance, consumer demand, safety and sustainability.
You'll use all the latest industry tools and techniques, and take specialist classes in vehicle structures, engine performance, aerodynamics, materials and manufacturing strategies. This course is accredited by the Institution of Mechanical Engineers and is the first step towards chartered engineer status.
Students on Automotive and Mechanical Engineering courses can take part in the University of Hertfordshire Formula Student Racing Team. Design and build a formula student car, then race it against other student teams!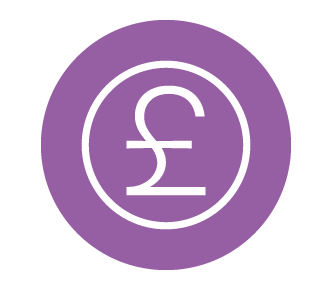 Up to £4,000 scholarships available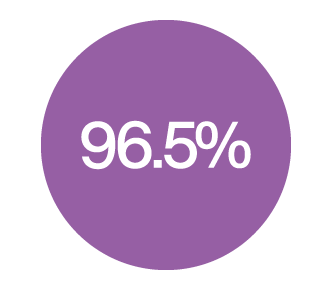 A huge 96.5% of graduates in work or further study after 6 months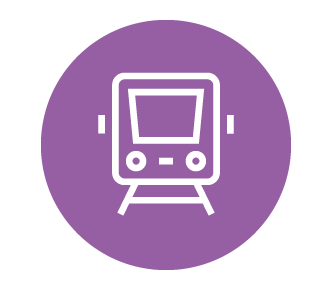 Get to London from Hatfield in just 25 minutes by train
Subject talk
Join Behrad Vehedi, Programme Leader for Automotive & Motorsport at the University of Hertfordshire, as he talks through the different types of engineering degrees and what these qualifications mean. Behrad also talks about key things you will study during your modules and the structure of the courses.
This talk is focussed on the undergraduate programmes within the Automotive and Motorsport Engineering subject area.
Where you'll study
Automotive Engineering is taught on the College Lane Campus at the University. College Lane is home to our science and creative arts subject areas. Students in our School of Engineering and Computer Science, School of Life and Medical Science, School of Health and Social Work, School of Physics, Astronomy and Mathematics and School of Creative Arts will study on this campus.
In addition, this campus is home to many of our student services and our International Foundation College.
Here's a look around our amazing facilities where we teach Automotive Engineering at Herts.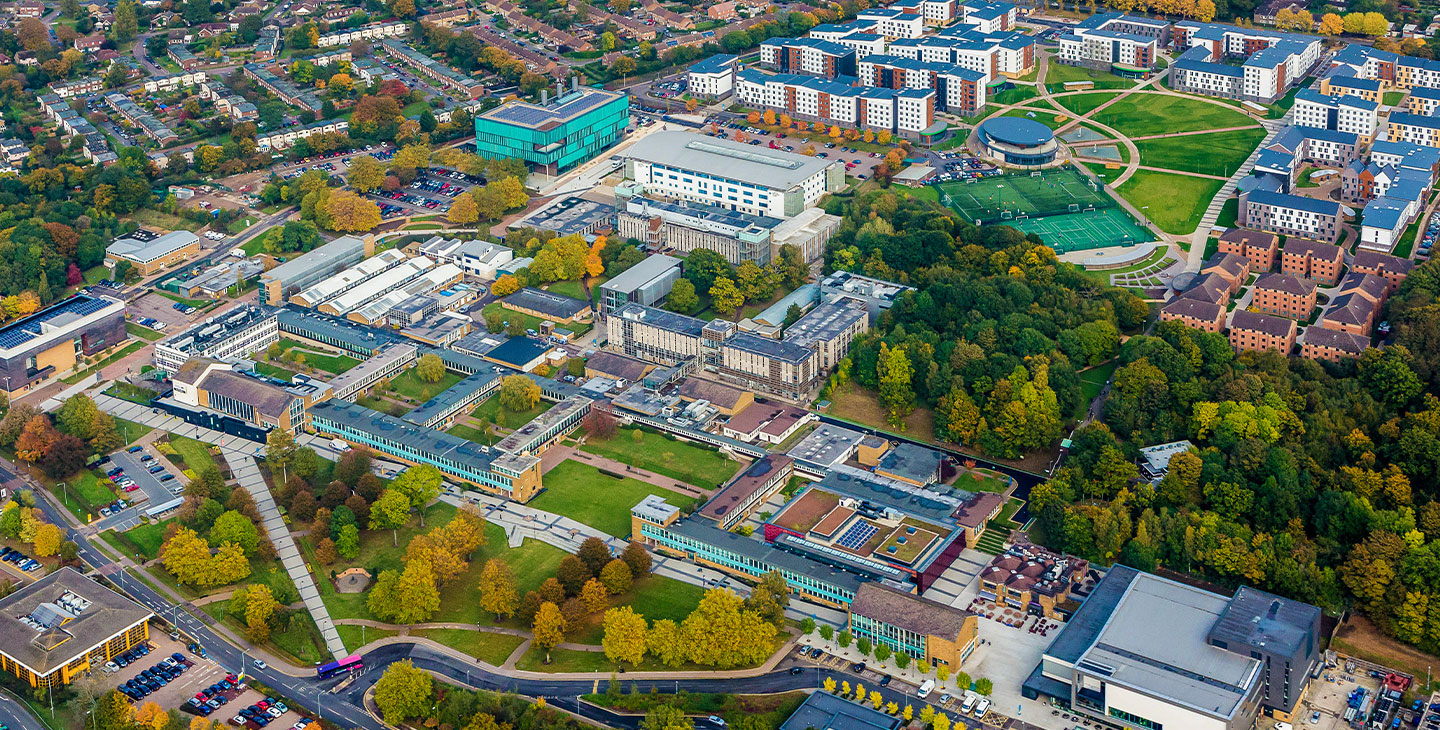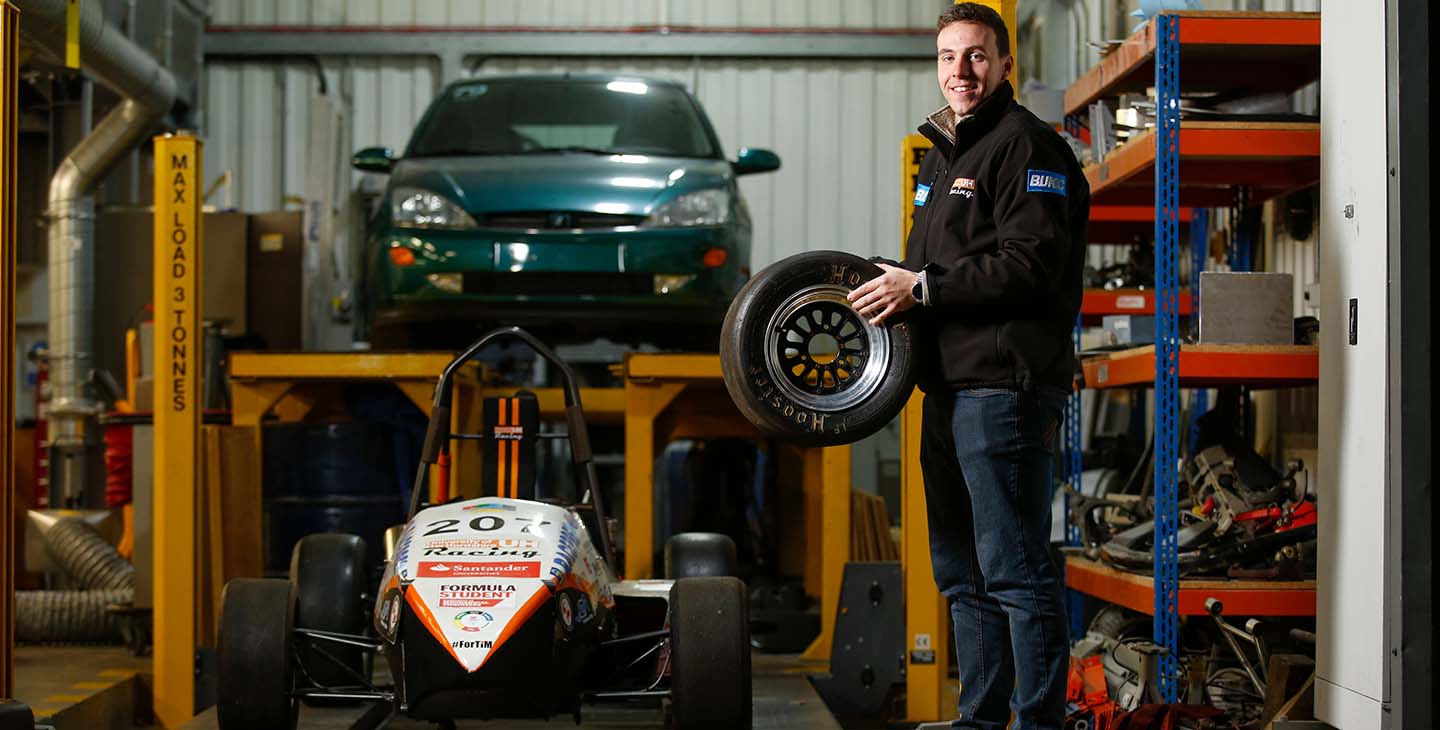 Cutting edge resources
All Engineering and Computer Science students have access to excellent University and School facilities for classes, self-study and lab work. All of our facilities are industry-standard to ensure you graduate with the skills and practical knowledge you need to succeed in the world of work.
Hear from a student
Automotive Engineering student Adam explains why he chose to study at the University of Hertfordshire.
Chat

now

Chat with our in-country staff and students for any course or subject specific queries. Please be aware that our students cannot discuss the specifics of your application, but can talk about their experience of studying at the University of Hertfordshire.

Check out their bios and pick a course ambassador you'd like to chat to directly.