North Herts College Open Morning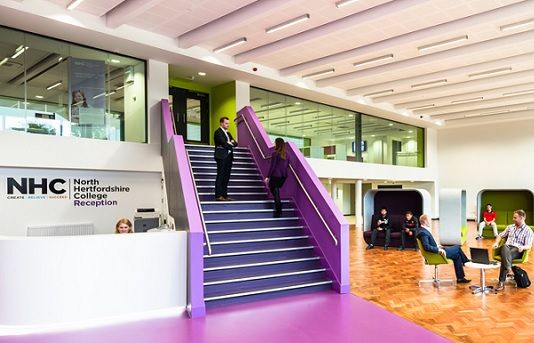 Thinking about your future? At North Hertfordshire College it's guaranteed! We offer a wide range of programmes and guarantee that you will progress into a job, apprenticeship or further learning when you finish – if you don't, we'll give you £1,000*.
Find out more about our programmes at our OPEN MORNING on Saturday 25th June, from 10am – 1pm at our Hitchin, Stevenage and Engineering & Construction campuses.
WE OFFER A RANGE OF FULL & PART TIME COURSES IN
Business Fashion
Catering & hospitality Graphic design
Childcare Media
Creative Arts Music
Art & design Performing arts
Engineering & welding Hair, beauty & holistic therapies
Health & social care ICT & computing
Motor vehicle Public services
Sport & fitness Science
Tourism & aviation Higher education
Apprenticeships
*T&Cs apply and can be found here: www.nhc.ac.uk
Location
HITCHEN: Cambridge Road, Hitchin, Hertfordshire, SG4 0JD
STEVENAGE: Monkswood Way, Stevenage, Hertfordshire, SG1 1LA
ENGINEERING & CONSTRUCTION CAMPUS: Fulton Close, Stevenage, Hertfordshire, SG1 2AF
i
Event details
Date:

25 June 2016

Further Details:

http://www.nhc.ac.uk/whats-on/events/

Time:

10:00–13:00

Venue:

Hitchin, Stevenage and Engineering & Construction campuses
01462 424242