North Herts College- It's not too late!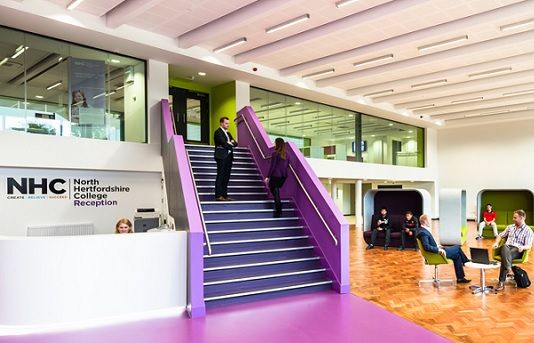 ENROL NOW - IT'S NOT TOO LATE!
Drop in and enrol any time on all Campuses between 8.30am - 5pm, Monday to Friday. Bring along your exam results and talk to one of the experienced team, who will be able to offer you careers advice, answer your queries about college and support you in choosing the best programme to help you get where you want to be in life.
NHC are also holding evening enrolments between the 19th to 29th September:
5pm to 7.30pm at Stevenage Campus, Monday and Wednesday
5pm to 7.30pm at Hitchin Campus, Tuesday and Thursday
For any questions that you have in the meantime, call on 01462 424242 or email enquiries@nhc.ac.uk
Location
Hitchin campus
Cambridge Road, Hitchin, Hertfordshire, SG4 0JD
Stevenage campus
Monkswood Way, Stevenage, Hertfordshire, SG1 1LA
i
Event details
Date:

19 September 2016

Further Details:

http://www.nhc.ac.uk/programmes/

Time:

17:00–19:30

Admission:

FREE

Venue:

North Herts College
enquiries@nhc.ac.uk
01462 424242