Early Years Foundation Degree Information Evening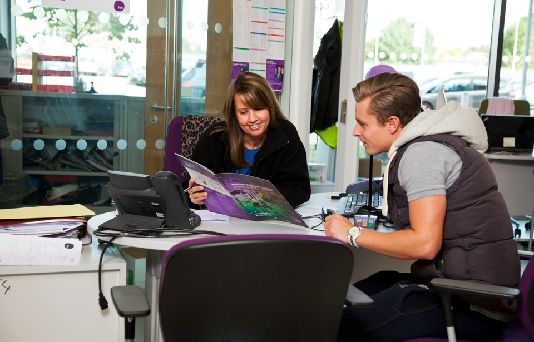 Take the next step in your Childcare career with an Early Years Foundation Degree
Are you are currently working or volunteering in the Childcare sector and looking to progress to a management position? Or perhaps you would like to work towards a degree in teaching or social care but aren't ready yet?
The Early Years Education Foundation Degree could be the perfect step to help you reach your career destination. Taking up just 1 day of your week, a Foundation Degree is equivalent to the first 2 years of an Honours Degree and is recognised as a qualification in its own right.
This course will allow you to study at a Higher Education level at your local college, where annual tuition fees are typically lower than at university and class sizes are smaller on average – often benefitting people that may have not studied for a while.
The Early Years Foundation Degree at Hertford Regional College begins in September 2016 and continues for 2 years. After successfully completing the course, you can then automatically progress to study a BA degree in Education at the University of Hertfordshire for a third and final year.
Information Evening – 18th April, 6.00pm
Not sure if the Early Years Foundation Degree is for you? Or want to chat face-to-face to our specialist tutors?
Come along to our Information Evening at our Broxbourne campus to have all your questions answered, see examples of students work, meet our friendly staff and enjoy the free refreshments.
HRC, Broxbourne Campus, Turnford, Hertfordshire, EN10 6AE
- See more at: http://www.hrc.ac.uk/early-years-education-foundation-degree-information-evening#sthash.mLD54jNC.dpuf
Location
Hertford Regional College
Broxbourne Campus
Turnford, Hertfordshire, EN10 6AE
i
Event details
Date:

18 April 2016

Time:

18:00–20:00

Venue:

Hertford Regional College
01992 411400