Degree Apprenticeship Open Afternoon
Digital and Technology Solutions University of Hertfordshire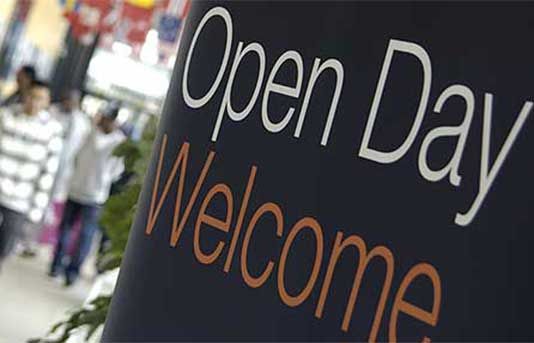 Join us on Tuesday 23 August from 15:00 - 17:30 for a free event with up-to-date information on our newly accredited Degree Apprenticeship Programme in Digital and Technology Solutions for employers and students.
The University has developed its first Degree Apprenticeship programme for a September 2016 intake as part of the government initiative, addressing skills shortages in the workplace.
The School of Computer Science has launched the Digital and Technology Solutions programme which will cover 4 specialisms over time, including:
software engineering.
cyber security.
data analysis.
network engineering.
The programme has been validated by the University and accredited by the employer-led Tech Partnership as meeting the national Apprenticeship standard.
Come along to our free event to:
find out more about our Digital and Technology Solutions programme and the specialisms on offer.
receive up-to-date information on funding and the apprenticeship levy.
talk to our expert teaching staff delivering the course.
take a tour of our campus facilities, including laboratories, study and social areas.
meet with existing apprentices, employers and prospective students.
Complimentary refreshments will be provided on arrival for all guests.
Location
University of Hertfordshire
College Lane Campus
Room: E350/E351
Hatfield
Hertfordshire
AL10 9AB
i
Event details
Date:

23 August 2016

Further Details:

http://www.herts.ac.uk/about-us/events/2016/august/degree-apprenticeship-open-afternoon-digital-and-technology-solutions

Time:

15:00–17:30

Admission:

FREE

Venue:

University of Hertfordshire

Contact:

Business Development
be@herts.ac.uk
+44 (0) 1707 286406