Access to HE - Open Event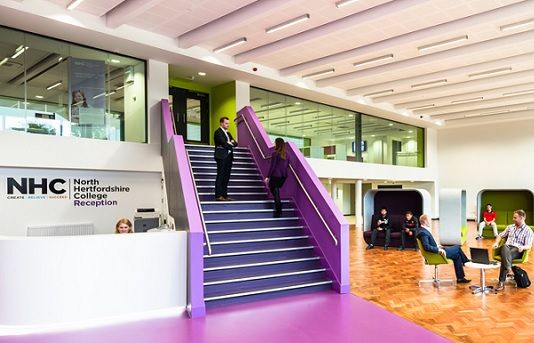 STEVENAGE COMMUNITY HALL - 6PM
March 21st - stage 1
April 18th - stage 2
Please note that all interested applicants must attend both evenings to ensure eligibility.
ACCESS TO HIGHER EDUCATION PROGRAMMES
The Access to Higher Education diploma is a level 3 qualification that prepares you for study at university if you do not have traditional qualifications, such as A-levels. The programme will develop your academic and study skills (such as research and essay writing), as well as your confidence if you have been out of education for a while. Entry to the programme does not demand any formal qualifications.
Access to HE events are organised to provide you with the chance to find out more about the programme, and start the formal application process should you decide you would like to study for an Access to HE Diploma. To make sure the programme is right for you, we will ask you to complete some tasks and attend an individual interview. The tasks allow us to assess your academic skills. The interview will give you the opportunity to discuss your goals and ask questions. Each event covers two separate evenings - please note that attendance is required at both evenings to ensure eligibility.
First evening
The evening begins with a presentation on the programme, the different Diplomas available and what to expect at NHC.
Those who would like to apply are then invited to complete the first task, which is a small piece of writing.
Second evening
You will complete some computer tests (literacy and numeracy).
If time permits, individual interviews will be held the same evening following these tests. You will be told whether your results, alongside the writing tasks completed the first evening, suggest readiness for the Access to HE programme. If so, we will discuss your university and career goals and, if we offer you a place on the programme, advise you on next steps.
If the Access to HE programme is not an appropriate choice at this time , we will advise you of other opportunities for study/training at NHC.

For full details visit : http://www.nhc.ac.uk/programmes/access-to-higher-education/
Location
Stevenage Community Hall
i
Event details
Date:

21 March 2016

Further Details:

http://www.nhc.ac.uk/programmes/access-to-higher-education/

Time:

18:00–20:00

Venue:

Stevenage Community Hall