Welcome Wednesdays at NHC
Taking place every Wednesday from 3rd June until 19th August, 10am – 12pm and 2pm - 4pm at all centres, including Da Vinci Studio Schools and Thomas Alleyne. Thomas Alleyne is by appointment only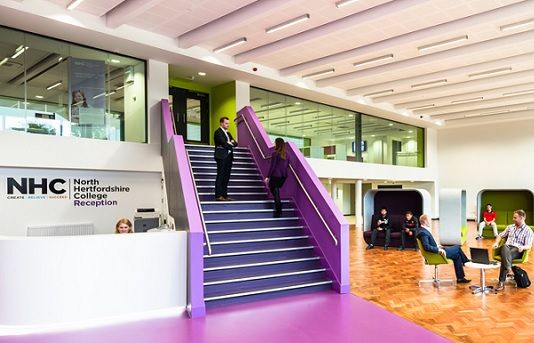 Who should come to Welcome Wednesdays?
You should attend a session if you haven't applied for a course yet and need further advice before completing your application.
Where should I attend?
Please make sure that you attend the Welcome Wednesday at the centre where your course is based.
What if I am unable to attend?
Please call us on 01462 424242 01462 424242 or emailenquiries@nhc.ac.uk and we will arrange a more suitable time and day for enrolment or to receive advice and guidance. You can also call us to complete your college application over the telephone.
I'm interested in A-levels...
A-levels are taught at both the Da Vinci Studio School of Science and Engineering and Thomas Alleyne Academy. You can choose your A-level options from the subjects available at both schools (timetable permitting)
A-level subjects taught at Thomas Alleyne Academy:
Business Studies
Computer Science
Drama and Theatre
English Literature
Film Studies
French
Geography
History
Law
Media Studies
Psychology
Sociology
Location
Varies