Welcome Wednesdays at North Hertfordshire College
Taking place weekly until 19th August, Welcome Wednesdays allow you to find out where NHC can take you next year. You'll be able to meet our tutors, discuss your options and enrol onto a course.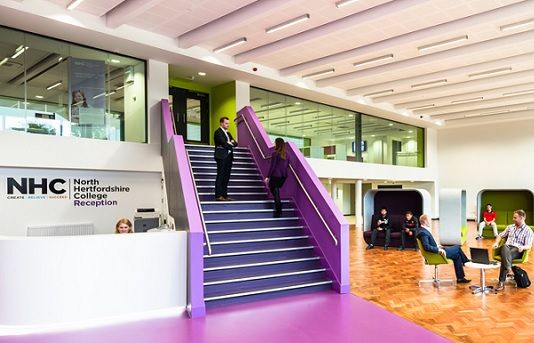 Welcome Wednesdays
Taking place every Wednesday from 3rd June until 19th August, 10am – 12pm and 2pm - 4pm at all centres, including Da Vinci Studio Schools and Thomas Alleyne. Thomas Alleyne is by appointment only
Who should come to Welcome Wednesdays?
You should attend a session if you haven't applied for a course yet and need further advice before completing your application.
Where should I attend?
Please make sure that you attend the Welcome Wednesday at the centre where your course is based.
What if I am unable to attend?
Please call us on 01462 424242
01462 424242 or emailenquiries@nhc.ac.uk and we will arrange a more suitable time and day for enrolment or to receive advice and guidance. You can also call us to complete your college application over the telephone.
I'm interested in A-levels...
A-levels are taught at both the Da Vinci Studio School of Science and Engineering and Thomas Alleyne Academy. You can choose your A-level options from the subjects available at both schools (timetable permitting).
A-level subjects taught at Thomas Alleyne Academy:
Business Studies
Computer Science
Drama and Theatre
English Literature
Film Studies
French
Geography
History
Law
Media Studies
Psychology
Sociology
Location
Varies depending on course