Undergraduate Open Day at the University of Hertfordshire
Find out what it's really like to study at the University of Hertfordshire.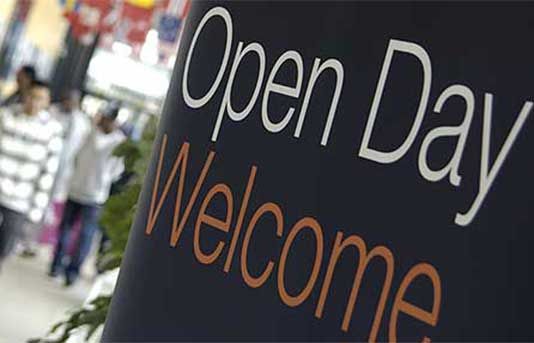 Why attend?
The University open day is your chance to:
visit our College Lane and de Havilland campuses
talk to staff and students
see our accommodation
see our £38m entertainment venue - the Forum Hertfordshire
find out more about student finance
Programme
Undergraduate open day programme

Time

Subject

Location

Programme

09:00 - 15:00

Business
Humanities
Joint Honours
Law
Education

All other subjects
What is it like at the campus open day?
Photos from previous open days
Any questions?
Contact us at opendays@herts.ac.uk or read about University of Hertfordshire Open Days for more information.
Location
http://www.herts.ac.uk/contact-us/where-to-find-us