Resources and links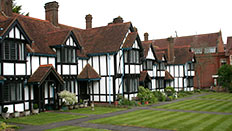 Hertfordshire has a number of active countywide and local heritage groups.
In addition to the information found on their websites many offer programmes of lectures and talks and have their own reference libraries and publications.
If you would like your group, museum or project mentioned here then please contact us with details of your website.
County Organisations

Local History Societies

Specialist History Groups

Hertfordshire Community Websites

Hertfordshire Heritage Projects

First World War related

Hertfordshire Industries

Local Research Projects

Hertfordshire Museums

Hertfordshire has a wide variety of local and regional museums that tell the history of the local community. Follow the links to find out more about their collections and facilities.

Special Interest Museums

Free to access websites offering resources for historical research

If you know of other sites which might be helpful to other researchers then please contact us with details.

National Archives and Resources

The links here will take you to government, independent and charitable organisations whose remit and responsibilities are more nationwide in scope. Many collect and preserve items of national interest but which will have local relevance.

Top of page