Study with us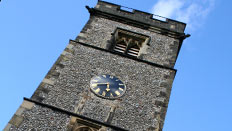 The Local and Regional Research group offers a supportive environment and expertise for students researching local and regional topics.
Interested in taking your research further, and studying for a formal qualification with structured support and access to the University's wide range of resources?
MA by Research in History
The MA by Research in History can be taken full-time (1 year) or part-time (2 years).
It is based on the development and completion of a discreet research project in any field of History for which expert supervision can be provided.
The resulting thesis, which should normally be around 20-25,000 words in length, is defended in an oral examination led by an external examiner.
For further details on History MA by Research Degrees.
Email Professor Sarah Lloyd for more information on pursuing an MA by Research on a Heritage-related topic.
Recent research publications and theses by our members: