Sponsors of flare
The Hertfordshire Chamber of Commerce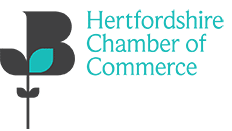 The Hertfordshire Chamber of Commerce has been representing the needs of businesses in Hertfordshire since 1924.
Through their many contacts it represents and lobbies on its members' behalf and is recognised as a powerful independent voice for the business community.
As one of the 54 British Chambers of Commerce Accredited Chambers within the country, it is able to offer members added benefits enabling them to enhance their businesses and save money.
As the economic climate continues to challenge businesses, Hertfordshire Chamber will continue to heighten its value in sharing knowledge, expertise and opportunities and make the Chamber network an essential part of growing business. Hertfordshire Chamber is proud to be sponsoring the flare for the third year running.