Previous flare winners and awards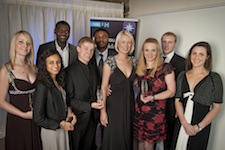 Since it's launch in 2005, the flare competition has given many start-up businesses the chance to take their initial ideas and turn them into a reality.
The University is proud of the achievements of all winners and runners up in the flare competition. Find out more about our past finalists here.
Gallery of flare awards
2015/16
2014/15
2012/13
2011/12
2010/11
2009/10
2008/09