Events for employers
Throughout the year we host a variety of engaging careers events that bring together employers from all industries with our diverse and talented students and graduates. We will work with you to understand your recruitment needs and recommend the recruitment activities that will drive the most value to your business. We have events running both virtually and in person on campus, to ensure that our students and employers can connect in a variety of ways. As an employer, you can get involved in a variety of events including:
Careers fairs

Attending a careers fair is a great way to engage with our students to promote your graduate, placement or work experience roles. We have fairs running both virtually and in person on campus depending on the event. Both formats allow employers to have an employer booths to present your organisation and showcase opportunities that are available in your business. You can participate in live group sessions and one-to-one appointments with students. This is an excellent opportunity to spot future talent for your business.

Assessment Centre Experience

Our multi-award winning Assessment Centre Experience (ACE) takes over 3,000 students through the typical graduate assessment centre process. We invite employers to support the event by acting as assessors for the mock interviews and presentations. It's a great opportunity for employers to network with our students in a professional environment.

ACE received critical acclaim at the 2018 Institute of Student Employer Awards in London, by winning the 'Best Preparation for Work: Single Initiative Award', in recognition of the hugely successful assessment simulation.

Employer presentations

Delivering a short presentation to a targeted group of students can be very effective in raising your organisations profile with future talent from a particular area of study. You can either deliver a short presentation followed by a question and answer session or pre-record a short presentation that can then be posted on relevant course webpages or showcased to students in our 'Explore Careers In' themed weeks.

Instagram takeovers

Taking over our Instagram page gives you exposure to over 1,800 of our students. We'll dedicate our channel to you, with up to 15 stories posted throughout the day, and content posted that will stay on our channel for students to view at any time. You can also host a live question and answer session with our students through the channel. We have successfully delivered a number of Instagram events and we will guide you through the process.

Assessed projects and competitions

Our students can help you solve real life issues that your business or sector is facing through assessed projects or as part of a competition. We'll introduce you to our academic colleagues who will work with you to create the project or competition. This is very effective at bringing fresh thinking into your business and helping you to spot future talent.
Upcoming Events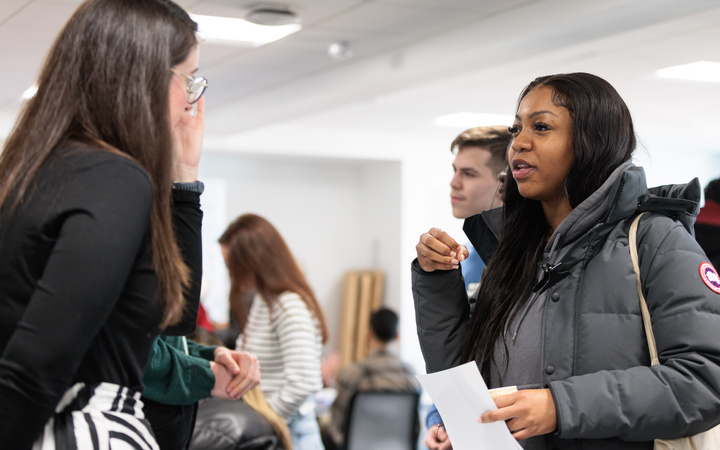 This is an amazing opportunity to connect with a wide range of students who will be looking for Part Time vacancies and Casual Work opportunities...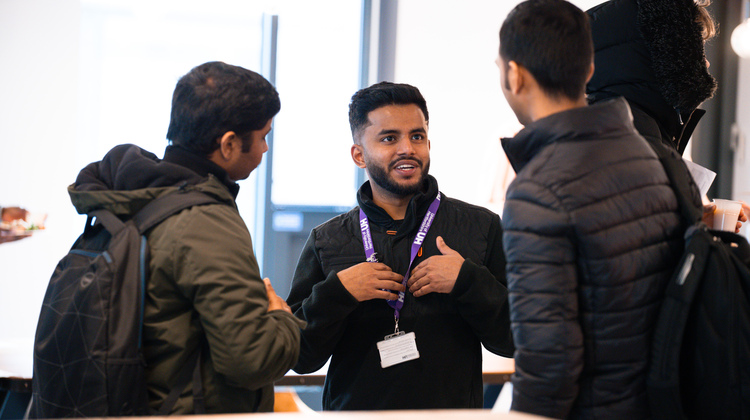 The Graduate and Placement Jobs Fair 2023 welcomes local, national, and global organisations of all sizes looking to meet University of Hertfordshire students and alumni from all disciplines and year...
An Instagram takeover seemed like the perfect opportunity to deliver both careers content as well as giving students the opportunity to have a dialogue with us and provide a friendly face to our brand. The preparation and delivery couldn't be simpler. The university gathered around 25 questions asked in advance by students so we could plan, sign off and film the majority of our responses. We also received a brilliant report, post-event, giving a breakdown of how our content was received, for us to benchmark future takeover events with. The university did the majority of the heavy lifting work so we could just supply the content. I can't recommend this format for student engagement enough. This has kick-started a whole new strand of careers engagement for us as a result.