Professional development
Here at Herts, we offer a wealth of training and development, whether you're an employer looking to develop your workforce or an employee keen to upskill. With access to award winning academic knowledge, expertise and resources you can retain talent, develop your team's specialist skills and enhance the productivity of your business through continuing professional development (CPD) courses.
WHY WORK WITH HERTS?
Flexible and accessible CPD

Herts offers an extensive portfolio of CPD courses designed to provide opportunities for businesses and professionals to expand their knowledge and enhance their workplace effectiveness. Courses can be academically accredited or non-credit bearing and delivered flexibly to suit organisational or individual needs.

In addition, the University can collaborate with your organisation to create bespoke, customised courses and training packages that directly target the needs of your business and employees. We can then work together to formally accredit your in-house run courses, so they count towards a formal academic award.

Award-winning academic expertise

The University will help your organisation ensure it gets the most from its investment and truly adds value to its workforce by;

Identifying and addressing skill gaps to increase business-wide performance
Improving employee motivation and increasing loyalty and retention
Driving a focused, adaptable and committed team
Ensuring greater organisational flexibility

Adding value to your business

Herts has been recognised for its excellence in teaching and learning, alongside a proven record of delivering exceptional work-based learning programmes.

The University's CPD short courses are informed by industry and are led by experienced professional practitioners and academic subject experts. Partnering with public and private sector organisations at a local, regional and national level, ensures bespoke learning solutions are delivered that consistently address business needs.

This is coupled with the research we do as an institution which continually informs and improves our courses, whilst giving access to a phenomenal breadth of knowledge and extensive resources.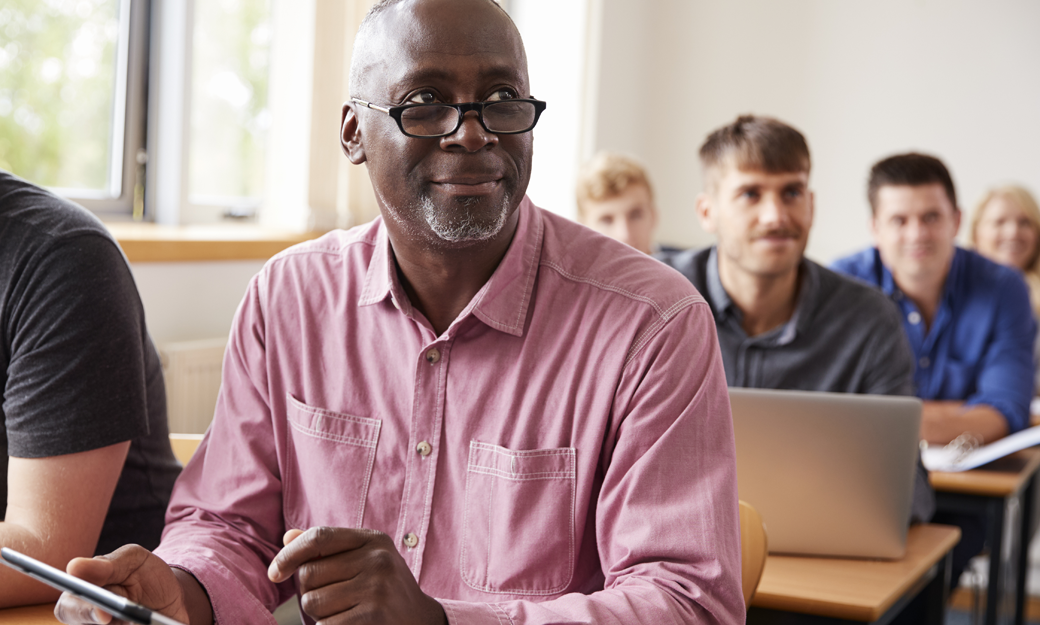 OUR RANGE OF CPD COURSES
We are proud to offer a wide variety of courses and qualifications across a range of subject areas.
Business

Executive business leadership courses

We are proud to offer a wide range of postgraduate qualifications at Hertfordshire Business School. All of these programmes are available on a part-time basis to work around your employment. Many of our executive leadership programmes are available at degree apprenticeships.

CPD business programmes

Our courses are designed to provide opportunities for professionals to expand their knowledge and enhance their workplace effectiveness. All our short courses are led by experienced professional practitioners and academic subject experts.

Health and medicine

The School of Health and Social Work at Hertfordshire is one of the largest Health and Social Work providers in the UK. We work with local education and training boards to deliver our programmes, ensuring an extremely high standard and making them among the best in the country.

Our health CPD courses are designed to develop your career, giving you a professional edge within your specialist area, be it health or social care. Our dedication to educate professionals is what drives us. Through this, we aim to help improve patient outcomes, and general healthcare provision.

To view all our courses please visit our Health and Social Work CPD portal

Art and design

Our School of Creative Arts offers a range of upskilling courses in the fields of art and design

Bespoke courses

We can also be commissioned by employers and organisations to deliver customised in-house solutions on a variety of key business areas. We bring learning into business by creating bespoke courses and training packages around the needs of your organisation and employees as well as accrediting current in house run courses that count towards a formal academic award. Contact us for support