Wedding cake business innovates in pandemic
Toyin Opebiyi, owner of luxury cake company Tees Bakery, entered the sector by chance in 2015 when her son turned three and she struggled to find a baker who could create a Jungle Book-themed cake. She decided to make it herself, and her love and talent for highly creative and bespoke cake making was unleashed. She went on to build a very successful business specialising in cakes for large weddings, that have sold internationally, featured in magazines and won numerous awards.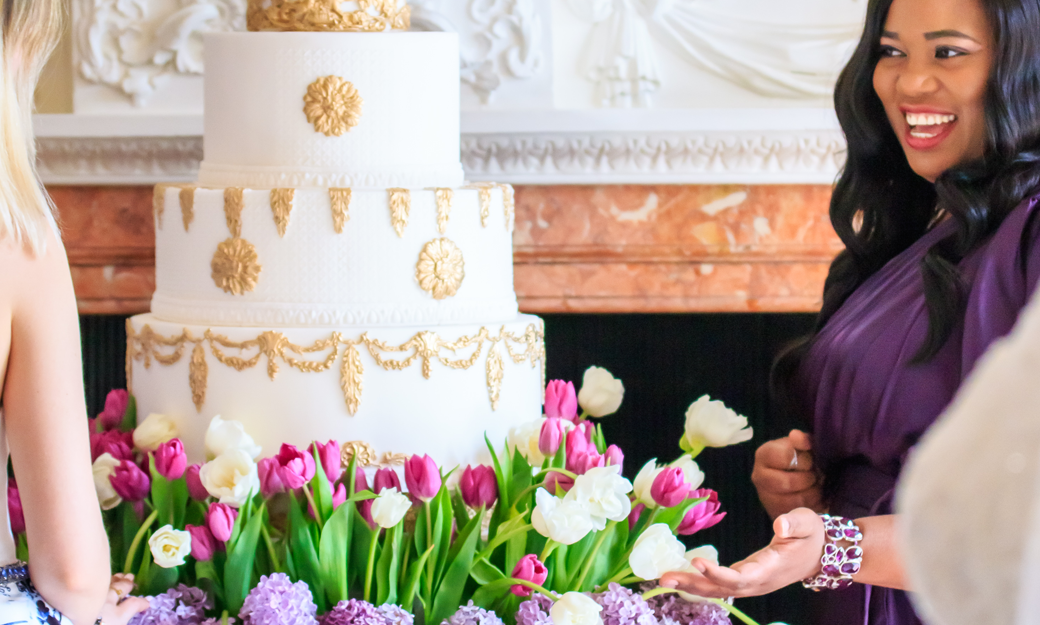 Tees Bakery started to feel the impact of the pandemic, alongside the rest of the wedding industry, as restrictions were put in place. "My clients began to postpone their weddings, and as things became more uncertain, the cancellations started to come through", explains Toyin. Money stopped coming into the business, and deposits had to be refunded, which caused a great deal of emotional distress and anxiety. Toyin was balancing running her business with home-schooling, and missed the deadline for the government's discretionary grant, which led to her calling Hertfordshire County Council to ask for the help she desperately needed. She was told about the Volunteer Business Support Scheme; a free and confidential 1-2-1 mentoring programme devised by Hertfordshire Growth Hub, in partnership with the University of Hertfordshire and Hertfordshire Local Enterprise Partnership. The scheme offers micro, small and medium sized businesses in Hertfordshire up to 12 hours of free, flexible support from a mentor that's highly experienced in managing or coaching at a strategic level.
Toyin signed up and was matched with volunteer mentor Chris Riley, a retired trained accountant with over 30 years of experience across finance, supply chain management, business development and operations. He also had small business experience through being involved in a successful award-winning wedding events business. Toyin found an instant connection. "Meeting Chris was an absolute delight. He had experience in my sector and understood exactly what I was going through." Toyin liked the structured and prepared approach Chris took to each video call. "We always finished with action points, which kept me on my toes. Chris was giving up his time to help my business and it motivated me to keep going."
My mentor had experience in my line of business and understood what I was going through. It has made a huge difference.
They explored different ways to pivot the business, which gave Toyin a lightbulb moment - even though large weddings were on hold, there could be a market locally for an online cake shop. She worked hard with the support of Chris to convert her website into an e-commerce platform and differentiated her product by adding increasingly popular, buttercream cakes. Delivering cakes in a good condition was an obstacle they overcame together, with Chris receiving test samples through the post to help Toyin fine tune her presentation and packaging.
"Money is coming into the business again which is absolutely fantastic, and Christmas was busy with orders", exclaims Toyin. "There are many occasions I can cater for throughout the year such as birthdays, Mother's Day, Father's Day and Easter. Chris continues to support me, and we're currently looking at online cake classes as an additional revenue stream into my business." The future looks bright for Tees Bakery.
Find out more
Visit Hertfordshire Growth Hub to find out more about our free and confidential 1-2-1 mentoring programme.