Innovative Face Mask Breaks Inclusivity Barriers
Created by Dean Ezekiel, 'Helloface' is an innovative transparent alternative to Type IIR EN14683 medical face masks made up of a 3-ply construction that prevents large particles from reaching patients. Finding that these types of facemasks created a barrier to communication, he launched a new company during the Coronavirus (COVID-19) pandemic to produce his clear facemasks.
Inspiration to develop the company was sparked by his wife who is partially deaf and relies on lip-reading to assist when she may not be able to hear the person. With 11 million people in the UK registered as deaf or hard-of-hearing, Dean understood that having access to communication via lip reading and facial expressions was vital. Additionally, a solution would solve problems around communication for the medical sector and industries where facial recognition is crucial.
After going into the first lockdown, devastatingly, Dean's successfully trading business UPGRADE, that works with the travel industry went into complete shutdown. Like many other small businesses impacted, he had to pivot quickly during a time of crisis. He quickly utilised his entrepreneurial skills to advance his new idea. To achieve this effectively, he was seeking expert advice to successfully develop and launch the product from the ground up.
As a University Enterprise Zone (UEZ), the University of Hertfordshire, with funding from Research England, was available to support the business every step of the way. Dean was also already benefiting from being part of the University's Business Incubator at the time, which provided both one-to-one mentoring sessions and peer-to-peer learning which he found greatly valuable. Participating in regular Incubator sessions provided a forum in which he was able to work through various ideas and create a stronger business model, which he is now developing with Helloface. Moreover, the Incubator played a pivotal role, helping to forge links into funding opportunities, build knowledge, and open new networks which have all aided in accelerating the new venture to break into new markets.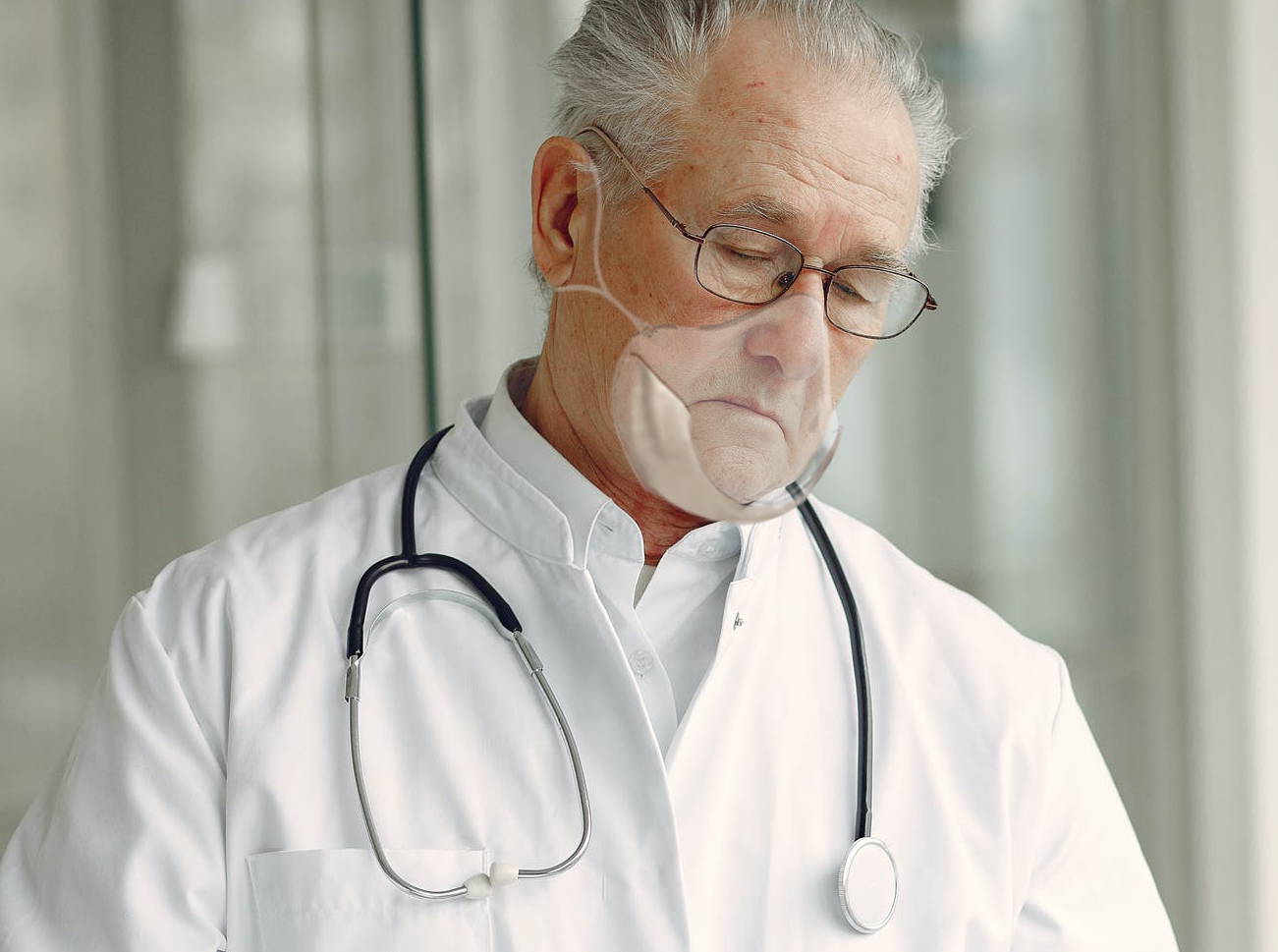 As a new business, he benefited from the support of academic experts to validate his designs, suggestions for improvements, and protecting his intellectual property (IP). With business advice and mentoring, providing much-needed guidance, Dean was able to move quickly and capitalise on the new market opportunities to develop the transparent mask for the market with net 0 credentials.
The University was able to support Helloface during the pandemic, which had generated many challenges and uncertainties for the business. Thanks to the guidance provided every step of the way, Dean and his team were able to move forward with greater confidence throughout their journey from concept to bringing a new product to market. Helloface is now ready to present its innovative and inclusive CE marked and UK/EU compliant product to the market.
"Brilliant individual support from caring professionals, in a group of like-minded local entrepreneurs and established business people. Fantastic guidance and huge savings on professional advice, marketing and product testing."
The company has completed a contract with the Welsh government, SBRI Centre of Excellence, and NHS Wales to also develop a clear P3 half-mask respirator, helping to eliminate everyday communication struggles with the highest level of reusable protection. Users can stay protected without shielding their faces, maintaining the way they connect with others with reusable and recyclable products.
Future opportunities for collaboration are available as the University continues to advise the business on other opportunities for expansion as the company and the product continue to gain exposure.
Are you a new start-up business wanting to be part of the University of Hertfordshire Business Incubator? Learn more here. Get in touch to see how we can help