Virtual reality business, Virtronix, continues to grow with the support of the University's Business Incubator
As a new business owner, having launched advanced immersive experience business Virtronix in October 2017, it quickly became apparent to Richard Jackson that life as an entrepreneur presented challenges that were concealed when working in the corporate world. "All of my experience was within large corporations such as Tesco and John Lewis; I'd never run the operations of a company on my own. Suddenly I was the HR department, accountancy team, and everything in between. I needed a sound board to help guide me." Richard had found business networking groups very competitive and pitch focused. He was searching for a service that provided support and guidance to help move Virtronix forward in a much more collaborative manner.
This support arrived in the form of the Business Incubator at the University of Hertfordshire. Having been introduced to Business Incubator Manager, Gaurav Singh, at Herts Business Expo in 2017, Richard agreed to attend one of the business meetups. "I admit that I did not think we needed business coaching prior to joining", explains Richard. Letting go of preconceptions and working with a Business Advisor through the Innovate 2 Succeed (I2S) scheme with Exemplas however, highlighted just how vital it was for the subsequent growth and sustainability of the business. A tailored review of Virtronix, identifying strengths, weaknesses and gaps in the organisation formed a working action plan. Richard had many ideas around the different avenues the business could go down, however I2S helped clarify which were strategically important for the business and which ones should be de-prioritised as they were unlikely to bring strong returns.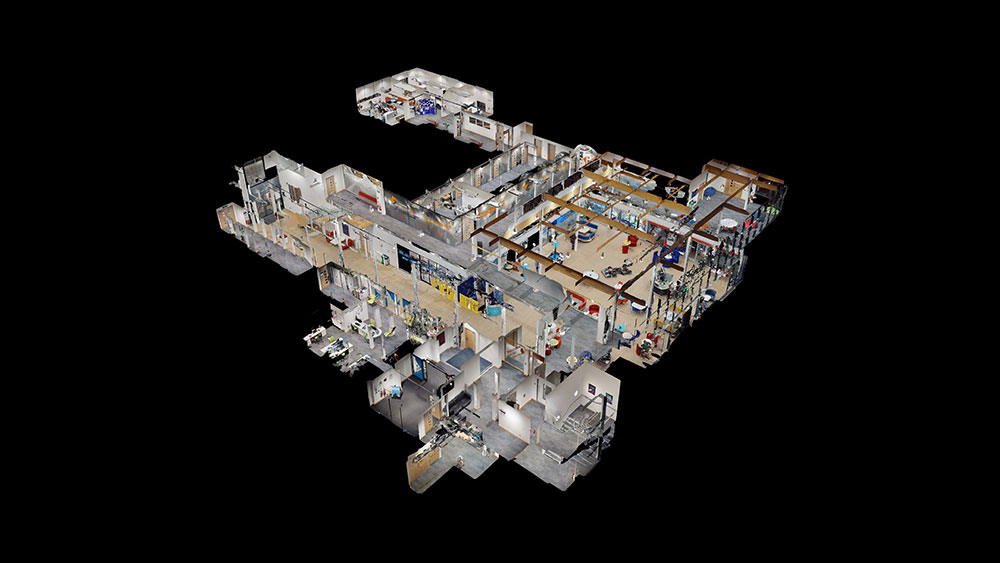 Business Incubator members are able to access the wider University facilities, and using the libraries and virtual reality equipment, has supported Richard with research and product exploration, with resources he would not have had access to as easily or as cost-effectively. For example, he was able to use the University's Oculus Go equipment to explore 360° imagery. As an entrepreneur who is based from home, the ability to book meeting rooms to host client meetings on site at the University has helped alleviate the strain of always needing to travel to the client's site or struggling to host when a client wants to visit.
Alongside the facilities themselves, being placed in a University setting gives Business Incubator members access to expert academic and student advice and support, which Richard found particularly useful in sessions with the School of Creative Arts. "It was great to hear from students about their experience of building for VR and the challenges that they faced over more traditional methods. It's also been rewarding to share real-life cases in business with the students. I'd love to do more of this." Forming a relationship with the University has also led to Richard using his technology to create virtual tours of University facilities, including the Hutton Hub and the Incubator Centre. Both are now used on the University website.
By the end of 2020, Virtronix will have completed 3 years of the I2S working action plan. Currently the business is on track for growth, with the goal to become profitable looking increasingly likely. Actions on the plan, such as consolidation of equipment and software supply to create cost efficiencies, alongside continued support from the start-up community within the Business Incubator, will help ensure a successful year.
The University of Hertfordshire's Business Incubator has offered me vital support, both personally and professionally. It is an open forum, with no hidden agenda, to share the highs and lows of running a business, and to seek help on real problems I am facing. The introduction to the Innovate 2 Succeed programme was crucial in providing a new strategy for the business. The clear, unbiased feedback was structured in the right way for us to implement and start to reap the rewards instantly. Get in touch to see how we can help