Weston Auditorium
The Weston Auditorium is a full performance venue which is the ideal backdrop to add grandeur to any event.
From orchestras and theatre productions to conferences and annual company meetings, the auditorium is a diverse venue which is capable of catering for a range of requirements.
Take a look inside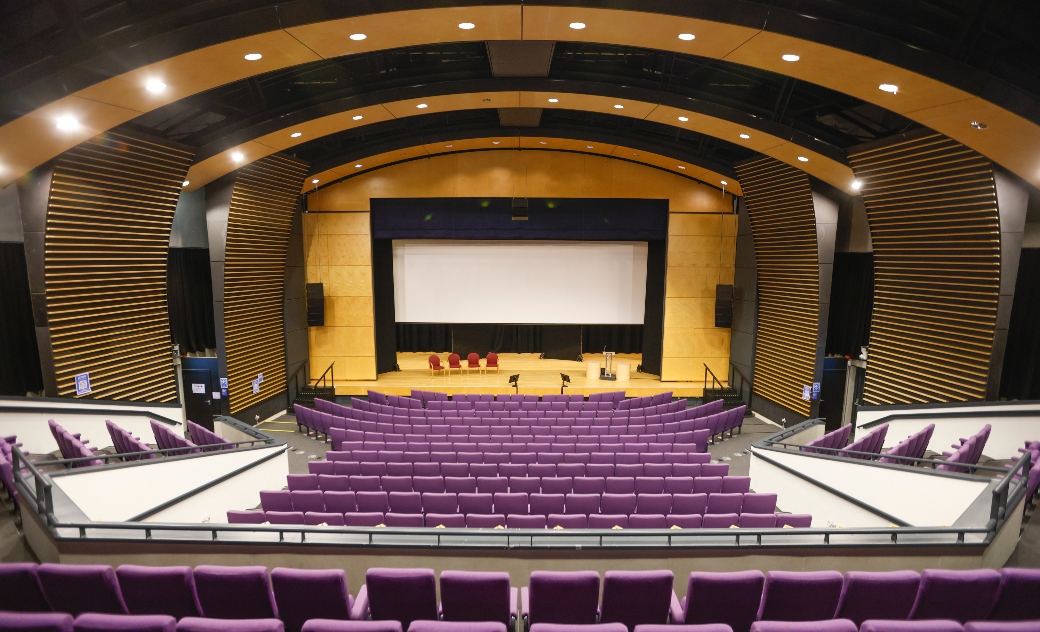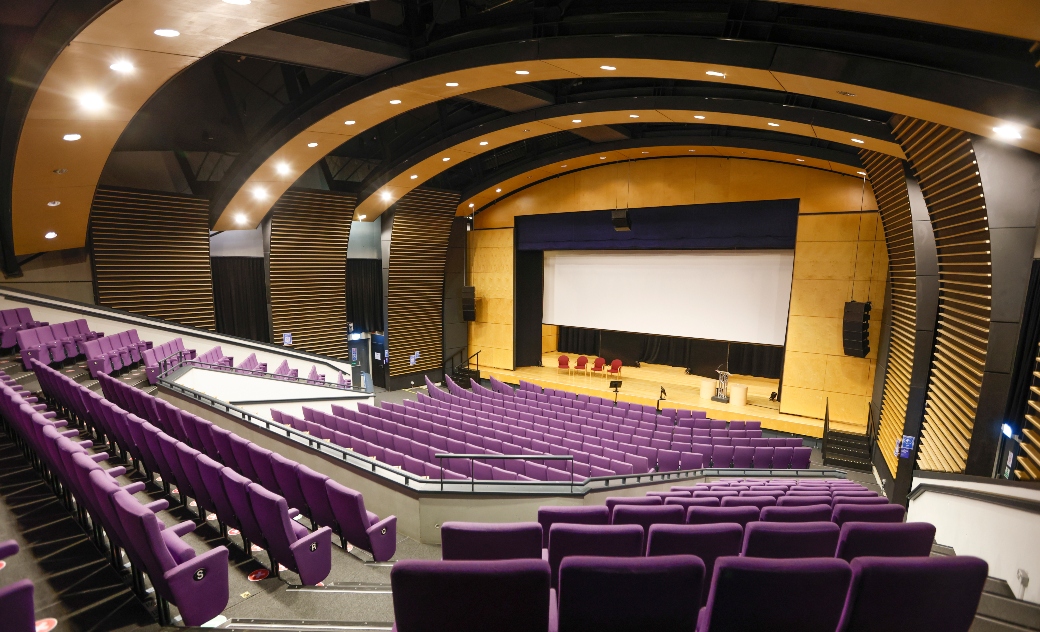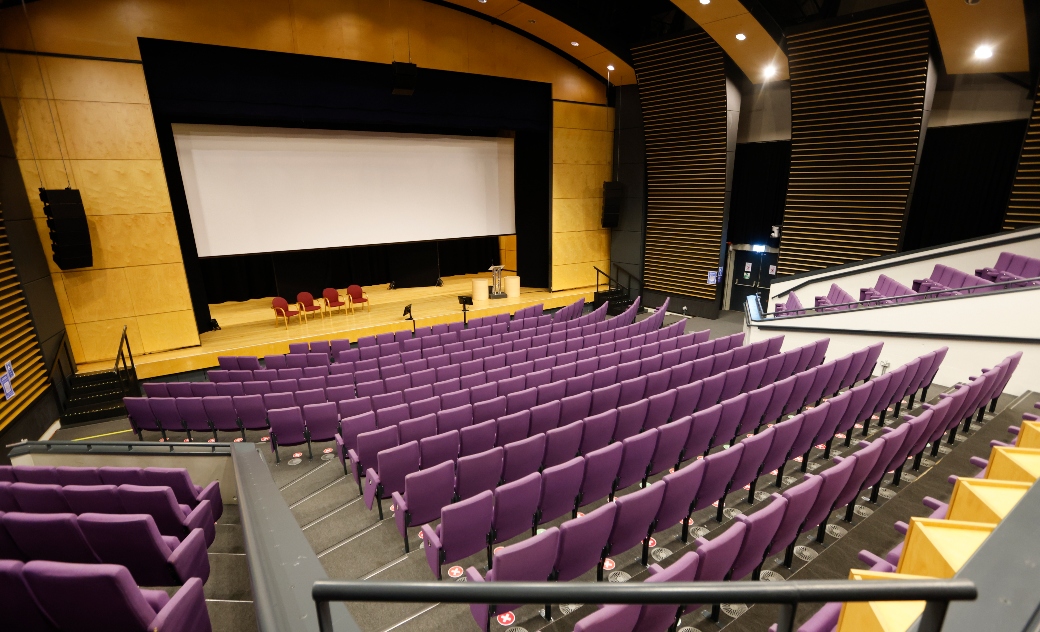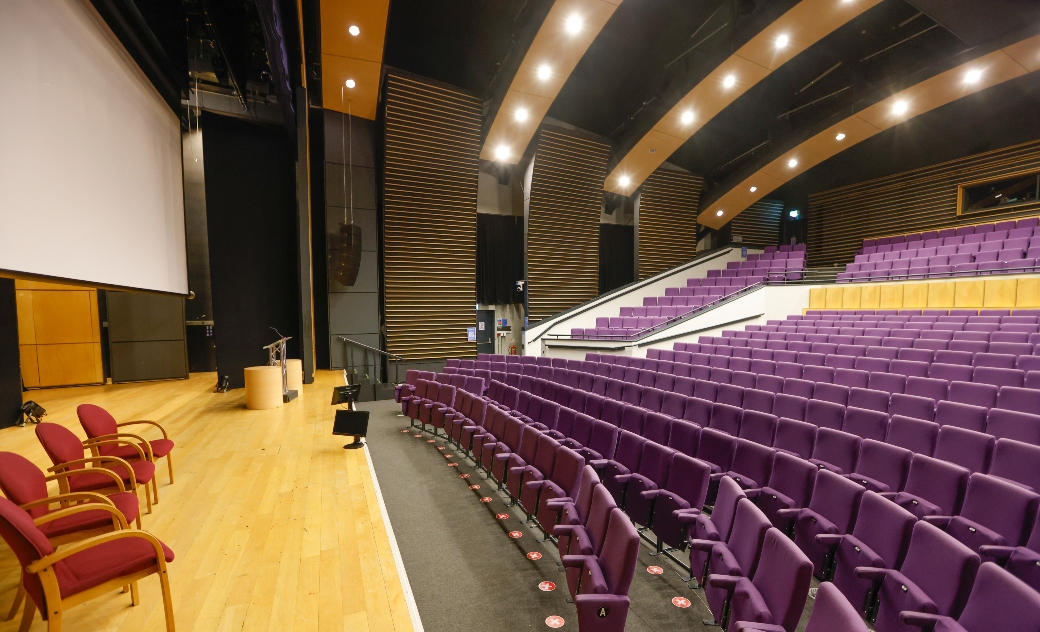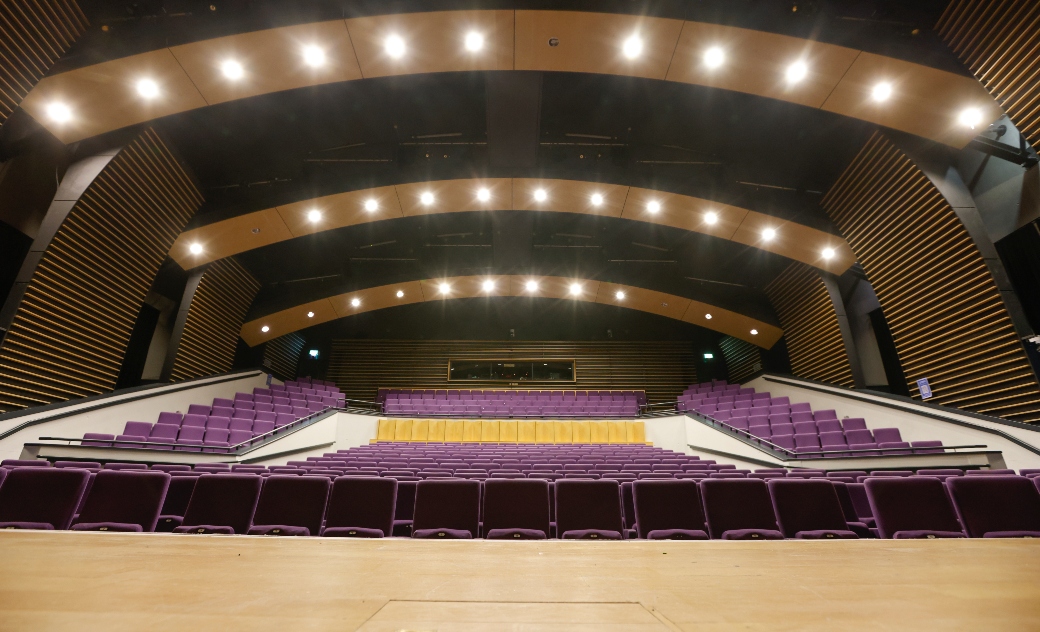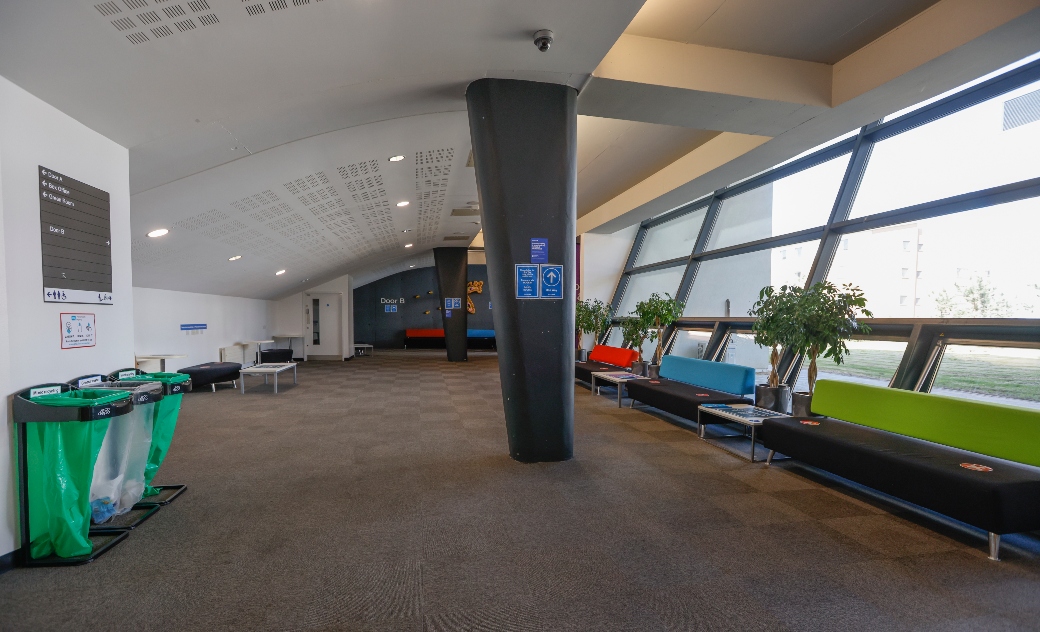 Key features
The Weston Auditorium offers:
440 raked seats
adjustable rigging, sound and lighting set-ups
connected to several reception areas
stage.
Although available for year-round day events, during the University summer periods, you can also add our on-campus accommodation onto your package.
Location
The Weston Auditorium is based at the heart of our de Havilland campus.
You'll benefit from excellent travel connections from Hertfordshire and London, with close proximity to hotels and shops in Hatfield and St Albans.
Additional information Get in touch to see how we can help