COVID-19
Current status: We are currently operating under Tier 4 guidance and will be able to open further in Step 3.
We're COVID-19 secure
This has been a trying time and we understand that organisers and delegates may feel uneasy about the return to public spaces. It is the responsibility of all of us to act in a COVID-19 secure way.
Please rest assured that we are taking our COVID-19 response seriously and working hard to support our organisers in managing physical distancing, providing hand sanitiser and hand washing facilities and sharing risk assessments. UH Venues has received a Good to Go kitemark from Visit England and the AIM Secure kitemark from the Meetings Industry Association.
At present (4 January 2021) Hertfordshire is in Tier 4/Lockdown and we can support urgent business and education related meetings and training for up to 30 delegates including organisers. Our Fielder Centre is operating under two metre physical distancing unless organisers and the venue can agree a sufficient one metre plus distancing risk assessment plan. The 30 person limit will be in place until government guidance changes.
Our COVID-19 secure room layouts
To ensure the safety of your delegates, we have modified our room capacities and layout options in accordance with social distancing guidelines. All rooms will be set to a two metres distancing as standard. This cannot be rearranged unless discussed and risk assessed beforehand.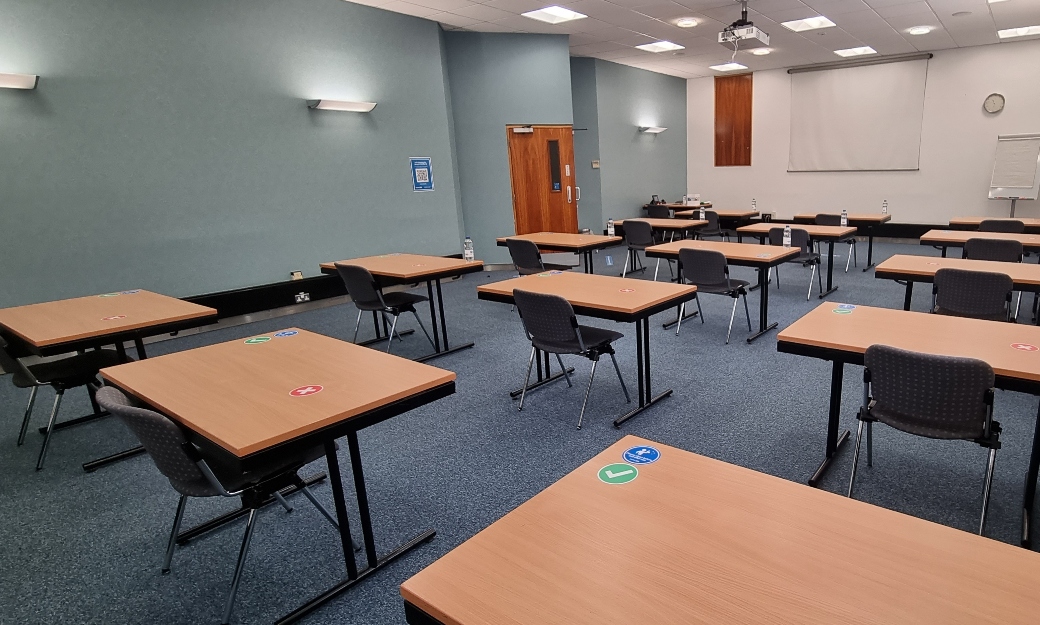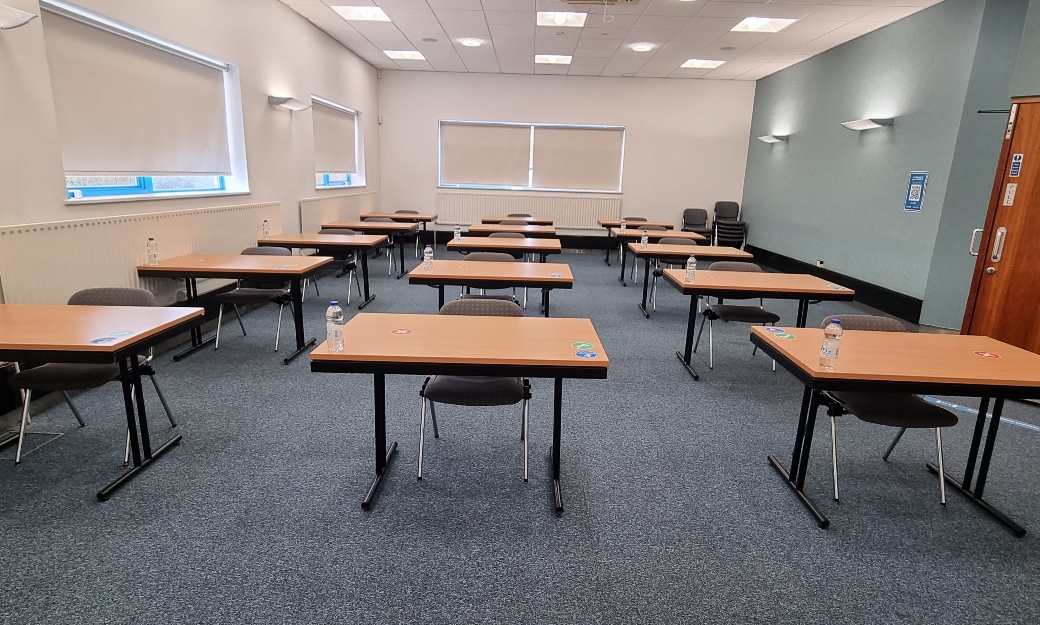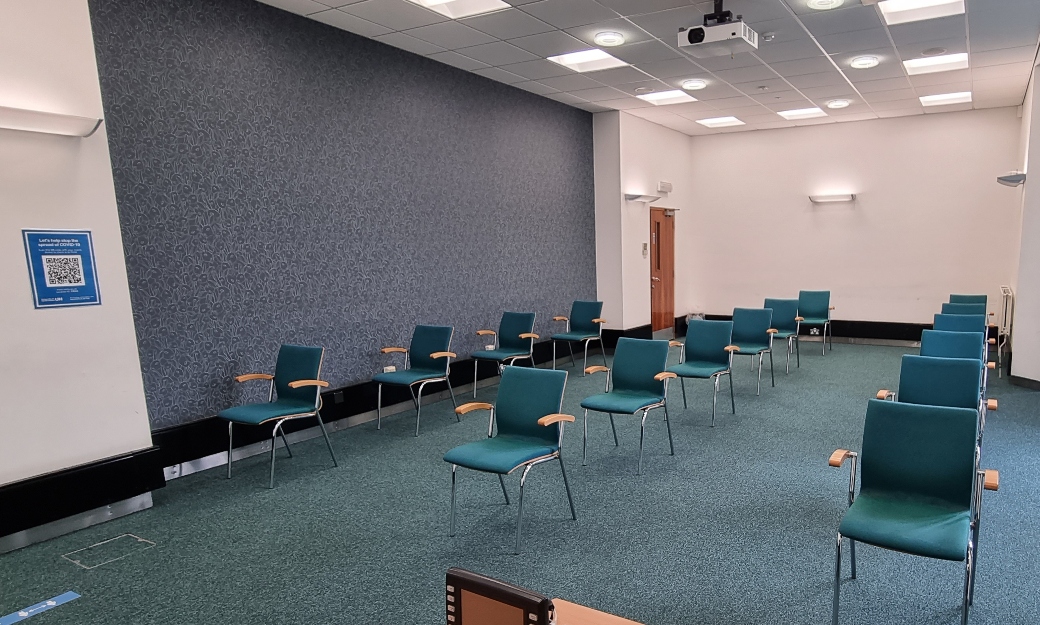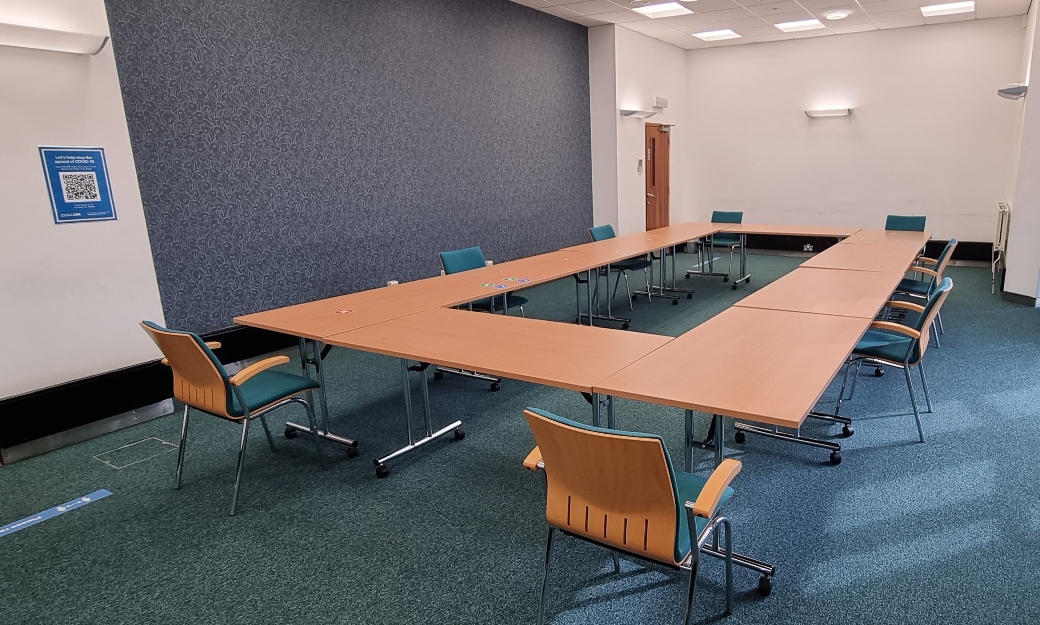 To find out more information about the safety precautions we have put in place, please read our COVID-19 secure documentation. Get in touch to see how we can help