Curenetics
Sola Adeleke is a practicing oncologist working on the NHS frontline. He was inspired to start Curenetics because he feels that the current approach to immunotherapy as a cancer treatment is not delivering the best outcomes for patients.
Although immunotherapy can be very effective, it is expensive, it doesn't work for everyone, and it can come with significant side effects.
Curenetics is a medical technology company, harnessing the power of AI to analyse more data about patients than ever before, including their cancer genomic profile, imaging data (scans), and medical history. Doing this helps identify what treatment will be the most effective for each individual patient, tailoring their care and significantly improving the chances of success.
About Curenetics
Curenetics was established in 2018. As a clinician, working in oncology for the last decade, Sola has seen first-hand the impact gruelling treatments can have on patients, their family, and their quality of life. He said "The advances in knowledge and research over the last ten years has been vast, but we're still unable to create tailored treatment plans for patients. Currently, two patients with the same kind of cancer could receive the same type of immunotherapy despite having completely different clinical histories, genomic or imaging profiles etc. It is only by analysing all of the data available in great depth, that we can identify how likely the treatment is to work, and tailor specific plans. At the moment this isn't possible in the NHS. I think we can do better".
In addition to the impact of ineffective treatment on patient quality of life, it also costs the NHS millions each year. Sola says "if we could accurately predict whether the treatment is going to work, it would be revolutionary. This is what drives us".
The technology and techniques Curenetics are using also have potential for application in other ways. Currently the team are working with their NHS partners to investigate whether the likelihood of stem cell transplant rejection could be accurately predicted using AI. Sola says this also has the potential to be used for organ transplants – again, promoting better outcomes for patients and the NHS.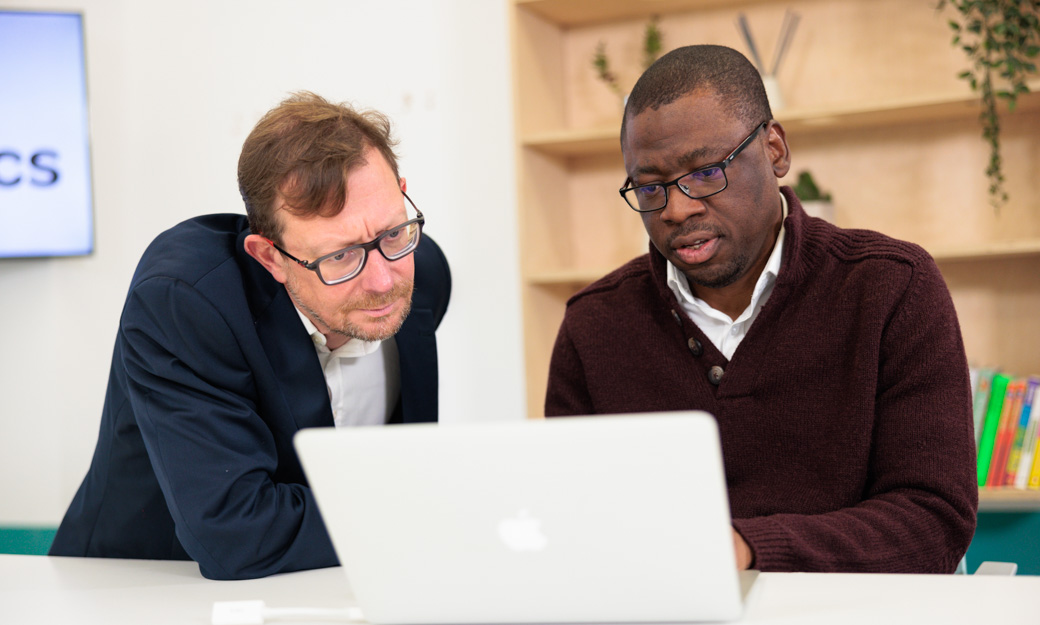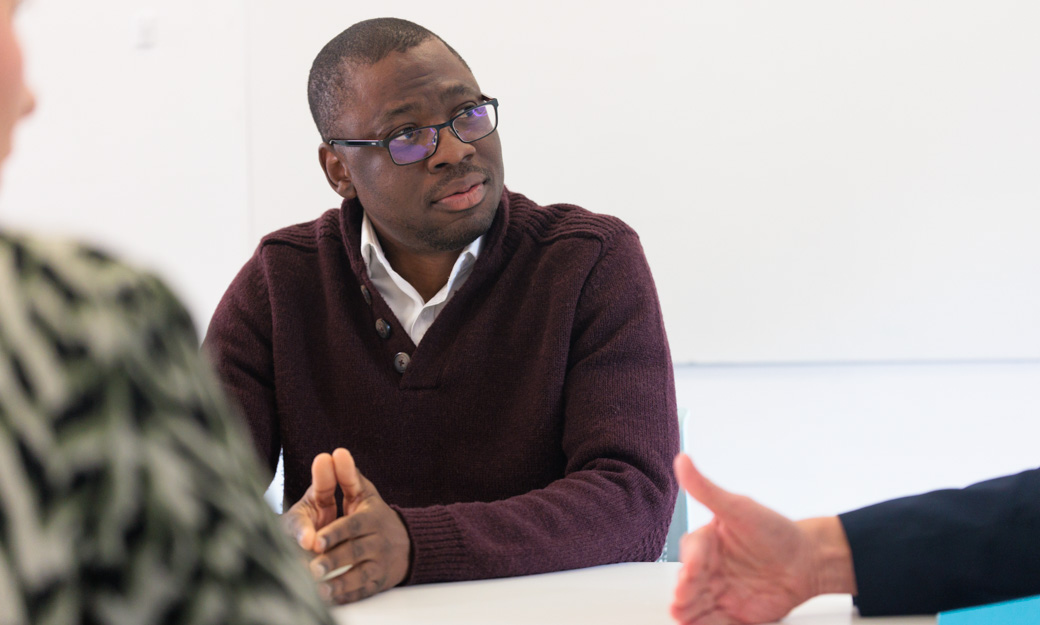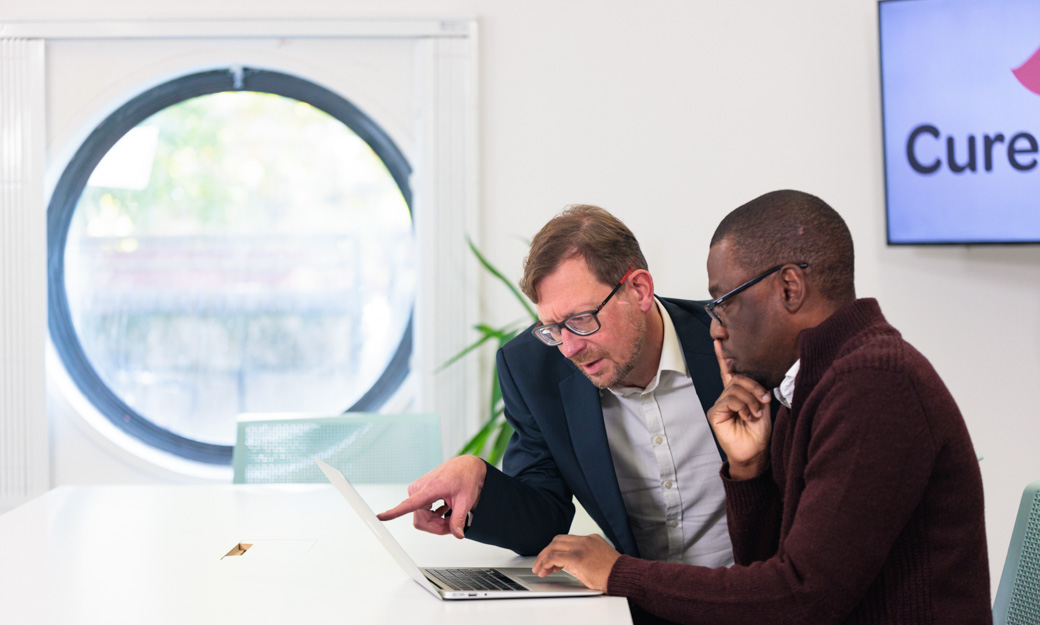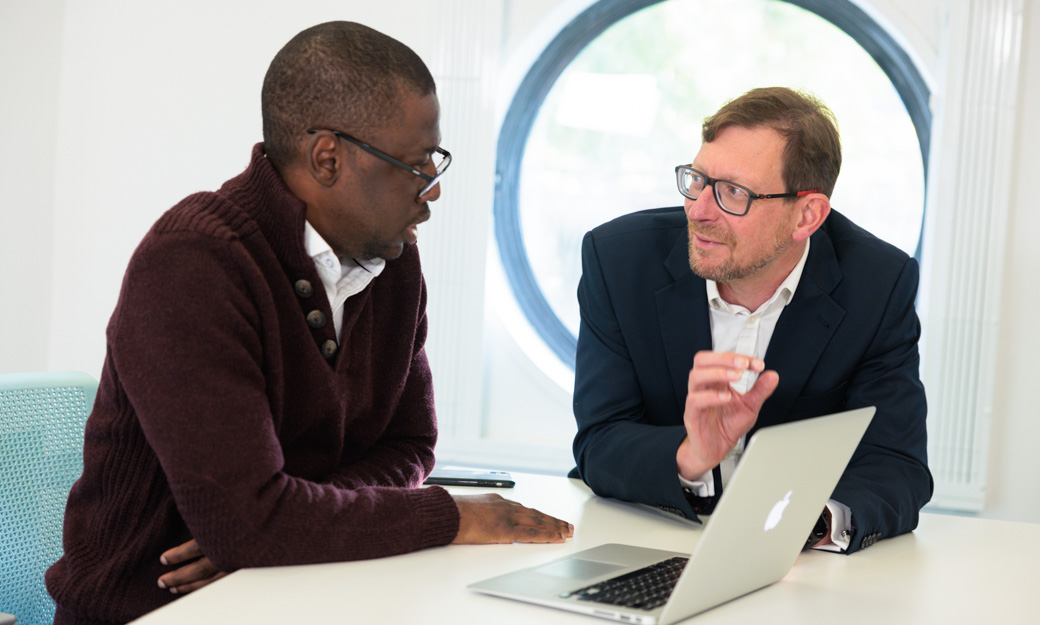 How we helped
Sola has assembled a highly skilled team but admits that finding people who have both clinical expertise and AI understanding is a challenge, and it was deep technology expertise he felt the business was missing when they first set up. He now has a diverse team with both technical and clinical skills, but is also investing in development, sponsoring a University of Hertfordshire PhD student to work within his business. Sola has also benefitted from the expertise of Herts' AI, data science and genomics experts, including Dr Iosif Mporas Lead Academic in Data Science and Principal Investigator, Dr Maria Braoudaki, Co-Investigator in Genomics, and Mr Ferid Ben Ali, KEEP Associate.
Sola said, "We have the right combination. I bring clinical expertise and understanding of the problem we are trying to solve, Iosif brings deep AI and Machine Learning knowledge, Maria is an expert in Genomics, and our PhD student, Ferid Ben Ali is providing invaluable support in testing, exploring and ensuring we are using the right tools".
The Curenetics team have big ambitions for the business. Sola said, "We want to be the market leader, revolutionising treatment so that we're reducing toxicity, maximising impact and ensuring that both patients and the NHS benefit. The ongoing challenge is finding people to deliver that dream! That's where the University of Hertfordshire have come in, they are a hidden gem! There is so much talent, they are open minded, they really understand the challenges SMEs face, and will modify things like the contract and approach to suit your unique circumstances. They also offer a very personal service and informal approach. I can text Iosif if I have an idea about something; working with some Universities it can take days to get a response or you have to book meetings, but I appreciate how agile things are, it really makes a big difference to us." Let us do the same for you