BSc (Hons) Nutrition
Key information
Study abroad option
Entry requirements

| UCAS points | A Level | BTEC |
| --- | --- | --- |
| 112-120 | BBC-BBB: 3 A Levels to include Grade B in Biology and Grade C in one other science (acceptable Science A levels are Chemistry, Physics, Maths, Human Biology, Psychology, Sociology, Geography, Physical Education). | DMM-DDM: BTEC Extended Diploma in Applied Science (optional units should include Biology and Chemistry related subjects) with DMM profile. We will also consider applicants with a BTEC Diploma in Applied Science (optional units should include Biology and chemistry related subjects) with MM profile, plus an A level science (Biology or Chemistry) at grade B. BTEC in Sport or Health and Social Care are not accepted. |

Additional requirements

GCSE: Grade 4/C in English Language, Mathematics, and Double Science.

IB: 112 - 120 points with a minimum of 2 HL subjects at H4 or above to include Biology and one other science subject (with the remaining points to come from a combination of HL, SL and Core).

Access: 45 Level 3 credits at Merit profile. These should include 15 credits in Biology and 15 credits in a second science.

All offers will be subject to the applicants demonstration of the NHS constitution's "Values and Behaviours" and knowledge of the career during a selection presentation, occupational health screening and the Disclosure and Barring Services (DBS) checks. You can view the full NHS Constitution for England on the Government website: https://www.gov.uk/government/publications/the-nhs-constitution-for-england

All students from non-majority English speaking countries require proof of English language proficiency, equivalent to an overall IELTS score of 6.5 with a minimum of 6.0 in each band.

If you do not have the required IELTS or equivalent for direct entry on to your degree programme, our Pre-sessional English and International Foundation courses can help you to achieve this level.

For more details on the University of Hertfordshire's entry requirements, please visit our Undergraduate Entry Requirements page.

Find out more about International Entry Requirements.

The University of Hertfordshire is committed to welcoming students with a wide range of qualifications and levels of experience. The entry requirements listed on the course pages provide a guide to the minimum level of qualifications needed to study each course. However, we have a flexible approach to admissions and each application will be considered on an individual basis.

Professional accreditations

The BSc (Hons) Nutrition is accredited by the Association for Nutrition (AfN) (Accreditation Number: 272). Graduates from this course will be eligible to apply for direct entry to the UK Voluntary Register of Nutritionists (UKVRN) as Associate Nutritionists (ANutr).

Please note that this course does not enable graduates to register with the Health & Care Professions Council or to work as a dietitian in the UK.

Sign up for alerts

Get access to personalised content, tailored towards your interests:

Information on your favourite courses
Tips to help you through the application process
Blogs, vlogs and advice from current students
Why choose this course?
1st in the East of England for Food Science (2023 Complete University Guide)
no. 15 in the UK for Nutrition and Food Science (2023 Guardian League Table)
Graduates can register to become an Associate Registered Nutritionist
Accredited by the Association for Nutrition. On graduation you become a Registered Associate Nutritionist and can use the ANutr qualification.
Major focus on employability. All students undertake a 2-week work experience as part of their degree which contributes to academic credits.
Optional 12-month industrial placement or study abroad overseas at one of our world partner universities as part of a 4-year degree.
Practical experience in the brand new state-of the art Science, Diet and Sports Performance labs.
90% overall satisfaction in the 2022 National Student Survey (NSS). Learning opportunities were also rated highly, with a 97% satisfaction rate.
Other additional opportunities include:
What's the course about?
This degree is accredited by the Association for Nutrition (AfN) and explores in detail the scientific basis of nutrition, health promotion and disease prevention. On graduation you will become a Registered Associate Nutritionist (ANutr) and you can play an influential role in educating the public, promoting healthy eating and developing healthier food. In the first year you'll study basic nutrition, food science and psychology concepts and develop a fundamental understanding of human physiology, biochemistry and cell biology. You'll then move on to study more specialised areas such as disease pathophysiology, metabolism and how nutrition can play a key role in health and disease prevention throughout the lifecycle. You will also study modules related to food industry and employability including the role of the nutritionist in foodservice. In your final year you will undertake a two-week work experience and will study public health nutrition, sports nutrition, behaviour change and contemporary topics in nutrition. You will also undertake a final year research project. You'll also have the exciting opportunity to choose from study abroad or take a year-long work placement in industry.
Your main campus is College Lane
This is where the creative arts, science and health-related subjects are based. This means you'll share the campus with future nurses, scientists, artists and more. You can use the common rooms to relax with friends, work out in the 24-hour gym or have a drink in our on-campus pub or cafes. We also have restaurants for you to eat in or grab something on the go. Our Learning Resources Centres are open 24/7, which means you can study whenever suits you best. Want to pop over to the other campus? You can take the free shuttle bus or walk there in just 15 minutes.   
What will I study?
Throughout the course you will be taught by experienced and enthusiastic registered nutritionists and dietitians, expert biosciences researchers and industry professionals and you will benefit from our specialist brand new state-of the art Science, Diet and Sports Performance labs.
Teaching is delivered over 3-5 days with 12-25 contact hours a week which normally include lectures, workshops, seminars and practical lab sessions. In addition, up to twenty additional hours a week of self-directed study is required.
A combination of traditional and innovative teaching approaches are used, including:
Large and small group lectures and workshops
Workshops, seminars and tutorials
Practical classes
Problem based learning
Work based learning
Visits to external nutrition and food organisations
Digital tools (CANVAS)
Electronic Voting Systems
Online Reading lists
Digital Assessment
A combination of assessment methods are used, including:
essays
abstracts
lab reports
poster and oral presentations
vivas (verbal examinations)
case studies
group projects
multiple choice questions
objective structured clinical examination (OSCE)
dissertations
exams
Throughout your studies you will have access to some of the best study facilities in the UK.
At the beginning of the programme you will also be allocated a personal tutor who will provide support and academic guidance throughout your course. You will also have a placement and a study abroad tutor to support you with placement search and study abroad application, respectively.
Available student prizes
There are exciting opportunities to get a prize based on the best performance. Each year all students registered on the BSc (Hons) Nutrition are eligible for generous cash prizes offered by Vitabiotics. The prizes are supported by a University of Hertfordshire alumnus. Prizes are awarded at the end of the academic year for second and final year students with the best academic performance.
"Studying Nutrition at the University of Hertfordshire was one of the best decisions I made. The course itself was stimulating, exciting and very well organised. I enjoyed the variety of teaching styles (lectures, practical's and group work) by experts in nutrition. Once I graduated, I received overwhelming support from the faculty and this enabled me to secure several job opportunities and, ultimately, after three years of working, become a Registered Food Nutritionist (RNutr). In addition, the university offered easy access into London's Kings Cross - only a 25-minute train ride from Hatfield! I regularly visit Herts to support careers' events and guest lecture on a module."
Check out our student blogs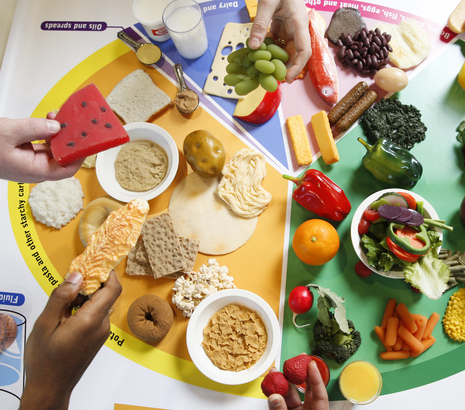 Student Blogs
Rosie - Week at a glance
My week at a glance
I am in my final year of Nutrition, so contact time with university is less than in the first and second year as the focus is on independent learning. My typical week looks like attending university two to three days a week for lectures, consisting of about four to six hours a day, with the other days spent working from home on assessments and writing up notes. I always try and prepare for lectures by reading the recommended reading (journals, reports, and articles). Especially as in final year this is important because the lectures are based upon new material published in journals and critical analysis for my course (and extra reading supports this). I take my laptop to classes and use half the screen to read the PowerPoint and the other half to take notes on Word. I use Word as it is quick to make notes and take screenshots. After lectures I go home and make written notes of what I have learnt and some notes on the extra reading- this is worthwhile because when it comes to revision my notes are in my own words.
In between lectures I have lunch with my friends from my course in the canteen or Learning Resource Centre (LRC) café and grab coffees. This is nice as it is a nice support network and is some time to relax and have a laugh.
I try to go swimming twice a week and I use the Hertfordshire Sports Village pool which is great as it is a short walk from my private accommodation and the pool is open until 22:00. This allows me to finish work late but still be able to exercise and relax before bed.
I am chair of the Nutrition and Dietetic Society and so every week I manage the society and promote talks and events we have been producing to my colleagues.
I also have two part-time jobs, one as a Study Abroad Ambassador and another as a Student Ambassador and most weeks I have shifts. This allows me to support myself through University and I enjoy the flexibility of the work and promoting my course and university (which I enjoy as I chose Herts).
In my downtime, I enjoy watching films with my housemates and cooking meals. I also try to plan to meet up with old uni friends in London.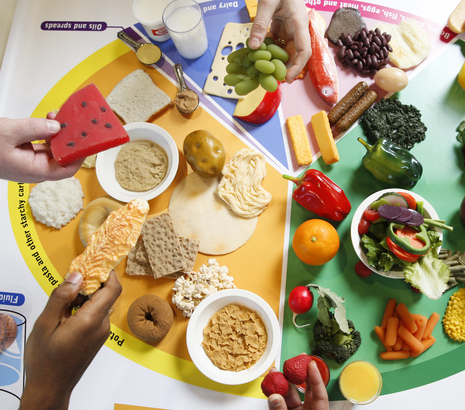 Student Blogs
Rosie - Why I love Nutrition
What I love most about my course
I have just finished my final year of Nutrition (BSc) at the University of Hertfordshire and I had the best time. I loved the small and friendly classes; I knew everyone on my course. In turn, I knew the lecturers well and felt very supported through my studies at Herts. We also had a wide range of great facilities to use, including the new science laboratories, the diet lab, and the human physiology lab where we did sports and nutrition practicals. The course was also so varied and encompassed all the knowledge I needed for a graduate job. We studied behavioural sciences, contemporary topics in nutrition, public health, nutrition from preconception to old age to name a few, all with a firm understanding of human biochemistry assisted by an understanding of pharmacology and medicine in related to nutrition.
Studying Nutrition at Herts gave me the opportunity to undertake work experience as a mandatory component of the course. Without this, I would not have sourced out a nutrition internship with Lidl HQ in London over the summer, which has proved invaluable for my career prospects. The course is also supported by an active and growing Nutrition and Dietetic Society (NADS), which firstly allows eager students to take up positions of responsibility in running the society (great for the CV!) and provides events and talks from Nutritionists and Dieticians to students with a certificate of attendance (this is valuable for building your continual professional development- CPD- portfolio).
In summary, I loved studying Nutrition at Herts and would highly recommend it. I made the best friends through my course and enjoyed the modules and supportive network I had from lectures.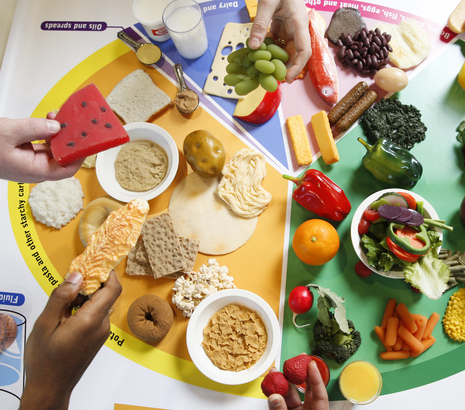 Student Blogs
Rosie - Why I chose Herts
Why I chose Herts
I chose Herts for many good reasons but the three main ones where, i) my course was registered with the Association for Nutrition so it is a high standard accredited course, ii) there was the opportunity to take a study abroad year or a year on placement (which I found to be unique) and, iii) the facilities and size of the campus were great and accommodation is guaranteed for all first-year students. I did, in fact, take up the chance to study abroad and this was the best decision I ever made. I lived in Oslo, Norway, for a year and studied nutrition modules, learnt to ski, and made the best friends from around the world who I keep in contact with now!
On my open day visit to Herts I was impressed by the new build accommodation on College Lane and the proximity to the accommodation to University lecture halls, this means you can get to lectures quickly. I also really enjoyed the nightlife with the on-campus club and bar. The Learning Resource Centre (LRC) at Herts really impressed me too. It is a four-story-high building with an array of different study spaces, including casual learning spaces, a quite floor, Mac suites, private study rooms and a downstairs cafeteria.
Another reason was I secured a job as a Student Ambassador even before I started at the university and this supplied the financial security I needed to study. The University offers many employment opportunities for students on campus which many including myself see as invaluable.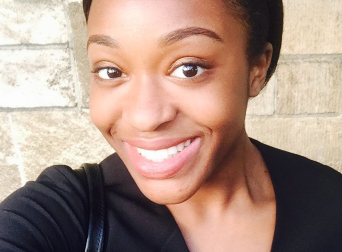 Alumni Stories
Ramatu Nguru
Meet Ramutu Nguru who has excelled as a Registered Nutritionist since graduating in 2016. She currently works as a School Food Nutritionist for Herts Catering Limited (HCL).
Read more stories
Find out more about this course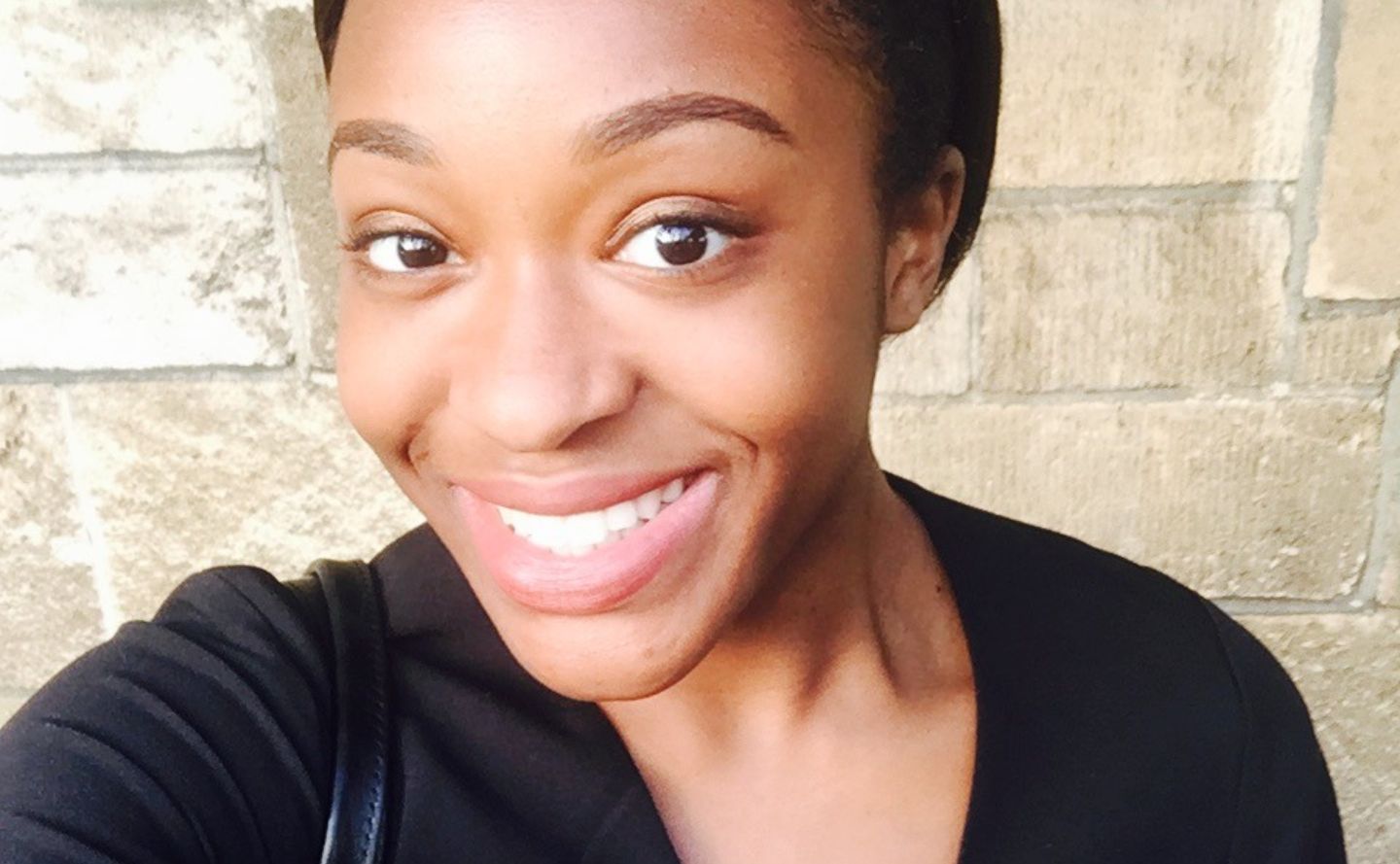 Essential skills for the future
Ramatu graduated having studied Nutrition and has now entered her chosen career as a Registered Nutritionist (RNutr) with the Association for Nutrition (AfN). She currently works as a School Food Nutritionist for Herts Catering Limited (HCL). Her course enabled Ramatu to achieve her career aspirations, providing invaluable experience which included work shadowing, volunteering and practical work placement opportunities alongside various registered nutritionists and dieticians.
Ramatu says, 'Many employers advertise for nutritionists who are already registered with the UK Voluntary Register of Nutritionists (UKVRN). In order to register, you would need to be able to demonstrate that you meet the underpinning knowledge and professional skills required.' Studying a BSc (Hons) in Nutrition or related bioscience degree provides students with an abundance of practicable and transferable experience which will enable you to make crucial inroads into the profession.'
Experience is crucial
Experience is crucial and Ramatu attests that it is even more beneficial than good grades. She advises students to seek out as much opportunity as possible to gain professional experience and says, 'My priority is to continually develop professionally as a Registered Nutritionist as there is always room to improve my own practice and service delivery.' The University provides fantastic opportunities for students through work placements, study abroad schemes as well as the fantastic industry led practical elements embedded into the courses themselves.
What's next for my career?

The continuing interest in the investigation between nutrition and health indicates an increase in career opportunities for nutrition graduates. There are many opportunities in charities and social enterprises that promote healthy eating. Most of the major food manufacturers and retailers employ nutritionists for either improving the nutritional quality of existing products and/or developing new products with health enhancing properties. There are also opportunities in the foodservice industry (e.g. wholesalers and catering companies). In addition, there are a variety of careers for nutritionists in the community and in governmental and non-governmental public health units.

In these roles you will be able to develop and implement health policies and programmes and promote healthy eating to the public. Opportunities for nutritionists also arise in research, education and journalism. Once you gain at least 3 years of experience after you graduate you can become a registered nutritionist (RNutr) and you may consider setting up your own consultancy business and work as a freelancer. For more information on nutrition careers please visit the Association for Nutrition website.

There are many opportunities for registered associate nutritionists including working in: public health where you can educate people to make healthier choices; the food industry where you can provide nutritional information and help develop healthier products and clinical nutrition where you can advise on diets to reduce the risk of chronic disease. Opportunities also exist in sports nutrition, animal nutrition, consultancy, research, education or journalism.

View our Alumni profiles

Key staff

Further information - includes assessment method

| Course fact sheets | |
| --- | --- |
| BSc (Hons) Nutrition | Download |

| Programme specifications | |
| --- | --- |
| BSc (Hons) Nutrition | Download |
| BSc (Hons) Nutrition | Download |

Additional information

Sandwich placement or study abroad year

Optional

Applications open to international and EU students

Yes

Course length

Full Time, 3 Years
Sandwich, 4 Years

Location

University of Hertfordshire, Hatfield

How to apply?

Fees and funding

Fees 2023

UK Students

Full time

£9250 for the 2023/2024 academic year

EU Students

Full time

£14750 for the 2023/2024 academic year

International Students

Full time

£14750 for the 2023/2024 academic year

Whilst studying this course there are a few items of equipment that you are required to purchase*

Weighing scales: £30
Lab coat and hat: £20
Core Text: £various

You will also have some additional costs relating to field trips during your course of study.

*All prices are approximate. On confirming your place you will be provided with purchasing information.

*Tuition fees are charged annually. The fees quoted above are for the specified year(s) only. Fees may be higher in future years, for both new and continuing students. Please see the University's Fees and Finance Policy (and in particular the section headed "When tuition fees change"), for further information about when and by how much the University may increase its fees for future years.

View detailed information about tuition fees

Read more about additional fees in the course fact sheet

Other financial support

Find out more about other financial support available to UK and EU students

Living costs / accommodation

The University of Hertfordshire offers a great choice of student accommodation, on campus or nearby in the local area, to suit every student budget.