BSc (Hons) Music Composition and Technology for Film and Games
Key information
Study abroad option
Entry requirements

| UCAS points | A Level | BTEC |
| --- | --- | --- |
| 112-120 | BBC-BBB | DMM-DDM |

Additional requirements

IB requirement: 112-120 points from a minimum of 2 HL subjects at H4 or above (with the remaining points to come from a combination of HL, SL and Core).

Access course: Diploma with 45 level 3 credits at merit.

All students from non-majority English speaking countries require proof of English language proficiency, equivalent to an overall IELTS score of 6.0 with a minimum of 5.5 in each band.

If you do not have the required IELTS or equivalent for direct entry on to your degree programme, our Pre-sessional English and International Foundation courses can help you to achieve this level.

For more details on the University of Hertfordshire's entry requirements, please visit our Undergraduate Entry Requirements page.

Find out more about International Entry Requirements.

The University of Hertfordshire is committed to welcoming students with a wide range of qualifications and levels of experience. The entry requirements listed on the course pages provide a guide to the minimum level of qualifications needed to study each course. However, we have a flexible approach to admissions and each application will be considered on an individual basis

Professional accreditations

Member of the UK Music Academic Partnership (MAP)

Sign up for alerts

Get access to personalised content, tailored towards your interests:

Information on your favourite courses
Tips to help you through the application process
Blogs, vlogs and advice from current students
Why choose this course?
Compose, produce and implement music for games, animation and film
Graduate success at Ubisoft, Frontier Developments, Konami & Universal
2nd in the East of England (after Cambridge) for Music (2023 Complete University Guide)
You are fascinated by the potential of technology in the creative process and wish to explore the likes of Unreal Engine, Unity, WWise, FMOD, Logic, and Pro Tools.
Involvement from our alumni, providing their experiences of how the course has helped them into employment.
You wish to understand and explore current trends in film music and game audio.
Gain a BSc – because we genuinely explore the art and science of music composition/ audio design.
You wish to be taught by current practitioners and exponents in the art of writing film and games.
You wish to be part of a department within a school that includes filmmaking, animation and game design.
The Music Composition and Technology for Film and Games degree is a unique and distinctive degree award in the UK.
We have some of the best resources in the UK, including state-of-the art music studios and specialist film, animation and game design facilities. ​
What's the course about?
This specialist degree focuses on game audio and film music, covering creative, technical and business. You'll compose, produce, and implement music and sound for a huge variety of film, animation and game audio titles, and be part of networking and collaboration within the school of creative arts. With the support of industry professionals, you'll analyse the styles of different composers and genres, understand film/ game workflows, explore middleware, and develop a critical understanding of how musical parameters affect visuals. You'll also study the business aspects of this sector, pursue work experience and build the skills to become a creative, technical and entrepreneurial musician/ audio professional.
This course is part of the music department in the School of Creative Arts, and a wide range of undergraduate music degrees are on offer.
Check out our facilities
Music students at the University of Hertfordshire have access to a stunning array of well-maintained resources and facilities aligned to industry standards, including recording studios, performance spaces, critical listening spaces, high-spec computing labs and a loan store offering a range of free-to-use equipment.
Find out more about our music facilities here.
Your main campus is College Lane  
This is where the creative arts, science and health-related subjects are based. This means you'll share the campus with future nurses, scientists, artists and more. You can use the common rooms to relax with friends, work out in the 24-hour gym or have a drink in our on-campus pub or cafes. We also have restaurants for you to eat in or grab something on the go. Our Learning Resources Centres are open 24/7, which means you can study whenever suits you best. Want to pop over to the other campus? You can take the free shuttle bus or walk there in just 15 minutes.   
What will I study?
You will receive a mixture of interactive lectures, seminars and tutorials, with much practical based teaching. Module content is reviewed each academic year to remain current and industry relevant, and you will have opportunities to independently collaborate with student filmmakers/ game designers additional to the timetabled sessions. You can also benefit from the input of additional music industry experts visiting our University.
Course Content
The BSc (Hons) in Music Composition and Technology for Film and Games brings an enhanced emphasis on music for video games and media. The course focuses on two specialist areas of equal importance. From a game audio perspective, you will create and implement music and sound designs for a variety of projects across both leading Unreal and Unity engines, exploring industry relevant skills. From a media composer standpoint, you will be developing your composition talent across areas such as film, TV production music, animation and live performance. Subject currency is a key strength of the course, with content reviewed by industry professionals, and enhanced on a regular basis to meet industry needs.
You will analyse the styles of different game/ film composers and genres of soundtracks, study the script writing, reading process and understand different stages of the practical production across Pro Tools and Logic. You will develop a critical understanding of how different musical and technical parameters affect visuals, and study business aspects associated to specialist creative roles in the industry.
Importantly, you will pursue professional work experience and build working relationships with other students developing collaborations in the Faculty.
Most of all, you will be an entrepreneurial musician - someone who has talent as a composer and has the ability to get their music out there…
Our location is at the heart of the UK film and media industries and we utilise this unique benefit in combination with well-designed and practical courses.
Check out our student blogs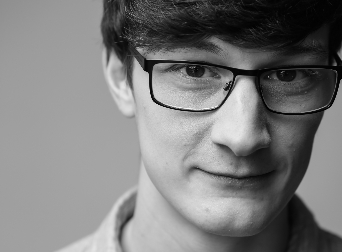 Alumni Stories
Matthew Mainprize
Meet Matthew Mainprize who has worked on exciting projects like Jurassic World: Evolution since graduating. He is currently working as an Audio Designer at Frontier Developments.
Read more stories
Find out more about this course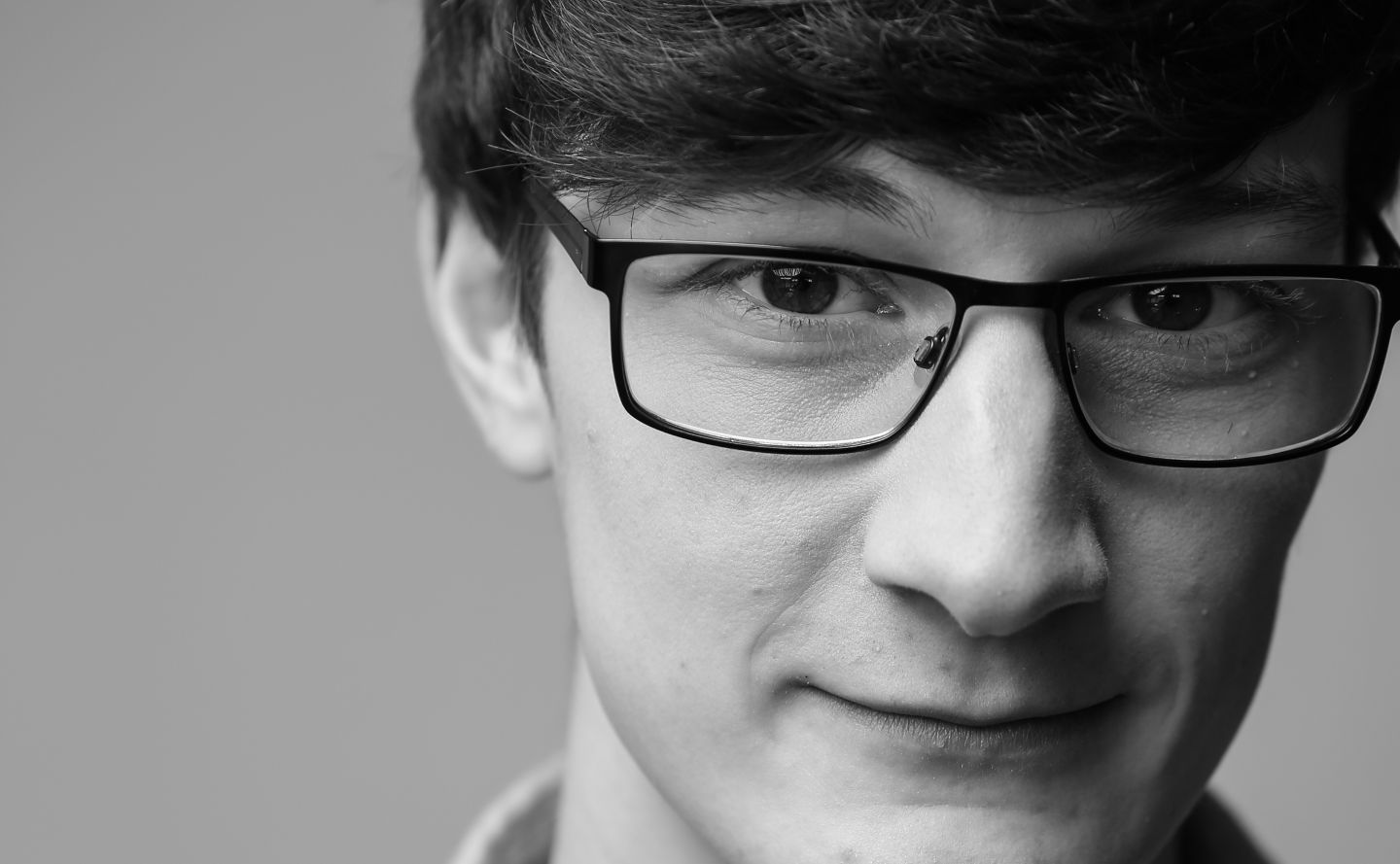 University experience and opportunities
Matthew thoroughly enjoyed his course at the University of Hertfordshire, as it guided him towards his current career path, which he really loves. He says, 'My studies allowed me to develop my interests and skills and provided an environment to learn and apply myself to a specific task over extended periods of time. The teacher support and engagement were very helpful.'
Matthew currently works as an Audio Designer on Jurassic World Evolution and talks about how his studies were extremely useful in helping him decide his profession and subsequently securing his current role.
'I took a while to decide what I wanted to do with my life prior to university, and when I worked out what that was, Hertfordshire was the one place that offered a course that was exactly what I was looking for. It provided me with the option to do a placement year, and this enabled me to get an internship at a Microsoft Games Studio. Without going to university, I would not have had this opportunity, nor the skill-set to get the position.'
Industry connections
Matthew encourages prospective students to make the most of their time at Herts. He suggests, 'Have the best portfolio you can and keep it refreshed where possible. Make best use of your connections from university and collaborate on projects with them. I like to keep up to date with what my other friends are doing with their own personal projects and careers.'
Matthew took advantage of all the opportunities at Herts, both inside and outside of his studies. He advises other students to do the same and adds, 'Always keep an eye out for any opportunities that may appear, and keep your options and goals open at the start. I remember having a number of projects I worked on, featured in the Animation feature film day!'
Aspirations for the future
Still looking to improve himself and progress in his career, Matthew wishes to develop his skills as a sound designer. 'My plans are to continue to learn and improve, whilst working at Frontier. I want to increase my output, value and contribution to the games we work on so that they can be the best that they can be.'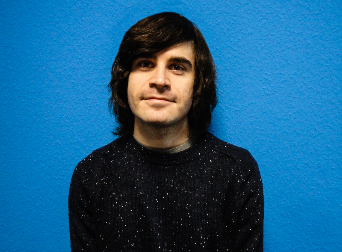 Alumni Stories
Robin McGovern
Meet Robin McGovern who has worked as an audio tester on some amazing projects since graduating, like Jurassic World for Frontier Developments. Robin is currently working as an Audio Designer for Ubisoft.
Read more stories
Find out more about this course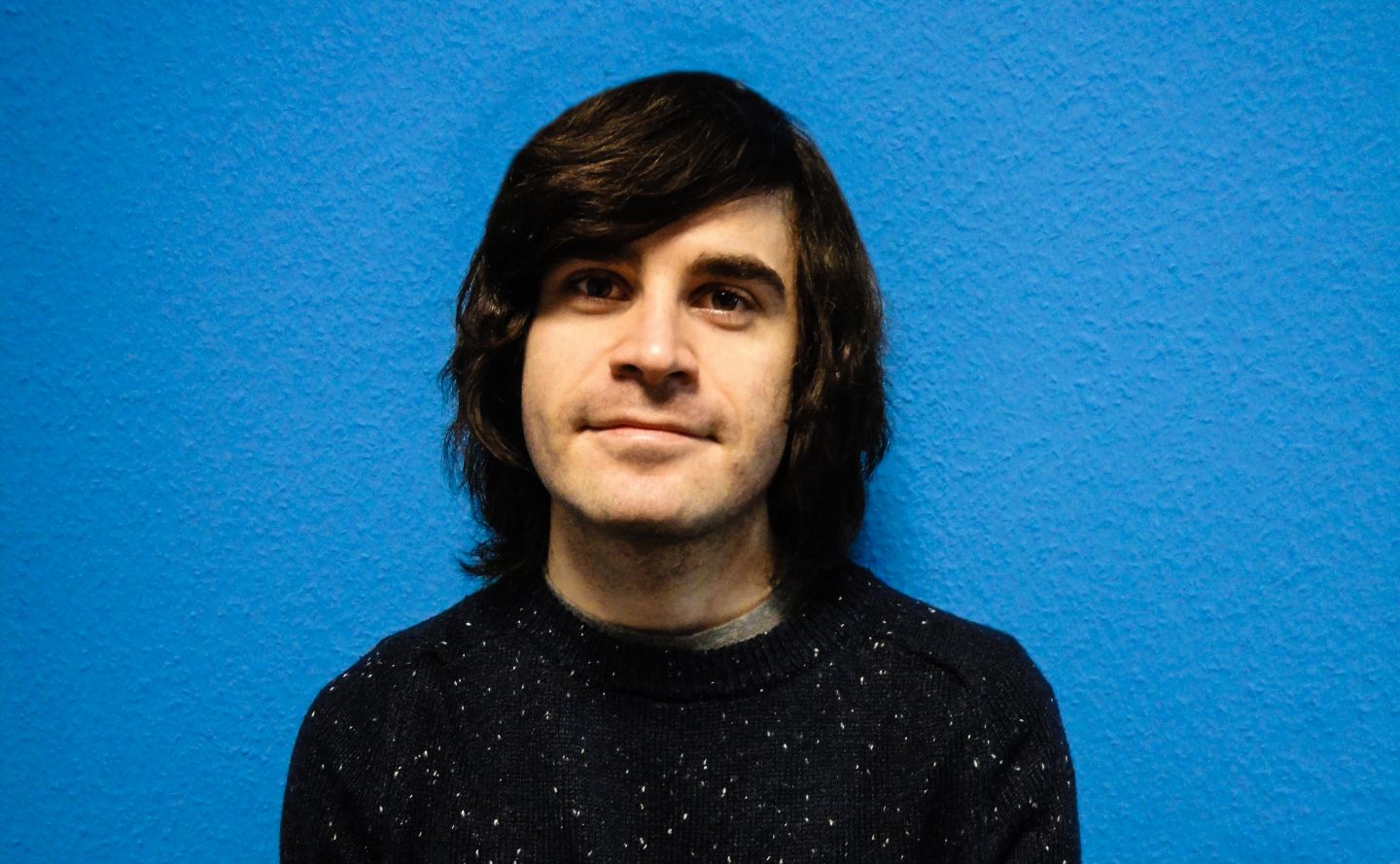 University experience and opportunities
Robin ascribes a lot of his career success to the skills he learnt throughout his studies. He says, 'My studies provided me with the skills and ability to be able to recognise and create high quality audio. Straight after finishing my studies I got a job at Frontier Developments as an Audio Tester, working on Jurassic world and Elite dangerous. I was then promoted to Audio Test Engineer, at which point Ubisoft contacted me asking if I was interested in a job audio testing with them.'
Robin speaks fondly of the University of Hertfordshire and how his studies helped him develop professionally. He says, 'The University had a great reputation for it's facilities, particularly audio and animation. My course helped me to develop my work ethic and creative voice. I really learnt how to work hard, to make my own work, that I loved.'
However, Robin does stress that hard work is important and that students should take advantage of the opportunities given to them during their studies. He says 'Work doesn't get done by not doing it. Though this is blatantly obvious, if I had really known what this meant when I started everything would have been far easier.'
Aspirations for the future
Still wanting to develop himself further, Robin is looking to progress within Audio Design for games. He notes, 'One day I would love to work on the audio of a feature-length film.'
What's next for my career?

The games industry is a continually growing area, with our graduates in a range of audio-based roles. 2019-20 student stories include Robin McGovern (Junior Audio Designer) at Ubisoft Düsseldorf, Matthew Mainprize (Audio Designer), Gavin Chuong (Graduate Audio Rigger) at Frontier Developments for games such as 'Jurassic World Evolution', and Jamal Green (Composer) for SKELATTACK, published by Konami - out on PS4 / XboxOne / Nintendo Switch & PC. Our students are also progressing into successful production music careers, 2020 has seen both Oscar Aldred and Toby Ellis join Universal Production Music as composers.

"I feel very confident in saying that I would not have the privilege on working on these fantastic games had I not graduated from the University of Hertfordshire where I studied my Bachelor of Science Degree in Music composition and Technology for Film and Games. My time studying this degree was crucial in my development as an audio professional. This high standard of creating and creativity when paired with the more technical modules of going in depth with middleware and Unity helped teach the missing knowledge which would become the essential foundations to make me perfect for my current role. I am very proud to be an alumni of the University of Hertfordshire" - Robin McGovern, Ubisoft

"The BSc in Music Composition and Technology for Film and Games course gave me a great platform to learn, improve and open my mind to new audio possibilities. Additionally, as part of my degree, I undertook a placement year where I had an internship at Rare, working on audio for 'Sea of Thieves'. This experience certainly opened my eyes (or ears) to the world of sound design/music and video games, and was something I took forward into my third year when I came back to University. Couple my time at Rare with modules on the course that were specially focused on creating sound and music for games, I gained knowledge of creating assets for projects. And the relevant engines/ tools commonly used for development" - Matthew Mainprize, Frontier Developments

Our graduates have also gone on to be professional Film composers and songwriters (including exclusive contracts with EMI and Sony Music for example), working for major companies such as the BBC, PRS, as well as sound engineering and teaching. Several have continued their studies for Master's and PhD degrees.

Our graduates have gone on to successful careers as film and TV composers and songwriters (including some with exclusive songwriting contracts with EMI and Sony Music). They work for organisations such as the BBC and PRS, create sound design for computer games, and work in sound engineering and teaching. Others continue their studies with a Master's and PhD.

View our Alumni profiles

Key staff

Further information - includes assessment method

| Course fact sheets | |
| --- | --- |
| BSc (Hons) Music Composition and Technology for Film and Games | Download |

| Programme specifications | |
| --- | --- |
| BSc (Hons) Music Composition Technology | Download |
| BSc (Hons) Music Composition Technology | Download |

Additional information

Sandwich placement or study abroad year

Optional

Applications open to international and EU students

Yes

Course length

Full Time, 3 Years
Part Time, 6 Years
Sandwich, 4 Years

Location

University of Hertfordshire, Hatfield

How to apply?

Fees and funding

Fees 2023

UK Students

Full time

£9250 for the 2023/2024 academic year

Part time

£1155 per 15 credits for the 2023/2024 academic year

EU Students

Full time

£14750 for the 2023/2024 academic year

Part time

£1845 per 15 credits for the 2023/2024 academic year

International Students

Full time

£14750 for the 2023/2024 academic year

Part time

£1845 per 15 credits for the 2023/2024 academic year

*Tuition fees are charged annually. The fees quoted above are for the specified year(s) only. Fees may be higher in future years, for both new and continuing students. Please see the University's Fees and Finance Policy (and in particular the section headed "When tuition fees change"), for further information about when and by how much the University may increase its fees for future years.

View detailed information about tuition fees

Read more about additional fees in the course fact sheet

Other financial support

Find out more about other financial support available to UK and EU students

Living costs / accommodation

The University of Hertfordshire offers a great choice of student accommodation, on campus or nearby in the local area, to suit every student budget.