LLB (Hons) Initial Year for Extended Degree in Law (West Herts College)
Entry requirements

The University of Hertfordshire is committed to welcoming students with a wide range of qualifications and levels of experience. The entry requirements listed on the course pages provide a guide to the minimum level of qualifications needed to study each course. However, we have a flexible approach to admissions and each application will be considered on an individual basis.

| UCAS points | A Level | BTEC | Access Course Tariff | IB requirements |
| --- | --- | --- | --- | --- |
| 48 | DD | PPP | Overall pass | 48 points |

Additional requirements

GCSE: Grade 4/C in English Language and 3/D in Mathematics

University recognised equivalents of GCSE (such as Functional Skills Level 2) are also accepted.

| UCAS points | A Level | BTEC | Access Course Tariff | IB requirements |
| --- | --- | --- | --- | --- |
| 48 | DD | PPP | Overall pass | 48 points |

Additional requirements

GCSE: Grade 4/C in English Language and 3/D in Mathematics

University recognised equivalents of GCSE (such as Functional Skills Level 2) are also accepted.

Sign up for more information

Get access to personalised content, tailored towards your interests:

Information on your favourite courses
Tips to help you through the application process
Blogs, vlogs and advice from current students

Why choose this course?

The unique feature of this course is that not only will you learn about the theory of subjects, but you'll also have the opportunity to apply this knowledge in the Legal Drafting and Advocacy modules. You will prepare court documents such as skeleton arguments setting out your case and then practise these skills during mock hearings and advocate your case.

What's the course about?

The Extended Degree in Law is designed as a preparatory year to enable you to acquire the necessary knowledge and skills you need to progress to the first year of Bachelor of Laws (LLB) course. The initial year of the Extended Degree course will prepare you for the demands of Level 4 study by introducing them to a number of core legal subjects.

In order to progress onto the LLB programme, students need to pass all modules (120 credits) and pass with an overall average of 50%.

The expert tutorial support and knowledge that you'll develop in areas such as constitutional law and legal drafting will also prepare you for careers in related areas such as in public services, local government and the civil service.

You'll gain confidence and improve your study, practical and theoretical skills that'll ensure that you stand out to employers.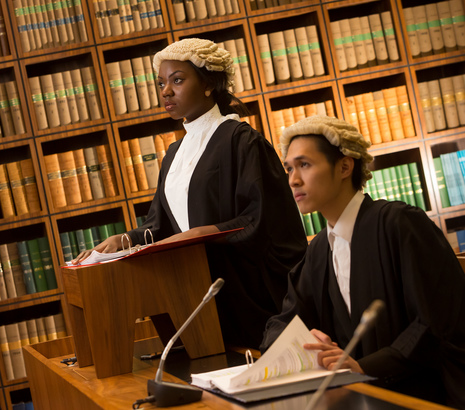 Student Blogs
Nicole-Therese - Week at a glance
My week at a glance
A typical week for me at the University of Hertfordshire starts on a Sunday. I am a Law student here at the university and my course consists of online lectures which I need to watch before going to each class. On Sundays, I listen to the relevant lectures that have been made available to me pertaining my upcoming classes. I listen to the lectures relevant to my class on Mondays and Wednesdays or all of them if I can, make notes and prepare any questions I would like to ask my lecturer during class.
I study five modules in total for my third year. I go into university approximately three times a week.
On Mondays, I start my day at 07:30 that way I can make some breakfast before I leave for my class which starts at 9:00. I live about eight minutes away from the University so it's not too much of a hassle getting there on time. It is a two-hour class so by 11:00 I am done. We also have the option to go to drop-in classes for each module; these classes are just extra help for students who maybe need further clarification on certain topics. They get one on one time with lecturers and I think it is a great inclusion into our academic timetable. If I feel the need to attend any drop-in classes after my class, I would do so otherwise I would go to the Learning Resource Centre (LRC) and do some research on any upcoming assignments I have or listen to my lectures.
I follow the same routine stated above, on Wednesdays and Thursdays when I have my other classes. I try to make sure I stay up to date with all my online lectures and do my work on time. On Tuesdays, I also partake in an extra co-curricular activity called mock trials. It is important to get involved in as many co-curricular activities as you can. On Fridays, I go to work for an agency which recruits me to do temporary catering jobs. On Saturdays, I try my best to rest for the whole day and maybe watch a movie or visit friends. I try to make sure I take a break from my normal routine on Saturdays.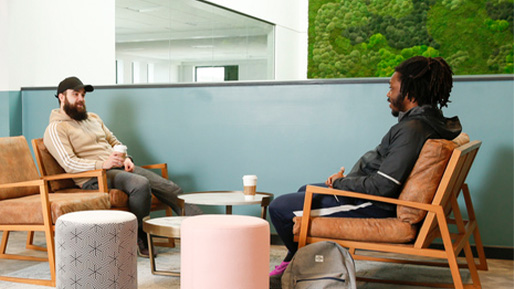 Student Blogs
Nicole-Therese - Things you should know
Things you need to know before studying Law at university
The first thing that you need to know before you attempt to study Law at university is that there needs to be a lot of hard work and commitment on your part.
Studying Law is not an easy task so you need to make sure you set your priorities straight. You cannot afford to lose focus so make sure you put in a lot of work and you will always be successful.
Ask questions/ Be willing to seek advice or help
If there is anything that you do not understand or you need clarification on, make sure that you make this known to your lecturers or tutors. Don't be afraid or embarrassed to seek help. There is a lot of support available to Law students so make sure that you utilise this. Make sure to use all resources available to you, for example, drop-in sessions which take place during the week.
Get involved / participate in extra-curricular activities
As a law student, it is imperative for you to participate in co-curricular activities. Not only are these activities super fun and enlightening they boost your cv and make you stand out to a future employer. In my opinion, they also give you a sense of reality; a glimpse of what it may be like when you're out in the real world actually practising Law.
Do a significant amount of research on the modules you may decide to choose in your second and third year of University.
In our second and third year, we have the option to choose certain modules we would prefer to study. Make sure that you know what those modules would entail and you are sure that it is something that you are interested in.
It is so important to be proficient at time management while at university. There is a lot of content to learn every week and most of the course consists of independent study. I understand that many people engage in part-time work while at university so it's important that you have a daily planner or some system that is organised to make sure you don't fall behind on your academic work.
Attend as many seminars/ Workshops as you can
There are often very informative workshop sessions on various topics and issues for example "how to find work opportunities" or "UK immigration & post-study work: what are your rights?" – this one was really helpful to me as I'm an international student. There are also loads of networking events where you could meet potential employers and mingle with people who could give you an insight of what life after university could be like.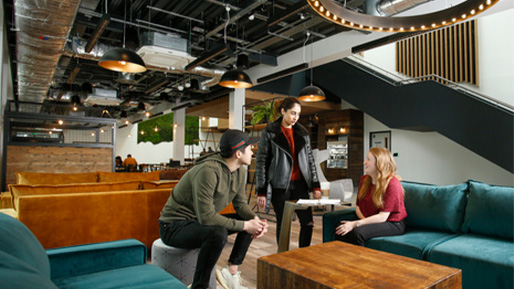 Student Blogs
Nicole-Therese - Guide to law facilities
Guide to the law facilities
The de Havilland Campus situated at the crossroads of A1001 and A1087 in Hatfield Business Park is where everything relating to Law takes place.
There's a separate building opposite the building where the Learning Resource Centre is situated called the Law Court Building. This Building is where a vast majority of my classes take place and where the mock Courtroom is located.
The Learning Resource Centre (LRC)
In the Learning Resource Centre (LRC), we have a whole sector just for Law textbooks and resources. Law requires a lot of reading, so this is essential while studying Law at university.
There are computers on each floor which you could use as well as laptops you can borrow, take home and use. There are quiet rooms as well to accommodate students who find it difficult to focus in a busy environment. There are also rooms where students can meet up to conduct group meetings for group assignments/ projects.
The online library is very important for Law students and arguably the most useful resource while studying Law. You can search for things like textbooks, journal articles and eBooks. The online library also shows you what textbooks are available in hard copy at the LRC. There are also tools for legal database research available like Westlaw, Lexis Nexis and practical Law. There are also training sessions on how to use these resources.
The University has a £10 million Law Court building containing a full-scale courtroom which was voted the eight most impressive law school building in the world.
There are also Law Report books in the courtroom. I have also been to the courtroom for an important webinar and a domestic abuse training conference which took place there.
The careers and employment service are on hand to help you on your way to future success in Law. There are people available to advise you on your cv layout, cover letters etc. They even provide training on how to ace a job interview.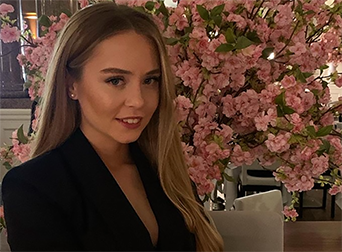 Alumni Stories
Skye Bramley
Meet Skye Bramley, winner of a Judges & High Sheriffs' Scholarship and Law Clinic volunteer, who is pursuing a career in insurance.
Read more stories
Bachelor of Laws LLB (Hons)
| | |
| --- | --- |
| Current job role | Underwriting Team at HDI Global |
| Year of graduation | 2021 |
| Course of study | LLB (Hons) |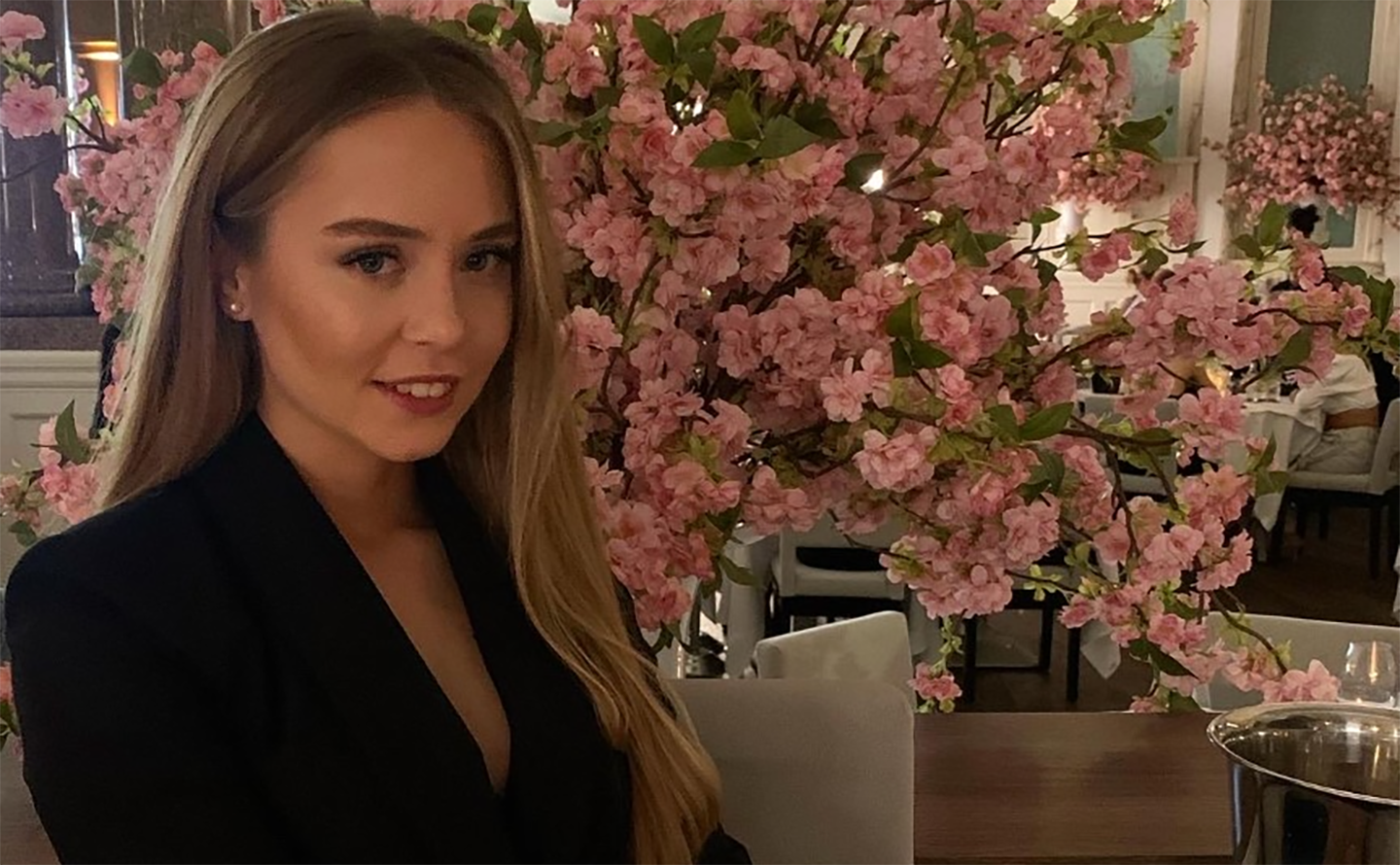 University opportunities and experiences
Skye was the lucky recipient of a Judges and High Sheriffs' Scholarship, which is generously funded by supporters of the Hertfordshire Law School and awarded to a high performing part-time undergraduate law student to support them throughout their studies.
Skye says, 'Winning the Judges and High Sheriffs' Scholarship has not only boosted my confidence and motivation during my studies but it has also been hugely beneficial to me in securing a graduate job as it was a key focus point on my CV during interviews.'
As a student with dyslexia, Skye received extra support from the University, she says, 'I felt very supported by Herts. I received extra time in my exams which was particularly helpful and I had a study needs agreement which allowed me to access extra services from the Dean of Students or through staff in the Law School at any time.
I found learning from home during the COVID-19 pandemic particularly challenging and I was able to use some of my scholarship funding to explore different software and technology options that helped improve my learning environment. However, I also found that by adapting the way I worked I gained new skills which I can now use in the workplace to work from home.'
Skye's favourite memory of Herts stems from her experience volunteering at the Hertfordshire Law Clinic, a service which operates in conjunction with leading local law firms to improve access to justice by providing free legal advice to the local community. Skye says, 'I thoroughly enjoyed my time as a Law Clinic assistant, I was very privileged to have taken part in this initiative'.
Herts was always Skye's first choice of university. She says, 'I immediately felt welcome at the open day, and I felt a powerful sense of community at Herts. I knew immediately I would be incredibly happy here, which is why it was my first choice on my UCAS application.'
Aspirations for the future
Skye has secured a graduate job at a leading global insurance company, HDI Global, within the liability underwriting team. She says, 'It has been such a wonderful experience, and I would definitely recommend a career in insurance for anyone with a law degree who is unsure whether the legal industry is definitely for them, but who would still like to do something relating to their degree.
My aspirations for the future would be to pursue a career in insurance. I am open to both the underwriting and broking side of insurance. During my time at HDI I have already learnt so much and am getting involved in different lines of business. I am looking forward to developing and learning more about the industry.'
To find out more about supporting Herts students through scholarships and prizes please contact the Development team.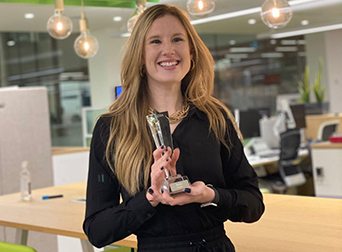 Alumni Stories
Natalie Pringle
Meet Natalie Pringle who has excelled in a varied career based across the UK and SE Asia. Natalie is listed in the 2021 TechWomen100 Awards and supports start-ups in the tech space through an accelerator programme run by international law firm, CMS.
Read more stories
Find out more about this course
| | |
| --- | --- |
| Current job role | Start-up Programme Manager at CMS UK |
| Year of graduation | 2009 |
| Course of study | LLB(Hons) Law |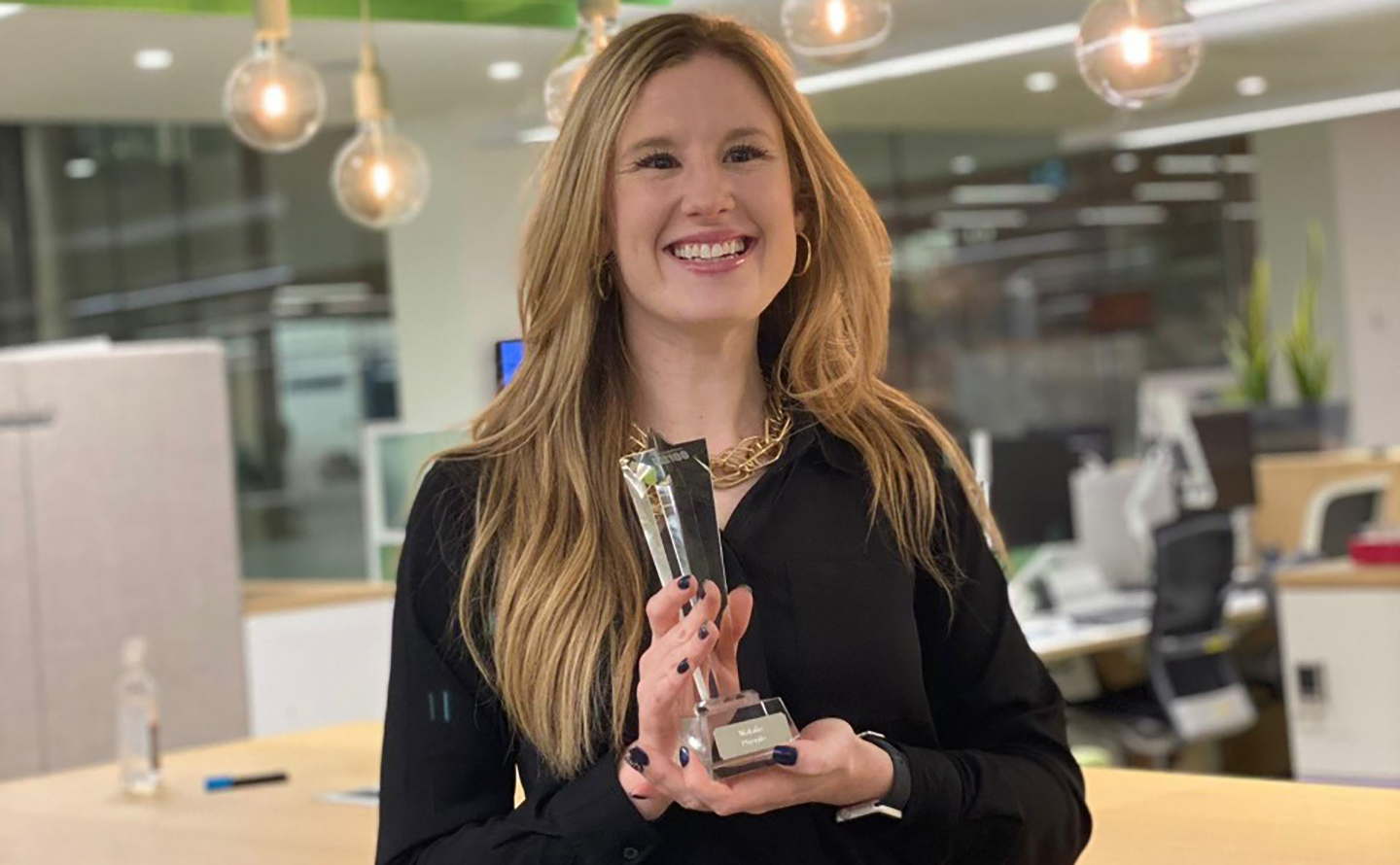 Career Successes
Natalie is listed in the highly prestigious 2021 TechWomen100 Awards. These awards highlight remarkable women within the technology and STEM sector, and Natalie has been recognised for the technology focussed business start-up accelerator programme she runs at global law firm CMS. This programme provides legal advice, training, mentoring, and networking for clients all over the world, focussed on different markets. Natalie also offers thought leadership and speaks at industry events focusing on empowering women in technology.
Talking about the award Natalie said, 'I'm incredibly honoured to have been featured as a TechWomen100 and recognised by these prestigious awards. Run by the WeAreTechWomen team, the awards consistently feature the brightest stars and trailblazers in the tech industry, and it is a huge privilege to be included amongst them.'
Prior to joining CMS, Natalie was working in Asia and made the move when invited to establish the Hong Kong office of a London based real estate firm. This later led to her establishing her own property investment company which assisted clients throughout SE Asia. She also launched a division of The New Savvy, a financial investments and career platform in Asia, dedicated to helping women improve their financial wellbeing and raising awareness of the importance of financial literacy.
In addition to this she managed a programme for Hong Kong based Splash Foundation, which empowers individuals in under-resourced communities through swimming.
Natalie's memories of Herts
Natalie took full advantage of the opportunities on offer within Hertfordshire Law School including extra-curricular activities like mooting, debating, trips to Inns of Court, as well as attending talks from guest speakers. She says, 'These opportunities helped me gain confidence and have shaped the person I am now. This experience helped me to see that if you are willing to put your time and commitment, then many other doors will open for you.'
Her favourite extra-curricular activity was being involved in the mooting team as she competed across the UK. She says, 'The skills I learnt while on the mooting team are invaluable and the overall experience was fantastic. These experiences have been extremely beneficial throughout my career and provided me with the knowledge and confidence to speak in public, research and shape a legal argument.'
What's next for my career?

On completing your LLB after the one year LLB extended degree initial year, you'll have the option to move into a career in law or into a whole array of related fields such as the civil service, local government, research, teaching, politics and public services. A reputable degree will also open many other doors into graduate employment in other fields.

View our Alumni profiles

Further information - includes assessment method

| Course fact sheets | |
| --- | --- |
| LLB Extended Degree (Initial Year) | Download |
| LLB Extended Degree (Initial Year) - WHC | Download |

| Programme specifications | |
| --- | --- |
| LLB Extended Degree (Initial Year) | Download |
| LLB Extended Degree (Initial Year) - WHC | Download |

| Additional information | |
| --- | --- |
| Sandwich placement or study abroad year | n/a |
| Applications open to international and EU students | No |
| Course length | Full Time, 5 Years |
| Location | |

How to apply?

2024

| Start Date | End Date | Link |
| --- | --- | --- |
| 17/09/2024 | 31/05/2025 | Apply online (Full Time) |

Fees and funding