BSc (Hons) Environmental Management and Ecology
Key information
Study abroad option
Entry requirements

| UCAS points | A Level | BTEC |
| --- | --- | --- |
| 112-120 | BBC-BBB | DMM-DDM |

Additional requirements

Access: Access to Science Diploma with 45 Level 3 credits at merit profile.

IB: IB offer 112-120 points from a minimum of 2 HL subjects at H4 or above to include Biology or Chemistry and one other Science (with the remaining points to come from a combination of HL, SL and Core).

GCSE: Grade 4/C in English Language and Mathematics

All students from non-majority English speaking countries require proof of English language proficiency, equivalent to an overall IELTS score of 6.0 with a minimum of 5.5 in each band.

If you do not have the required IELTS or equivalent for direct entry on to your degree programme, our Pre-sessional English and International Foundation courses can help you to achieve this level.

For more details on the University of Hertfordshire's entry requirements, please visit our Undergraduate Entry Requirements page.

Find out more about International Entry Requirements.

The University of Hertfordshire is committed to welcoming students with a wide range of qualifications and levels of experience. The entry requirements listed on the course pages provide a guide to the minimum level of qualifications needed to study each course. However, we have a flexible approach to admissions and each application will be considered on an individual basis.

Professional accreditations

This programme is accredited by the Committee of Heads of Environmental Sciences (CHES), the education committee of the Institution of Environmental Sciences (IES). CHES is the collective voice of the environmental sciences academic community and serves to enhance the quality of environmental education worldwide. A programme accredited by CHES is assured to meet high standards, contain a strong component of practical, field and theoretical activities, and has excellent opportunities for training, work experience and links to the professional environmental sector. Students enrolled on CHES accredited programmes can apply for free Student Membership of the IES and for a fast-track route to membership once they graduate, starting you on a route towards becoming a Chartered Environmentalist or Chartered Scientist.

Sign up for alerts

Get access to personalised content, tailored towards your interests:

Information on your favourite courses
Tips to help you through the application process
Blogs, vlogs and advice from current students
Why choose this course?
100% of our students agree staff are good at explaining things (National Student Survey 2022)
Explore a wide range of habitats at our own 40-hectare environmental field centre
Residential field trips to amazing destinations in UK and the Swiss Alps, at no extra cost
Our accredited Environmental Management and Ecology degree will equip you to start tackling our biggest environmental issues. We address key themes of climate change, biodiversity loss, food security, water resource management, pollution, landscape restoration and rewilding, among others - our course will help you gain the professional and practical field skills to lead future environmental management.
We are one of a handful of UK universities with our own environmental field centre. Just 20 minutes from our main campus, this incredible resource will give you a distinct advantage with a wide range of habitats (woodlands, grassland, lakes, ponds, rivers, parkland, glasshouses, an apiary, and on-site laboratory facilities). You will have the amenities to conduct surveys, carry out research and gain practical skills in conservation, monitoring and habitat management, leaving you well ahead of the pack when it comes to applying for jobs in environmental management and ecology.
Find out about our environmental field centre to see what we are up to.
Other great features of the course include:
High student satisfaction and a good study community, with wonderful pastoral care.
Regular opportunities for students to assist staff and local conservationists with environmental and ecological training and research. This includes training to carry out surveys that require a license such as amphibian, reptiles and small mammal trapping; bat surveys and bat box monitoring and bird ringing.
Opportunities to get involved in ecological activities at our 40-hectare environmental field centre, such as beekeeping, bat detecting, badger monitoring and habitat management such as coppicing, etc.
This degree has accreditation from the Institution of Environmental Sciences, meaning our graduates are eligible to become Associate Members of the Institution.
Working with employers in Hertfordshire to address pressing environmental challenges, helping them save energy, reduce waste and put effective techniques in place to manage their environmental impact.
Flexibility and choice
We offer a range of degree titles and other options in our degree programmes. Although you do need to apply for a specific course through UCAS, we have a common first year so you do not need to decide between them until you have had the experience to make an informed choice.
During your second year, you will choose whether to proceed directly into your final year and complete your degree in three years, or whether to undertake an optional extra year between year 2 and the final year.
This can be spent undertaking a sandwich placement year gaining relevant work experience to enhance your CV and improve your chance of a better degree classification. Alternatively, there is the option to spend a year abroad at one of our partner universities throughout the world to gain valuable international experience that is needed to get on in today's global economy. Recent year abroad choices have been to Canada, USA (California and Kansas), Hawaii, Japan, South Korea and Australia.
To see what has been happening at Bayfordbury, visit our website page.
You can find out more about our staff in Geography, Environment and Agriculture here.
How will I study?
You will develop your capacity for independent study and interpersonal skills on this programme. There is an emphasis on structured research, well-prepared written and verbal presentations and computer literacy.
You will experience a wide variety of teaching styles on the programme including:
standard lectures
seminars
tutorials
laboratories
case studies
individual and group projects
Modules include a mixture of lectures, workshops, practicals, seminars, and fieldwork visits. In your final year you will normally have the opportunity to hone your independent study and interpersonal skills by undertaking a major project or dissertation.
Each student is allocated a Personal Tutor who is a general academic mentor and first port of call if you have academic or personal matters which you need to discuss. Your Tutor will also give personal, one-on-one and small group academic support.
What's the course about?
The Herts Environmental Management and Ecology BSc degree will help you gain the professional and practical field skills to lead future environmental management. Whether it's the climate crisis, biodiversity loss, environmental hazards, invasive species, food and water security, or rewilding, our teaching will equip you with the tools to help tackle these contemporary challenges. Many of these issues are fundamentally ecological in nature and hence the course has a very strong focus on ecological theory, application and management.
Fieldwork and self-driven research will be fundamental to your studies and you will develop skills and gain experience directly related to a variety of environmental career paths. Our residential field courses to the Swiss Alps, Lake District, Peak District and Scottish Highlands (and many day visits to a wide range of locations) are fully-funded. You will have access to our specialist laboratories and our environmental field centre, where you will receive extensive field and lab training. Our GIS teaching in our state-of-the-art computer facilities will equip you with cutting edge spatial skills for the digital age.
You will have the opportunity to study a wide variety of topics founded around staff expertise in freshwater ecosystems, environmental change, sustainability, climate change and agriculture. With a Herts Environmental Management and Ecology BSc degree you will gain an abundance of skills and knowledge, preparing you for your future career.
You can find out more about our staff in Geography, Environment and Planning here.
Your main campus is College Lane  
This is where the creative arts, science and health-related subjects are based. This means you'll share the campus with future nurses, scientists, artists and more. You can use the common rooms to relax with friends, work out in the 24-hour gym or have a drink in our on-campus pub or cafes. We also have restaurants for you to eat in or grab something on the go. Our Learning Resources Centres are open 24/7, which means you can study whenever suits you best. Want to pop over to the other campus? You can take the free shuttle bus or walk there in just 15 minutes.   
What will I study?
The Herts Environmental Management and Ecology BSc degree combines traditional lecture theatre and classroom learning with highly interactive laboratory and field experience. With our own 40-hectare environmental field centre nearby you will have unique opportunities to put into practice in the field what you learn in the lecture-theatre. What's more, you will have abundant opportunities to do fieldwork as well as develop and undertake your own research projects.
Our modules include lectures, workshops, practicals, seminars, and field visits. This variety of teaching combined with access to state-of-the-art facilities will allow you to develop academically, professionally and as both an independent and team-worker.
Assessments on our course are widely varied and focus on developing your research, communication and digital skills. These range through written coursework, verbal presentations, practical portfolios of work, exams and a research dissertation.
Through our personal tutoring system you will be allocated a tutor who will be your academic mentor and first port of call on any academic or personal matters you need to discuss from Day 1. Staff are regularly available for students beyond timetabled sessions and one-to-one or small group support is often available.
Check out our student blogs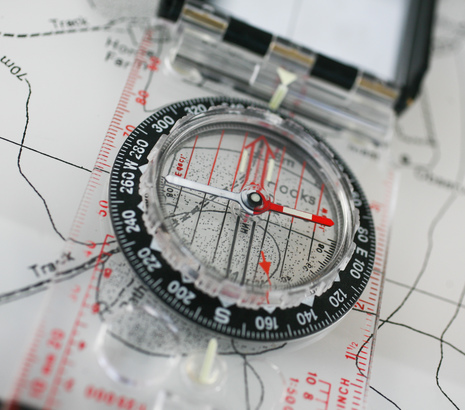 Student Blogs
Emily - Week at a glance
My week at a glance
Geography is a continually active and dynamic course to study, so each week looks different to every geographer. In the first year, everyone gets to do the same things, so that's both physical and human geography, and really get to understand the links between the two sides – so you never really know what to expect each week, which is actually quite exciting because it's something different to always experience. My week is constantly changing and very crazy so strap in for the ride and let me tell you my journey of a week.
I begin my week by organising all my notes and making sure that I know what lecturers and where they are, that I have that week – just to become extra prepared. The next thing that I do is get a good night's sleep on Sunday, just so that I feel extra prepared for that long Monday morning and knowing what the rest of the week has in store for me. Every morning, I make sure to stick to a strict routine. I wake up at the same time every morning – usually around 06:30 so that I have enough time to have an easy morning to get ready. I shower and make sure I'm looking... semi-presentable, and then have some breakfast to give me some energy, especially with those nine arms. I go to all my lectures, seminars, workshops, and practicals are just so that I get the most out of my education and to fully immerse myself in the University experience. Of these classes, I usually go back to my room and compile all my notes, organise my work and make sure that my room and all my work is tidy and in order because a tidy workspace is a tidy mind 😊
In my course, I tend to go to a lot of extracurricular activities that the School of Life and Medical Sciences and the Geography Department Organise. Despite all of the weekly field trips that we go on and our fortnightly trips to the ecology field station, I attend their spontaneous TEDx talks on climate change, academic support sessions, attend regular meetings with all of my lecturers to catch up with them, and utilise my role/responsibility as a course representative and student buddy with the University and Geography department
Apart from attending all my lecturers, some other things that I do at university is just going out with friends. My friends and I, all love to just go into each other's flats and sit and talk. We watch movies, listen to music, and spend a lot of time in spoons. I do love spending time with my friends, but I also love spending time myself. I love just sitting and relaxing in my room, listening to music, and watching Netflix, just getting to be me and be more comfortable in the University environment. One of the best and most important parts of my week is getting to speak with my family every night because I can unload any stress onto them and tell them about all the crazy stuff that I've been up to 😊
During my week, I make sure to have a clear balance between University life and University work. I manage my time around sorting out myself and my work, attending wellbeing classes and making use of the Universities facilities, going to talks and extra activities with my course, doing my weekly shopping and eating out with my friends, going swimming as my exercise and spending time focusing and developing on myself. Apart from studying, I work a part-time job as a Senior Student Ambassador at the University, working around my crazy timetable, allowing myself to both work and study at the same time, being incredibly helpful to me so I can still support myself, take time for me, study, learn and learn to live.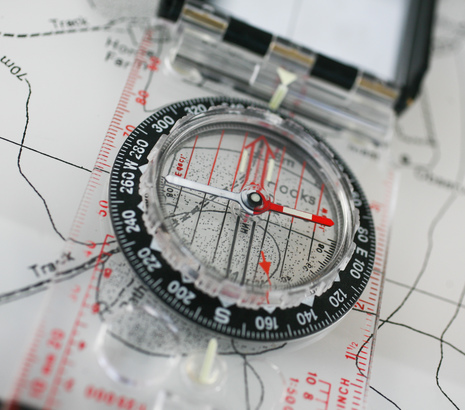 Student Blogs
Emily - Why I love Geography
What I love most about my course
The question that I get asked the most about my course is, why the geography of all subjects? What can you even do with geography, isn't that just rocks and countries? It may not seem all that fascinating to you but let me tell you .... the subject of geography is one awesome thing, but once you see the passion and the energy behind the development of the topics – especially in today's age, you'll want to be a part of this community. As geographers, we hold ourselves as the real leaders of the future generation, albeit undercover, as most people don't really understand what we're talking about half the time! – but hey, that's quite cool 😊
One of the main things that are amazing about my course is how we deal with the real world constantly. We don't just sit in lecturers and listen to the lecturer's talk and talk about theories – like you would think. We tend to dissolve into heated debates about topical climate issues, and even the role of globalisation with this COVID-19 Pandemic. We are a close-knit, small and tight group of people, meaning that we get to know each other well, like a family, and we get more one to one time without lecturers to get the best experience out of enhancing our education.
Another cool thing about studying Geography, especially at Hertfordshire, is that we get to study every aspect of geography. We don't just study human geography, but we also study everything in the realm of physical geography too. In our constant practical's, we deal with real-life objects, machinery, and field equipment, so that we get first-hand knowledge on how to complete these activities in real life. The opportunities that we get are incredible, and through being a student representative and student buddy, I can stand up for my course and get the absolute best that we all can out of it.
The University of Hertfordshire is one of only two universities in the UK that has its own field station – Bayfordbury, which carries out its own research, in which we as the students can get involved with. We also go on two "compulsory" field trips, the first to the lake district and the second to Switzerland and they are the highlight of your university experience for sure – I know for one that I will never forget these experiences in my life, as they have completely made my whole University experience forever 😊
Geography is a different course. It is a unique and special subject that is incredibly employable, which can be a pathway into a successful future. You get to experience so many amazing things and going to university is an incredibly rare experience, but Geography so interesting and current, especially because you will be a part of the future.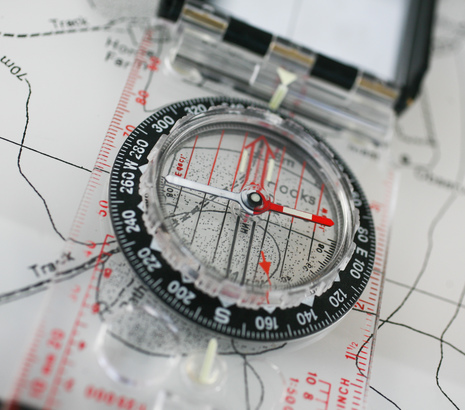 Student Blogs
Emily - Why I chose Herts
Why I chose Herts
Hiya, I'm Emily Ashwell, and I'm currently a second-year undergraduate student studying Geography (.... yes, rocks and the world). I'm from Waltham Forest, just outside of Central London and from the beginning Herts as always, a possibility for me, firstly because of the distance from home. Myself, like many other people, really wanted to go to University and live in accommodation to get that infamous student life experience, but also wanted to get out of the family house for a bit - but keep coming back home lots and lots 😊
However, the real turning point for me was when I first visited the University. I can remember sitting in the on-campus restaurant in the de Havilland Campus, just generally taking over my options and my future when suddenly my mum bursts out into tears – I didn't think this was massive because she cries at EastEnders episodes ... However, I asked her why she was crying and she told me that this is the only place that she could see me being myself at, and being comfortable in myself here – and that really helped confirm my decision and make my mind up that Herts was where I definitely belonged and could be my second home away from my real home, with its close community and family/home-like feel.
Since arriving here, this has been solidified by the overwhelming support from the student support and welfare teams. Believe me, University isn't like you see it in the movies if that's what you're expecting. It will make you 100% more emotional than you were before but will also take you on a journey to discover yourself and that is the most important thing. Since attending University, I personally have dealt with a lot of mental health issues, but the support here has made me feel comfortable enough to seek their help, in which has helped me to overcome all my worries and doubts. The wellbeing and support team here have truly helped me in ways that I cannot even explain. They are the most supportive service and a lovely group of people that you will ever meet and have completely changed my life for the better, especially as a person who can get quite emotional and is really family orientated. The buddy scheme here, as well as advice and support, have given me the opportunity to have a platform to be myself, feel more comfortable and settle in comfortably, but also help other people be the best that they can be and really come out of their shell to be them and get the most out of their university life and University education 😊
Another really poignant reason why I chose Herts was because of the fact that the minute that I stepped onto campus, it felt like a community or family where we all in this together and looking to achieve the same thing. I am a real family orientated person, and this meant that it was hard for me to go away to University. In the beginning, I was still nervous to go to University, but I decided that I needed to follow my dreams. With my family's support behind me, I was able to move to university and complete the first two years with them behind me and still feel like I was at home. This University opportunity and those given to me whilst here has been the best thing for me and my life. This University and the experiences I've had have completely changed my life for the better and made me who I am today – you just must do it and follow your dreams.
There is so much going on, on campus constantly and so many activities and opportunities for events occurring that you are constantly busy and feel like you're achieving something or making the most out of your university life. Because everything is all on campus, you can always be sure to find something crazy or different which totally makes your day unique and interesting – but hey, it's all in a normal day at the University of Hertfordshire. This busyness and involvement really make you feel a part of something and like you are always getting involved, and by the end of this experience you will have really made the most out of it. These can open up so many doors, connections, relationships and contacts/links to you for the future – especially because of Hertfordshire's amazing alumni and business connections in the real world, which can help take you to different places in the future and create/begin your real life, helping and supporting you to create the successful and special future that you have always wanted with the unique skills you gain here.
My one top tip for beginning University is to just make sure that you are comfortable and be yourself. It is a massive step to take, and not everyone in your family might understand what you are going through, but as long as you stay true to yourself and make sure that you always do the things that you love and make the most out of every opportunity that you are given – no matter what people may say, you will have the absolute best time. You will have an amazing time and really see who you are and what you are made of.
Good luck with everything, stay safe and healthy and we really hope to see you soon!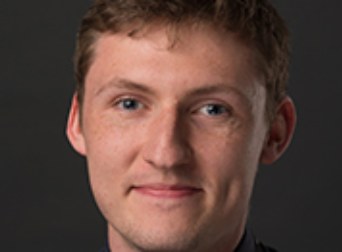 Meet Josh Ward who has experienced a varied career since graduating. Josh is currently a Business Transformation Manager at Pendragon
Read more stories
Find our more about this course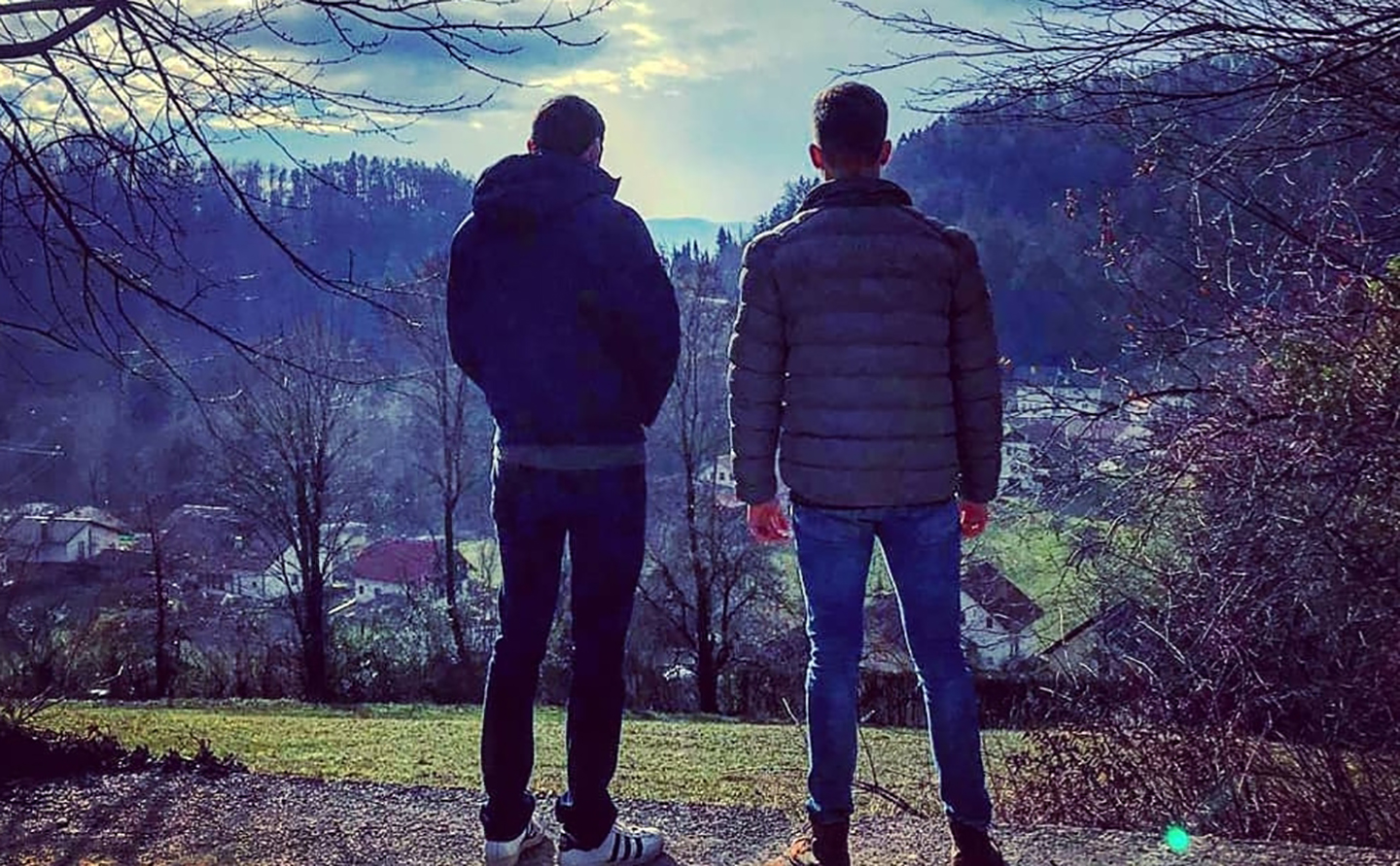 Making a difference as a professional in sustainability
Since graduating in 2016, Josh's career has gone from strength to strength. He has worked at Network Rail as a project manager, at Sainsbury's in a change management role, and is now a Business Transformation Manager at Pendragon, in the automotive industry. He says 'a varied career but with same emphasis on project and change management has allowed me to make a difference with my work and ensures no two days are the same'.
He is very excited about his current role at Pendragon, and says, 'I believe the automotive industry is a great place to be for sustainability professionals like me. Electric vehicles and changing personal mobility trends will dramatically alter the industry over the next 10 years.'
Josh has been able to draw upon the skills he learnt as part of his Environmental Management degree throughout his career. He says 'being able to understand complex information and processes and present relevant findings is core to my role. The skills I developed in written and verbal presentation of information and data analysis, have very much helped me'.
Embracing the University experience
He chose to study at Herts for the wide variety of choice allowing him to explore and specialise in areas which aligned with his personal interests and professional goals.
Josh also says that, 'it was clear that industry placements were not only supported at Herts, but actively encouraged as part of wider learning and personal development. Utilising the option for a year of work experience has proven invaluable and helps to tackle the difficulty most students face - needing experience to get a job, but needing a job to get experience!'
Herts also offered Josh much more than a degree. He says, 'The best thing for me was the wider life experience. As a geographer fieldwork is an important aspect of your learning, and I enjoyed trips to Switzerland and the Lake District. I was also lucky enough to be awarded a small bursary to part-fund a study abroad opportunity in Brazil. My stand out memory was the view of the alps from Hohsaas, Switzerland where we broke through the cloud line at 3,000m above sea level.'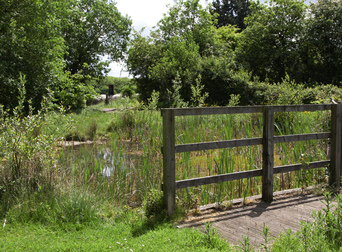 Alumni Stories
Nadine Bowles-Newark
Meet Nadine Bowles-Newark who pursued her passion for the environment as her career. She is currently a Programme Officer with UNEP-WCMC.
Read more stories
Find out more about this course
University life and experience
Nadine started her studies at the University of Hertfordshire as a mature student after having gained over ten years in retail management. She initially chose the University due to its close proximity to her home as well as the course content. The course enabled her to gain 'real-world' experience during her studies as it contained a practical element in the coursework.
She decided to go back to university as she wanted to move into a new field. She states that 'changing career was a big step' but throughout her studies she felt extremely supported as a mature student while studying at the University.
Future aspirations
Nadine is currently a Programme Officer with UNEP-WCMC. In her role she manages several multi-million-dollar international projects which bring scientific evidence on biodiversity and ecosystem services to decision makers across government sectors. In the future she hopes to continue to work at an international level in project, which has an impact on biodiversity conservation.
What's next for my career?

Our graduates are highly employable and have excellent opportunities in a wide range of careers because of our varied curriculum, with strong emphasis on field and practical experience, the industrial placement year and strong ties with professional bodies and employers in business, industry, regulatory bodies and government. We are currently ranked as 9th nationally for the employability of our graduates in department's offering environmental science degrees and physical geography.

Graduates have found successful careers within the Environment Agency, United Nations Environment Programme, Water companies, Environmental resource management, in private environmental consultancies, local government, town and country planning, recreational and habitat management, teaching and, as well as more general graduate recruitment schemes and postgraduate study.

Typical job titles of recent graduates

Conservation Officer, Environmental Consultant, Environmental Developments Officer, Environmental Management Systems Developer, Environmental Manager, Environmental Officer, Environmental Support Officer, Assistant Surveyor, Estates manager, GIS assistant, Land Charges Assistant, Planning Officer, Production Systems Development Engineer, Senior GIS Technical Officer, Trainee Emergency Ambulance Technician, Trainee Logging Geologist, Transport Coordinator, Transport Planner.

Typical employers of recent graduates

Environment Agency, Affinity Water, South-East Water, Sustrans, Buildings Research Establishment, Banks Cargil Agriculture Ltd, Beds and Herts Ambulance and Paramedic Service, Channel Tunnel Rail Link, Coors Brewers, Datalog Technology Ltd, , Granada Business Technology, Merck Sharp & Dohme, National Grid, University of Hertfordshire, Vaux.

Our graduates have found successful careers within local government, town and country planning, recreational and habitat management, environmental resources management, teaching and in private environmental consultancies. Some join more general graduate recruitment schemes while others stay at the University for postgraduate study.

View our Alumni profiles

Further information - includes assessment method

| Course fact sheets | |
| --- | --- |
| BSc (Hons) Environmental Management and Ecology | Download |

| Programme specifications | |
| --- | --- |
| BSc (Hons) Geography and Environment | Download |

Additional information

Sandwich placement or study abroad year

Optional

Applications open to international and EU students

Yes

Course length

Full Time, 3 Years
Part Time, 5 Years
Sandwich, 4 Years

Location

University of Hertfordshire, Hatfield

How to apply?

Fees and funding

Fees 2022

UK Students

Full time

£9250 for the 2022/2023 academic year

Part time

£1155 per 15 credits for the 2022/2023 academic year

EU Students

Full time

£14000 for the 2022/2023 academic year

Part time

£1750 per 15 credits for the 2022/2023 academic year

International Students

Full time

£14000 for the 2022/2023 academic year

Part time

£1750 per 15 credits for the 2022/2023 academic year

Fees 2023

UK Students

Full time

£9250 for the 2023/2024 academic year

Part time

£1155 per 15 credits for the 2023/2024 academic year

EU Students

Full time

£14750 for the 2023/2024 academic year

Part time

£1845 per 15 credits for the 2023/2024 academic year

International Students

Full time

£14750 for the 2023/2024 academic year

Part time

£1845 per 15 credits for the 2023/2024 academic year

This course offers fantastic opportunities for field work which gives students the chance to study human, environmental and physical interactions in both UK and International settings. All first and second year residential field trip costs are covered by your fees.

There is one optional choice of a field to Southern Spain in final year that will cost approximately £400 and cover international travel costs, bed and breakfast. This trip is heavily subsidised by the University.

*Tuition fees are charged annually. The fees quoted above are for the specified year(s) only. Fees may be higher in future years, for both new and continuing students. Please see the University's Fees and Finance Policy (and in particular the section headed "When tuition fees change"), for further information about when and by how much the University may increase its fees for future years.

View detailed information about tuition fees

Read more about additional fees in the course fact sheet

Other financial support

Find out more about other financial support available to UK and EU students

Living costs / accommodation

The University of Hertfordshire offers a great choice of student accommodation, on campus or nearby in the local area, to suit every student budget.