BA (Hons) Business Economics
You could be eligible for a £2,000 scholarship if you achieve a tariff of 120 UCAS points (in one sitting) and are a full-time home student starting your course in September 2022.
Find out more
This course is up for periodic review

This course is due to be renewed at a Periodic Review event which will be held on November 2021.

We anticipate that there will be further enhancements made to the course as a result of the Review.

Our website and printed literature will be updated following completion of the Periodic Review in order to provide applicants with further confirmed details on the following:

module titles
whether the modules are core or optional
the expected contact hours
how the course will be assessed
staff teaching on the course

Entry requirements

| UCAS points | A Level | BTEC |
| --- | --- | --- |
| 112-120 | BBC-BBB | DMM-DDM |

Additional requirements

GCSE: Grade 4/C in English Language and Mathematics

All students from non-majority English speaking countries require proof of English language proficiency, equivalent to an overall IELTS score of 6 with a minimum of 5.5 in each band.

If you do not have the required IELTS or equivalent for direct entry on to your degree programme, our Pre-sessional English and International Foundation courses can help you to achieve this level.

For more details on the University of Hertfordshire's entry requirements, please visit our Undergraduate Entry Requirements page.

Find out more about International Entry Requirements.

The University of Hertfordshire is committed to welcoming students with a wide range of qualifications and levels of experience. The entry requirements listed on the course pages provide a guide to the minimum level of qualifications needed to study each course. However, we have a flexible approach to admissions and each application will be considered on an individual basis.

Sign up for alerts

Get access to personalised content, tailored towards your interests:

Information on your favourite courses
Tips to help you through the application process
Blogs, vlogs and advice from current students
Why choose this course?
You'll be supported in your studies and preparing for your future
We are ranked 14th for Economics in the UK
98% of students are satisfied with the quality of the course -NSS 2019
The economics course at Hertfordshire has been ranked as the 14th best in the UK (Guardian League Table 2020).
Broaden your understanding of the role economics plays in shaping policy in companies, institutions, and governments.
Gain the required skills and knowledge that are geared towards the demands of today's economic environment, allowing you to thrive in your future career.
Access to first-class teaching facilities and resources, which have been designed to help you with your studies.
Hertfordshire was ranked as the top university where economics students were challenged to achieve their best work in the 2021 National Student Survey (NSS)
You will be taught by a skilled and supportive group of academics and professionals, who bring together years of extensive knowledge and experience from different industries and academic institutions. They will challenge you, develop you and equip you with the necessary knowledge and skills required to thrive in today's economic landscape.
Careers and employability 
85% of Hertfordshire economics graduates are in employment or further study 15 months after graduating (Graduate Outcomes Survey 2018-19) and the average salary of our economics students 15 months after graduation is £25,000 (Graduate Outcomes Survey 2017-2018).
Many of our graduates have found work in the public sector and private sector, in roles such as Financial Consultant, Business Development Manager, Finance Graduate Trainee, Junior Financial Analyst, Stockbroker and Wealth Adviser.
Our graduates have also gone on to work for reputable employers such as HMRC, Citibank, Royal Bank of Scotland, Santander, Hilton Worldwide and Engie Futures.
Our aim is not only to teach you the principles of economic theory but how to use those theories in practical business environments. This is the reason why so many of our students thrive in industry after graduation.
What's the course about?
Indicative course structure
Economics drives business, informs policy, and affects everyone's lives. With its applied business focus, this course emphasises the economic analysis of key business functions and the industrial structure of market economies and the global environment. It will give you a detailed understanding of the principles of economics and teach you how to apply these principles to support decision-making and apply a variety of approaches to solve economic problems. As well as developing an understanding of the nature of pricing, investment, employment, and many other decisions businesses have to take, you'll have the option to study modules in marketing, accounting, finance, and human resource management. The course will also have modules specifically focused on your employability and developing and enhancing the transferable skills necessary to thrive in your future career.
The opportunity to study abroad or spend a year in industry will give you valuable experience and enhance your career prospects.
In the first year, all students study introductory modules on microeconomics and macroeconomics and are equipped with fundamental quantitative skills. The Intro to Microeconomics module is concerned with the behaviour of individual firms, markets, and consumers and their economic activity. The Intro to Macroeconomics module looks at the economy as a whole and focuses on economic factors such as interest rates and national productivity. Our students must have a general understanding of both of these economic concepts as they will be beneficial in making and understanding practical business decisions in their future careers.
In the second year, all student progress to intermediate microeconomics and macroeconomics. Economics students develop their quantitative skills by studying techniques of economic analysis and econometrics, while Business Economics students enhance their appreciation of economics in relation to business. Students will learn about consumers and firms and how their decisions making affect the markets in which they engage and ultimately the success of the economy. This vital relationship will be explored for various types of market structures. During this year, students will also develop and enhance employability and research skills that will equip them for future employment.
In the final year, Business Economics students study managerial economics and strategic thinking in business, while Economics students study advanced microeconomics and macroeconomics with an emphasis on policymaking. Students of both pathways can choose from a variety of optional modules, including Industry Practise for Economic Professionals. In this module, students will assess, develop and evaluate their employability skills through work-based learning. Through their work students will have the opportunity to apply and critically evaluate academic theories and current business school research in practical business environments.
Your main campus is de Havilland 
You'll share this campus with students from business, law, sport, education, and humanities subjects. The student housing is close to our Sports Village which includes a gym, swimming pool and climbing wall. You can get breakfast, lunch, or dinner in our on-campus restaurant or bar (in the newly built Enterprise Hub) on days you don't feel like cooking. You can also use the common room to play pool, video games or just to hang out with friends.  Our Libraries are open 24/7, which means you can study whenever suits you best. Want to pop over to the other campus? You can take the free shuttle bus or walk there in just 15 minutes.  
What will I study?
You will be studying four 15 credit modules in each semester (this may vary between double modules) and your contact time varies between modules, but usually you will have two sessions per week for each module, a one-hour lecture following by a one-hour seminar/tutorial. Typically, a new topic or theory will be introduced in each lecture and will be followed up with class discussion and feedback in the subsequent seminar. In addition, as part of your study time, you will be collaborating with your peers on tasks and group assignments. Module leaders also offer weekly drop in and feedback sessions, usually 2 x 1 hours per module as well as revision sessions.
The University's 'online learning environment' means you can access all your course resources, literature and timetables from anywhere in the world.
Usually, assessment is split between coursework and examinations. The style of coursework can vary from presentations to business reports, essays depending on the taught topics.
During his time (BA (Hons) Economics, graduate) in the Engineering team, he has proven to be a good communicator, analyst and preformed all tasks set to him at a high standard. His economics background provided very useful skills for tackling the benchmarking task. This involved critical data analysis over large sums of data with the intention of creating a working benchmarking template for the Engineering team to use in 2020. He accomplished this task by providing an excellent team presentation and final documentation.
Check out our student blogs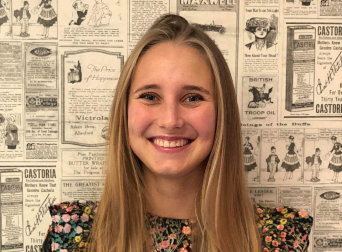 Alumni Stories
Elizaveta Zaskalko
Meet Elizaveta Zaskalko who has explored the tourism industry and shared her passion for travel. She currently works at Expedia Inc as Associate Market Manager.
Read more stories
Find out more about this course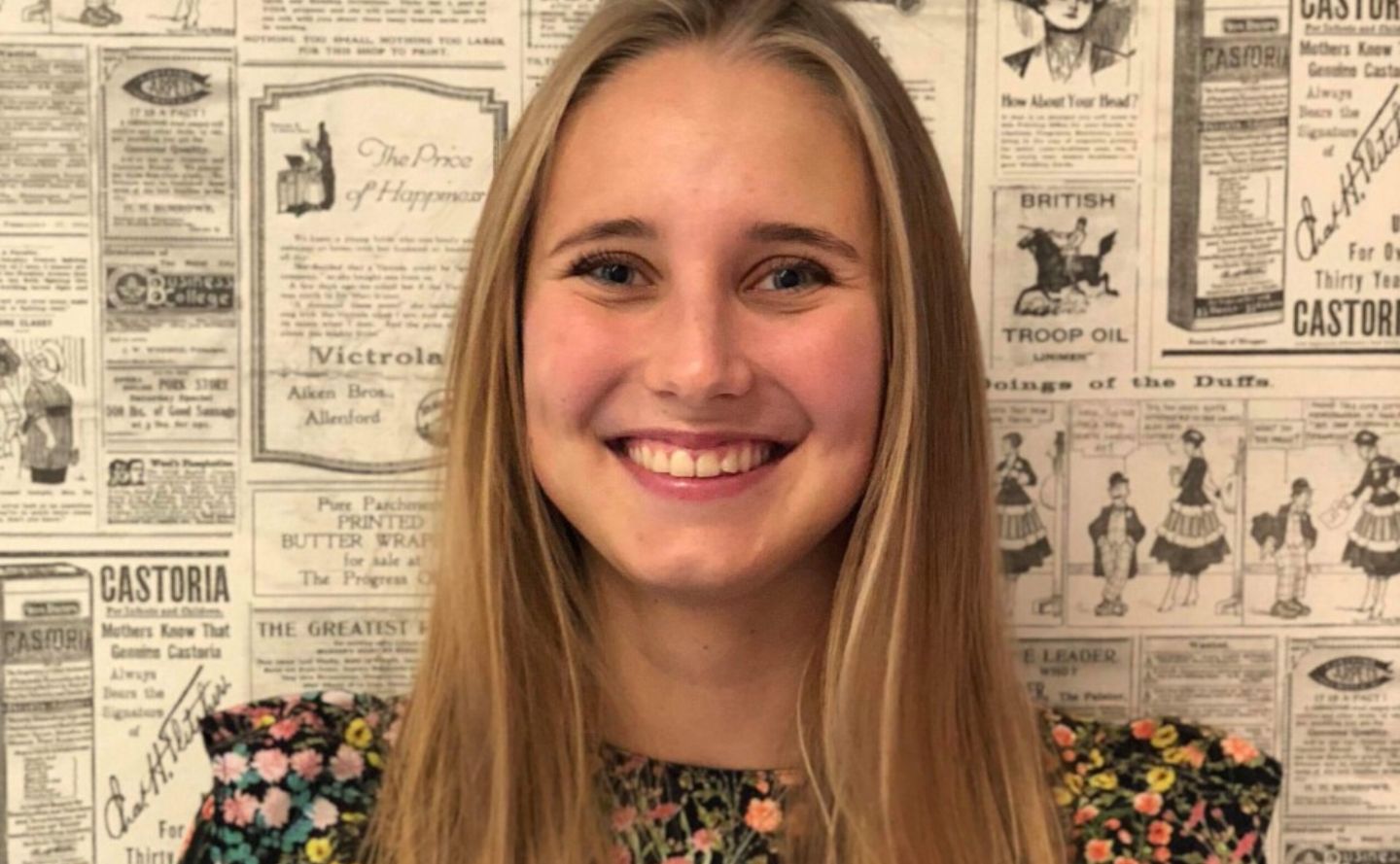 A passion for travel
Elizaveta always had a passion for tourism and knew her career would be within the industry. She currently works at Expedia Inc as Associate Market Manager in the Join Expedia Team (JET) and is responsible for the acquisition of new hotels in Kent.
She started at Expedia straight after graduating from the University in 2016, in the role of Market Associate in the Account Management team. After a year in post she decided to step out of her comfort zone and apply for a promotion in the expanding JET team.
Studying at the University gave her a vast knowledge of the tourism industry which she previously lacked and prepared her for entering the sector. Tourism is a diverse and global industry with many career opportunities for new graduates.
She says, 'When I started my studies, I knew that I wanted to work in the tourism industry but had no idea which part of it. As I progressed, I learned about so many different branches of the industry and it really helped me to narrow it down to the one I actually really enjoyed.'
Strong employment links
'The best thing about my course is that it prepared us for the working world. The programme had a huge focus on employability, which I think was incredibly useful. Coming out of university I knew where I wanted to go, what I wanted to do and how to achieve it.'
The employment focus and links to industry embedded into Elizaveta's degree are what persuaded her to study at Herts. Our courses are designed to give students great opportunities, prepare them for professional life and provide them with direct access to their chosen profession through expert teaching and tangible industry connections.
Elizaveta says, 'An important factor for me choosing to study at the University was being able to do an industry placement year, as it's very hard to get a job without work experience nowadays. My placement year was very challenging but it was one of the most useful experiences I have had so far.'
The best thing about my course is that it prepared us for the working world. The programme had a huge focus on employability, which I think was incredibly useful. Coming out of university I knew where I wanted to go, what I wanted to do and how to achieve it.
What's next for my career?

An economist provides specialist advice based on economic theory and knowledge. They study data and statistics and carry out in-depth research, which enables them to be able to forecast future trends and make recommendations. Economists are employed in a variety of roles in both the public and private sectors, and they are highly sought after. Typical jobs relating to Economics include Financial Risk Analyst, Actuary or Statistician. Other options that use relevant skills such as analytical and problem-solving would be in sectors such as business intelligence, market research, retail merchandising and social research.

Our graduates have started their careers in roles such as emerging market analyst, fund manager's assistant, management trainee, merchandise associate, pensions administrator, purchase ledger accountant, quality assurance analyst, settlements clerk, trainee accountant and trainee stockbroker. Recent destinations include Citibank, Friends Provident, HSBC, Royal Bank of Scotland, Tesco and Vauxhall.

View our Alumni profiles

Key staff

Mr Aarti Rughoo
Deputy Programme Leader
Find out more about Mr Aarti Rughoo

Dr Frank Currie
Subject Group Leader – Economics & Business Economics


Mr Jon Easter
Head of Department - Accounting, Finance and Economics


Dr Tassos Patokos
Programme Leader – Economics & Business Economics


Further information - includes assessment method

| Course fact sheets | |
| --- | --- |
| BA (Hons) Business Economics | Download |
| BA (Hons) Business Economics | Download |
| Business Economics with a European Language | Download |

| Programme specifications | |
| --- | --- |
| BA Hons Business Economics Pathways | Download |
| BA Hons Business Economics Pathways | Download |

Additional information

Sandwich placement or study abroad year

Optional

Applications open to international and EU students

Yes

Course length

Full Time, 3 Years
Part Time, 5 Years
Sandwich, 4 Years

Location

University of Hertfordshire, Hatfield

How to apply?

Fees and funding

Fees 2022

UK Students

Full time

£9250 for the 2022/2023 academic year

Part time

£1155 per 15 credits for the 2022/2023 academic year

EU Students

Full time

£14000 for the 2022/2023 academic year

Part time

£1750 per 15 credits for the 2022/2023 academic year

International Students

Full time

£14000 for the 2022/2023 academic year

Part time

£1750 per 15 credits for the 2022/2023 academic year

*Tuition fees are charged annually. The fees quoted above are for the specified year(s) only. Fees may be higher in future years, for both new and continuing students. Please see the University's Fees and Finance Policy (and in particular the section headed "When tuition fees change"), for further information about when and by how much the University may increase its fees for future years.

View detailed information about tuition fees

Read more about additional fees in the course fact sheet

Other financial support

Find out more about other financial support available to UK and EU students

Living costs / accommodation

The University of Hertfordshire offers a great choice of student accommodation, on campus or nearby in the local area, to suit every student budget.