BEng (Hons) Civil Engineering
Entry requirements

| UCAS points | A Level | BTEC | IB requirement |
| --- | --- | --- | --- |
| 112-120 | BBC-BBB - from three A levels only to include A Level Maths at minimum of grade C . Other A levels may come from a selection of either engineering or technology, science, design, computing or business related subjects. General studies/critical thinking not accepted | DMM-DDM - Extended diploma in engineering (DMM) to include Distinction in further maths | 112-120 points from three HL subjects at grade 5 or above to include HL Maths and either engineering, technology or environmental subjects |

Additional requirements

GCSE: Grade 4/C in English Language and Mathematics.

All students from non-majority English speaking countries require proof of English language proficiency, equivalent to an overall IELTS score of 6.0 with a minimum of 5.5 in each band.

If you do not have the required IELTS or equivalent for direct entry on to your degree programme, our Pre-sessional English and International Foundation courses can help you to achieve this level.

For more details on the University of Hertfordshire's entry requirements, please visit our Undergraduate Entry Requirements page.

Find out more about International Entry Requirements.

| UCAS points | A Level | BTEC | Access Course Tariff | IB requirement |
| --- | --- | --- | --- | --- |
| 112-120 | BBC-BBB - from three A levels only to include A Level Maths at minimum of grade C . Other A levels may come from a selection of either engineering or technology, science, design, computing or business related subjects. General studies/critical thinking not accepted | DMM-DDM - Extended diploma in engineering (DMM) to include distinction in further maths | Not accepted | 112-120 points from three HL subjects at grade 5 or above to include HL Maths and either engineering, technology or environmental subjects |

Additional requirements

GCSE: Grade 4/C in English Language and Mathematics.

All students from non-majority English speaking countries require proof of English language proficiency, equivalent to an overall IELTS score of 6.0 with a minimum of 5.5 in each band.

If you do not have the required IELTS or equivalent for direct entry on to your degree programme, our Pre-sessional English and International Foundation courses can help you to achieve this level.

For more details on the University of Hertfordshire's entry requirements, please visit our Undergraduate Entry Requirements page.

Find out more about International Entry Requirements.

Professional accreditations

BEng (Hons) Accredited CEng (Partial)This degree is accredited by the Joint Board of Moderators (JBM) comprising the Institution of Civil Engineers, Institution of Structural Engineers, Institute of Highway Engineers, and the Chartered Institution of Highways and Transportation on behalf of the Engineering Council as:

Fully satisfying the educational base for an Incorporated Engineer (IEng).
Partially satisfying the educational base for a Chartered Engineer (CEng).

A programme of accredited Further Learning will be required to complete the educational base for CEng.

Sign up for Clearing support package

Exclusive content to help you through Clearing

Tips and info sent straight to your inbox
Clearing advice livestream
Subject campus tour
1-on-1 call with advisor
Downloadable university starter kit
Opportunity to have your first year society membership fee paid upon enrolment
Why choose this course?
Study at one of the largest engineering schools in the UK
2nd in the East of England (after Cambridge) for Civil Engineering (2023 Complete University Guide)
The School has over 50 years' experience of teaching engineering and has established an excellent international reputation
Students from the Department of Engineering have previously completed work placement years at companies including: BMW (UK) Manufacturing Ltd, Bosch Thermotechnology, and Microsoft
Recent Engineering graduates have gone on to work at organisations including: Dyson, Ministry of Defence and JCB
What's the course about?
From the world's tallest buildings and most spectacular bridges, to airports, highways, hospitals, rail networks and flood defences, civil engineers provide the critical infrastructure that makes our world work. You will learn to apply the principles of structural engineering, geotechnical engineering, hydraulics and hydrology, environmental engineering, materials, surveying and construction. You will also discover the latest techniques and developments, such as low- carbon materials and sustainability. To become professionally recognised as a Chartered Engineer, graduates from the programme will be required to complete approved CEng Further Learning.
Your main campus is College Lane  
This is where the creative arts, science and health-related subjects are based. This means you'll share the campus with future nurses, scientists, artists and more. You can use the common rooms to relax with friends, work out in the 24-hour gym or have a drink in our on-campus pub or cafes. We also have restaurants for you to eat in or grab something on the go. Our Learning Resources Centres are open 24/7, which means you can study whenever suits you best. Want to pop over to the other campus? You can take the free shuttle bus or walk there in just 15 minutes.  
New School of Physics, Engineering and Computer Science building opening in 2024
Learn in our brand-new building, where you'll experience a range of experiential learning zones. You will have access to modelling, simulation and research labs, our Merlin Flight Simulator and automotive workshop (complete with electric vehicle facility), wind tunnel, welding bay and controls testing suite.
You will also benefit from a Success and Skills Support Unit, which is aimed at helping you build your employability and academic skills. Plus, have access to industry mentors who will provide you with pastoral support, vocational guidance, and career progression opportunities.
The new building will also provide space to collaborate, with plenty of workshops, social and meeting spaces available. Even better, the building has been designed with the University's net zero carbon target in mind, and forms part of our plan to replace or upgrade older sites that are energy inefficient.
What will I study?
The School has a reputation for innovation in teaching and learning, where nearly all modules are delivered through a combination of traditional face-to-face teaching and backup tutorial's using the University's StudyNet web based facility. StudyNet allows students to access electronic teaching and learning resources, and conduct electronic discussion's with staff and other students. A heavy emphasis is placed on theory and practice, and the School has a policy of using industrial standard software wherever possible. You will also work with other students on an industry proposed design project.
Check out our student blogs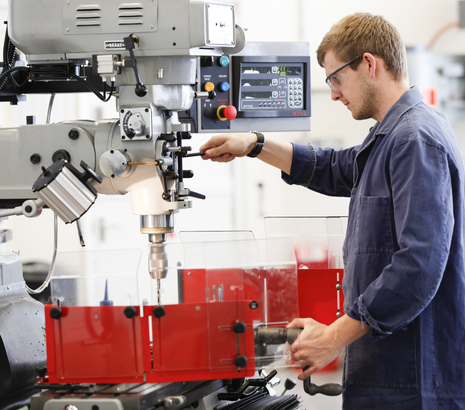 Student Blogs
Gyan - Week at a glance
My week at a glance
I am currently in the third year of my civil engineering degree and this academic year has been significantly different compared to the previous two years. The course has been divided into six modules across two semesters. Individual major project and group design project each worth 30 credits run throughout both semesters while two added modules each worth 15 credits are covered in semester A and semester B.
My week starts with a group meeting with the client as part of the group design project assessment on Monday mornings at 09:00. So, I usually wake up at around 08:00 in the morning. All my lectures and classes are held in the College Lane campus and are only a few minutes walk from my flat as I live in accommodation halls. Most of my lectures and classes start in the morning although there are some slight changes to the timetable each week. On the days when I do not have lectures or classes in the morning, I go to the Learning Resource Centre (LRC) to do some work as I find myself more productive working in the library.
The lectures are two hours long, and the tutorials and practical sessions are usually about an hour long. Before attending the lectures, I go through the lecture slides whenever possible. I have found this to be especially useful in helping me to get a better understanding of the topic. Additionally, there are various activities in which I actively take part such as presentations, group discussions, quizzes, and mock tests. Every now and then, there are talks and seminars on relevant topics from experts and industry professionals and I try my best to attend these when possible.
As there are fewer lectures and classes this year, I am usually free during 12:00 to 14:00. During this time, I return to my flat to have lunch. Occasionally, I head over to the canteen in the Forum whenever I am feeling too lazy to prepare my lunch. If there are no lectures or classes in the afternoon, I usually spend my time in the library doing an independent study or working with my friends for the group project. We usually do this by booking a group study room in the library where we sit down as a group and work together and prepare for the next client meeting.
After a long day, I usually wind down in the evening. I prepare my dinner at around 19:00 and relax for a few hours before going to bed unless I have some urgent work such as upcoming deadlines for assignments.
Since there are no lectures for individual major project and group design project modules, they require a lot of independent study/research. I give a specific day of the week for focusing solely on my individual project. Each week, I spend some time planning for the week ahead to tackle the overwhelming workload. Depending on my weekly timetable and assignment deadlines, I set out a plan. This helps me to track and check the progress for each assignment as well as make necessary adjustments. I believe proper planning and good time management is the key as completing the assignments can be quite challenging.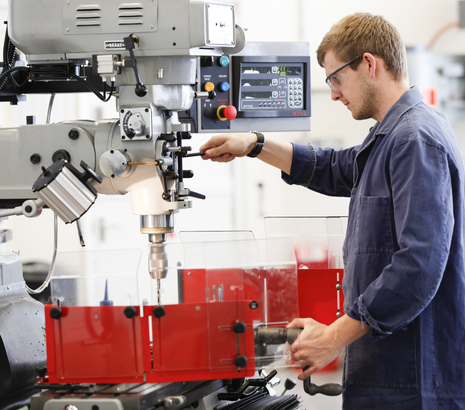 Student Blogs
Gyan - Why I love Engineering
Why I love Civil Engineering
Hi, my name is Gyan and I am currently in the third year of my civil engineering degree. Here are some of the things that I love about my course.
First, I love the course itself. Studying civil engineering involves more than just sitting in a lecture room for hours and hours. There are lots of practical sessions and hands-on work. Although lectures are crucial to the understanding of the topic, the practicals and various other activities make it more engaging and I always prefer learning this way as I can put the knowledge into practice.
Studying civil engineering involves a lot of fieldwork and there are many opportunities for site visits which help to broaden my understanding as some of the challenges involved with fieldwork cannot be fully understood through lectures. I also love the fact that I get to travel to various places as part of my course and learn new things. For instance, as part of surveying modules, I had the opportunity to carry out fieldwork in Bayfordbury and Yorkshire.
The course is tailored in a way that it prepares us as future civil engineers. There are certain assessments which involve working with other students as part of a group. It helps us to understand the importance of proper planning and team coordination. In addition to this, there are several activities in which I actively take part such as presentations, group discussion and quizzes. These are designed to simulate real-life situations in the industry, and I find them extremely helpful.
All the lecturers and teaching staff are very friendly and helpful. They make the lectures interesting and engaging by using a variety of tools and teaching methods. Most of them have an industrial background and they adopt a practical approach to teaching/learning which is helpful for me. They are also easy to approach and welcome any questions. Although they do have preferred drop-in hours, most of them have an open-door policy and are always happy to help. Assignments can be quite challenging, and some can take a long time to complete but the teaching staff are always happy to supply guidance and support. I like the fact that some of these assignments are tailored to reflect real-life problems and sometimes require thinking out of the box. Constructive feedback is supplied for all assignments within four weeks and most of the time, it is much quicker. This feedback provides me with valuable information on how to get better and how to overcome my shortcomings in the future.
Additionally, there are various events such as relevant talks and seminars which supply insight to the industry. Careers and employment team also supply excellent advice and support. Overall, Herts is a great place to study civil engineering and I am enjoying my course here as it provides a wonderful opportunity to shape the world around us and be a part of the future.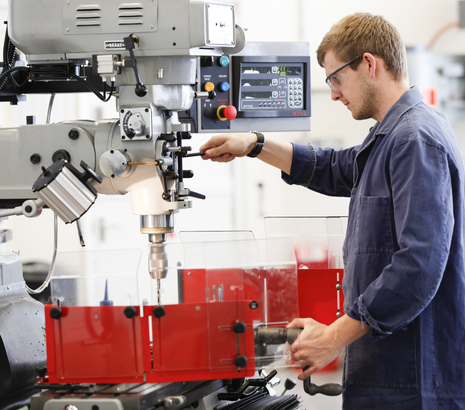 Student Blogs
Gyan - Why I chose Herts
Why I chose Herts
Hi, my name is Gyan and I am currently studying Civil Engineering at the University of Hertfordshire. I am in my third year and the last three years have been a wonderful experience.
Before joining the university, I attended one of the applicant days and that was when I decided this was the place for me. It was hosted by the Dean of the school and a few other members of the staff. I was incredibly happy to learn that the Dean himself was also a civil engineer. They were all very enthusiastic and friendly. I was at once captivated when I got a tour of the campus facilities. I really enjoyed the programme on that day.
The location was perfect for me too. I wanted to live away from my family home in west London and be more independent. It was far away enough for me to move out, but at the same time not too far away as I could always go back home during the weekends whenever I wanted to. I was also given a tour of the accommodation halls and I loved how well kept all the rooms and buildings were. It seemed like a safe and friendly place and I am glad that I was not wrong. Moreover, I liked the neighbourhood and the surrounding areas. There were lots of open space and it felt like a place where I could relax, learn, and grow as an individual.
I was also impressed by the other facilities. The Learning Resources Centre with designated silent study areas and group study rooms was a place where I could picture myself using for when I would be studying and doing my assignments. In addition to that, there are excellent sporting facilities in the Hertfordshire Sports Village and a 24-hour gym at the Oval.
With over 25,000 students from all over the world, Herts has a diverse population and I'm glad that I picked Herts because it is a wonderful place to learn, live and be more.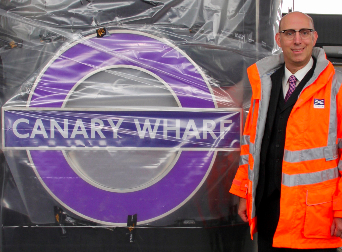 Alumni Stories
Simon Bennett
Meet Simon Bennett who utilised his course and industrial placement on the original Crossrail project to work his way up the ladder. He is currently Head of Learning Legacy at Crossrail.
Read more stories
Find out more about this course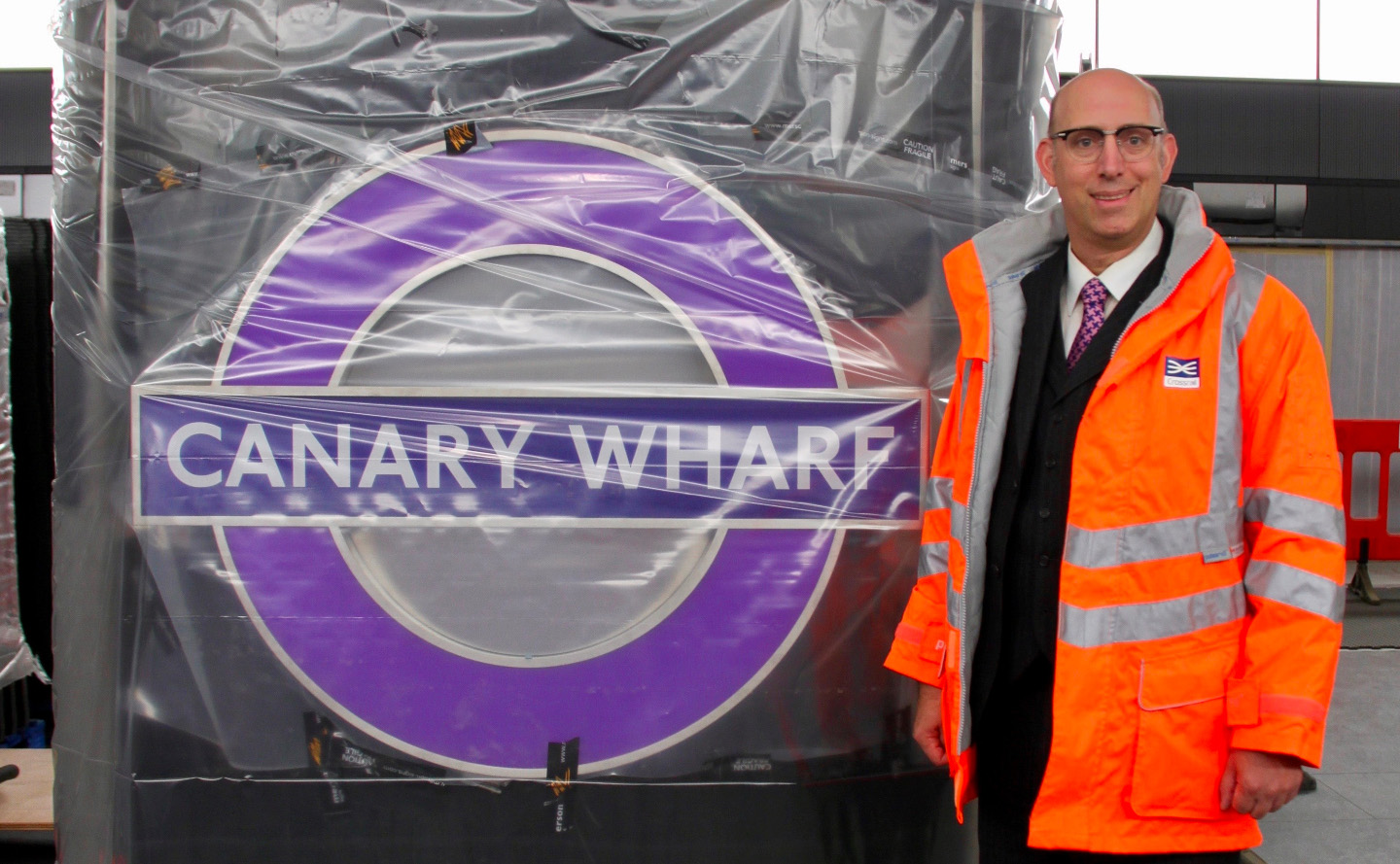 University life and experience
After initially choosing the University of Hertfordshire for its proximity to his hometown in Essex and reputation of the course, Simon took full advantage of all of the opportunities his degree had to offer, including a placement year.
Simon stresses the important and influential role his placement year at Crossrail - where he now works - had on his career. He says, 'In that year I learnt so much about how projects are taken from an idea to feasibility studies and into the authorisation process that my career path turned towards transport planning and stakeholder communication.'
If given the opportunity, he believes all students should undertake an industrial placement year to gain valuable work experience and direction before graduating. He advises, 'As early as you can in your second year, research and approach companies who might be willing to give you a placement, and maybe sponsor you beyond that.'
Outside of his studies, Simon played an active role in the Drama Society where he acted, directed and wrote production. He says 'Producing shows with UH Drama Society taught he as much that was of valuable for the future as my course did. When I look back, I find it hard to believe we did all that at such a young age.'
Future aspirations
After delivering the Crossrail programme for the past 19 years and taking the programme from the early development stages through to the authorisation and delivery of the scheme, Simon would like to start again with another major infrastructure programme. He hopes that this will take him overseas so he can share his knowledge and expertise further afield.
View our Alumni profiles

Key staff

Gabriel Barros dos Santos (Senior Lecturer in Structural Engineering)
Gabriel has over 10 years' experience in design and research in structural engineering.


John Roberts (Visiting Professor)
John Roberts brings 35 years' experience of delivering multi-disciplinary infrastructure, as a designer with Arup and Atkins and as a contractor with Laing O'Rourke and McGee. As VP, he will teach skills in zero-carbon and digital workflows.


Further information - includes assessment method

| Course fact sheets | |
| --- | --- |
| BEng (Hons) Civil Engineering | Download |
| BEng (Hons) Civil Engineering | Download |

| Programme specifications | |
| --- | --- |
| BEng (Hons) Civil Engineering | Download |
| BEng (Hons) Civil Engineering | Download |

Additional information

Sandwich placement or study abroad year

Optional

Applications open to international and EU students

Yes

Course length

Full Time, 3 Years
Part Time, 6 Years
Sandwich, 4 Years

Location

University of Hertfordshire, Hatfield

How to apply?

Fees and funding

Fees 2023

UK Students

Full time

£9250 for the 2023/2024 academic year

Part time

£1155 per 15 credits for the 2023/2024 academic year

EU Students

Full time

£14750 for the 2023/2024 academic year

Part time

£1845 per 15 credits for the 2023/2024 academic year

International Students

Full time

£14750 for the 2023/2024 academic year

Part time

£1845 per 15 credits for the 2023/2024 academic year

*Tuition fees are charged annually. The fees quoted above are for the specified year(s) only. Fees may be higher in future years, for both new and continuing students. Please see the University's Fees and Finance Policy (and in particular the section headed "When tuition fees change"), for further information about when and by how much the University may increase its fees for future years.

View detailed information about tuition fees

Read more about additional fees in the course fact sheet

Other financial support

Find out more about other financial support available to UK and EU students

Living costs / accommodation

The University of Hertfordshire offers a great choice of student accommodation, on campus or nearby in the local area, to suit every student budget.