‹
Apply through Clearing
If you've got your results you can beat the rush and make your application now.
BA (Hons) Politics & International Relations and Journalism
Due to the ongoing Coronavirus pandemic, examinations may be replaced by an alternative form of assessment during the academic year 2020/2021. Please refer to the Programme Specification on these pages for further details.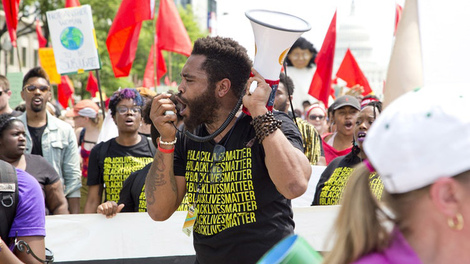 Explore the latest issues in national and international politics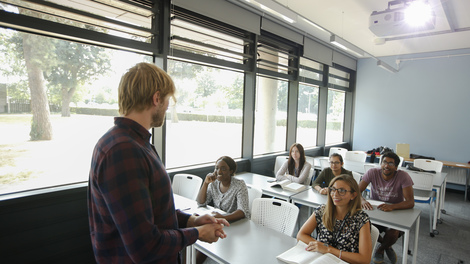 Enjoy small class sizes and personal support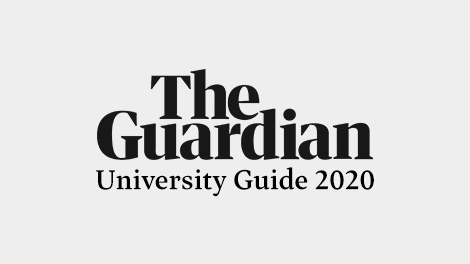 Ranked in top 20 in the UK for Journalism, Publishing and PR
This course includes the sandwich year options of:
*No fees are charged for this year
Key information

UCAS code

L2P5

Institution code

H36

School of study

School of Humanities

Course length

Full Time, 3 Years
Sandwich, 6 Years
Sandwich, 4 Years

Location

University of Hertfordshire, Hatfield

Entry requirements

| UCAS points | A Level | BTEC | IB requirement |
| --- | --- | --- | --- |
| 104 | BCC | DMM | 104 points |

Additional requirements

GCSE: Grade 4/C in English and 4/D Mathematics

Access Course Tariff: An overall merit profile in 45 credits at Level 3.

All students from non-majority English speaking countries require proof of English language proficiency, equivalent to an overall IELTS score of 6.5 with a minimum of 5.5 in each band.

If you do not have the required IELTS or equivalent for direct entry on to your degree programme, our Pre-sessional English and International Foundation courses can help you to achieve this level.

For more details on the University of Hertfordshire's entry requirements, please visit our Undergraduate Entry Requirements page.

Find out more about International Entry Requirements.

The University of Hertfordshire is committed to welcoming students with a wide range of qualifications and levels of experience. The entry requirements listed on the course pages provide a guide to the minimum level of qualifications needed to study each course. However, we have a flexible approach to admissions and each application will be considered on an individual basis.

Sign up for alerts
Why choose this course?
We give you:
A flexible programme of study across two complementary disciplines that allows you to concentrate on areas you find especially interesting
Exceptional teaching by academics conducting world-leading research
Innovative courses that enable you to understand the rewarding connection between these two disciplines
Transferable skills built through work placements, internships and extra-curricular activities
The chance to study for a year at one of our many partner institutions across the world
What's the course about?
Our BA Politics & International Relations and Journalism degree gives you the opportunity to study current challenges in national and international politics while developing a range of journalistic skills that will help you understand how key events are communicated in our so-called 'post-truth' era of fake news and alternative facts.
This degree focuses particularly on the interactions between media distribution and political governance while also giving students the opportunity to study both subjects in their breadth and diversity. We will ensure that your studies enhance knowledge, understanding and academic confidence and deliver strong transferrable and professional skills for a career, not limited to, but particularly in media, publishing and public relations.
During your studies you will explore topical practical and theoretical questions. You might explore issues which arise as a result of increasing political focus on different dimensions of security and its governance, for example in the modules 'Security & Governance', 'Terrorism and Security' or 'The State in the 21st Century'. Journalism modules complement this by giving you the opportunity to consider how changing political conditions impact in areas of media production from news to features and online journalism. A module entitled 'Journalism, Law and Ethics' explores why we need an understanding of the regulatory framework to work as a journalist.
You will be taught by experts who work at the cutting edge of their research disciplines. Our journalism team are highly experienced practitioners who will help you develop the skills to produce work in different styles and for diverse markets.
Your learning experience will include subject-specific methods such as producing news items and features for a target readership and a variety of transferrable skills built through both subject areas, such as, structured argumentation and strong oral and written
communication.
You will be able to undertake a placement or study abroad year to gain professional experience or increase global awareness to build skills relevant to your studies in Politics and International Relations or Journalism.
What will I study?
Our politics and journalism students benefit from being part of a diverse and active academic community. Our interactive seminars and workshops help you find your feet in the academic environment, and establish ways of working confidently, creatively and collaboratively. We see our students as fellow researchers, and we place a great deal of importance on sharing and developing skills.
You will have the opportunity to get involved in activities that will complement your studies. Not only do these enhance your experience, they also make for a more impressive CV. We offer extra-curricular modules in debating and model United Nations, while our journalism students gain practical skills through work placements and writing for the University's newspaper, TV or digital channels. You'll be able to network with invited speakers and take short industry summer courses.
Level 4

Level 5

Study abroad

Taking a year's study abroad at one of our many partner universities is an excellent opportunity to broaden your understanding of the world. Living in another country opens up fresh perspectives and helps create global citizens, for example studying in America will give you first-hand experience of a Trump and Republican government. Wherever you choose to study, immersing yourself in a host country enhances your learning, giving you a greater appreciation of other cultures and societies, and a deeper understanding of their everyday lives.
Check out our student blogs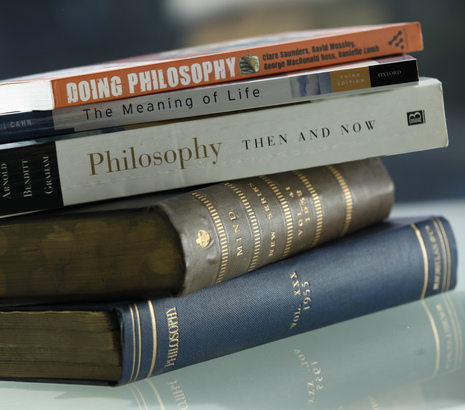 Student Blogs
Kailan - Week at a glance
Weekly schedule blog post
At the beginning of my week, I make a to-do list of all the things that I need to do on top of my studies. After that, I begin with an hour each day at the state-of-the-art gym and swimming pool on the de Havilland campus where my classes are. I then get showered; have breakfast, pack my bag, and walk to my classes. I'm a visual learner, so I focus on just listening to the lecturer, and engaging with the content as much as possible; especially if I am in a seminar. I re-watch the lectures and seminars on Canvas (our online learning portal), as I learn best from visual/audio resources.
I love that at the University, you get the choice to study in a way that suits you. There is absolutely no pressure in sticking to certain means, and you can (to a reasonable degree), build a studying pattern that suits you. I usually have between eight and 13 hours of classes a week (depending on the semester), and I study Politics, International Relations, and Philosophy.
For me, the lectures and seminars are my best resource; and the information and concepts usually make complete sense to me. I struggle to read for long periods of time, so thanks to the academic English resources available for students; I was able to learn ways to read in a way that suits my style of learning. This allowed me to look into the recommended reading, and explore the extra resources given to me; while not overloading myself with information that Is ultimately unimportant (relatively speaking).
In my course (which is a joint honours), coursework makes up around 40-50% of the classification in the first year. Exams obviously make up the rest. What I was surprised to find out upon enrolling, is that once you get into a rhythm with coursework, and make template documents (which include things like an empty bibliography and a title), they are relatively straight forward. I feel that the overwhelming feeling that comes from coursework and exams, comes when you don't feel like you have access to the resources that teach you how to write assignments efficiently - the University makes these resources available to you; you just have to reach out for them. If you have a professional and academically beautiful document; you will be more inclined to write in a similarly professional way.
Fundamentally, though, assignments and exams are super easy and fun, as long as you're prepared (in my case having a template document, and understanding how to reference was the key), as-well-as interested in the topic that you're studying. If you love the topic and know how to build an essay; you'll blast through your assignments!
Going back to my typical week… There are lots to do on both campuses; especially in the first semester; with freshers fairs and endless other things going on too. Wednesday's and Friday's I usually go out to the Forum (the club on campus) with my flatmates. As long as you study hard, and understand the content in your own way; you will be able to afford to go out as much as you want!
The bottom line is: Work hard and play hard; prepare in advance for your assignments, and that way they'll be super easy, and study a subject that you are passionate about!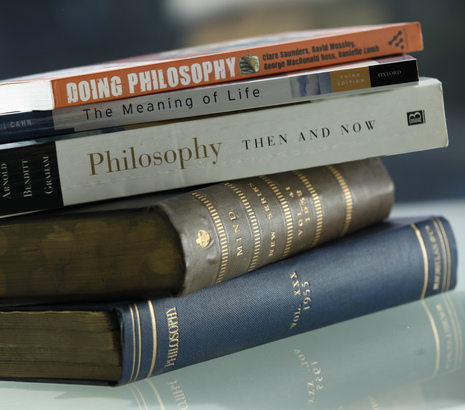 Student Blogs
Kailan - Things you should know
Things you need to know before studying PiR at UH
Before you choose the study at the University of Hertfordshire, you need to ask yourself a few questions. What do you want out of University? If the answer is more than a degree, then Herts is the place for you. If you want to make international friends and expand your network, Herts is the place for you. If you want to have access to State of the art resources and world-class staff, then the University of Hertfordshire is for you.
So you've checked all of the boxes, and you're considering Herts. That's great! You're planning to study Politics and International Relations; that's great! What should you know before making your decision? Let me tell you…
The staff are amazing and go a million steps past what is required of them to help your experience and understanding of the content. HOWEVER, they can only do that if you reach out and discuss your issue or query with them. They're extremely attentive, but the UH staff are not trained in telepathy, unfortunately (maybe in another decade or so).
You can, and should, make a study plan that suits you. The school (in my personal opinion), trains you to study in a very specific and rigid way. If that works for you; then great; proceed as you are. If you struggle to learn from the 'traditional means', and hate the idea of reading every word in a 15-page article in order to find one piece of information to support your argument; don't. The staff and the department can recognise that different students learn differently. That is why there are resources made available to you to find a system that allows University to be straight forward for you. Tip: Check out the Academic English hub on campus, and discuss this with them.
You have the option to study a language, as-well-as study abroad for free! Studying a language as an elective (an extra module) is free; and you have the choice from multiple languages, at multiples levels; even if you've never spoken a word before.
If you wish to study abroad; there are lots of resources available to you; you can find a placement abroad within Politics and IR, and the staff will help you learn how to apply; do well in interviews, and the study abroad office can give you more specific advice on planning your trip etc.
University is a place for ideas; if you have an idea that you think is against the norm; the staff will ALWAYS welcome it. There are no stupid questions; if you're thinking it, others probably will be too, and it will open up the discussion anyway!
Take advantage of any research opportunities presented to you by the department; they are announcing them because they really believe that it is a lucrative opportunity for students; don't assume that it's not for you - explore ALL opportunities.
Fundamentally though, have fun; University is not all about the degree; in many ways, the network that you build and the life that you develop during your time at UH is much more important than having a first on your transcript. The beauty of the system is that you can have both, as long as you reach out first!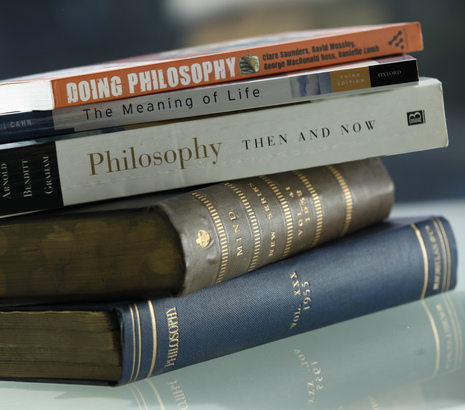 Student Blogs
Kailan - Why I love PIR
What I love most about my course
I love the department. The staff go a million steps past just teaching you the assigned content. They support your ideas and interests; your professional growth, and are constantly checking to ensure that each and every student understands in a thorough, academically holistic way; the concerned content. Each and every staff member in the department is a mentor and extremely patient and attentive to a student's pace.
You can approach professors about anything; from personal issues affecting your workflow (and asking for them to help you one to one to understand the content during their office hours) to asking them for advice concerning your professional aspirations (such as internships). I have contacted members of staff for references to internships and scholarship applications; of which they're more than happy to help out with.
The way that the department frames your University journey during induction is important; it started with one of the subjects heads explaining to us that this is beginning of our professional lives; and that in our course, we are not students who are hierarchically lectured to by teachers; we are colleagues, who are exploring the academic discipline that we mutually take interest in.
Starting the course by showing students that this is a professional journey, and NOT a commodity, really sets the tone for the course. I feel is allows students to feel more comfortable with reaching out for help; because asking for help is a logistical thing, rather than something to be embarrassed about.
When I say that the staff go the extra mile; I am not kidding. It's not just the outstanding attentiveness and resources put into your experience that they finetune, they also are mentors. I have asked for career advice concerning internships, and was offered mock interviews, and given advice on typical questions given in interviews within the Political field; of which the interviewer asked!
When I got accepted into a scholarship to delegate at the General Assembly, the staff members helped me out with resources on how to succeed in this venture. The staff members have offered me contacts for research and professional opportunities.
If you have any questions, or any interest, or anything you wish to clarify about anything at all; all you have to do is ask. IF you don't ask, you don't get. IF you do ask, you are met with mentorship and invaluable advice that will inevitably solve your issue, or help you to excel.
Further information - includes assessment method

| Course fact sheets | |
| --- | --- |
| BA (Hons) Politics and International Relations | Download |

| Programme specifications | |
| --- | --- |
| BA (Hons) Politics and International Relations | Download |
| BA (Hons) Journalism | Download |

| Additional information | |
| --- | --- |
| Sandwich placement or study abroad year | Optional |
| Applications open to international and EU students | Yes |

How to apply?

Fees and funding
Please note that some of the images and videos on our course pages may have been taken before social distancing rules in the UK came into force.