BA (Hons) English Literature with Japanese
Due to the ongoing Coronavirus pandemic, examinations may be replaced by an alternative form of assessment during the academic year 2020/2021. Please refer to the Programme Specification on these pages for further details.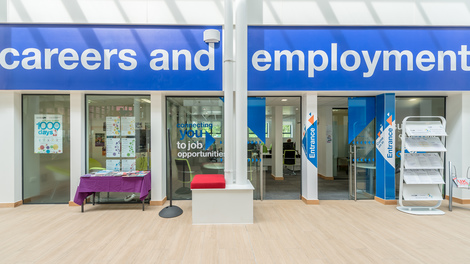 Combine passion for reading with first-rate skills for your career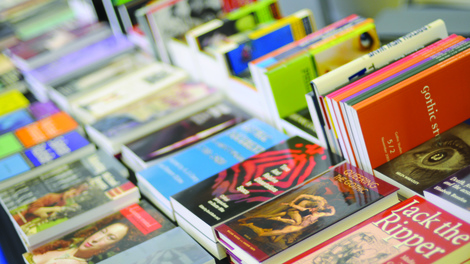 Specialise in the literature genre and period of your choice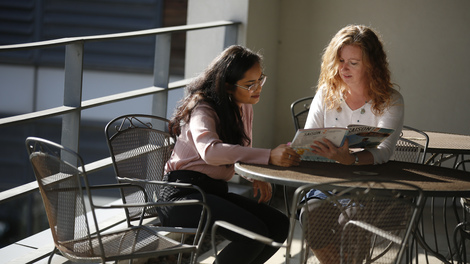 Improve your employability with a language
This course includes the options of:
*No fees are charged for this year
Key information

UCAS code

Q354

Institution code

H36

School of study

School of Humanities

Course length

Full Time, 3 Years
Sandwich, 4 Years

Location

University of Hertfordshire, Hatfield

Entry requirements

| UCAS points | A Level | BTEC | IB |
| --- | --- | --- | --- |
| 112-120 | BBC-BBB | DMM-DDM | 112-120 |

Additional requirements

GCSE: Grade 4/C in English Language and 4/D Mathematics

Access course tariff: An overall merit profile in 45 credits at Level 3.

All students from non-majority English speaking countries require proof of English language proficiency, equivalent to an overall IELTS score of 6.5 with a minimum of 5.5 in each band.

If you do not have the required IELTS or equivalent for direct entry on to your degree programme, our Pre-sessional English and International Foundation courses can help you to achieve this level.

For more details on the University of Hertfordshire's entry requirements, please visit our Undergraduate Entry Requirements page.

Find out more about International Entry Requirements.

The University of Hertfordshire is committed to welcoming students with a wide range of qualifications and levels of experience. The entry requirements listed on the course pages provide a guide to the minimum level of qualifications needed to study each course. However, we have a flexible approach to admissions and each application will be considered on an individual basis.

Sign up for alerts

Get access to personalised content, tailored towards your interests:

Information on your favourite courses
Tips to help you through the application process
Blogs, vlogs and advice from current students
Why choose this course?
We give you:
A fresh take on traditional writing and the opportunity to study contemporary works that speak directly to our everyday lives
An expert academic team to support you and build your confidence as you develop into a linguist and a literary scholar
A flexible programme of study, allowing you to concentrate on areas you find especially interesting and make connections between your subjects
Teaching rated excellent by 92.14% of our students in the 2018 National Student Survey
The prospect of boosting your employability by learning a language
Transferable skills such as using your own initiative, problem solving, communication and cultural awareness that employers value.
What's the course about?
We'll introduce you to writers who will open doors to contemporary worlds and cultures remote from your own, and also help you explore more familiar literature in ways that challenge your preconceptions. You'll study literature written in English by writers from all parts of the globe, whose voices are relevant and important in our modern world. To complement this, by learning a language you will gain access to new cultures and perspectives, acquiring a skill which is highly valued by employers looking for global citizens.
You'll be taught english literature by research-active academics who bring fresh thinking to our accessible, engaging courses. Our languages team are consistently rated by students as being outstanding teachers.
In your first year, you'll start to learn your chosen language at a level determined by your previous experience of that language, and you'll start to learn about aspects of the culture and lifestyle of the people of those countries in which that language is spoken. A core literature module will equip you to read and interpret both traditional and contemporary literary texts critically as a scholar of English literature. Alongside this you can choose to revisit Shakespeare and consider his cultural relevance today through fictional, cinematic and TV adaptations; or to deepen your understanding of Gothic writing by tracing its origins back to the Romantic era.
In your second year, whilst continuing to learn your chosen language, you'll focus on period-based literature from the Renaissance onwards and gain an understanding of literary history, from Elizabethan verse and drama, via Augustan poetry and the emergence of the novel in the 18th century, to the radical transformations of the Victorian age, and the emergence of modernity in the 20th century. You'll also have the opportunity to consider ways of reading that go beyond textual analysis or historical context, such as understanding literature through the political or ideological lens of Marxism, feminism and post-colonial theory.
In your final year, as well as having more advanced language skills, you'll have the chance to specialise in your final year, tailoring your degree to reflect your own interests. Themed options include children's literature, young adult fiction, Renaissance tragedy, 21st century American literature, European crime fiction, literary adaptations and the culture of print in the 18th century.
If you have a particular interest or independent research idea you can choose to work with a supervisor to write an extended dissertation. Previous dissertations have focused on subjects as diverse as anthropomorphism in Beatrix Potter's animal tales; Black British identity in young adult fiction and grime music; women in Shakespearean tragedy; and slavery and the frontier in early American gothic short stories.
Level 4

Level 5

Level 6

Study abroad

Taking a year's study abroad is an excellent opportunity to broaden your understanding of the world. Living in another country opens up fresh perspectives and helps create global citizens. "Language learning is not just about improving language skills, it's about opening up minds to new ideas and meeting people from other cultures. It's an experience that boosts adaptability, self-confidence and job prospects." Androulla Vassiliou, EU commissioner for education & multilingualism.

Study abroad opportunities are available worldwide and in Europe under the Erasmus+ Programme. A year abroad will broaden your horizons and enhance your understanding of the literature of other cultures, while rapidly improving your language skills by daily use.

Work placement

You can choose a work experience module, Literature at Work, which explores English in the classroom and aspects of the literary heritage industry. The module is centred around a six-week work placement where you'll gain valuable transferable skills. Our students have worked as school classroom assistants, in publishing houses or attractions such as London's Charles Dickens Museum and Dr Johnson's House.

The Placement Year provides you with the opportunity to set your academic studies in a broader, practical context and to gain experience in specific areas relevant to your fields of study. You will also strengthen your time management, organisational and communication skills as well as develop employability skills.

The Placement Year helps you to develop as an independent learner and apply the communication, analytical and other skills gained from studying to the workplace.
Alumni Stories
April Wilson
Meet April Wilson who used the diversity of her course to gain new experiences and learn. She is currently a Media and PR Coordinator at the University of Hertfordshire.
University life and experience
April initially decided to go to the University of Hertfordshire due to our close proximity to London. She liked that it was easy to commute into the city for shopping and concerts, but that Hatfield wasn't as expensive to live in!
While studying, April gained valuable experience which helped her develop essential skills for her current role which meant she was able to start 'armed with the knowledge' she needed.
However, the most useful thing she learnt from her postgraduate course was having confidence in herself and her ideas, especially when presenting. She credits this to 'the support of my peers and lecturers who made me feel more confident in my abilities.'
She adds that her undergraduate degree helped her develop the writing and research skills which she applies daily to her current role and her approach to work.
Not only did April gain experience from her studies, but the extra-curricular activities she took part in also helped develop her skills. She says, 'The writing and video editing experience I was able to gain from my time volunteering for societies at the University was also essential in helping me to have the skills that are valuable within my role.'
Future aspirations
April is also willing to try new experiences to help her gain valuable work experience in a variety of roles. She has previously, done everything from fundraising for charity to running my own online magazine.
In the future, April hopes to continues her studies and complete a PhD in Film Studies. She is particularly interested in looking at representation in films and how this is interpreted through social media.
The writing and video editing experience I was able to gain from my time volunteering for societies at the University was also essential in helping me to have the skills that are valuable within my role.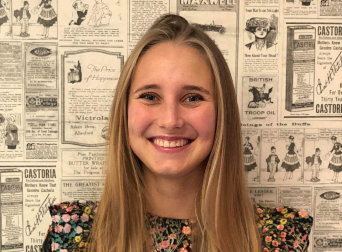 Alumni Stories
Elizaveta Zaskalko
Meet Elizaveta Zaskalko who has explored the tourism industry and shared her passion for travel. She currently works at Expedia Inc as Associate Market Manager.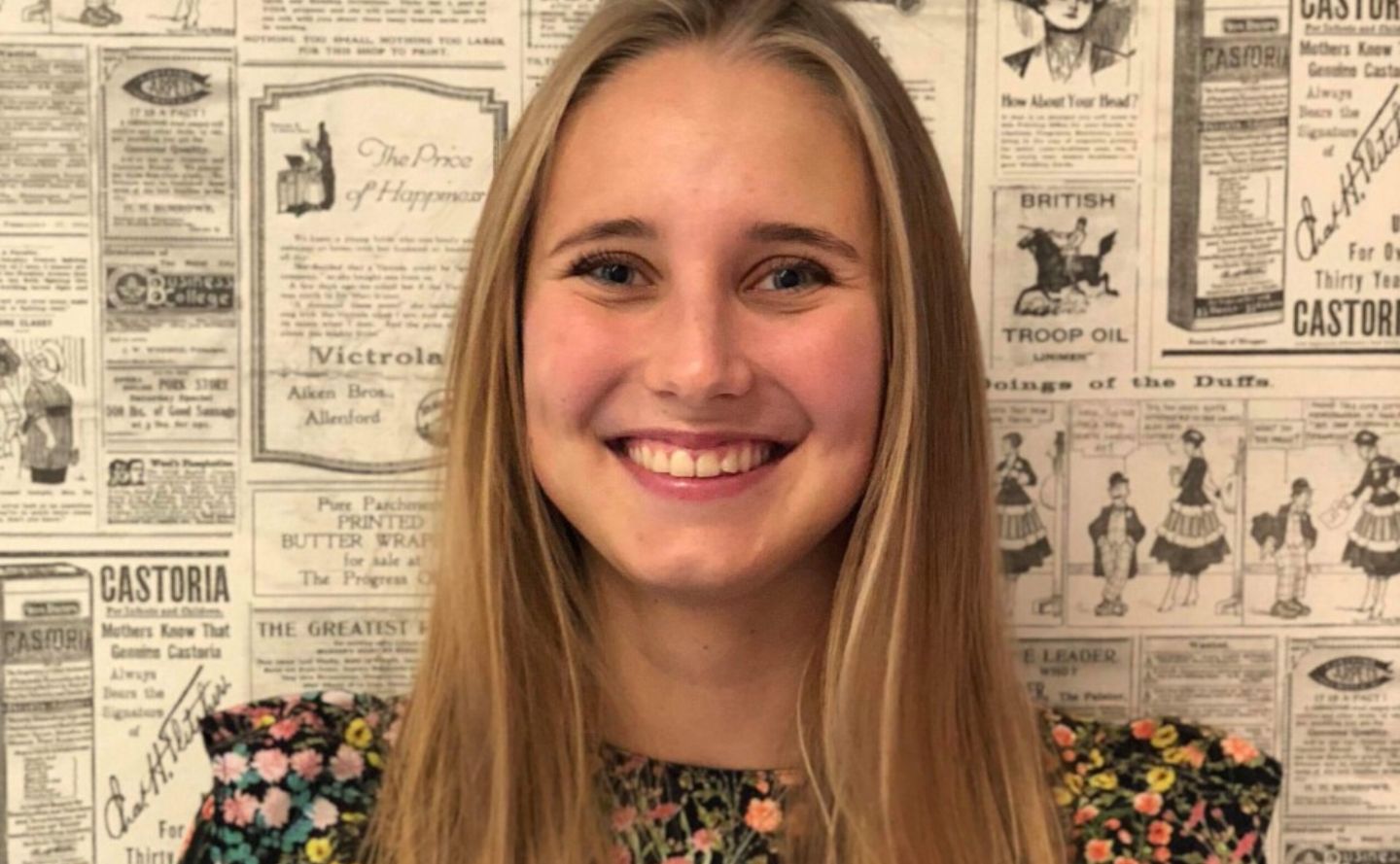 A passion for travel
Elizaveta always had a passion for tourism and knew her career would be within the industry. She currently works at Expedia Inc as Associate Market Manager in the Join Expedia Team (JET) and is responsible for the acquisition of new hotels in Kent.
She started at Expedia straight after graduating from the University in 2016, in the role of Market Associate in the Account Management team. After a year in post she decided to step out of her comfort zone and apply for a promotion in the expanding JET team.
Studying at the University gave her a vast knowledge of the tourism industry which she previously lacked and prepared her for entering the sector. Tourism is a diverse and global industry with many career opportunities for new graduates.
She says, 'When I started my studies, I knew that I wanted to work in the tourism industry but had no idea which part of it. As I progressed, I learned about so many different branches of the industry and it really helped me to narrow it down to the one I actually really enjoyed.'
Strong employment links
'The best thing about my course is that it prepared us for the working world. The programme had a huge focus on employability, which I think was incredibly useful. Coming out of university I knew where I wanted to go, what I wanted to do and how to achieve it.'
The employment focus and links to industry embedded into Elizaveta's degree are what persuaded her to study at Herts. Our courses are designed to give students great opportunities, prepare them for professional life and provide them with direct access to their chosen profession through expert teaching and tangible industry connections.
Elizaveta says, 'An important factor for me choosing to study at the University was being able to do an industry placement year, as it's very hard to get a job without work experience nowadays. My placement year was very challenging but it was one of the most useful experiences I have had so far.'
The best thing about my course is that it prepared us for the working world. The programme had a huge focus on employability, which I think was incredibly useful. Coming out of university I knew where I wanted to go, what I wanted to do and how to achieve it.
View our Alumni profiles

Further information - includes assessment method

| Additional information | |
| --- | --- |
| Sandwich placement or study abroad year | Optional |
| Applications open to international and EU students | Yes |

How to apply?

Fees and funding

Fees 2021

UK Students

Full time

£9250 for the 2021/2022 academic year

EU Students

Full time

£13450 for the 2021/2022 academic year

International Students

Full time

£13450 for the 2021/2022 academic year

*Tuition fees are charged annually. The fees quoted above are for the specified year(s) only. Fees may be higher in future years, for both new and continuing students. Please see the University's Fees and Finance Policy (and in particular the section headed "When tuition fees change"), for further information about when and by how much the University may increase its fees for future years.

View detailed information about tuition fees

Other financial support

Find out more about other financial support available to UK and EU students

Living costs / accommodation

The University of Hertfordshire offers a great choice of student accommodation, on campus or nearby in the local area, to suit every student budget.
Please note that some of the images and videos on our course pages may have been taken before social distancing rules in the UK came into force.