BA (Hons) English Language with Mandarin
Entry requirements

| UCAS points | A Level | BTEC | IB |
| --- | --- | --- | --- |
| 112-120 | BBC-BBB | DMM-DDM | 112-120 |

Additional requirements

GCSE: Grade 4/C in English Language and 4/D Mathematics

Access course tariff: An overall merit profile in 45 credits at Level 3.

All students from non-majority English speaking countries require proof of English language proficiency, equivalent to an overall IELTS score of 6.5 with a minimum of 5.5 in each band.

If you do not have the required IELTS or equivalent for direct entry on to your degree programme, our Pre-sessional English and International Foundation courses can help you to achieve this level.

For more details on the University of Hertfordshire's entry requirements, please visit our Undergraduate Entry Requirements page.

Find out more about International Entry Requirements.

The University of Hertfordshire is committed to welcoming students with a wide range of qualifications and levels of experience. The entry requirements listed on the course pages provide a guide to the minimum level of qualifications needed to study each course. However, we have a flexible approach to admissions and each application will be considered on an individual basis.

Sign up for alerts

Get access to personalised content, tailored towards your interests:

Information on your favourite courses
Tips to help you through the application process
Blogs, vlogs and advice from current students
Why choose this course?
Engage in the scientific study of everything to do with language
Conduct psycholinguistic experiments in our eye tracking suite
Improve your employability with a language
We give you:
an understanding of applied language, to underpin a career in teaching a language to non-native speakers
a supportive, research-active academic team
a flexible programme of study, allowing you to concentrate on areas you find especially interesting
access to huge online databases to underpin your original research projects
CV-building potential through work placements and extra-curricular activities
a guaranteed post-graduation interview with the School of Education.
What's the course about?
How do humans learn language? We're all experts in our native tongue, so why can it be so hard to become fluent in a language we learn later in life?

Through this BA English Language with Mandarin you'll learn about the English Language but you'll also have the opportunity to learn Mandarin. This is for beginners or GCSE level only.

This combined programme of English Language and a Language will give you an excellent grounding if you plan to teach children in primary or secondary schools following postgraduate teacher training.

In your first year, alongside core English Language modules, you'll study language and mind, where you'll analyse child speech transcripts and consider language acquisition. You'll also explore the diversity of use of the English language including regional variants, pidgin and creole English, language and ethnicity, and slang and street English. In addition, you'll take two modules in your chosen language each year.

Core modules in your second year focus on English grammar and the sounds of English. You can explore theories of how and why language developed and also have the option to take a language competencies module leading to a work placement. This could involve field work or observing teaching and learning methods in a college setting.

In your final year you can follow modules in different topics, including child language and communication, clinical linguistics, gender and language, and formulaic language, informed by our academics' own research specialisms. In addition, you'll study Global Englishes and take a compulsory project looking at a particular aspect of English Language teaching.
What will I study?
Degree programmes are structured into levels, 4, 5 and 6.  These correspond to your first, second and third/final year of study.  Below you can see what modules you'll be studying in each. 
Level 4

Level 5

Level 6

Study abroad

Taking a year's study abroad is an excellent opportunity to broaden your understanding of the world. Living in another country opens up fresh perspectives and helps create global citizens. For our English Language with a Language students, it will enable you to develop your skills in your chosen language and immerse yourself in the culture and every day life of that country. Recent students have studied in Japan and Korea.

Please note Erasmus+ funding is only available until May 2023. For students starting their course in September 2022 and wishing to study abroad in 2023-24 or 2024-25, please refer to the Turing Scheme.

Work placement

Work placements enable you to gain valuable experience, explore career possibilities and make useful contacts with a potential future employer. We offer a career development module in your second year that will equip you to take up an English Language work placement - perhaps teaching phonics to primary school pupils or teaching at a special needs school - or become a Stroke Association volunteer. You may also shadow speech and language therapists or help with specialist language teaching in sixth form college.

What if I need support?

You'll get a personal tutor to guide you through your course, all the way to graduation.

You might also want or need extra support during your time with us. Rest assured, no matter what you study, we've got you covered. For help with study skills, including referencing, essay writing and presentations, you'll have access to our academic support services. You can attend workshops, 1-to-1 sessions, and online tutorials. Both our LRCs (Learning Resources Centres) run drop-in study skills sessions. And the best thing is, it's all free.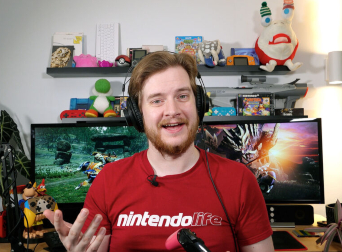 Alumni Stories
Alex Olney
Meet Alex Olney who has applied his skills in communication to the gaming industry. He is currently a Senior Video Producer at Nintendo Life.
Read more stories
Find out more about this course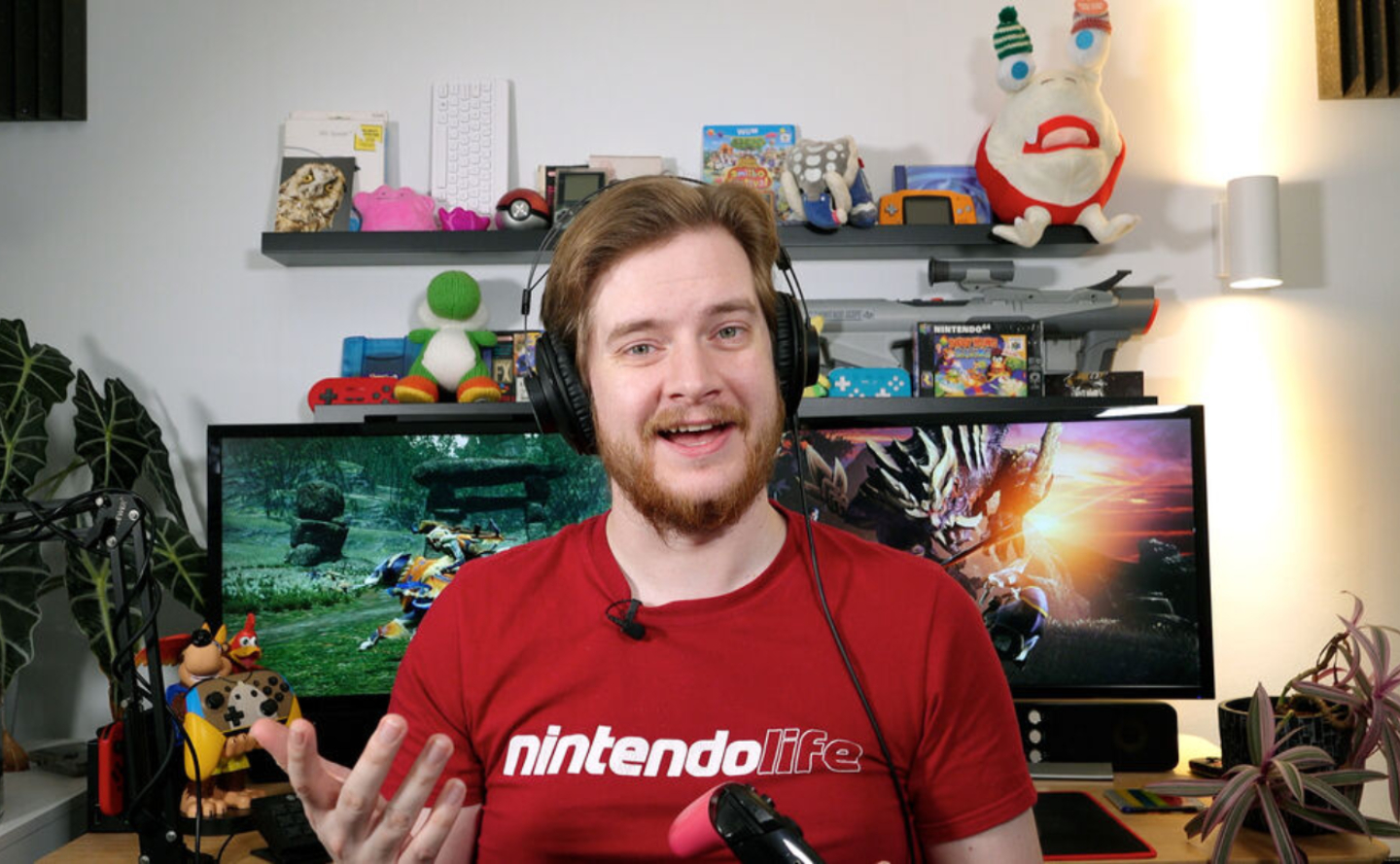 University experience
While not his first choice of university, Alex is grateful that he applied to the University of Hertfordshire through Clearing as whilst at the University he discovered and explored his passion for everything linguistic. This passion has had a profound impact on his life since graduating.
He says, 'Studying a language gave me confidence and a deeper understanding of human and non-human communication and has allowed me to create a distinct idiolect that identifies me as a creator and, more importantly, entertains tens of thousands of people every day.'
He credits his success to the support he received from his lecturers who encouraged him throughout his studies: 'The lecturers were not only well informed about the subject matter but had a genuine passion for language.' He states that they pushed him to explore languages so much so that 'it became a driving force in my everyday life.'
Alex also believes that the transferable skills he learnt while at the University have helped him throughout his professional life including time management. He states that he learnt effective time management skills to ensure that he never leaves projects and deadlines to the last minute and plans out in advance what is required.
The future
Alex really enjoys his current role at Nintendo Life as he likes the hands on nature of producing content but would eventually like to manage and become a head of the video editing department.
'Studying a language gave me confidence and a deeper understanding of human and non-human communication and has allowed me to create a distinct idiolect that identifies me as a creator and, more importantly, entertains tens of thousands of people every day.'
What's next for my career?

Employability is central to everything we do. Over the years many of our graduates have gone into teaching or speech and language therapy, as well as translation, publishing, journalism, marketing, law and business. Many go on to higher levels of study, engaging in research in their chosen fields.

For our English Language with a Language students, your grounding in another language opens up a variety of teaching careers after PGCE, including teaching the language to non-native speakers. The analytical and intellectual transferable skills you've gained, including a critical approach to language use and communication, are valued by employers from a wide range of industries.

For those interested in teaching, all Humanities graduates are guaranteed an interview with the School of Education.

Employability is central to everything we do. Over the years many of our graduates have gone into teaching or speech and language therapy, as well as translation, publishing, journalism, marketing, law and business. Many go on to higher levels of study, engaging in research in their chosen fields.

For our English Language with a Language students, your grounding in another language opens up a variety of teaching careers after PGCE, including teaching the language to non-native speakers. The analytical and intellectual transferable skills you've gained, including a critical approach to language use and communication, are valued by employers from a wide range of industries.

For those interested in teaching, all Humanities graduates are guaranteed an interview with the School of Education.

View our Alumni profiles

Further information - includes assessment method

| Course fact sheets | |
| --- | --- |
| Languages Programme | Download |
| BA (Hons) English Language | Download |

| Programme specifications | |
| --- | --- |
| BA (Hons) English Language | Download |
| Languages Programme Specification | Download |

Additional information

Sandwich placement or study abroad year

Optional

Applications open to international and EU students

Yes

Course length

Full Time, 3 Years
Sandwich, 4 Years

Location

University of Hertfordshire, Hatfield

How to apply?

Fees and funding