BA (Hons) Design Crafts (Jewellery)
Entry requirements

| UCAS points | A Level | BTEC |
| --- | --- | --- |
| 104-112 | BCC-BBC - Including formal or informal qualifications in Art or Design | MMM-DMM |

Additional requirements

Access course: Diploma with 45 level 3 credits at merit.
Portfolio: Presentation of an acceptable portfolio of artwork.
IB requirement: 104-112 UCAS points from a minimum of 2 HL subjects at H4 or above, to include Visual Arts at SL or HL (with the remaining points to come from a combination of HL, SL and Core).
IELTS: All students from non-majority English speaking countries require proof of English language proficiency, equivalent to an overall IELTS score of 6.0 with a minimum of 5.5 in each band.

If you do not have the required IELTS or equivalent for direct entry on to your degree programme, our Pre-sessional English and International Foundation courses can help you to achieve this level.

For more details on the University of Hertfordshire's entry requirements, please visit our Undergraduate Entry Requirements page.

Find out more about International Entry Requirements.

The University of Hertfordshire is committed to welcoming students with a wide range of qualifications and levels of experience. The entry requirements listed on the course pages provide a guide to the minimum level of qualifications needed to study each course. However, we have a flexible approach to admissions and each application will be considered on an individual basis.

Professional accreditations

Ranked 10th in the country in the design and crafts section of the Guardian's 2017 University League Tables.

Sign up for alerts

Get access to personalised content, tailored towards your interests:

Information on your favourite courses
Tips to help you through the application process
Blogs, vlogs and advice from current students
Why choose this course?
Work with leading designers and makers
Design jewellery for competitions and work on live projects
Showcase your work to Industry in our Graduate Degree Show
Design Crafts Jewellery degree encourages fresh ideas, inventive use of materials and techniques, and awareness of contemporary markets.
You establish and refine your interests in the field of jewellery to reach the high level of skills demanded by the professional marketplace.
Placements develop a versatile understanding of the workplace, establishing our graduates as contemporaries in a competitive professional market.
What's the course about?
This degree involves a practical workshop programme, establishing and refining your understanding of the tactile qualities and properties of materials and how they can be manipulated to express your ideas. In the First Year you'll learn contemporary approaches to designing and making across a range of 2D and 3D media. Then, in the Second Year, you'll focus your interests in order to reach the high level of refinement necessary for the professional marketplace. Our students produce a richly diverse range of artefacts, such as accessories, experimental and fine jewellery, and conceptual pieces for exhibition or commission.
Your main campus is College Lane   
This is where the creative arts, science and health-related subjects are based. This means you'll share the campus with future nurses, scientists, artists and more. You can use the common rooms to relax with friends, work out in the 24-hour gym or have a drink in our on-campus pub or cafes. We also have restaurants for you to eat in or grab something on the go. Our Learning Resources Centres are open 24/7, which means you can study whenever suits you best. Want to pop over to the other campus? You can take the free shuttle bus or walk there in just 15 minutes.   
What will I study?
The course combines studio projects and practical workshop based sessions, where ideas and making are integrated. Students have a studio, where design development, group tutorials, crits and presentations take place. Modules combine lectures, workshops, seminars, and tutorials, and encourage a high level of debate and interaction. Students are encouraged to see their learning as an interactive experience, in which they play an active part, so that they emerge as resourceful and independent professionals, committed to pursuing their ambitions beyond graduation. The degree is staffed by practicing professionals, and Visiting Lecturers who regularly contribute specialist expertise.
The Design Crafts Jewellery degree at the University of Hertfordshire explores in the First Year approaches to designing and making across a range of two and three-dimensional media in the fields of textiles, jewellery and ceramics and glass. In the Second Year students choose to focus their interests within the jewellery medium and approach, enabling them to reach the high level of refinement necessary for the professional marketplace. We are offering a balance between focused specialist study and experimental mixed media approaches.
This results in the production of a richly diverse range of artifacts - such as experimental and fine jewellery, accessories, objects and conceptual pieces for exhibition or commission. The emphasis is on questioning function and tradition to arrive at fresh, lively alternatives for a sophisticated market.
The workshops are the focus of the student experience our students are using the latest laser cutting and rapid prototyping equipment as well as the traditional equipped workshop to develop their practice.
With a variety of live projects and competition projects the course provides you with a confident start to your professional career; you will evolve from learning basic skills in your pathway through to a position where you are an independent creative thinker capable of making an effective contribution in the sector as a designer maker.
'Visiting an open day really was the deciding factor to choose this course. They had examples of current students work on show which was great to see what I could be making!'
Check out our student blogs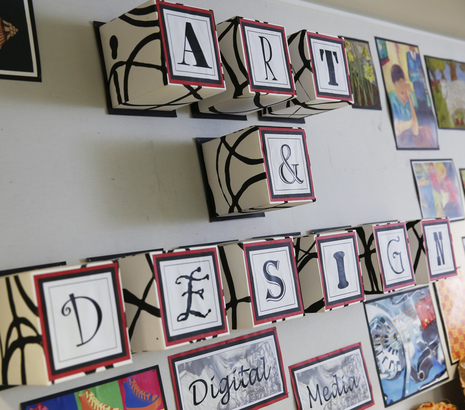 Student Blogs
Itziar - My Week at a Glance
My Week at a Glance
Most of our weekly hours are spent in the workshops. In our first year, we must do all four specialisms: jewellery, ceramics/glass, and textiles. We also study Design Theory, which is the only subject that is taught every week. The practical subject workshops are run fortnightly, and they last the entire day, with taught time in the morning and tutorials/independent work time in the afternoon. So we have two week-plans: one week you may be doing textiles and ceramics, and the following one you will be learning jewellery skills and will have a group tutorial with the course leader.
The workshops are totally practical, and normally technical details are given as hand-outs by the lecturers. After the first teaching (showing how to do), you practise the new technique, with the support of the tutor.
Once you have the knowledge and have done the necessary inductions in any extra machinery (normally taught by the technicians of each department), you can access the workshops and work independently any time in your free days. Some workshops require that you book your space in advance.
From the second year, you choose one specialist subject and continue to do Design Theory. You are also engaged in seminars, which help third-year students present their projects to second and third-year students. It is a particularly enjoyable experience to get used to talking about your work to others and get some useful feedback.
Besides attending course lectures or researching and preparing our projects and sketchbooks. There is plenty of time to get involved in a substantial number of extra-curricular activities on offer, such as sports and clubs. Some people may have a part-time job, and there are also some opportunities to get paid to do work at university as proctors or ambassadors. Proctoring has been part of my weekly schedule, whilst as an ambassador, I have worked at open days and interview days, which happen a few times a year.
Overall, the weeks consist of learning and practising through making. In other words, having fun! When assessment dates approach there is a bit more pressure, but in general I would say that if you keep good weekly work management, there is plenty of time to enjoy your favourite sport, relax or simply have fun with your friends!
I personally keep the weekends for other activities: two or three weekends a month I volunteer at a charity and coach hockey to young players with learning difficulties. They give me the energy to start a new university week!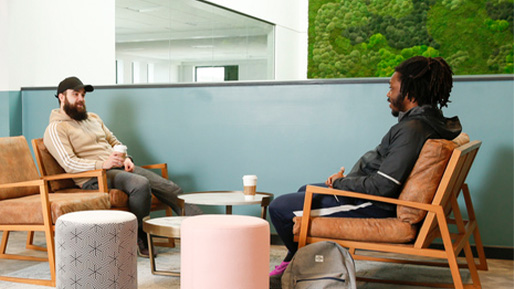 Student Blogs
Itziar - Guide to the Facilities
Guide to the Facilities
As a student of Design Crafts, during your first year, you will be introduced to the main tools and machinery required to follow the jewellery, ceramic/glass and textile workshops. When you go to the jewellery workshop you can borrow one of the toolboxes with the basic jeweller's tools: pliers, files, punches… In the jewellery space, you will also find a rolling mill, a fly press, a soldering area, enamelling kilns, polishing station, and all the other bits that a jeweller needs to form and finish their pieces. In textiles, you will be using sewing machines, dyes, and you will have access to the digital printer, the digital embroidery machines, felting machines, screen printing facilities… In ceramics, you will be introduced to hand-building techniques and you will also be taught to use the pottery wheels. There are several kilns, struders, glazes, oxides, and everything you can imagine creating ceramic pieces. The basic tools (knives, kidneys…) are available to use in the workshop.
Once you know the basics techniques of each discipline, the technicians will be able to induct you to the more specialized machines.
As a student of the Creative Arts School, you have access to any of the 2D and 3D workshops within the School. In textiles, you will learn printmaking techniques that may include the use of the Albion presses within the 2D workshop to produce block printed textile pieces. As part of your course, you will also learn to use band-saws and other wood cutting and sanding machines, and you will be encouraged to use the laser cutters, 3D printers and the vinyl cutter. The 3D metal room has a workspace with basic tools that can be used after the workshops have closed in the evening. They also have dedicated metal cutting, shaping and polishing machinery that you can be inducted too.
All the spaces run extra workshops that I would encourage you to do, as they teach you techniques that you may find especially useful one day.
There is a shop in the Arts building that stores all the basics you may need during your studies. Your tutors and the technicians will also be able to recommend specialized shops and websites where you can find what you are looking for.
Do you need a Wacom tablet? A DSLR camera? Want to try some video and you don't have the equipment? The loan room is the place to go. They store an exceptionally large list of equipment that you can borrow for the day or a few days.
If you need to take photographs like a pro, you can also book one of the photography studios and borrow lighting… Visit the loan room and find out everything that you can borrow for future projects.
The School has a few areas where you will be able to use PC or Mac computers as well as several printer/scanners. Some of the computers have the latest specialized 2D and 3D, music and film software installed.
The Learning Resource Centre (LRC)
You can find the same computing/software facilities in the LRC in case you need to work during the school closing times.
There is also a broad selection of books related to crafts and design, art and all the other disciplines that are taught within the University of Hertfordshire. It also has great facilities to work in groups sharing a large display or read quietly in one of their comfy sofas!
Student Blogs
Itziar - Why I chose Herts
Why I Chose Herts
Hi! I am Itziar and I will be entering my final year in BA (Hons) Design Crafts (Jewellery). My family and I have been living in Hertfordshire for a few years. Because of my personal circumstances, staying local was quite important. I was excited to go through university experience again, this time as a mature student. However, as I had to finance it myself, my choice had to tick a lot of boxes.
I attended a UCAS (Universities and Colleges Admissions Service) fair with a few friends out of curiosity, just to see how it would feel to consider doing some art course at university. It was an eye-opening experience. There was quite an ample choice in the area, more than we had imagined. Unfortunately, when we went to ask about the course that they offered, most universities (prestigious or not) had little or no information. Some of their ambassadors didn't even know that the courses we were curious about existed at their universities! Very disappointing. We ended up having to pick up quite a load of brochures to do our research back at home (something we could have done online without having to travel to London).
The day was saved by the very vibrant and colourful team of ambassadors and staff representing the School of Creative Arts at the University of Hertfordshire. They managed to answer most of our questions: finances, facilities, timetables, how the courses could work around family life... and we even got engaged in a picturesque discussion with one of their members. Overall, an exceptionally good impression of what was likely to be our experience if we decided to come to Herts. Besides this positive starting point, the prospect of spending a year having a go at four disciplines was a winner for me. In fact, although I applied to do the ceramics BA, by the time we were starting our second year and we had to make a choice, I had already been convinced that jewellery was the way to go. Great decision, it seems!
Another point that I think students who come here are likely to enjoy is the proximity to London. Only 20 mins from central London, one can easily enjoy the advantages of the big city: concerts, exhibitions, sports events… or anything else you may think about! If you prefer quietness, there are lots of pretty towns and villages around, and great pubs along beautiful walks in the countryside.
Whatever your taste, there is something waiting for you at the University of Hertfordshire.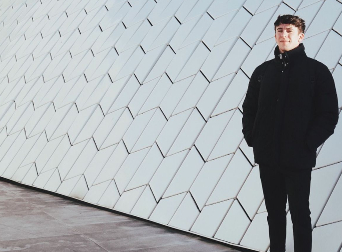 Alumni Stories
Sam Sampson
Meet Sam Sampson who utilised the flexibility of his degree to discover his passion. Since graduating in 2017, he has been working as a Junior Creative at Wasserman Experience.
Read more stories
Find out more about this course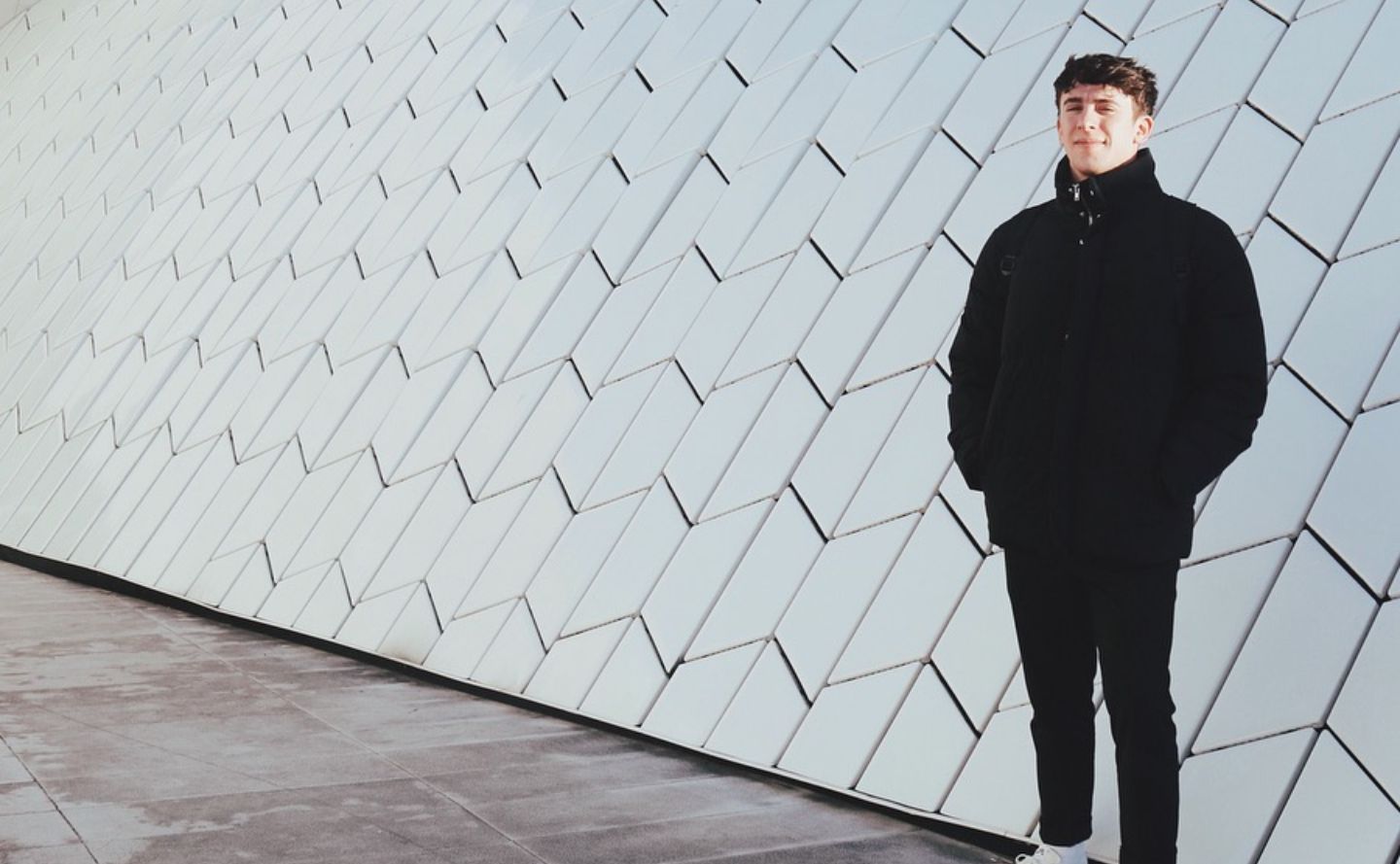 Flexible studying opportunities
When Sam came to study at the University, he was a Philosophy student but ended up changing his major to Digital Media Design. 'Luckily, the humanities department provided a major/minor split in my studies. This meant whilst I was studying philosophy, I could pick from a range of other courses that I had not considered. I chose "New Media Publishing" and found that it was much more aligned to my personality, so I changed to a full creative degree. If it had not been for that system, I would not be in my current role.'
Flexibility is a key way in which the University supports students to tailor their studies to fit their lives and best suit their skills and career aspirations. This is part of our commitment to recognise potential and nurture talent, providing students with fantastic opportunities and experiences. Sam says, 'the University of Hertfordshire truly shaped me personally as well as my career. I can guarantee that no other University would have provided me with the same opportunities they did and I can confidently say that if I had not studied here, I wouldn't be as happy in my career as I am today.'
Supporting athletes
Sam is also an athlete and was fortunate enough to qualify for the sport scholarship programme due to his involvement in judo. Extracurricular activities such as these enhance the student experience, giving students multiple ways to develop and uncover their potential. Sam says, 'The performance gym (Performance Hertfordshire) is a truly spectacular facility for all athletes. The staff are very highly qualified and provided me with ongoing support via specialised training regimes, nutritional advice and physiotherapy that was imperative to my performance as an athlete. I could not recommend Performance Hertfordshire enough.'
Sam began his studies uncertain of what he wanted to do or how his future career would unfold. However, through the support and ingenuity of the University's degree programmes, Sam has been able to discover potential he hadn't previously recognised and enter an industry that suits his skills and interests.
The University of Hertfordshire truly shaped me personally as well as my career. I can guarantee that no other University would have provided me with the same opportunities they did and I can confidently say that if I had not studied here, I wouldn't be as happy in my career as I am today.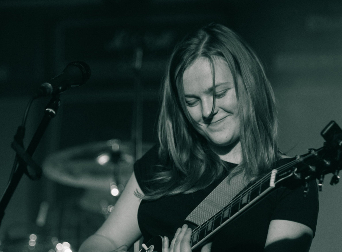 Alumni Stories
Elise Robinson
Meet Elise Robinson who has used her degree and creativity to propel her career. Elise currently works as a Marketing Project Senior at Marshall Amplification plc.
Read more stories
Find out more about this course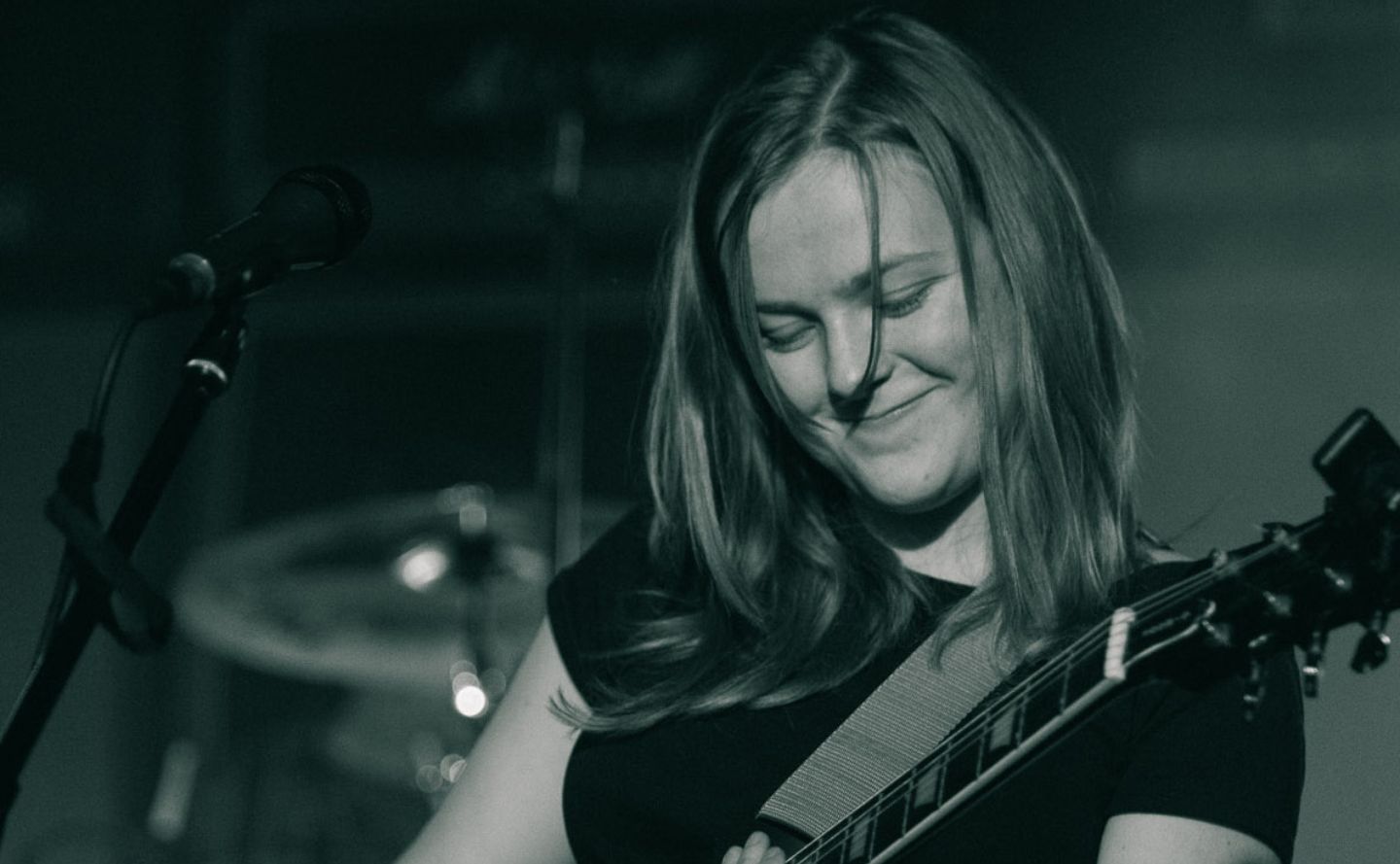 Currently, it's Elise's job to ensure smooth communication between the design and communications teams and other parts of the business. 'It's a bit like being an account manager for a design agency but in-house, where the other departments are your clients. I've taken a slight sideways step from a creative role to a management role, but it's my creative background and experience that helps me make informed decisions for the business.'
Embracing a different path
Having studied Graphic Design at Herts, graduating in 2014, and originally intending on leading a creative career in a commercial area, Elise soon embraced the opportunity of changing course and pursuing a more meaningful pathway.
Her degree provided her with a very broad understanding of cross platform campaigns and what it takes to deliver them. While she may not be in a creative role now, that broad understanding means she can confidently represent the creative teams and make strategic decisions.
Elise says she chose to study at Herts as the Graphic Design course reflected her career ambitions. She thinks choosing a Graphic Design course is a very personal choice because they vary so much. Some are very fine art focused, and some are much more commercial/business orientated. She wanted the latter, and Herts offers a very practical, business-orientated course that suited her and reflected the type of career she wanted to go in to.
Commercial experience
The commercial elements of the course alongside the industry exposure Elise received during her studies enabled her to develop an impressive wealth of experience and contacts which she could take with her into the professional world. 'The contacts I made whilst at university (printers, artists, clients and more) have been invaluable in my career so far. As the course was mostly practical design projects you had to go out and find suppliers and people to collaborate with.'
A wide set of skills is always attractive to an employer, especially when entering a creative role. Possessing a comprehensive skill base will make you even more employable. Elise encourages students hoping to follow a similar career path to diversify their skillset by exploring related disciplines. 'If you can do graphic design, why not also brush up on your photography, web design or illustration?'
'The contacts I made whilst at university (printers, artists, clients and more) have been invaluable in my career so far. As the course was mostly practical design projects you had to go out and find suppliers and people to collaborate with.'
What's next for my career?

The degree can potentially lead to a wide range of career opportunities, from small business, to design for manufacture, unique artifacts for exhibition and commission, museums and collectors, running workshops, teaching, curating and retail, journalism and styling, as well as postgraduate study.

This course develops your skills for a wide range of career opportunities. As well as marketing your work for retail, exhibition and commission, you could also find yourself running workshops, teaching and curating. Our graduates also land roles as jewellery designers, in retail and styling, and many undertake postgraduate study.

View our Alumni profiles

Key staff

Ms Antje Illner
Her focus is in 3D applied arts, with particular interest between traditional craft skills and new technology methods within production. Her practice includes working as a jewellery designer and design consultant.


Further information - includes assessment method

| Course fact sheets | |
| --- | --- |
| BA (Hons) Design Crafts (Jewellery) | Download |
| BA (Hons) Design Crafts (Jewellery) | Download |

| Programme specifications | |
| --- | --- |
| BA (Hons) Design Crafts | Download |
| BA (Hons) Design Crafts | Download |

Additional information

Sandwich placement or study abroad year

Optional

Applications open to international and EU students

Yes

Course length

Full Time, 3 Years
Part Time, 6 Years
Sandwich, 4 Years

Location

University of Hertfordshire, Hatfield

How to apply?

Interview

Fees and funding

Fees 2022

UK Students

Full time

£9250 for the 2022/2023 academic year

Part time

£1155 per 15 credits for the 2022/2023 academic year

EU Students

Full time

£14000 for the 2022/2023 academic year

Part time

£1750 per 15 credits for the 2022/2023 academic year

International Students

Full time

£14000 for the 2022/2023 academic year

Part time

£1750 per 15 credits for the 2022/2023 academic year

*Tuition fees are charged annually. The fees quoted above are for the specified year(s) only. Fees may be higher in future years, for both new and continuing students. Please see the University's Fees and Finance Policy (and in particular the section headed "When tuition fees change"), for further information about when and by how much the University may increase its fees for future years.

View detailed information about tuition fees

Read more about additional fees in the course fact sheet

Other financial support

Find out more about other financial support available to UK and EU students

Living costs / accommodation

The University of Hertfordshire offers a great choice of student accommodation, on campus or nearby in the local area, to suit every student budget.