BA (Hons) Creative Writing
Key information
Study abroad option
Entry requirements

| UCAS points | A Level | BTEC | IB |
| --- | --- | --- | --- |
| 112-120 | BBC-BBB | DMM-DDM | 112-120 |

Additional requirements

GCSE: Grade 4/C in English Language and 4/C Mathematics

Access course tariff: An overall merit profile in 45 credits at Level 3.

All students from non-majority English speaking countries require proof of English language proficiency, equivalent to an overall IELTS score of 6.0 with a minimum of 5.5 in each band.

If you do not have the required IELTS or equivalent for direct entry on to your degree programme, our Pre-sessional English and International Foundation courses can help you to achieve this level.

For more details on the University of Hertfordshire's entry requirements, please visit our Undergraduate Entry Requirements page.

Find out more about International Entry Requirements.

The University of Hertfordshire is committed to welcoming students with a wide range of qualifications and levels of experience. The entry requirements listed on the course pages provide a guide to the minimum level of qualifications needed to study each course. However, we have a flexible approach to admissions and each application will be considered on an individual basis.

Sign up for alerts

Get access to personalised content, tailored towards your interests:

Information on your favourite courses
Tips to help you through the application process
Blogs, vlogs and advice from current students
Why choose this course?
Be taught by award-winning poets, fiction and non-fiction writers
Develop your talent in a supportive and encouraging environment
Explore genres from popular fiction and soaps to literary texts
Do you have a passion for writing? Spend your time writing stories instead of doing your homework? No need to choose anymore. With this course, writing stories is your homework. You'll be taught by leading poets, fiction, and non-fiction writers. All our lecturers are active writers in their field. Some are even internationally published authors. This means you'll be learning from writers who have excellent industry connections and have the latest knowledge when it comes to trends, styles, and publishing guides. In short, they have everything you need to become a published author yourself.
Here are some of your lecturers:
Poetry lecturer Dr Wayne Holloway-Smith, winner of the Poetry Society's Geoffrey Dearmer Prize and Seamus Heaney Prize nominee.
Fiction and Non-Fiction writer, Dr Lorna Gibb, author of five books, winner of the Granta Memoir prize and shortlisted for the Sperber Biography prize in the US.
Dramatists Simon Vinnicombe and Drew Pautz, with writing credits that include the whole range of scriptwriting, from work in current production as feature films to EastEnders to the Old Vic and Royal Court. They have international reputations with performances, in original and translated versions, in Canada, Europe and the United States.
Fiction and non-fiction writer, Helen Gordon, a former editor at the renowned, world-famous publisher Granta, with two acclaimed books and numerous short publications.
Find out more about the programme tutors in the UH Arts showcase series Family Is.
What's the course about?
Creative Writing is more than just writing stories. It's about learning how to engage your readers, how to capture their attention. It's about how to communicate with others; to help them see the world through your eyes, while still giving them space to use their own views. You can use these skills in many fields and career paths, including marketing, education and even business.

You'll learn about different genres, cultures, and eras when it comes to writing. You can join competitions in poetry, prose, fiction, drama, and short stories. You'll learn the theory that underpins what writing is about. You'll then put into practice what you learnt. You'll be given writing tasks; read each other's stories and comment on the stories you have read for that week. As homework you'll write stories, poetry, and prose, which you'll then discuss in a friendly class environment with your course mates.
In your first year, your modules will focus on giving you a solid understanding of what it means to be a writer and what genres are out there. You'll study writing for the screen, learn to interpret stories and delve into contemporary as well as traditional writing.
In your second year, you'll learn more about the art of writing to an audience. You'll also look at writing for the stage, literature, and poetry. You'll choose two optional modules that suit your interests, for example how to make a historical documentary or 20th century literature. Our students can choose a work experience module, Literature at Work, which explores English in the classroom and aspects of the literary heritage industry. The module is centred around a six-week work placement where you'll gain valuable transferable skills. Our students have worked as school classroom assistants, in publishing houses or attractions such as London's Charles Dickens Museum and Dr Johnson's House.
Study abroad/work placement option: In between your second and third year, you can take an optional study abroad or work placement year. During this year you have the chance to study at one of our partner universities in a different country or spend a year in industry gaining valuable experience. If you prefer, you can go straight to your third year without this 'extra' year in between. The choice is all yours.
In your third year, most modules are optional. That means you can choose the ones you like the most and really tailor your degree to what you want to do in life. You'll delve deeper into the thin line between reality and fiction and examine the ethical questions this raises. You will take a compulsory module on writing for popular fiction markets, to increase your employability. Lastly, if you are studying BA (Hons) Creative Writing, you will work on a final year writing project in the genre of your own choosing, with one to one tutor support throughout. You will have produced something to be proud of that you can take with you when you leave university.
If you'd like more information, contact Lorna Gibb.
Your main campus is de Havilland
You'll share this campus with students from business, law, sport, education, and humanities subjects. The student housing is close to our Sports Village which includes a gym, swimming pool and climbing wall. You can get breakfast, lunch, or dinner in our on-campus restaurant or bar (in the newly built Enterprise Hub) on days you don't feel like cooking. You can also use the common room to play pool, video games or just to hang out with friends.  Our Learning Resources Centres are open 24/7, which means you can study whenever suits you best. Want to pop over to the other campus? You can take the free shuttle bus or walk there in just 15 minutes.  
What will I study?
Degree programmes are structured into levels, 4, 5 and 6.  These correspond to your first, second and third/final year of study.  Below you can see what modules you'll be studying in each.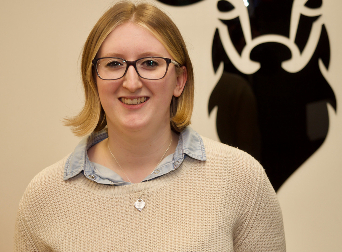 Alumni Stories
Eleanor Pilcher
Meet Eleanor Pilcher who since graduating in 2016 has taken the publishing industry by storm. Eleanor currently works as a Marketing Manager at Avon, HarperCollins Publisher.
Read more stories
Find out more about this course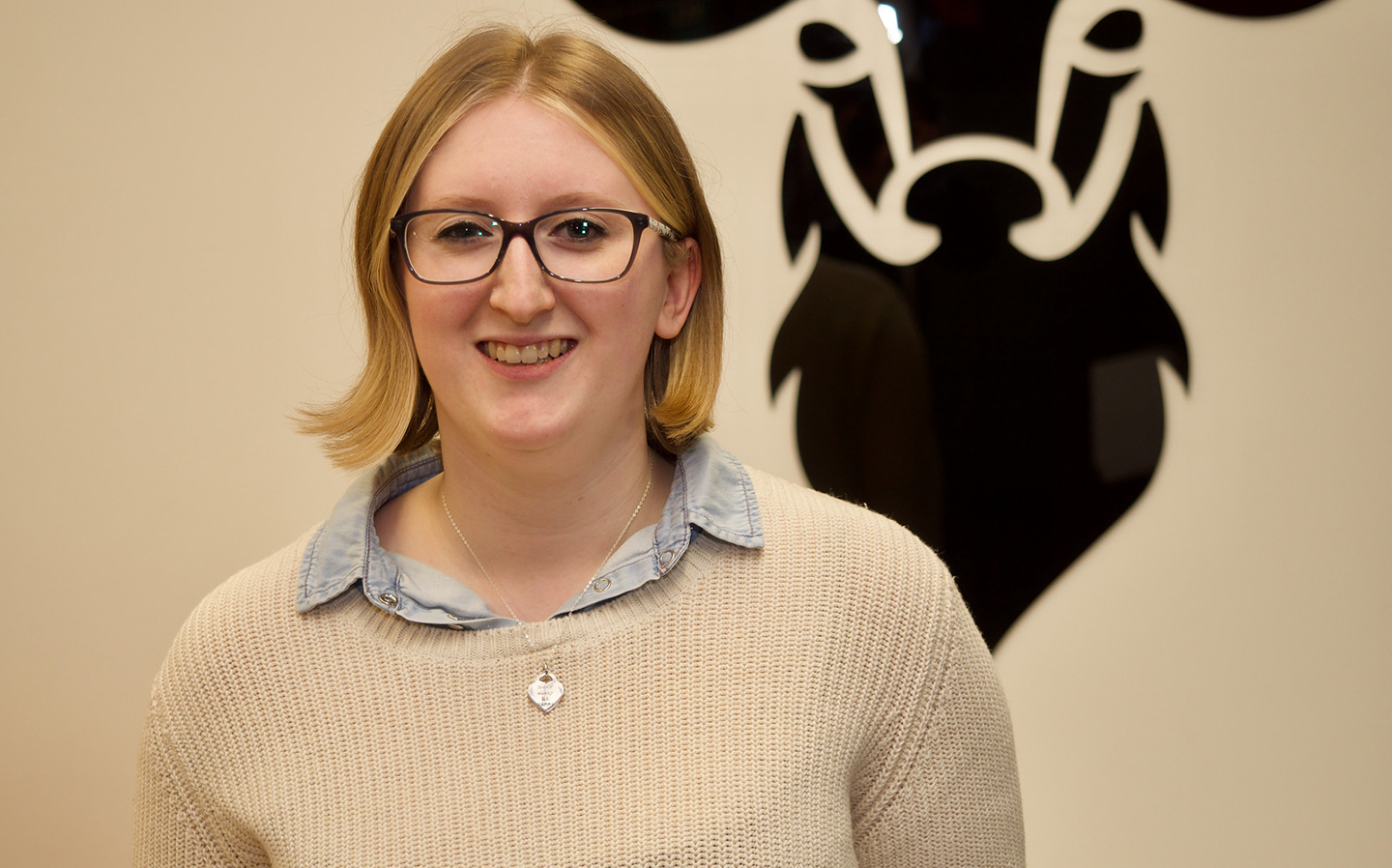 University experience and employability
Eleanor is a keen writer with great creative ambitions. During her degree she undertook a six-month internship at a literary agency in her final academic year. In 2016, shortly after her studies, Eleanor landed a placement at Penguin before getting a job in publishing recruitment. After developing her skills within the industry and amassing and impressive amount of knowledge and experience, Eleanor began her current role at HarperCollins Publishers.
Eleanor's degree encompassed a broad spectrum of critical, analytical and evaluative skills and helped shape her as a writer. Throughout her studies she had been writing a novel, which she submitted to literary agencies after being encouraged by her tutor to do so. It was Eleanor's passion for writing that uncovered her interest in working for a literary agency. Due to the fantastic lecturers on her course and the invaluable industry networks available to students, Eleanor managed to secure impressive opportunities in her chosen industry that have informed her career.
Sher recognises the impact the University has had on getting her to where she is today. 'For me the advice and feedback I received on both my History essays and Creative Writing finals was incredibly useful to my academic and professional development. I learnt to take criticism and to harness it and also write more because of it.'
Ambitions for the future
Eleanor has established herself in her chosen industry yet still has ambition to continue pursuing new goals. On her hopes for the future, she says: 'I hope to run a marketing department within a publishing company, possibly the one I'm at now. I hope to publish a novel and continue my freelance writing and public speaking on the side.'
What's next for my career?

You will have the opportunity to gain the professional, intellectual and creative skills necessary to establish yourself as an author or for a career in a related communications field or for postgraduate study. Career development is supported through the Poetry, Prose and Publishing Module in your second year taught by a former editor of Granta, the renowned magazine of new writing, who will teach you the practicalities of getting published or working in literary publishing.

Specialist modules in Year 2 and Year 3 also look at the skills required and the opportunities afforded in the areas of commercial fiction, non-fiction and drama.

View our Alumni profiles

Further information - includes assessment method

| Course fact sheets | |
| --- | --- |
| BA (Hons) Creative Writing | Download |

| Programme specifications | |
| --- | --- |
| BA (Hons) Creative Writing | Download |

Additional information

Sandwich placement or study abroad year

n/a

Applications open to international and EU students

Yes

Course length

Full Time, 3 Years
Part Time, 6 Years
Sandwich, 4 Years

Location

University of Hertfordshire, Hatfield

How to apply?

Fees and funding

Fees 2022

UK Students

Full time

£9250 for the 2022/2023 academic year

Part time

£1155 per 15 credits for the 2022/2023 academic year

EU Students

Full time

£14000 for the 2022/2023 academic year

Part time

£1750 per 15 credits for the 2022/2023 academic year

International Students

Full time

£14000 for the 2022/2023 academic year

Part time

£1750 per 15 credits for the 2022/2023 academic year

Fees 2023

UK Students

Full time

£9250 for the 2023/2024 academic year

Part time

£1155 per 15 credits for the 2023/2024 academic year

EU Students

Full time

£14750 for the 2023/2024 academic year

Part time

£1845 per 15 credits for the 2023/2024 academic year

International Students

Full time

£14750 for the 2023/2024 academic year

Part time

£1845 per 15 credits for the 2023/2024 academic year

*Tuition fees are charged annually. The fees quoted above are for the specified year(s) only. Fees may be higher in future years, for both new and continuing students. Please see the University's Fees and Finance Policy (and in particular the section headed "When tuition fees change"), for further information about when and by how much the University may increase its fees for future years.

View detailed information about tuition fees

Read more about additional fees in the course fact sheet

Other financial support

Find out more about other financial support available to UK and EU students

Living costs / accommodation

The University of Hertfordshire offers a great choice of student accommodation, on campus or nearby in the local area, to suit every student budget.