BA (Hons) Business Studies with Information Systems
Entry requirements

| UCAS points | A Level | BTEC |
| --- | --- | --- |
| 104-112 | BCC-BBC | MMM-DMM |

Additional requirements

GCSE: Grade 4/C in English Language and Mathematics

All students from non-majority English speaking countries require proof of English language proficiency, equivalent to an overall IELTS score of 6 with a minimum of 5.5 in each band.

If you do not have the required IELTS or equivalent for direct entry on to your degree programme, our Pre-sessional English and International Foundation courses can help you to achieve this level.

For more details on the University of Hertfordshire's entry requirements, please visit our Undergraduate Entry Requirements page.

Find out more about International Entry Requirements.

The University of Hertfordshire is committed to welcoming students with a wide range of qualifications and levels of experience. The entry requirements listed on the course pages provide a guide to the minimum level of qualifications needed to study each course. However, we have a flexible approach to admissions and each application will be considered on an individual basis.

Sign up for alerts

Get access to personalised content, tailored towards your interests:

Information on your favourite courses
Tips to help you through the application process
Blogs, vlogs and advice from current students
Why choose this course?
You'll be supported in your studies and preparing for your future
Develop your information system skills for the future
Learn how information systems are being used in today's organisations
5 Reasons to study Business Studies with Information Systems
Study at an internationally focused University
Build a powerful understanding of how businesses operate today
Learn how to set up processes that identify organisations' information needs
Develop sought after skills so you can meet those needs intelligently and effectively
Get life-changing, career-boosting experience on a year-long work placement or study abroad year
What's the course about?
This course will equip you with knowledge of the basics of management information, expert systems, technology trends, databases, software and dedicated decision support. You will also learn to be an effective project manager and use information systems as a strategic tool. Students study system design principles coupled with database concepts and mobile technologies, complemented by the management skills needed to plan and organise the large scale information resources that drive modern organisations. This award equips students for entry into a wide range of IT and management careers, such as consultancy, systems analysis, database design and project management.
Your main campus is de Havilland 
You'll share this campus with students from business, law, sport, education, and humanities subjects. The student housing is close to our Sports Village which includes a gym, swimming pool and climbing wall. You can get breakfast, lunch, or dinner in our on-campus restaurant or bar (in the newly built Enterprise Hub) on days you don't feel like cooking. You can also use the common room to play pool, video games or just to hang out with friends.  Our Learning Resources Centres are open 24/7, which means you can study whenever suits you best. Want to pop over to the other campus? You can take the free shuttle bus or walk there in just 15 minutes.  
Check out our student blogs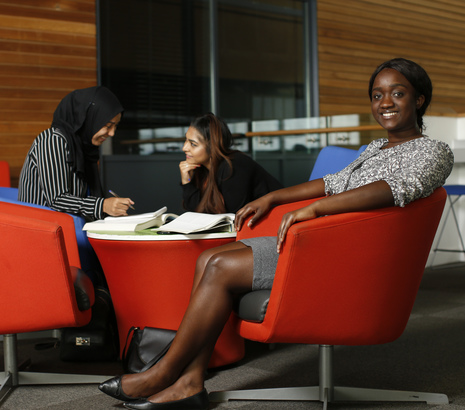 Student Blogs
Jess - Week at a glance
My week at a glance
So, I applied for this course through clearing and it has been a highly educational and enjoyable two years and I am incredibly happy that I was told about this course through my teachers at the other campus. The way that our course works is that you go to your local consortium college (whether that be: Oaklands, West Herts, North Herts or Herts Regional- my college) and you learn a similar specification to those at the university campus, however, the material taught varies slightly in the way we carry out tasks; taking a more practical approach instead helps prepare us more for the workplace!
In the second year of our course, the biggest project we completed was a work-based learning project worth 30 credits. If we failed this, we would fail the entire year. This project asks for us to carry out research and make our own report. Having finished this project, I really enjoyed the process. This is the module with the most focus in year two due to the fact it carries the most marks!
My course is taught from Hertford Regional College, Ware Campus, one of University of Hertfordshire's consortium colleges and the requirements are for me to be in two days a week. In the first year of my foundation degree, I needed to come in on Tuesday and Thursday. In the second year, it was Thursday and Friday. A typical day of a student at our college as part of the HE (Higher Education) department would look like:
09:30 Lecture starts - Our one to one lecturer would begin their lecture at 09:30 in comparison to a normal 09:00 start at University. Our first day in the week would normally consist of a 09:30 lecture until 11:00. However, despite that fact that this may seem quite long it goes by quickly as the information we learn is never too bulky to keep and is delivered in a fun and educational way.
11:00 -15/20 minute break
11:20-12:30 - Group discussion and extra topics normally discussed- we would normally discuss in our small class size (around 10 of us) about what we think about the topic we are learning about, whether we agree/disagree with each other,
12:30- 13:30 - An hour lunch break
13:30-14:30 -Class resumes
14:30- 14:15 - Second section of the day
14:30-15:15 - Lecture two
15:15-15:45 - one to one tutoring- progress checks- are you meeting your targets? what is your weekly attendance, have you been attending on time? how do you feel you are getting on? what is something you are struggling with?
15:45-16:15 - Last section of the day- Something which may at first appear off-putting about the foundation degree course is the normal day of our class and how similar it may appear to a normal school or working day. Personally, this has been very good in getting me into work mood which is the main aim of the course as it tests your punctuality, your ability to present original and organic ideas with substance and lastly tests your ability to get on with others (ie future colleagues). The course really prepares you for the real and competitive working world.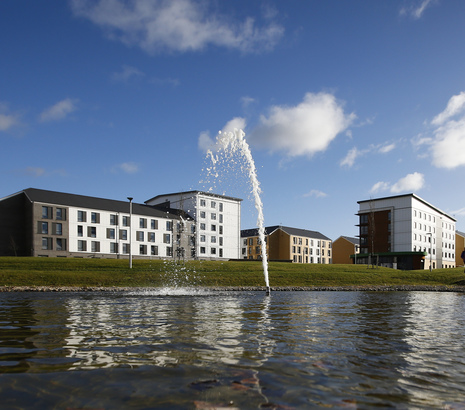 Student Blogs
Jess - Things you should know
Something interesting for a prospective student to consider
Something I think would be interesting to a prospective student when considering the FDA course is how great it is to commute to if you live within the Ware/Hertford area. For me, I lived a seven-minute drive from the facilities, so it was in perfect distance. I would really say this may be a massive positive for prospective students who do not wish to go far away from home/are unable to study far away from home due to medical or personal reasons.
An added element worth noting is that our course is cheaper. The standard course at the university is a fair amount more expensive in comparison; per year our course costs £6,165 compared to £9,250 at University.
Another thing worth noting is that the experience feels more personal compared to a larger course with lots of people. You get to know everyone on your course so that you are very comfortable with all of them by the time that your course ends. When you enter your third year you are taught on campus.
A final thing to consider is if you feel it has all gone wrong on results day, whether that be in your A levels or your Level three BTEC. This course is a great alternative for students who did not do as well as they may have hoped for whatever reason that may be! Another thing which is good for potential students considering this course is that you can still retake Maths/English alongside side the course. If there is a grade you were previously unhappy with you can still retake it, however, after 19 there may be fees that apply for you to be able to retake your Maths and English qualifications. The course is very welcoming and after the two years you can then go to the main campus with everyone else and by that stage, you would have built up your confidence and be ready to take on University life! Enjoy!
Student Blogs
Jess - Choosing my course
What I love most about my course
Over the past two years, What I love most about my course is the flexibility, confidence-building opportunities and the ability to investigate weaknesses in my skills and improve them as well as my and confidence in my abilities. Although the course is not taught directly from the university over the last two years, I felt highly independent.
As time when on I felt that being independent was very easy compared to when I was at college because if I were unsure about the quality of work I was producing, I would always ask questions. The course allows you to develop your skills individually and the small class sizes are great for those who may not learn well in a large lecture full of people. The smaller class size allows individuals to receive the help that you won't get in a lecture class size.
For someone who suffers badly with social anxiety this course has been ideal as I now feel much more comfortable in my surroundings and environment and find it easy to relax and learn, therefore, if you feel overwhelmed with big lecture halls that have a 200-student capacity, this course is perfect for you. We are also able to see other Higher Education (HE) colleagues on the top floor art department who are studying HE Visual Merchandising and Graphic Design. This is nice as sometimes it may feel as though we aren't at university so when we see students who are also studying HE courses, it makes us feel like we belong.
The graphic design and visual merchandising students also have a separate room upstairs- so if anyone is interested in studying one of the creative subjects, I would definitely say that Herts Regional College (HRC) cater well for it- especially as the campus itself is commonly known as the "creative enterprise campus".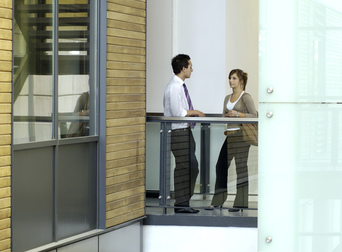 Meet Alan Chu who utilised the placement year on his course to gain valuable work experience enabling to land his dream job. He is currently the Finance and Operations Director at Beechbrook.
Read more stories
Find out more about this course
University experience
Alan grew up in London and was looking for a university which wasn't too far away from home but would also enable him to live independently. The University of Hertfordshire was perfectly located for him. Alan loved the sense of freedom he had and felt secure knowing he could still travel home easily. He enjoyed student life and made good friends, which he's still in contact with today. Alan also met his wife while studying with us.
Alan applied to his chosen course because the variety of modules allowed him to keep his options open as he hadn't decided the area of business he wanted to work in. Our course was ideal because Alan could discover his interests and strengths along the way. A work placement year was another big deciding factor. Alan had little work experience before starting his degree and was highly motivated to change this. His sandwich year with the Audit Commission in London gave him the chance to learn essential office and IT skills. He became more confident and his insight into business was a valuable talking point at interviews.
Career progression
Alan joined the graduate audit trainee scheme with PricewaterhouseCoopers and qualified as a Chartered Accountant. He then worked as a Financial Controller at a mid-market private equity house, Graphite Capital. After spending seven years in the finance industry he joined a private debt fund manager, Beechbrook, as the Finance and Operations Director. This has given Alan the opportunity and responsibility to provide loans and equity solutions to small and medium-sized businesses across northern Europe.
I managed to get a placement year with the Audit Commission in London. This really helped boost my confidence and provided me with experience. I would recommend a sandwich year out in industry; it is really valuable.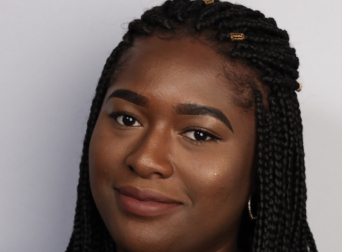 Alumni Stories
Abies Iriowen
Meet Abies Iriowen who has applied her degree to improve diversity and equality in businesses. She currently works as a Diversity & Inclusion Coordinator at Goldman Sachs
Read more stories
Find out more about this course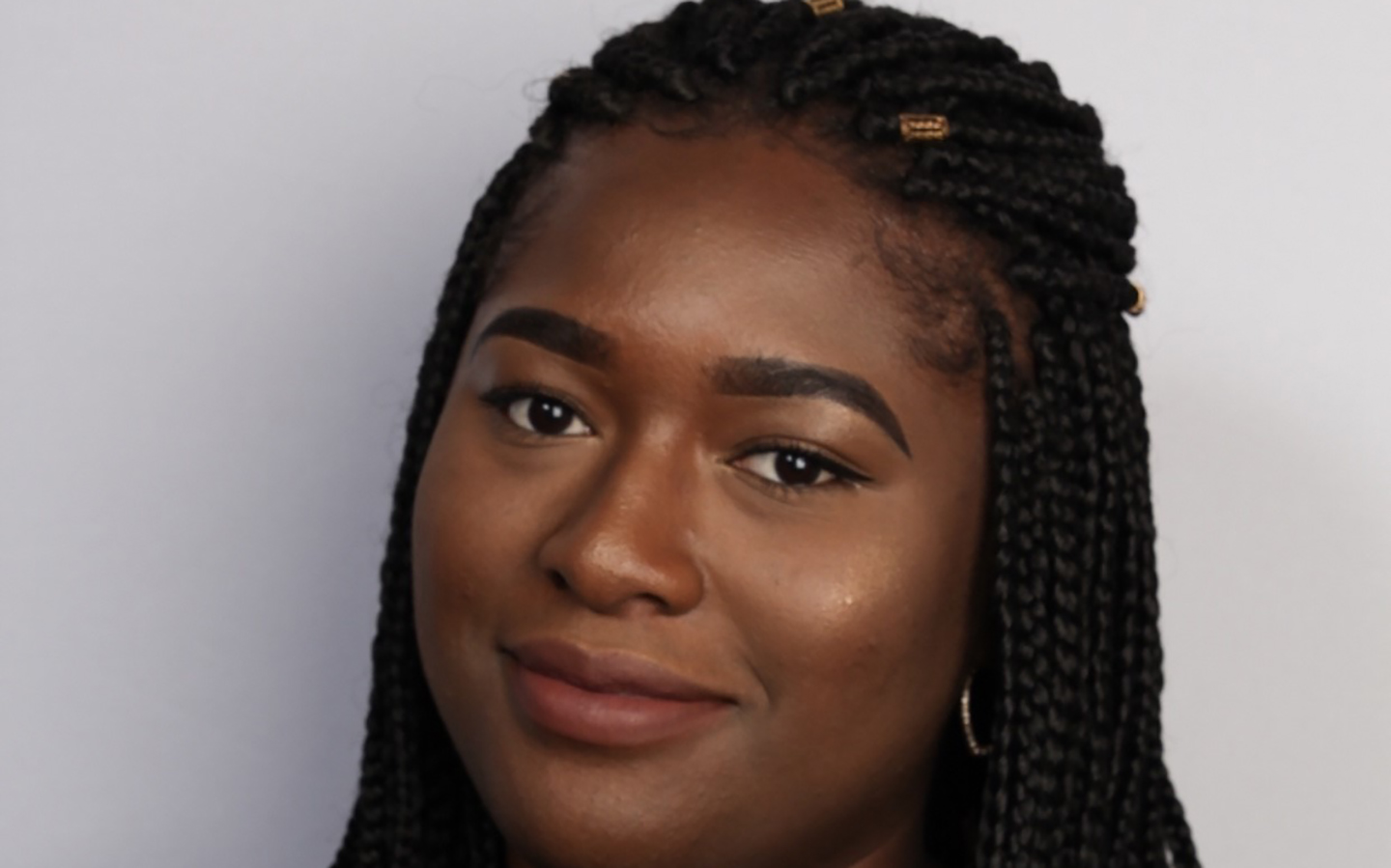 University experience
Abies has fond memories of her time at the University of Hertfordshire and is grateful for all of the opportunities she had within and outside of her studies.
She stresses the importance of joining societies, going on trips and taking advantage of tutors. She says, that her studies gave her 'the push to get practical work experience as they taught me great organisation skills and how to work well in a team.'
As part of her degree, Abies secured a placement at FDM group who then asked her to come back after she graduated. 'I got to this point in my career by getting as much work experience as possible. I completed two summer internships before securing my placement.'.
Current career and future
As a Diversity and Inclusion Coordinator at Goldman Sachs, her role involves 'managing school engagement programmes across the UK, supporting external conversations and diversity and inclusion, and delivering all Diversity and Inclusion Events across the country.'
In the future, she hopes to work her way up in an organisation to promote and support inclusive working environments.
I got to this point in my career by getting as much work experience as possible. I completed two summer internships before securing my placement.
View our Alumni profiles

Key staff

Programme Leader Kerry McKay



Further information - includes assessment method

| Course fact sheets | |
| --- | --- |
| BA (Hons) Business Studies with Information Systems | Download |

| Programme specifications | |
| --- | --- |
| BA (Hons) Business Studies with Information Systems | Download |

Additional information

Sandwich placement or study abroad year

Optional

Applications open to international and EU students

Yes

Course length

Full Time, 3 Years
Sandwich, 4 Years

Location

University of Hertfordshire, Hatfield

How to apply?

Fees and funding
Due to the ongoing Coronavirus pandemic, examinations may be replaced by an alternative form of assessment during the academic year 2021/2022. Please refer to the Programme Specification on these pages for further details.