BA (Hons) Business Management with Spanish
Entry requirements

| UCAS points | A Level | BTEC |
| --- | --- | --- |
| 104-112 | BCC-BBC | MMM-DMM |

Additional requirements

GCSE: Grade 4/C in English Language and Mathematics

All students from non-majority English speaking countries require proof of English language proficiency, equivalent to an overall IELTS score of 6 with a minimum of 5.5 in each band.

If you do not have the required IELTS or equivalent for direct entry on to your degree programme, our Pre-sessional English and International Foundation courses can help you to achieve this level.

For more details on the University of Hertfordshire's entry requirements, please visit our Undergraduate Entry Requirements page.

Find out more about International Entry Requirements

The University of Hertfordshire is committed to welcoming students with a wide range of qualifications and levels of experience. The entry requirements listed on the course pages provide a guide to the minimum level of qualifications needed to study each course. However, we have a flexible approach to admissions and each application will be considered on an individual basis.

Professional accreditations

We've developed our BA Business Management with Spanish in close collaboration with several leading professional bodies, making sure our modules meet their rigorous requirements.

These include the Chartered Institute of Personnel and Development (CIPD), Chartered Institute of Marketing (CIM) and Chartered Institute of Management Accountants (CIMA). Depending which modules you choose, you can apply for exemptions from these organisations' professional exams.

Sign up for alerts

Get access to personalised content, tailored towards your interests:

Information on your favourite courses
Tips to help you through the application process
Blogs, vlogs and advice from current students
Why choose this course?
You'll be supported in your studies and preparing for your future
Tailor your studies around your core strengths and interests
Improve your employability with a language
the BA Business Management with Spanish gives you the opportunity to study across a range of business disciplines so that you can pursue a wide variety of careers in business management
develop a strong theoretical and practical understanding of business which will give you an excellent start in your business management career
broaden your understanding of business; including essential areas of leadership, information systems, marketing, and data analytics as well as your professional skills within the workplace
experience learning across the different essential areas of business. In the latest National Student Survey (NSS) 81% of Business students at Hertfordshire Business School said that the course had provided them with opportunities to bring together ideas and information from different topics
you will be exposed to all the relevant areas of business, which our extensive network of organisations and employers tell us they want from graduates
access to first-class teaching and resources. 82% of Business students in the 2021 National Student Survey (NSS) said the resources (books, online services and learning spaces) supported their learning well
become a part of a vibrant, international and collegiate community which is comprised of both student and tutors
we value what you have to say. Student voice is very important to us. In the 2021 NSS, 84% of our Business students said that they felt they had the right opportunities to feedback on their course. We are also passionate about students developing their professional networks and 80% of students said they had the right opportunities to work with other students as part of their course.
Careers and employability 
86% of UH Business Management graduates are in employment or further study within 15 months of graduating (Graduate Outcomes Survey 2018-2019). The average salary of our Business Management graduates 15 months after graduating is £23,500 (Graduate Outcome Survey 2017-2018). 
Many of our graduates have found work in the public sector and private sector, in roles such as Account and Development Manager, Commercial Support Analyst, Credit Controller, Data Analyst, HR and Operations Administrator and Marketing Coordinator.
Our graduates have also gone on to work for reputable employers such as Accenture, Amazon, Louis Vuitton, KPMG, IBM and PricewaterhouseCoopers (PWC).
Our aim is not only to teach you the principles of business theory but how to use those theories in practical business environments. This is the reason why so many of our students thrive in industry after graduation. 
What's the course about?
Indicative course structure
This course will give you a solid knowledge of business and business management. You will apply the latest business theories and paradigms to practical case studies and scenarios, allowing you to build your portfolio of professional skills. You will also benefit from modules covering core business areas such as data analytics, international strategic leadership, innovation and global business. The course will also have modules specifically focused on employability and developing and enhancing the skills necessary to thrive in your future career.
You will have the opportunity to study abroad or spend a year in industry, giving you valuable experience and the opportunity to enhance your career prospects.
You can also study a language with this course. You can be awarded the degree 'with language' in the title if you choose to study a foreign language in all years of study.
In the first year, all students study introductory modules on business and markets, becoming a Business Professional, Understanding Marketing and then either The Global Business Environment or a chosen language (if the student has chosen to study a language). The Business and Markets module enables students to understand the economic context of modern business by introducing and developing an appreciation of the value of economic approaches, principally through examining the role and functioning of the market. The Business Professional is an introductory module that develops both academic and study skills to support students making the change to degree-level study and becoming a Business Professional in the future. The Understanding Marketing module introduces marketing today as an exciting and rapidly changing field of study. It is about understanding customers and relating to them, providing products and services that are relevant at the right price, at the right time and in the right place. These introductory modules ensure our students have a general understanding of the broad essential areas of business, to both progress in their studies and begin building their professional careers.
In the second year, all students progress to Business Analytics, Managing People and Project Management in Business. These three core modules ensure a detailed understanding of the growing world of analytics, the theories and practicalities of managing people in the workplace as well as a grounding in project management in business. At this stage, students can choose to focus their studies on one of two specialist pathways or keep a generalist degree. The Leadership and Management pathway includes modules focusing on Leading Innovation and Change, and Leading Across Sectors, to start equipping students with essential leadership and management knowledge and skills that will benefit them in their future careers. For those students wishing to specialise in an Information Systems pathway, modules focus on User Centric Design and Mobile Business Technologies. Students staying on the generalist pathway can also opt to study these modules as well as have access to a wide range of other optional modules, including Organisational Psychology and Performance Management and Reward. This broad choice of modules allows students to build on their introductory knowledge and continue creating their professional profiles.
In the final year, all Business students study Leadership Theory in Practice, Professional Development in the Workplace and Creative Problem Solving for Managers. The core module of Leadership Theory in Practice allows students to develop an understanding of the theory of leadership and how this translates into real-life organisational examples of leadership practice. There will also be an opportunity to examine the student's own leadership style and how this might be developed and honed, as they move into their career. Professional Development in the Workplace is designed to enable students to reflect on work-relevant learning from their Business programme, alongside work-based learning from paid or voluntary work experience and build their experience into an employment portfolio ready for the workplace. Creative Problem Solving for Managers is the third core module in the final year and this module is very practically orientated and hands-on. It is aimed at anyone intending to become an effective manager, consultant, analyst or other professional. This module encourages students to make sense of, and understand, the difficult real-world situations they will face. Those students on the Leadership and Management pathway also study International Strategic Management and Leadership and Sustainable Development. Students on the Information Systems pathway study Databases for Management Decision Making and Advanced Project and Risk Management. For those students on a generalist pathway, they also have the choice of the specialist optional modules as well as modules including Integrated Marketing Communications, International Human Resource Management and International Marketing Communications.
Work placement: As part of the Business degree, students can take a placement year working at an organisation found by the University or their own choice (subject to University checks). This is an excellent opportunity for students to develop work experience as well as create their professional network. Previous placement organisations include IBM, Nomura, Enterprise Rent A Car, GE Healthcare, Xerox, Vauxhall, Disney, FDM Group and Borro.
Study a language
At the Hertfordshire Business School there are a lot of opportunities to study a modern language as part of your degree alongside another subject. Your chosen language will comprise 25% of your studies and will be listed on your degree certificate.
This course will develop language and communication skills, and cultural insights into the countries of the language studied. The course will also develop many other transferrable skills to boost your employability prospects, such as time management and organisation; resilience; cultural understanding; working both independently and as part of a team.
Your main campus is de Havilland 
You'll share this campus with students from business, law, sport, education, and humanities subjects. The student housing is close to our Sports Village which includes a gym, swimming pool and climbing wall. You can get breakfast, lunch, or dinner in our on-campus restaurant or bar (in the newly built Enterprise Hub) on days you don't feel like cooking. You can also use the common room to play pool, video games or just to hang out with friends.  Our Learning Resources Centres are open 24/7, which means you can study whenever suits you best. Want to pop over to the other campus? You can take the free shuttle bus or walk there in just 15 minutes.  
What will I study?
You will be studying four 15 credit modules in each semester (this may vary between double modules) and your contact time varies between modules, but usually you will have two sessions per week for each module, a one-hour lecture following by a one-hour seminar/tutorial. Typically, a new topic or theory will be introduced in each lecture and will be followed up with class discussion and feedback in the subsequent seminar. In addition, as part of your study time, you will be collaborating with your peers on tasks and group assignments. Module leaders also offer weekly drop in and feedback sessions, usually 2x one hours per module as well as revision sessions.
The University's 'online learning environment' means you can access all your course resources, literature and timetables from anywhere in the world.
Usually, assessment is split between coursework and examinations. The style of coursework can vary from presentations to business reports, essays depending on the taught topics.
Check out our student blogs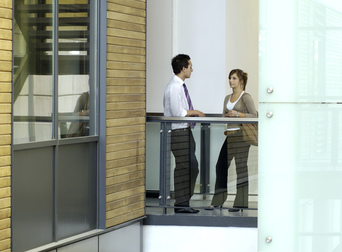 Meet Alan Chu who utilised the placement year on his course to gain valuable work experience enabling to land his dream job. He is currently the Finance and Operations Director at Beechbrook.
Read more stories
Find out more about this course
| | |
| --- | --- |
| Current job role | Finance and Operations Director |
| Year of graduation | 1999 |
| Course of study | BA(Hons) Business Studies |
University experience
Alan grew up in London and was looking for a university which wasn't too far away from home but would also enable him to live independently. The University of Hertfordshire was perfectly located for him. Alan loved the sense of freedom he had and felt secure knowing he could still travel home easily. He enjoyed student life and made good friends, which he's still in contact with today. Alan also met his wife while studying with us.
Alan applied to his chosen course because the variety of modules allowed him to keep his options open as he hadn't decided the area of business he wanted to work in. Our course was ideal because Alan could discover his interests and strengths along the way. A work placement year was another big deciding factor. Alan had little work experience before starting his degree and was highly motivated to change this. His sandwich year with the Audit Commission in London gave him the chance to learn essential office and IT skills. He became more confident and his insight into business was a valuable talking point at interviews.
Career progression
Alan joined the graduate audit trainee scheme with PricewaterhouseCoopers and qualified as a Chartered Accountant. He then worked as a Financial Controller at a mid-market private equity house, Graphite Capital. After spending seven years in the finance industry he joined a private debt fund manager, Beechbrook, as the Finance and Operations Director. This has given Alan the opportunity and responsibility to provide loans and equity solutions to small and medium-sized businesses across northern Europe.
I managed to get a placement year with the Audit Commission in London. This really helped boost my confidence and provided me with experience. I would recommend a sandwich year out in industry; it is really valuable.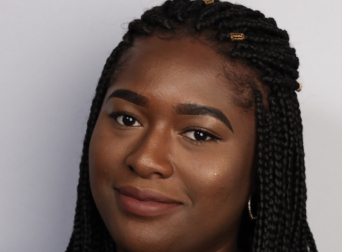 Alumni Stories
Abies Iriowen
Meet Abies Iriowen who has applied her degree to improve diversity and equality in businesses. She currently works as a Diversity & Inclusion Coordinator at Goldman Sachs
Read more stories
Find out more about this course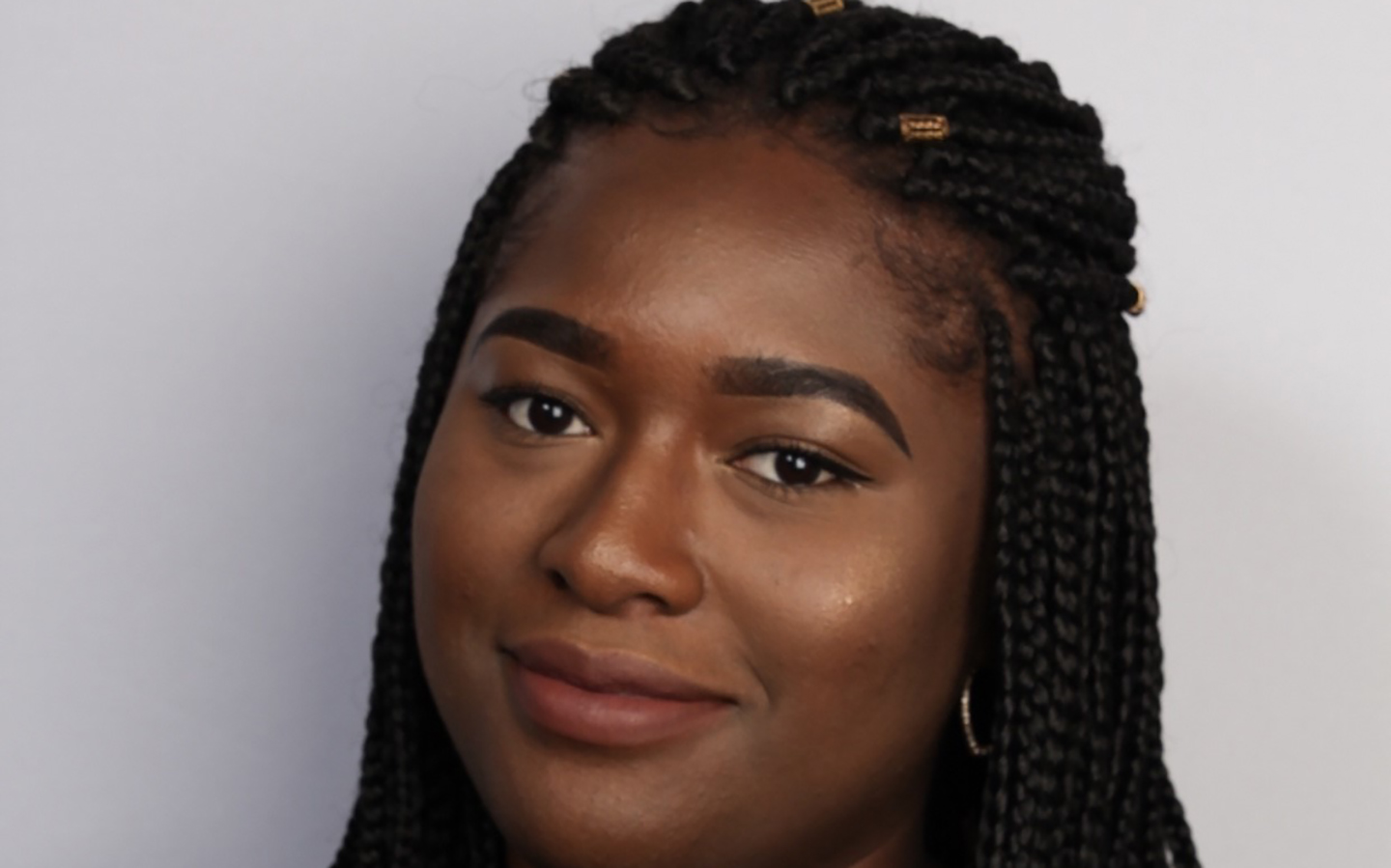 University experience
Abies has fond memories of her time at the University of Hertfordshire and is grateful for all of the opportunities she had within and outside of her studies.
She stresses the importance of joining societies, going on trips and taking advantage of tutors. She says, that her studies gave her 'the push to get practical work experience as they taught me great organisation skills and how to work well in a team.'
As part of her degree, Abies secured a placement at FDM group who then asked her to come back after she graduated. 'I got to this point in my career by getting as much work experience as possible. I completed two summer internships before securing my placement.'.
Current career and future
As a Diversity and Inclusion Coordinator at Goldman Sachs, her role involves 'managing school engagement programmes across the UK, supporting external conversations and diversity and inclusion, and delivering all Diversity and Inclusion Events across the country.'
In the future, she hopes to work her way up in an organisation to promote and support inclusive working environments.
I got to this point in my career by getting as much work experience as possible. I completed two summer internships before securing my placement.
What's next for my career?

Employability is at the heart of every Hertfordshire degree and we're pleased to say that 93% of graduates from the BA Business Studies go into work or further study within six months of graduating.

They go into a whole range of business roles, including finance officer, HR manager, key account administrator, management consultant, marketing executive, purchasing officer, project manager, quality consultant, recruitment consultant and trainee accountant.

Our graduates launch careers with all sorts of organisations, including leading names like British Airways, Citibank, Ernst and Young, GlaxoSmithKline, KPMG, IBM, PWC, Rolls-Royce, Royal

Around 93% of our graduates have gone on to work or further study within six months of finishing this course. Our graduates have worked at Disney, Ford, GlaxoSmithKline, IBM, KPMG, Marks and Spencer and Xerox. You can also spend time studying abroad in Europe, North or South America, the Far East or Australia.

View our Alumni profiles

Key staff

Ms Kerry McKay
Programme leader


Further information - includes assessment method

| Course fact sheets | |
| --- | --- |
| BA (Hons)(SW/YAB) Business Management with Spanish | Download |
| BA (Hons)(SW/YAB) Business Management with Spanish | Download |

| Programme specifications | |
| --- | --- |
| BA (Hons) Business Management | Download |
| BA (Hons) Business Management | Download |
| BA (Hons) Business Management | Download |

Additional information

Sandwich placement or study abroad year

Optional

Applications open to international and EU students

Yes

Course length

Full Time, 3 Years
Sandwich, 4 Years

Location

University of Hertfordshire, Hatfield

How to apply?

Fees and funding