BA (Hons) Business Economics with German
Entry requirements

| UCAS points | A Level | BTEC |
| --- | --- | --- |
| 112-120 | BBC-BBB | DMM-DDM |

Additional requirements

GCSE: Grade 4/C in English Language and Mathematics

All students from non-majority English speaking countries require proof of English language proficiency, equivalent to an overall IELTS score of 6 with a minimum of 5.5 in each band.

If you do not have the required IELTS or equivalent for direct entry on to your degree programme, our Pre-sessional English and International Foundation courses can help you to achieve this level.

For more details on the University of Hertfordshire's entry requirements, please visit our Undergraduate Entry Requirements page.

Find out more about International Entry Requirements.

The University of Hertfordshire is committed to welcoming students with a wide range of qualifications and levels of experience. The entry requirements listed on the course pages provide a guide to the minimum level of qualifications needed to study each course. However, we have a flexible approach to admissions and each application will be considered on an individual basis.

Sign up for alerts

Get access to personalised content, tailored towards your interests:

Information on your favourite courses
Tips to help you through the application process
Blogs, vlogs and advice from current students
Why choose this course?
You'll be supported in your studies and preparing for your future
We are ranked 15th for Economics in the UK
Improve your employability with a language
To receive a broad intellectual learning experience by studying economic issues within the wider political and social environment;
To develop a critical understanding of the principles of economic theory;
For an appreciation of different approaches to economic problems and their relevance for real-life circumstances;
To develop the ability to apply the theories of economics to a range of decision-making problems in business;
To become equipped with a set of subject-specific and transferable skills needed to pursue a successful career.
You could be eligible for a £2,000 scholarship if you achieve a tariff of 120 UCAS points (in one sitting) and are a full-time home student starting your course in September 2022. Full eligibility criteria and further details.
What's the course about?
Indicative course structure
Economics drives business, informs policy and affects everyone's lives. With its applied business focus, this course emphasises the economic analysis of key business functions and the industrial structure of market economies and the global environment. It will give you a detailed understanding of the principles of economics and teach you how to apply these principles to support decision making. As well as developing an understanding of the nature of pricing, investment, employment and many other decisions businesses have to take, you'll have the option to study modules in marketing, accounting finance and human resource management.
Study a language
At Hertfordshire Business School there are a lot of opportunities to study a modern language as part of your degree alongside another subject. Your chosen language will comprise 25% of your studies and will be listed on your degree certificate.
This course will develop language and communication skills, and cultural insights into the countries of the language studied. The course will also develop many other transferrable skills to boost your employability prospects, such as time management and organisation; resilience; cultural understanding; working both independently and as part of a team.
Your main campus is de Havilland 
You'll share this campus with students from business, law, sport, education, and humanities subjects. The student housing is close to our Sports Village which includes a gym, swimming pool and climbing wall. You can get breakfast, lunch, or dinner in our on-campus restaurant or bar (in the newly built Enterprise Hub) on days you don't feel like cooking. You can also use the common room to play pool, video games or just to hang out with friends.  Our Learning Resources Centres are open 24/7, which means you can study whenever suits you best. Want to pop over to the other campus? You can take the free shuttle bus or walk there in just 15 minutes.  
What will I study?
You will be studying four 15 credit modules in each semester (this may vary between double modules) and your contact time varies between modules, but usually you will have two sessions per week for each module, a one-hour lecture following by a one-hour seminar/tutorial. Typically, a new topic or theory will be introduced in each lecture and will be followed up with class discussion and feedback in the subsequent seminar. In addition, as part of your study time, you will be collaborating with your peers on tasks and group assignments. Module leaders also offer weekly drop in and feedback sessions, usually 2 x 1 hours per module as well as revision sessions.
The University's 'online learning environment' means you can access all your course resources, literature and timetables from anywhere in the world.
Usually, assessment is split between coursework and examinations. The style of coursework can vary from presentations to business reports, essays depending on the taught topics.
Check out our student blogs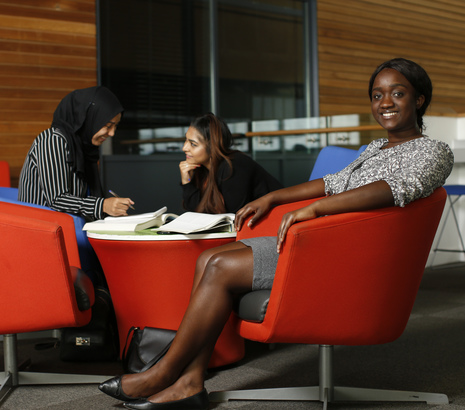 Student Blogs
Jess - Week at a glance
My week at a glance
So, I applied for this course through clearing and it has been a highly educational and enjoyable two years and I am incredibly happy that I was told about this course through my teachers at the other campus. The way that our course works is that you go to your local consortium college (whether that be: Oaklands, West Herts, North Herts or Herts Regional- my college) and you learn a similar specification to those at the university campus, however, the material taught varies slightly in the way we carry out tasks; taking a more practical approach instead helps prepare us more for the workplace!
In the second year of our course, the biggest project we completed was a work-based learning project worth 30 credits. If we failed this, we would fail the entire year. This project asks for us to carry out research and make our own report. Having finished this project, I really enjoyed the process. This is the module with the most focus in year two due to the fact it carries the most marks!
My course is taught from Hertford Regional College, Ware Campus, one of University of Hertfordshire's consortium colleges and the requirements are for me to be in two days a week. In the first year of my foundation degree, I needed to come in on Tuesday and Thursday. In the second year, it was Thursday and Friday. A typical day of a student at our college as part of the HE (Higher Education) department would look like:
09:30 Lecture starts - Our one to one lecturer would begin their lecture at 09:30 in comparison to a normal 09:00 start at University. Our first day in the week would normally consist of a 09:30 lecture until 11:00. However, despite that fact that this may seem quite long it goes by quickly as the information we learn is never too bulky to keep and is delivered in a fun and educational way.
11:00 -15/20 minute break
11:20-12:30 - Group discussion and extra topics normally discussed- we would normally discuss in our small class size (around 10 of us) about what we think about the topic we are learning about, whether we agree/disagree with each other,
12:30- 13:30 - An hour lunch break
13:30-14:30 -Class resumes
14:30- 14:15 - Second section of the day
14:30-15:15 - Lecture two
15:15-15:45 - one to one tutoring- progress checks- are you meeting your targets? what is your weekly attendance, have you been attending on time? how do you feel you are getting on? what is something you are struggling with?
15:45-16:15 - Last section of the day- Something which may at first appear off-putting about the foundation degree course is the normal day of our class and how similar it may appear to a normal school or working day. Personally, this has been very good in getting me into work mood which is the main aim of the course as it tests your punctuality, your ability to present original and organic ideas with substance and lastly tests your ability to get on with others (ie future colleagues). The course really prepares you for the real and competitive working world.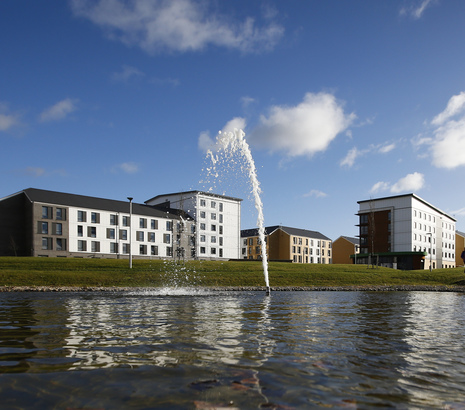 Student Blogs
Jess - Things you should know
Something interesting for a prospective student to consider
Something I think would be interesting to a prospective student when considering the FDA course is how great it is to commute to if you live within the Ware/Hertford area. For me, I lived a seven-minute drive from the facilities, so it was in perfect distance. I would really say this may be a massive positive for prospective students who do not wish to go far away from home/are unable to study far away from home due to medical or personal reasons.
An added element worth noting is that our course is cheaper. The standard course at the university is a fair amount more expensive in comparison; per year our course costs £6,165 compared to £9,250 at University.
Another thing worth noting is that the experience feels more personal compared to a larger course with lots of people. You get to know everyone on your course so that you are very comfortable with all of them by the time that your course ends. When you enter your third year you are taught on campus.
A final thing to consider is if you feel it has all gone wrong on results day, whether that be in your A levels or your Level three BTEC. This course is a great alternative for students who did not do as well as they may have hoped for whatever reason that may be! Another thing which is good for potential students considering this course is that you can still retake Maths/English alongside side the course. If there is a grade you were previously unhappy with you can still retake it, however, after 19 there may be fees that apply for you to be able to retake your Maths and English qualifications. The course is very welcoming and after the two years you can then go to the main campus with everyone else and by that stage, you would have built up your confidence and be ready to take on University life! Enjoy!
Student Blogs
Jess - Choosing my course
What I love most about my course
Over the past two years, What I love most about my course is the flexibility, confidence-building opportunities and the ability to investigate weaknesses in my skills and improve them as well as my and confidence in my abilities. Although the course is not taught directly from the university over the last two years, I felt highly independent.
As time when on I felt that being independent was very easy compared to when I was at college because if I were unsure about the quality of work I was producing, I would always ask questions. The course allows you to develop your skills individually and the small class sizes are great for those who may not learn well in a large lecture full of people. The smaller class size allows individuals to receive the help that you won't get in a lecture class size.
For someone who suffers badly with social anxiety this course has been ideal as I now feel much more comfortable in my surroundings and environment and find it easy to relax and learn, therefore, if you feel overwhelmed with big lecture halls that have a 200-student capacity, this course is perfect for you. We are also able to see other Higher Education (HE) colleagues on the top floor art department who are studying HE Visual Merchandising and Graphic Design. This is nice as sometimes it may feel as though we aren't at university so when we see students who are also studying HE courses, it makes us feel like we belong.
The graphic design and visual merchandising students also have a separate room upstairs- so if anyone is interested in studying one of the creative subjects, I would definitely say that Herts Regional College (HRC) cater well for it- especially as the campus itself is commonly known as the "creative enterprise campus".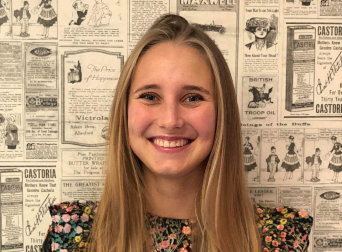 Alumni Stories
Elizaveta Zaskalko
Meet Elizaveta Zaskalko who has explored the tourism industry and shared her passion for travel. She currently works at Expedia Inc as Associate Market Manager.
Read more stories
Find out more about this course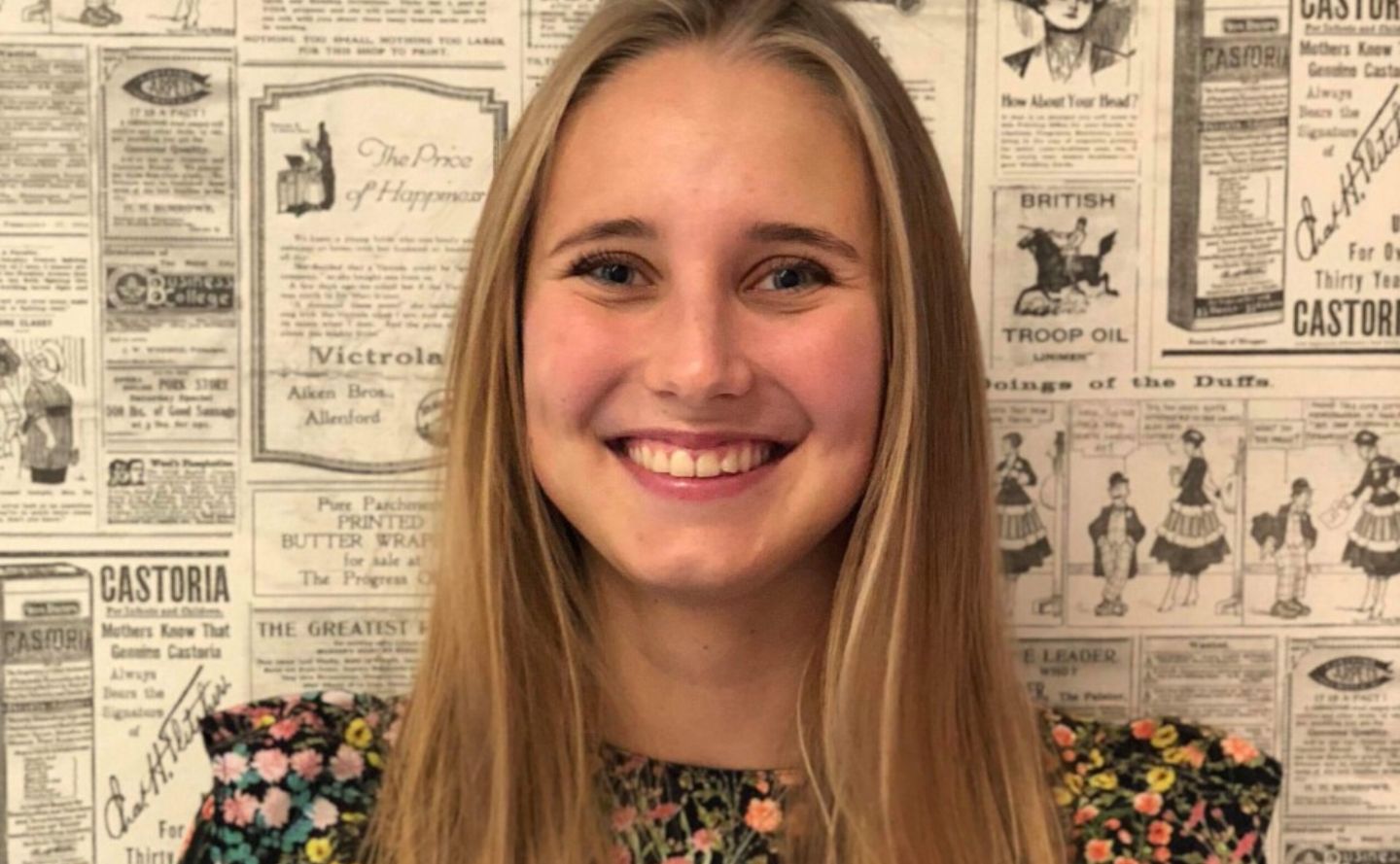 A passion for travel
Elizaveta always had a passion for tourism and knew her career would be within the industry. She currently works at Expedia Inc as Associate Market Manager in the Join Expedia Team (JET) and is responsible for the acquisition of new hotels in Kent.
She started at Expedia straight after graduating from the University in 2016, in the role of Market Associate in the Account Management team. After a year in post she decided to step out of her comfort zone and apply for a promotion in the expanding JET team.
Studying at the University gave her a vast knowledge of the tourism industry which she previously lacked and prepared her for entering the sector. Tourism is a diverse and global industry with many career opportunities for new graduates.
She says, 'When I started my studies, I knew that I wanted to work in the tourism industry but had no idea which part of it. As I progressed, I learned about so many different branches of the industry and it really helped me to narrow it down to the one I actually really enjoyed.'
Strong employment links
'The best thing about my course is that it prepared us for the working world. The programme had a huge focus on employability, which I think was incredibly useful. Coming out of university I knew where I wanted to go, what I wanted to do and how to achieve it.'
The employment focus and links to industry embedded into Elizaveta's degree are what persuaded her to study at Herts. Our courses are designed to give students great opportunities, prepare them for professional life and provide them with direct access to their chosen profession through expert teaching and tangible industry connections.
Elizaveta says, 'An important factor for me choosing to study at the University was being able to do an industry placement year, as it's very hard to get a job without work experience nowadays. My placement year was very challenging but it was one of the most useful experiences I have had so far.'
The best thing about my course is that it prepared us for the working world. The programme had a huge focus on employability, which I think was incredibly useful. Coming out of university I knew where I wanted to go, what I wanted to do and how to achieve it.
What's next for my career?

An economist provides specialist advice based on economic theory and knowledge. They study data and statistics and carry out in-depth research, which enables them to be able to forecast future trends and make recommendations. Economists are employed in a variety of roles in both the public and private sectors, and they are highly sought after. Typical jobs relating to Economics include Financial Risk Analyst, Actuary or Statistician. Other options that use relevant skills such as analytical and problem-solving would be in sectors such as business intelligence, market research, retail merchandising and social research.

Our graduates have started their careers in roles such as emerging market analyst, fund manager's assistant, management trainee, merchandise associate, pensions administrator, purchase ledger accountant, quality assurance analyst, settlements clerk, trainee accountant and trainee stockbroker. Recent destinations include Citibank, Friends Provident, HSBC, Royal Bank of Scotland, Tesco and Vauxhall.

View our Alumni profiles

Key staff

Dr Frank Currie
Subject Group Leader – Economics & Business Economics


Mr Jon Easter
Head of Department - Accounting, Finance and Economics


Dr Tassos Patokos
Programme Leader – Economics & Business Economics
Find out more about Dr Tassos Patokos

Further information - includes assessment method

| Course fact sheets | |
| --- | --- |
| BA (Hons) (SW/YAB) Business Economics with German | Download |

| Programme specifications | |
| --- | --- |
| BA Hons Business Economics Pathways | Download |
| Languages | Download |

Additional information

Sandwich placement or study abroad year

Optional

Applications open to international and EU students

Yes

Course length

Full Time, 3 Years
Sandwich, 4 Years

Location

University of Hertfordshire, Hatfield

How to apply?

Fees and funding
Due to the ongoing Coronavirus pandemic, examinations may be replaced by an alternative form of assessment during the academic year 2021/2022. Please refer to the Programme Specification on these pages for further details.