BA (Hons) Accounting and Economics
Due to the ongoing Coronavirus pandemic, examinations may be replaced by an alternative form of assessment during the academic year 2020/2021. Please refer to the Programme Specification on these pages for further details.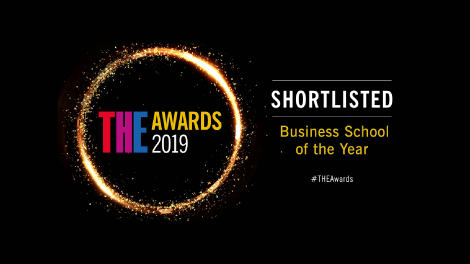 You'll be supported in your studies and preparing for your future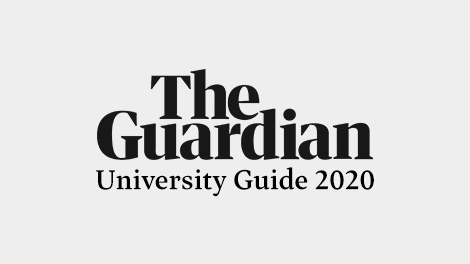 We are ranked 4th for Economics in the UK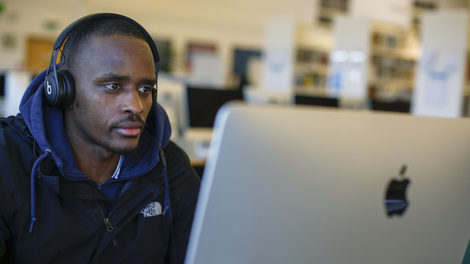 Access exemptions from professional accountancy bodies
This course includes the sandwich year options of:
*No fees are charged for this year
Key information

UCAS code

NL41

Institution code

H36

School of study

Hertfordshire Business School

Course length

Full Time, 3 Years
Sandwich, 4 Years

Location

University of Hertfordshire, Hatfield

Entry requirements

| UCAS points | A Level | BTEC |
| --- | --- | --- |
| 104 | BCC | DMM |

Additional requirements

GCSE: Grade 4/C in English and Mathematics

All students from non-majority English speaking countries require proof of English language proficiency, equivalent to an overall IELTS score of 6 with a minimum of 5.5 in each band.

If you do not have the required IELTS or equivalent for direct entry on to your degree programme, our Pre-sessional English and International Foundation courses can help you to achieve this level.

For more details on the University of Hertfordshire's entry requirements, please visit our Undergraduate Entry Requirements page.

Find out more about International Entry Requirements.

The University of Hertfordshire is committed to welcoming students with a wide range of qualifications and levels of experience. The entry requirements listed on the course pages provide a guide to the minimum level of qualifications needed to study each course. However, we have a flexible approach to admissions and each application will be considered on an individual basis.

Professional accreditations

With exemptions from the professional examinations of the Chartered Institute of Management Accountants (CIMA) and Association of Chartered Certified Accountants (ACCA), and the option to take a one year work placement, this course will give you the edge in the job market.

Sign up for alerts
Why choose this course?
5 Reasons to Study BA (Hons) Accounting and Economics
Our Accounting and Economics programme is designed for students who wish to have a greater choice and specialism in their studies. The combination of subjects provides both technical training in accounting and an understanding of the role businesses take in a modern economy.
The course will also provide good preparation for advancement through accounting qualifications and, depending on the options you choose, you will graduate with valuable exemptions from the professional examinations of the Chartered Institute of Management Accountants (CIMA), the Association of Chartered Certified Accountants (ACCA) and the Institute of Chartered Accountants in England and Wales (ICAEW).
The course has been developed with industry leaders and professional bodies, combining real world scenarios with academic theory, to give you the wide spectrum of knowledge and skills needed when you graduate. The course is taught by leading academics and industry specialists with years of real world commercial experience within the accounting and finance sectors.
All students have the option to study abroad and learn or develop language skills to give you an edge in the job market.
The course gives you the opportunities to do a work placement in small or large businesses, developing key employability skills, both domestically and internationally.
What's the course about?
The study of Accounting and Economics brings students face to face with the current trends, practices and themes within both the Accounting and in touch with global economies. This practical and relevant course develops students to become confident, knowledgeable and forward thinking graduates ready to take on this growing sector head on. 90% of Accounting and Economics graduates are in employment or further study after 6 months.
Studying economics enables you to gain a sound knowledge of economic principles and to appreciate fully the way in which this knowledge can be applied in 'real world' situations. The field of study emphasises the role of economics in the formation of policy by individuals, companies and governments as well as offering an appreciation of the role played by business in a modern economy.
Studying accounting will provide you with a sound basis for progression to careers in accounting or with an accounting bias, as well as for careers in general management. It will also afford a good preparation for professional accounting qualifications.
This multi-disciplinary and globally focused course has been developed with industry leaders and professional bodies, combining real world scenarios with the academic theory of a university degree to give you a spectrum of skills for when you graduate. The course is taught by leading academics and industry specialists with years of real world commercial experience within the sector.
What will I study?
Alongside traditional teaching methods of lectures, seminars and tutorials, we operate a web-based student support system called StudyNet where you can expect to find a range of material and communications about every module.
The teaching method for most modules on the course is a one hour lecture followed by a one hour seminar. Typically, a new topic will be introduced in each lecture. The seminars provide an opportunity to discuss and obtain feedback on the topic introduced in the previous week's lecture. Usually, assessment is split between coursework and examination. Coursework may take a variety of forms and could be individual or group work.
Level 4

Level 5

Level 6

Study abroad

This course offers you the opportunity to study abroad through the University's study abroad programme. Study abroad opportunities are available worldwide and in Europe under the Erasmus+ Programme.

Work placement

As with all courses at Hertfordshire Business School, you can undertake a paid work placement in a UK or International business. During this time you will be employed by a business and will be subsequently paid. The Careers, Employment and Enterprise team based on the campus can help you find and tailor applications to maximise your chances of securing a relevant placement.

As part of our enterprise and employability focus, we give you many options to gain work experience. You can undertake internships during the summer, engage in multiple work shadowing opportunities, and take on a yearlong placement between your second and third year.
I started my journey as a teenager and have graduated as a young man equipped with the tools and knowledge to succeed in the real world.
Check out our student blogs
Student Blogs
Kayleigh - Week at a glance
My week at a glance
At the beginning of each week I write up my lecture PowerPoints ready to take with me to my lectures so I can add notes to it during the lecture. I find that writing up my lectures helps me to take in the information given to us. I tend to do my reading in bits throughout the week to help break it up, but I make sure it's done before I go to the relevant lecture. I find doing this betters my understanding of the topic that is going to be covered in that lecture!
For each Accounting module, I had a 1-hour lecture and 1-hour seminar each week! For French, I had a 2-hour lectorial, which is a lecture and seminar in one session! I went into uni 3 days of the week for lectures and seminars; I had two days at home!
Towards the end of October, assignments start to get set so you have a lot more work to be doing. I like to start the research for my assignments when they get set. Don't leave them until the last minute, you'll do much better when you have time to think about what you're going to write! Managing your time between assignments and work for your lectures can be difficult but if you make yourself a plan you'll be just fine!
I lived at university, so I also had to make time for my weekly food shop and things like that too. I tended to go on one of my days off in the morning and then in the afternoon I could get back to my uni work! I would also work for the university on open days and other events as a student ambassador, so I also had to factor that into my schedule. You need to make sure you have some time for yourself so you can wind down, you don't want to overload yourself! I like to spend a day of the weekend watching Netflix or meeting up with friends!
Student Blogs
Kayleigh - Things you should know
Things you need to know before studying Accounting at Herts
There can be some preconceptions of what accounting is; it is NOT all maths! There is a lot of maths involved in the course, but it is not complicated maths so don't worry, there is also a lot of written aspects too. There are different types of accounting ranging from financial to management accounting, all of which you cover over the three-year course! All the lecturers are chartered accountants, and most have worked in industry for a significant amount of time and they have so much information for you. They're always willing to help you as much as they can!
With any degree, there is a lot of reading. You use a different textbook for each module, and they set reading weekly for you. Most of the textbooks are on the online library and so are free to access so don't go buying the textbooks straight away. For certain modules, doing the reading helps deepen your understanding of the topic significantly. For me, doing the reading for my Taxation module helped me to better understand the topics we studied but don't try to do it all at once because you won't take any information in. Remember to break it up so you don't overload yourself!
You will be doing both exams and coursework regarding assessments for the course. Your coursework can range from an essay or a report but could also be a presentation in a group. Most modules have a mixture of exams and coursework so don't stress too much about doing exams because you have your coursework to fall back on if necessary.
I would highly recommend that future students research what a chartered professional qualification is and the different bodies that offer them. Once you complete your degree in accounting it does not mean that you are a fully qualified accountant; you will need to complete a chartered qualification. The university offers a different amount of exemptions upon completion of the course from ACCA, ICAEW and CIMA. In your first year, ACCA comes in for a very informative talk. In this talk they encourage you to sign up to their ACCA accelerate scheme. I would highly recommend this, the cost savings for yourself in the future is very beneficial. They also send you emails keeping you up to date with everything that's going on.
Accounting can be a difficult degree but don't stress. Planning your time wisely and being organised with assignments will make a big difference. Don't forget to enjoy your time at university and make as many new friends as you can! Good Luck!
Student Blogs
Kayleigh - Why I chose Herts
Why I chose Herts
The first reason being that Herts had the perfect course for me, Accounting with French. Herts allows you to do a language alongside a business degree which not that many other universities offer! Not only do I receive several exemptions from my professional accounting qualification, but I also got to continue studying French, which is something I really enjoyed at college and wanted to continue at university!
Herts is very close to London but it's not in London. This is perfect for me because I moved from living in a village in the countryside to quite a busy town! I come from North Lincolnshire so Herts is also far enough from home that I would have to be completely independent but not too far that it would take me all day to travel home. Well a 3-hour drive to me isn't that bad anyway. I have lived in halls and off-campus for all 3 years of uni! This has allowed me to meet so many people and some of my best friends! Also, this meant that I was never more than a 5-minute walk from the library on campus that is open 24/7, great for when you have deadlines looming.
When I visited Herts for the first time on my applicant day, I had the best day! I met 3 of the lecturers that have taught me over the past 3 years of uni, which was reassurance the lecturers were lovely! My French teacher was so encouraging and excited! When I started in September there was only 5 people in my French class, so it was very one to one which was so beneficial to me in the long run!
I know that moving away from home for the first time can be very daunting, but don't worry! Everyone in your halls is in the same boat! Go out and enjoy freshers! Order takeaways together and get to know each other! It will be one of the best things you do! My self-confidence has improved so much because I went to uni!
What's next for my career?

Graduates have found employment in fields such as future accounting training with Accountants, local businesses, the public sector or large organisations. Our graduates can leave with key employability, enterprise and strong interpersonal skills. The average salary six months after graduating is £22,000 rising to an average of £28,000 after 40 months. 90% of BA (Hons) Accounting and Economics graduates are in work or full time study after 6 months.

Key staff

Mr Dominic Keating
Programme Leader


Ms Emma Elkington
Head of Group - Accounting


Mr Jon Easter
Head of Department - Accounting, Finance and Economics


Mr Rex Obeng
Level 6 Year Tutor


Further information - includes assessment method

How to apply?

Fees and funding