Hear My Voice
This creative project explored new ways to communicate psychology. Professor Richard Wiseman worked with several students to discover how the written word, poetry, art, sculpture and audio can be used to share the teachings of psychology in an engaging and accessible way.
Student Showcase
Learn about the work our students produced. More examples will be shared over the coming weeks, so please check back.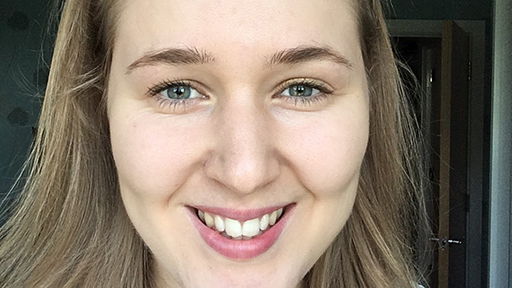 Sarah shares her experience of learning the saxophone from a fixed and growth mindset...
My name is Sarah Sutton, I am on the MSc Psychology conversion course. In this essay I talk about how playing the saxophone taught me the importance of stepping out of my comfort zone, and to never stop learning and growing.
Saxophones, psychology and the growth mindset
I can play the saxophone. I should point out that I wasn't a child prodigy who picked up the instrument when I was 4 years old. Neither was I one of those adults who discover a miraculous ability to make beautiful music that has the power to inspire the world. Instead, I have spent lockdown practicing scales and stuttering through sections. In doing so, I have been unwittingly demonstrating the power of an idea first identified by psychologist Carol Dweck.
Dweck theorised that people navigate the world with a either a Fixed or a Growth Mindset. Holders of the Fixed Mindset view their abilities as static and, as a result, tend to avoid challenges, give up easily, ignore helpful negative feedback and ultimately reduce their chances of reaching their full potential. In contrast, Growth Mindsetters believe that their abilities can grow and so they embrace challenges, persist despite setbacks and learn from criticism. After decades of studies with thousands of students, Dweck concluded that a Growth Mindset was key to success in life.
This simple idea has the power to transform life. Yet the world has been slow to embrace it, with society acknowledging the achievement of a goal, not the journey to reach it. Similarly, schools and universities categorise students based on grades, not potential. Existing in a society that values talent over effort naturally gives rise to the existence of a Fixed Mindset in the majority of people. This was certainly the case for me.
I first began playing the saxophone at age 14. I quickly found out that the road to musicianship was paved with thousands of hours of hard work and not, as I had first assumed, something that I could easily pick up. The Fixed Mindset won and I gave up.
In fact, it wasn't until recently that I understood the power of the Growth Mindset. Bored and browsing the internet one day pre-Covid, I came across a website that served to match potential players with musical tutors. I found a local woman who taught Alto Sax and entered my details in a message. I didn't expect my enquiry to be answered, but within 5 minutes, I had a reply. Before I knew it, I was heading to her house with my saxophone. It was its first journey out of my house in 10 years.
Patient and accepting of my abilities, or lack thereof, my tutor calmly guided me through each note and piece of sheet music. For the first time in my adult life, I was trying to learn something difficult. I didn't feel useless, but rather empowered. Shortly afterwards the pandemic hit and my lessons became more digital but no less helpful. In fact, they really helped to get me through the dark days of isolation and uncertainty. Today I continue to practice every other day and meet for lessons once a fortnight. I am working on Grade 5, which makes me an intermediate player.
I now have focus and ambition like I have never known before. Inspired to continue growing and learning, I applied for a psychology conversion course. Despite being at an age when society expected me to be finished with formal learning, my life has been transformed for the better by it. So while I may not be a great saxophone player yet, I know, as Carol Dweck did, that with perseverance it is only a matter of time.