Professional Doctorate in Health Research
Key information

| | |
| --- | --- |
| School of study | School of Health and Social Work |
| Course length | Part Time, 6 Years |

Entry requirements

A Masters award in a relevant discipline or,
An upper second class degree in a relevant discipline and,
A minimum of three years relevant professional experience.
About the course
The Professional Doctorate in Health (DHRes) is a part-time programme which encourages health and social care and allied practitioners to engage in an exciting and sustained programme of research. Doctoral students who benefit from working within a cohort of fellow students for support and interaction are encouraged to apply. A supportive and multi-disciplinary research environment is provided, while students continue to work in their professional roles.
The programme would be of particular interest to registered practitioners across a range of disciplines e.g. nursing, midwifery, health visiting, radiography, mental health, physiotherapy and paramedics. Some applicants may be working in clinical roles whilst others may work in leadership or managerial positions in acute or community–based health and social care organisations. In order to foster new generations of evidence-based practitioners, those with a strong health service teaching background may also be interested.
Current students benefit enormously from the wisdom of their two allocated supervisors and additional expertise and enthusiasm of a team of academics who contribute to the programme. Students are encouraged to participate within a research community of similarly active researchers and therefore provide insight and inspiration. This research community enables students to develop resilience to academic challenge and to push forward the boundaries of future health and social care provision so contributing to health improvement.
The DHRes offers an intensive programme of research-informed methods training underpinned by current theory, ethical, legal, socio-political, economic and governance frameworks. This is grounded in a robust appreciation of the literature informing the selected research. Advanced training in research design including qualitative and quantitative research methodologies will enhance the student's knowledge and independent practical application of operational research in health and social care settings.
Download the prospectus for the Doctorate in Health Research.
For more information, application forms or to apply please contact Kim Haynes DHRes Administrator, or call her on + 44 (0) 1707 281392.
To discuss your suitability for the programme:
Email Dr. Chaz Simpson, DHRes Programme and Admission Tutor, or call him on +44 (0) 1707 285927
Teaching methods
The 5-year research programme is delivered via a combination of residential blocks, study days, and regular supervision over three phases.
Phase One (Years 1 and 2) comprise 3 x 3 residential day blocks in each year with guiding learning (see below) and regular supervision meetings. Students explore theoretical constructs and literature which shapes their research direction.
Phase Two (Years 3 and 4) Year three comprises 3 x 3 residential day blocks for guided learning (see below) and regular supervision meetings. Students secure research permission to commence fieldwork. Year four comprises 3 study days to encourage students to present and discuss individual research progress in a supportive group environment, alongside regular supervision meetings.
Phase Three (Year 5) comprises 3 study days across the year to encourage students to present and discuss individual research progress in a supportive group environment, alongside regular supervision meetings, independent study and research write up.
Guided learning areas
Health Research Methodologies and Research Ethics 1
This learning area offers students an opportunity to engage with the craft of qualitative research. The learning area aims to inform students about a range of different qualitative methods and applications; to locate such methods and applications in the context of theoretical perspectives; and to develop students' practical skills in the use of methods and analysis techniques.
The Social, Political and Economic Concepts of Health Research
This learning area is designed to enable students to meet the key intellectual objectives of a professional doctorate including an appreciation and understanding of the social, political and economic factors which impact on health and illness, health service delivery and health research.
Health Research Methodology and Research Ethics 2
This learning area addresses statistical concepts and procedures, and will include study of research methodologies and ethics within the quantitative paradigm. In addition, the students will learn about a range of research designs from a quantitative perspective including surveys, randomised controlled trials, case-control studies and quasi-experimental design.
Research Proposal Development
This learning area brings together the learning undertaken in the preceding areas to enable students to develop a coherent research proposal that can be used as a basis for their doctoral dissertation, and which could be adapted to apply for funding from a recognised national funding body for health research.
Advanced Research Methodologies
Students will choose either Advanced Research Methodologies 1 or Advanced Research Methodologies 2. The former builds on Health Research Methodologies and Research Ethics 1, whilst the latter builds on Health Research Methodologies and Research Ethics 2.
Research Ethics
Research ethics must be considered in order to protect participants who participate in health and social research. This GLA considers how ethical principles related to the student's own research must be upheld in the design and implementation of research on human participants and other types of research.
Supervision
Generally at least two supervisors will be appointed when you begin your research programme and will be responsible for the academic direction of your research. These supervisors will have particular expertise in your research area and you should meet them regularly to discuss your research plan. Your supervisors will encourage you to work independently offering pastoral support and guidance where appropriate. You are required to submit drafts of your work to your supervisors who will give you clear guidance on how your research is progressing.
What's next for my career?
The Professional Doctorate in Health Research (DHRes) is a programme of advance study and research specially designed to develop the research and leadership capacity of healthcare professionals.
The DHRes draws on the expertise of the researchers within Centre for Research in Public Health and Community Care (CRIPACC), the School of Health and Social Work to which it belongs, and the University as a whole
Dates
2022
| Start Date | End Date | Link |
| --- | --- | --- |
| 05/09/2022 | 31/07/2023 | Apply online (Part Time) |
2023
| Start Date | End Date | Link |
| --- | --- | --- |
| 05/09/2023 | 31/07/2024 | Apply online (Part Time) |
Course fees
You will be expected to pay for your accommodation at residential study sessions. The fee for 2017-18 is set at £675 for the entire year (three residential study sessions).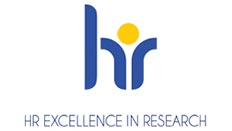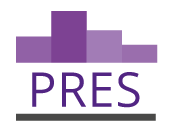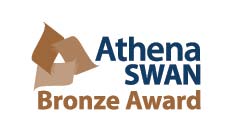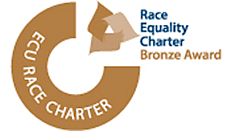 Please note that some of the images and videos on our course pages may have been taken before social distancing rules in the UK came into force.