Why choose Herts?
Sector-Recognised Accreditation: You will be eligible for registration with Social Work England as a professional Social Worker.
Teaching Excellence: You will be taught by experienced research-active Social Work practitioners from the Teaching Partnership with Hertfordshire County Council, and the Tavistock and Portman Foundation Trust.
Employment Opportunities: Graduates work as experienced Social Workers in health and social care settings.
Entry requirements and key information

The normal entry requirements for the programme are:

A good relevant first degree normally at 2:1 or above
Relevant paid, voluntary or life experience
Occupational Health and DBS (Disclosure and Barring Service) clearance
International students are required to demonstrate an English Language capability with an overall average of IELTS 7, with no less than 7 in any band

If you do not have the required level of English for entry, our academic English courses can help you to achieve this level.

| | |
| --- | --- |
| UCAS code | L501 |
| Institution code | H36 |
| School of study | School of Health and Social Work |
| Course length | Full Time, 2 Years |
| Location | University of Hertfordshire, Hatfield |

Request information and updates

Get access to personalised content, tailored towards your interests:

Information on your favourite courses
Tips to help you through the application process
Blogs, vlogs and advice from current students
Employability

Careers

Social workers practice in a wide variety of settings with a range of service user groups and settings from adoption to end of life care and from hospitals to prisons. A former a British Prime Minister was even a social worker and social work lecturer. Depending on your interest your future career could involve work with:

Children and their families, either to avoid family breakdown or where there is a risk of abuse of neglect;
Children with disabilities;
Young offenders
Foster carers;
Adults with physical or mental health problems;
Refugees;
Older people;
Carers;

Our programme will equip you with skills to practice with children and adults throughout their lives and in the full range of statutory and voluntary agencies which employ social workers.

Work placement

Placements are a key part of your preparation to become a social worker. Our placements team will work with you to identify your learning and development needs as well as your existing experience and career aspirations to find the right placements for you.

The skills days you undertake before starting placement (20 in year 1 and 10 in year 2) ensure that you have the skills you need to begin your practice journey and the support you receive from your supervisor in practice and from your placement tutor will mean that you can make the most of every learning opportunity. Academic modules, assignments and your portfolio of practice evidence compiled on placement enable you to develop competence in applying theory, methods and values to your practice.

You will undertake two placements in complementary settings. In the first year you will undertake 70 days of practice placement and the second year of the programme requires you to spend 100 days in practice. Because our focus is on your learning and on your future career these placements may be at a distance from your home and you may need to travel to take up the opportunities available to you.
Professional Accreditations
You are eligible for registration with Social Work England as a professional social worker.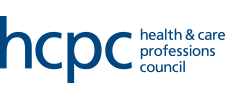 About the course
Social workers help people to live more successfully within their local communities by helping them find solutions to their problems. To succeed, social workers must work not only with clients but their families and friends as well as working closely with other organisations including the police, National Health Service, and schools.
During our two-year MSc programme you will learn the knowledge and skills needed to thrive in the social worker role. In your first year of study you will undertake modules which provide core knowledge about social work purpose, practice, and impact, human growth and development, and the policy and legislation which underpins practice. Additionally, you will learn the key methods, interventions, and skills for working with diverse communities and service users.
The second year of teaching builds on this to explore the research evidence and practice relating to a range of social work settings and collaborative and interprofessional working to assess and manage risks and vulnerability. The programme culminates in the writing of a dissertation on a topic area in which you are especially interested.
This academic learning is complemented by two placement blocks totalling 170 days in contrasting settings and 30 days of classroom-based skill development.
Why choose this course?
Social work is a regulated profession. The MSc Social Work programme leads to eligibility to apply to the Social Work England Register and practice as a social worker in England;
An emphasis on small group practice prepares you for practice in a modern multi-professional workforce;
Interactive learning in and out of the classroom will help you to understand concepts fully;
Academic teaching is supported by social work practitioners from the newly constituted Teaching Partnership with Hertfordshire County Council and the Tavistock and Portman Foundation Trust, service users, and carers enabling you to link theory to practice throughout the programme.
A distinct feature of the programme is an emphasis on the development of knowledge and skills through reflective practice.
2nd in the East of England for Social Work (2023 Complete University Guide).
2nd for health and social care in the Postgraduate Taught Experience Survey (PTES, Advance HE, 2023)
What will I study?
Our teaching recognises the knowledge, competence and life experience that you bring to the programme and we will build on this during the course of the programme. Module leaders on the MSc use a combination of direct teaching, guided study and independent learning. You will be encouraged to develop skills for independent learning and research that are expected and required at level 7 and in your future practice.
Teaching methods include seminars, small group discussions, case study analysis and student presentations, role play and interpersonal skills development. This is complemented by virtue learning environment (Canvas on StudyNet) and small group tutorial support. You will be taught by lecturers who constantly develop their own knowledge through research, publications, and other scholarly activities, and crucially by experienced social work practitioners, service users and carers.
You will be encouraged to develop an understanding of and demonstrate your ability to practice in an anti-discriminatory, anti-racist and anti-oppressive manner, including being able to challenge appropriately and counter discrimination.
From induction onwards, we work together to build a community of learners. During the programme you will be part of an Action Learning Set and will study and undertake assessments as part of this group. These close collaborations will help you to maximise your learning during the two years and help you prepare for your first role as a qualified social worker.
Social work is a regulated profession. As a social work student, you will be expected to register with Social Work England, the social work profession's regulator, and adhere to the standards set out in the code of Practice for Social Workers.
Further course information
| Course fact sheets | |
| --- | --- |
| MSc Social Work | Download |
| Programme specifications | |
| --- | --- |
| MSc Social Work | Download |
| Additional information | |
| --- | --- |
| Sandwich placement or study abroad year | n/a |
| Applications open to international and EU students | Yes |
Student experience
At the University of Hertfordshire, we want to make sure your time studying with us is as stress-free and rewarding as possible. We offer a range of support services including; student wellbeing, academic support, accommodation and childcare to ensure that you make the most of your time at Herts and can focus on studying and having fun.
Find out about how we support our students
You can also read our student blogs to find out about life at Herts.
Funding and fees

Scholarships

Find out more about scholarships for UK/EU and international students

Other financial support

Find out more about other financial support available to UK and EU students

Fees 2023

UK Students

Part time

£825 per 15 credits for the 2023/2024 academic year

EU Students

Part time

£1290 per 15 credits for the 2023/2024 academic year

International Students

Part time

£1290 per 15 credits for the 2023/2024 academic year

Fees 2024

UK Students

Full time

£10395 for the 2024/2025 academic year

Part time

£865 per 15 credits for the 2024/2025 academic year

EU Students

Full time

£16450 for the 2024/2025 academic year

Part time

£1370 per 15 credits for the 2024/2025 academic year

International Students

Full time

£16450 for the 2024/2025 academic year

Part time

£1370 per 15 credits for the 2024/2025 academic year

Since May 2013 the funding of students on Social Work courses has changed. A national cap on the number of social work bursaries available at both undergraduate and postgraduate level was introduced. Each University is allocated a number of bursaries. Each cohort contains more students than the number of bursaries that have been allocated to each University. Consequently, each Higher Education Institution (HEI) is asked to provide a list of names of those students it is nominating for consideration for a bursary. It is the Department of Health, through its NHS Business Services Authority (NHSBSA), that decides a student's eligibility for a bursary, not the HEI. Find out more information about bursaries.

How does the HEI decide which students should be nominated? HEIs will be provided with a deadline by which time they will have had to present the ranked list of nominations to the Department of Health. It is important that individuals both apply and accept early to be considered for a place on the MSc Social Work programme. It will not be possible to nominate any applicant who comes through Clearing (August).

*Tuition fees are charged annually. The fees quoted above are for the specified year(s) only. Fees may be higher in future years, for both new and continuing students. Please see the University's Fees and Finance Policy (and in particular the section headed "When tuition fees change"), for further information about when and by how much the University may increase its fees for future years.

View detailed information about tuition fees

Living costs / accommodation

The University of Hertfordshire offers a great choice of student accommodation, on campus or nearby in the local area, to suit every student budget.

View detailed information about our accommodation

How to apply

2023

| Start Date | End Date | Link |
| --- | --- | --- |
| 01/09/2023 | 30/09/2024 | Apply online (Full Time) |