MSc Business and Organisational Strategy
Due to the ongoing Coronavirus pandemic, examinations may be replaced by an alternative form of assessment during the academic year 2020/2021. Please refer to the Programme Specification on these pages for further details.
Sign up for alerts

Get access to personalised content, tailored towards your interests:

Information on your favourite courses
Tips to help you through the application process
Blogs, vlogs and advice from current students

Key information

| | |
| --- | --- |
| Institution code | H36 |
| School of study | Hertfordshire Business School |
| Course length | Part Time, 3 Years |
| Location | University of Hertfordshire, Hatfield |

Entry requirements

The normal entry requirements for the programme are:

An honours degree of at least 2:2 classification, in a business or non business-related discipline, from a UK University; or
The equivalent of the above from a recognised University overseas; or
A degree equivalent professional qualification recognised by the Programme Leader; or
A Pre-Masters course recognised by the University; or
Equivalent qualifications to be assessed by the Programme Leader and Admissions Tutor
GCSE English language and Maths grade A-C (or equivalent)*

*If you do not have the required level of English for entry, our academic English courses can help you to achieve this level.

and

Be employed in a position that enables an insight into an organisation's strategy and daily operations, and ideally with defined responsibilities such as the supervision/direction of the work of other employees and/or budgetary control
Applicants may be accepted who do not have the required academic qualification but have at least three years' demonstrable substantive work experience, with the agreement of the Admissions Tutor, Programme Leader and their Head of Department. See 'Non-Standard Applicants' section, below

*Non-Standard Applicants

Candidates will normally be interviewed by two members of academic staff, following submission of application documents demonstrating their suitability for the programme as outlined above. If a candidate does not satisfy the above criteria then they may not be called to interview.

Prior to the interview, candidates are required to provide a personal statement outlining the relevance of their work experience to the programme, and this should be submitted to the Programme Leader exactly one week prior to the interview date.

At the interview, candidates must be able to demonstrate:

an in-depth understanding of the demands of the MSc BOS programme
motivation and commitment to undertake the MSc BOS programme
an ability to take responsibility for own learning and development
an ability to reflect on and analyse own experience
that the scope and nature of their experience is relevant and appropriate

Where English is not the first language an IELTS score of 6.5, or 6.0 plus completion of the University's four-week English course, or equivalent, is required.

All students from non-majority English speaking countries require proof of English language proficiency. The following qualifications and grades will be considered:

IELTS 6.5 (with no less than 5.5 in any band)

Other English language tests are accepted. Please contact the International Office for details.
About the course
Here at Hertfordshire Business School, we've designed a part-time MSc in Business and Organisational Strategy to help busy professionals develop their senior management skills.
If you'd like to build on your business or management experience, deepen your knowledge and open up new career possibilities, this degree is an exciting opportunity to fit postgraduate study around your existing work schedule.
When you graduate, you'll not only achieve an MSc in Business and Organisational Strategy, but also a Chartered Management Institute (CMI) Level 7 extended diploma in Management and Leadership. This highly respected diploma also gives you exemptions from some of the CMI's additional qualifications, so if you're aiming for Chartered Manager status, you'll achieve it sooner.
The course develops your management skills in a whole range of areas, including:
personal development planning
strategic business planning
managing business strategy
resource management
project and risk management
financial management
strategic corporate social responsibility management
information management
managing organisational change
research skills for business and management
At the same time, our Master's equips you to undertake in-depth research and communicate complex business ideas – excellent skills for advancing your career and your business.
At Hertfordshire Business School, we welcome postgraduate students with a first degree in any subject at 2:2 level or above, working in a management role. However, if you don't have a degree but can provide evidence of at least three years' relevant, substantive management experience, we'll also consider your application.
This is a two-year, modular Master's with block teaching (Thursday/Friday) with one follow up teaching day per module. We attract a highly motivated community of postgraduate students with diverse business experience. Joining them on our Hertfordshire campus, you'll learn in an interactive, workshop-based environment, working on strategic challenges with small groups of fellow students.
After each study block, you'll carry on independent study with the support of our academic team. Studying alongside your working life is a challenging but incredibly rewarding experience, giving you valuable opportunities to directly and immediately apply what you learn.
Partnerships and opportunities
This programme has been created in collaboration with the Chartered Management Institute (CMI) to give you a highly respected dual qualification when you graduate. The Institute's direct input into the course means it's embedded with the very latest organisational best practice, as well as strategic thinking from a broad range of business sectors.
In your final year, you'll have the opportunity to take on a work-based project. This allows you to explore a current, relevant business issue or opportunity in real depth. We'll assign you an individual personal tutor to support you through the project, helping you make the most of this opportunity to develop your business, implement an effective strategy and drive positive change.
Why choose this course?
This sought-after dual award course gives you a Master's degree, plus a respected Chartered Management Institute Level 7 Extended Diploma in Strategic Management and Leadership.
It's been specifically designed to fit flexibly around your working life, with block study and additional academic support.
The course is an ideal opportunity for existing managers planning to progress their careers by moving into senior leadership roles.
Working alongside your studies, you'll be able to directly and immediately apply what you learn.
We've created a highly engaged workshop-based learning environment, where you'll collaborate with fellow students and receive ongoing online support.
What will I study?
The programme teaching follows a modular structure based on block teaching (Thursday/Friday) per module. Each teaching block is followed by one additional teaching day per module, independent guided study and tutor support to prepare for the assessments. The benefit of this mode of part-time study is that you are not committed to weekly attendance at class and you can plan your study and assignment preparation to fit in with your work commitments. This creates a highly engaged workshop-based learning environment, working with fellow students, in small groups. Each teaching block is followed by independent guided study and tutor support to prepare for the assessments.
In year one you will study academic modules that have CMI elements included in the teaching and assessment process. There are 4 x 15 credit modules, each taught over an 8 week period, and you will be introduced to a new module in each of the first four teaching blocks. There are also two standalone CMI units to bring practical skills in organisational change and corporate social responsibility.
The final teaching block of the year brings your learning together for the year with a focus on developing reflective practice.
In year one the programme brings together learning about opportunities for:
Personal guidance for your development as a senior leader
Developing a deeper understanding of global issues in business and management
Development of the skills required for managing strategy
A focus on strategic resource management
In year two you will study two 15 credit modules and two further practical standalone CMI units that cover a broad range of topics including:
Project and risk management
Information management
Strategic leadership
Financial management
The year completes with a focus on an Integrated Work Based Project and you will be assigned an individual personal tutor to support you through the process. This project allows you to explore an in-depth current and relevant business issue or opportunity.
Part-time study
This is a part-time programme providing a flexible approach to learning allowing you to bring together study with work commitments. The 2 day blocks of workshop sessions at Hertfordshire Business School are interactive with tutors bringing their extensive business experience into the face to face teaching environment. Each module has a dedicated module leader. Following the teaching sessions you will work independently on your assignments, with ongoing online tutor support.
Levels of study
Following the completion of the Integrated Work Based Project you will achieve Master's programme alongside the CMI Level 7 Extended Diploma in Strategic Management and Leadership. There are two other possible awards:
Year one: the Postgraduate Certificate (PgCert) and CMI Level 7 Certificate
Year two: the Postgraduate Diploma (PgDip) and CMI Level 7 Extended Diploma
Professional Accreditations
This University of Hertfordshire dual-award postgraduate course has been created with the Chartered Management Institute (CMI), giving you a Level 7 Extended Diploma in Strategic Management and Leadership as well as a Master's qualification.
Your Diploma also gives you eligibility for Chartered Manager recognition, enabling you to be quicker in achieving this status.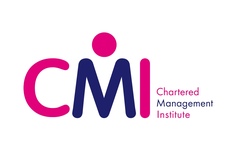 Careers
This postgraduate course is all about developing your career and realising your potential. If you're working for a large organisation, the skills you'll learn will help pave the way for a move into senior management or leadership roles. If you're the owner or manager of a small or medium sized organisation, you'll build the planning and implementation skills you need to see it thrive and grow.
Our students find that the skills they develop on this course increase their confidence, giving them opportunities to take on increased management responsibility, engage in organisational planning and decision-making, create strategic change and explore promotion opportunities.
Work placement

As this postgraduate course is aimed at existing managers and designed to run alongside your day-to-day working life, it doesn't include a dedicated work placement. However, there are significant advantages to working while you study, enabling you to bring new knowledge straight into the workplace, apply skills straight away and see the benefits of your studies sooner.

Key staff

Jana Filosof
Principal Lecturer (Strategy)


Fees and funding

Further information

How to apply

2020

| Start Date | End Date | Link |
| --- | --- | --- |
| 01/05/2021 | 31/08/2021 | Apply online (Part Time) |

2021

2022
Please note that some of the images and videos on our course pages may have been taken before social distancing rules in the UK came into force.