MSc Operations and Supply Chain Management
About the course
Operations & Supply Chain Management Masters Degree
This master's programme was introduced in response to the growing importance of professionally-managed purchasing and supply chains, as well as recognising the strategic value of skilled operations managers.
These topics have been high on the political agenda for several years and as companies have become more aware of the strategic value of supply chain management, salaries have risen rapidly.
Throughout the programme there also runs the thread of sustainability and social responsibility.
The programme is taught by staff from the School of Engineering and Technology which was recently awarded an excellent grading in the HEFCE auditors' report.
Why choose this course?
Operations & Supply Chain Management Masters Degree

This MSc programme has been specifically designed to equip students for a career in Supply Chain Management and / or Operations Management. It offers a dual focus on these areas, incorporating subjects which employers seek in prospective graduates.
Supply Chain Management is a growing field as internationalisation and global outsourcing continues to gain momentum. Students will be given the tools to excel in this field, both through completing the coursework and practical assignments as well as through completing their own thesis project in this area.
The Chartered Institute of Purchasing & Supply reports that "Global membership has continued to increase [in 2011/12] and the number of people taking CIPS qualifications is at an all-time high"
Operations Management is central to the successful running of any organisation, regardless of its size. It enables organisations to provide products and services in every area. Good operations managers are an invaluable asset to any organisation.
Students are taken through the various key aspects of operations management and through a combination of theory and assignments are given the tools for success in this area, culminating in a thesis project.
Professional Accreditations
This course is accredited by the Institute of Manufacturing (IManf). Graduates of this programme will be entitled to "Fellow membership of The Institute of Manufacturing" and once they can demonstrate 2 years' work experience in Manufacturing Management they will be entitled to apply for the award of "Certified Manufacturing Practitioner".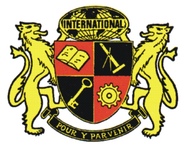 Careers
Graduates of this programme will be highly sought after given the demand for well known companies to find graduates with this training.
Teaching methods
The School of Engineering and Technology has a reputation for innovation in teaching and learning, where nearly all MSc modules are delivered through a combination of traditional face-to-face teaching and backup tutorial's using the University's StudyNet web based facility.
StudyNet allows students to access electronic teaching and learning resources, and conduct electronic discussion's with staff and other students. A heavy emphasis is placed on theory and practice, and AADE has a policy of using industrial standard software wherever possible. The School of Engineering and Technology also operates an open access laboratory, and computer policy, that will help students complete coursework and assignments, at a scheduled pace and on time.
Structure
Level 7
Core Modules
Manufacturing Information Systems - 15 Credits
Human Resource Management - 15 Credits
Manufacturing Strategy - 15 Credits
Operations Management - 15 Credits
Financial Control - 15 Credits
Procurement & Supply Chain Management - 15 Credits
Operations Research - 15 Credits
MSc Project - 60 Credits
Legal Aspects of Supply Chain - 15 Credits
Optional
Fees & funding
Fees 2018
UK/EU Students
Full time
£8000 for the 2018/2019 academic year
Part time
£665 per 15 credits for the 2018/2019 academic year
*Tuition fees are charged annually. The fees quoted above are for the specified year(s) only. Fees may be higher in future years, for both new and continuing students. Please see the University's Fees and Finance Policy (and in particular the section headed "When tuition fees change"), for further information about when and by how much the University may increase its fees for future years.
View detailed information about tuition fees
Other financial support
Find out more about other financial support available to UK and EU students
Living costs / accommodation
The University of Hertfordshire offers a great choice of student accommodation, on campus or nearby in the local area, to suit every student budget.
Entry requirements...
An honours degree (at least 2:2 or above) in an engineering discipline or an appropriate science or any other related discipline where the subject content does not overlap with this programme to any substantial extent. International qualifications will be considered on the basis of their equivalence to UK qualifications, typically guided by a resource such as the National Academic Recognition Information centre (NARIC). Candidates will be required to demonstrate a suitable level of proficiency in written and spoken English. An IELTS score of 6.0 (or equivalent) would typically be required from candidates whose first language is not English. Candidates who do not satisfy these requirements will be considered on a case-by-case basis.
If you do not have the required level of English for entry, our academic English courses can help you to achieve this level.
How to apply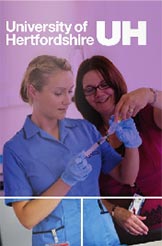 Download the Prospectus