MSc Microelectronics and Computer Engineering
We welcome applications from international and EU students
About the course
You will cover subject specific subjects such as Digital Signal Processing and Artificial Intelligence alongside cohort taught subjects to develop their management skills and their employability.
On the Msc in Microelectronics and Computer Engineering, the development of skills and advancement of knowledge focus on developing strong design skills for the seamless integration of software and hardware subsystems through the adoption of software-hardware co-design methodologies.
This will enable you to gain experience of designing digital systems for sustainable and smart applications, using DSP/FPGA/ASIC technology. Students will be aware of alternatives to the mainstream superscalar approach to computer design and instil in them design skills for a variety of acceleration intelligence techniques.
The successful postgraduates of the programme will acquire the knowledge and understanding, intellectual, practical and transferable skills necessary for the analysis and synthesis of problems in engineering and manufacturing through a combination of experimental, simulation, research methods and case studies. You can expect to work in a range of disciplines within a variety of industries from specialist technical roles to positions of management responsibility.
Why choose this course?
• Gain experience of designing digital systems for sustainable and smart applications.
• Microelectronics is developing as technology expands at an increasing rate and we are at the forefront for this subjects.
• Supported by the School which has over 25 years' experience of teaching electronic engineering and has established an excellent international reputation in this field.
• We offer extensive lab facilities for engineering students, including the latest software packages.

Careers
You will typically be employed to evaluate, select and deploy appropriate software tools to create/manage or simulate applications/systems. Within your area of expertise, you will be making independent design decisions on mission-critical systems.
Teaching methods
Our enthusiastic staff is always looking for new ways to enhance your learning experience and over recent years, we have won national awards for our innovative teaching ideas. In addition, our staff are active in research and useful elements of it are reflected on the learning experience.
The School of Engineering and Technology has a reputation for innovation in teaching and learning, where nearly all MSc modules are delivered through a combination of traditional face-to-face teaching and backup tutorial's using the University's StudyNet web based facility. StudyNet allows students to access electronic teaching and learning resources, and conduct electronic discussions with staff and other students.
A heavy emphasis is placed on theory and practice, and the School of Engineering and Technology has a policy of using industrial standard software wherever possible.
Structure
Level 7
Core Modules
Operations Research - 15 Credits
Operations Management - 15 Credits
MSc Projects - 60 Credits
Sustainability and Smart Systems Engineering - 15 Credits
Advanced Reconfigurable Systems and Applications - 15 Credits
Computer Architecture Design - 15 Credits
Digital Signal Processing and Processes - 15 Credits
Mixed Mode and VLSI Technologies - 15 Credits
Artificial Intelligence - 15 Credits
Optional
Entry requirements...
The entry requirements will typically be a minimum of a 2(ii) Honours degree in Electronic Engineering, Computer Engineering or a closely related discipline.
In addition, candidates should have been exposed to relevant material at undergraduate level to sufficient depth to enable them to benefit from their chosen MSc programme.
International qualifications will be considered on the basis of their equivalence to UK qualifications, typically guided by a resource such as the National Academic Recognition Information centre (NARIC). Candidates will be required to demonstrate a suitable level of proficiency in written and spoken English. An IELTS score of 6.0 (or equivalent) would typically be required from candidates whose first language is not English. Candidates who do not satisfy these requirements will be considered on a case-by-case basis.
If you do not have the required level of English for entry, our academic English courses can help you to achieve this level.
How to apply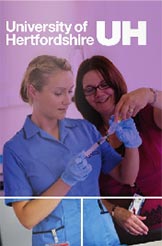 Download the Prospectus