BA (Hons) Model Design (Model Effects)
We welcome applications from international and EU students
About the course
All three of our model design courses share the same First Year, giving you an excellent introduction to model making, prop making, sculpture and special effects. Building on this foundation, you'll learn how to create highly detailed models for a range of disciplines, such as concept cars for the automotive industry, scale models for architects and miniatures for films.
In second year you will learn how to create highly detailed models for a range of disciplines, from concept cars for the automotive industry to the scale models used by architects and 'movie miniatures' for films.
In your Final Year you'll work on major projects and create a professional portfolio to impress employers. Throughout your studies you'll use the latest computer-aided design technology alongside more traditional machining. This course is accredited by Creative Skillset, reflecting the highest standard of teaching and facilities.
What Our Employers Say About Us
The University of Hertfordshire is widely recognized within the industry for its outstanding Model Design Programme. The course has continued to evolve over recent years and has consistently produced graduates who are both professional and employable. The course incorporates a wide variety of design and manufacturing skills, technologies and processes, which equip graduates to succeed in industry. David Austen, Managing Director, Berry Place
The Model and Special Effects Programme at the University of Hertfordshire has consistently produced some of the most employable graduates in our industry.

Mark Ward, Managing Director, Asylum Models and Effects
Model Design Student Testimonials
"Good equipment. Great studio, it has a good layout - I like the way all the years are together."
"The staff we have are fantastic, the work experience opportunities are brilliant, everyone on the course is welcoming and friendly. I could not imagine myself being anywhere else."
Model Design Successes
The Model Design Programme is the only Special Effects course to have been accredited by Creative Skillset, the industry kite mark of quality following a rigorous assessment process by experts working in the Creative Industries and is awarded to practice-based courses which best prepare students for a career in the industry.
The programme has outstanding links with industry and this results in high profile work experience opportunities for our students. In 2013, our students worked on major feature films at leading UK studios, including making action props on Guardians of the Galaxy, Jupiter Ascending, Exodus and Black Sea.
In 2014, 92% of our second year students undertook work experience on four major feature films at Leavesden, Pinewood, Shepperton and Twickenham studios.
Graduates from this degree often work with leading figures in the creative industries and a host of companies including: Anarchy Ltd, Artem, Asylum, Berry Place, Darkside FX, Ferox Effects, Foster + Partners, Gerry Judah, Seymour Powell, Pipers and Zone Creations etc.
The programme regularly exhibits at the New Blades exhibition (held at Holborn Studios in London). In 2013, our graduates won three prizes making a total of thirteen awards we have won at New Blades in the last 4 years.
Articles about the work have featured in a variety of international publications including Wired Magazine and CNN.
Model Design Facilities
Our students' work in a large airy purpose built studio (with individual spaces for every student), which is situated above an extensive workshop that contain a wide range of traditional and cutting edge technologies. Students are able to use a wide variety of equipment/machinery and state of the art rapid prototyping facilities: laser cutters, 3D printers, CNC milling and routing. Our students also use a well-equipped sculpture studio, which has excellent life drawing and modelling facilities, a plaster mould making area and industry standard extraction in the fiberglass/resin casting room. The sculpture workshops also provide excellent brazing, soldering and welding facilities for most types of metal fabrication and finishing. In addition to these dedicated workshop facilities, our students are taught a variety of computer aided design processes in both 2D and 3D packages in computer suites, which are situated close to the Model Design studio. Our students have access to all of the facilities across the school including excellent photographic equipment/studios and printing.
Why choose this course?
This is a unique combination of three interrelated degrees with a combined first year (Model, Character and Special Effects). The lecturing staff all have extensive subject knowledge gained from careers in the creative industries, hence students achieve professional standards in their work. We have excellent links with industry and provide placements on major movies at leading UK film studios.
You will learn how to create highly detailed models for a wide range of disciplines from concept cars for the automotive industry and product prototyping, through to the scale buildings used by architects or 'movie miniatures' used in films.
Excellent workshop facilities for both traditional model making machinery and cutting-edge prototyping technologies including; CAD, 3D printing, laser cutting and CNC machining sit alongside the specialist industry standard facilities for model making, product prototyping and prop making
Outstanding work experience opportunities and collaborative projects provided by our very close contacts in the creative industries
Industry professionals teach across all three pathways of the programme
Model Effects students achieve consistently high graduate employment rates
What job can I get?
Our graduates work across the design and creative industries, often for film companies, internationally renowned architectural practices and major product and packaging design consultancies in the UK and abroad. Many graduates work in the film and TV industry on high-profile advertisements, TV shows and blockbuster movies. Our graduates have gone on to employment with the likes of Anarchy Ltd, Warner Bros, Gerry Judah, Foster + Partners, Pipers Models, ATOM, Red Bull Racing, Zone Creations and Dyson.
Key staff
Nick Morgan
Head of Programme: Nick has over 20 years working in design, architectural and advertising model making and special effects.
Find out more about Nick Morgan
Professional Accreditations
Creative Skillset Tick
Creative Skillset accreditation is awarded in recognition of the highest level of contemporary industry teaching and facilities. This gives potential employers an indication that candidates from our degree course have been trained professionally and are ready to take up an industry role successfully.
Guardian League Tables 2017
Ranked 10th in the country in the design and crafts section of the Guardian's 2017 University League Tables.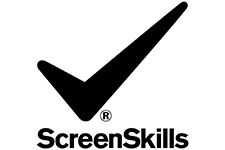 Teaching methods
You'll experience a wide variety of learning styles on this course. During your studies you'll develop your capacity for self-directed study and your interpersonal skills. We particularly emphasise the importance of 3D making leading to physical artefacts created through structured research and design; well-prepared written and verbal presentations; and computer literacy. Alongside elements of standard lectures, seminars, tutorials and practical workshops, you also learn through case studies, individual and group projects and other student centred activities. In your final year you will have the opportunity to practice your independent study skills by completing a major project and dissertation.
You will experience a wide variety of teaching styles on the programme including:
standard lectures
practical workshops
case studies
individual and group projects
First Year
You will be introduced to current materials, techniques and design processes in a combined first year (all three degree disciplines) and gain a strong grounding in workshop machinery and practices, which are relevant to the whole programme.
Second Year
You will learn how to create highly detailed models for a range of disciplines, from concept cars for the automotive industry to the scale models used by architects and 'movie miniatures' for films. You will use cutting-edge technologies including CAD (computer-aided design) and CAM (computer-aided modelling) that complement the traditional techniques learned in the machine shop to produce highly finished, professional-quality models.
All of our second year students have the option to undertake a professional work experience module with one of our many high profile industry contacts.
Final Year
Your final year is designed to prepare you for entry to the industry as a highly employable graduate. You will make a variety of project outcomes that demonstrate your professional ability and you will also spend time producing a professional portfolio and self-promotional material designed to impress potential employers at your first interview and beyond.
Work Placement
We regularly provide fantastic work experience opportunities for students across the three degrees within the Model and Special Effects programme; students can choose to take a range of modules as a replacement for all or part of one semester in their second year of study. The staff team have excellent contacts in the creative industries and have won awards for their work supporting students in this activity. Staff are frequently able to provide students with high-profile work placements.
Typically students spend up to 3 months of optional replacement study, with leading companies across the creative industries. These often include opportunities in architecture, design, film and TV. Our students have worked on major blockbuster movies such as Captain America: The First Avenger, X Men: First Class, Wrath of the Titans, Batman 3: The Dark Knight Rises, Prometheus, Thor: The Dark World, Maleficent, World War Z, Edge of Tomorrow, Guardians of the Galaxy and Jupiter Ascending.
Study Abroad
This course offers you the opportunity to study abroad through the University's study abroad programme.
Study abroad opportunities are available worldwide and in Europe under the Erasmus+ Programme.
Find out more about Study abroad opportunities
Structure
Level 4
Core Modules
Scale and Structure - 30 Credits
Design and Fabrication - 30 Credits
Shape and Form - 30 Credits
The Model in Mind (C&CS) - 30 Credits
Optional
Level 5
Core Modules
Turbo A - 15 Credits
Turbo B - 15 Credits
Design Process and Realisation - 30 Credits
Talking Models (C&CS) - 30 Credits
Model Effects Contextualised Model - 30 Credits
Optional
Professional Work Experience 30: Screen - 30 Credits
Professional Work Experience 45: Screen - 45 Credits
Professional Work Experience 15: Screen - 15 Credits
Professional Work Experience 15 5B: Screen - 15 Credits
Level 6
Core Modules
Professional Context Model - 30 Credits
Professional Practice - 15 Credits
Model Effects Major Project Proposal - 15 Credits
Critical and Cultural Studies: L6 Enquiry / Report / Essay (Model Design) - 30 Credits
Model Effects Major Project - 30 Credits
Optional
Year Abroad - 0 Credits
Sandwich Year (Creative Arts) - 0 Credits
Fees & funding
Fees 2018
UK/EU Students
Full time
£9250 for the 2018/2019 academic year
International Students
Full time
£11950 for the 2018/2019 academic year
Discounts are available for International students if payment is made in full at registration
*Tuition fees are charged annually. The fees quoted above are for the specified year(s) only. Fees may be higher in future years, for both new and continuing students. Please see the University's Fees and Finance Policy (and in particular the section headed "When tuition fees change"), for further information about when and by how much the University may increase its fees for future years.
View detailed information about tuition fees
Additional course costs
In addition to the fees there are some compulsory course attached to this course:
Year 1
Personal tool kit – £120-£180
Materials required for projects £120-£250
Year 2
Materials required for projects - £120-£250
Year 3
Materials required for projects £300-£500
Other financial support
Find out more about other financial support available to UK and EU students
Living costs / accommodation
The University of Hertfordshire offers a great choice of student accommodation, on campus or nearby in the local area, to suit every student budget.
Clearing
Clearing places available on this course, call us now on 0300 303 6300 #UHClearing
How to apply