BA (Hons) Media and Publishing
We welcome applications from international and EU students
About the course
The media and publishing industry is rapidly expanding and developing its digital media brands. These industries need specialist workers who understand different platforms of technology from content management systems to social media.
By studying media, you will gain a theoretical understanding of media and will foster your ability to critically comment on media practice. Media combines theoretical and practical skills to enhance your creativity and the technical skills needed to go into the media industry. By studying this subject you will become media practitioners working as a professional writer and content developers.
Studying publishing alongside media you will learn how to create online publications within a legal and ethical framework. Students learn how to enhance their work with supportive visual content visual imagery, animation and short films as they explore the potential of publishing to a range of platforms including interactive websites and a variety of social media.
Throughout the course you will be asked to run your own projects, design media campaigns, develop professional writing skills, design magazine layouts and websites while integrating publishing theory into practical projects. Publishing students need to be entrepreneurial, flexible, adaptable and committed, and we will help you develop these qualities.
Did you know?
That the UK's Creative Industries are now worth £84.1 billion per year to the UK economy." (www.gov.uk, January 2016)
96.1% of University of Hertfordshire students are in work or further study six months after graduating, according to the latest national Destination of Leavers from Higher Education (DLHE) survey; well above the national average for the UK (94.3%).
We host a series of media talks working with professionals from the media industries to help our students with their career aspirations. Our graduates go onto to work in: Journalism, Public relations, Corporate communications, Media careers and entrepreneurial careers in publishing
Further information on the modules offered and what our students say about the degree.
In addition to a BA (Hons) Media and Publishing students will be able to specialise in the following degrees:
Why choose this course?
Real-world skills — Learn how to create and publish content on a broad range of formats including print multimedia and within online platforms?
Bridging theory and practice — Students studying this course will gain a theoretical and critically reflective understanding of media whilst gaining practical skills as an author and publications designer.
Value added — Every student is allocated a personal tutor to monitor and advise on their overall academic and personal development supplemented with drop-in skills sessions and specialist tutors to refine and polish your writing. Our Media Matters series of Media Industry talks and Creative Writing talks are career focussed, delivered by industry specialist professionals.
Further information on the opportunities available for students and graduates on this degree.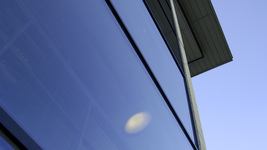 "
I just wanted to say thank you again for the level of education you had provided during my time at university, you had facilitated me with the relevant knowledge in Web design which I still use today! I have since started my own company based in Hoxton, Shoreditch after graduating in 2012.
Careers
Our graduates have an excellent record of gaining employment in media, publishing, teaching and information management where their skills in analysis, communication and evaluation are highly valued. Many of our graduates go on to higher levels of study engaging in research in their chosen fields. Whatever your future career plans, what is important to your potential employers is the range of intellectual, transferable, personal skills and experience you have gained and can demonstrate. We ensure our programmes are relevant to the world of work through active links with regional employers across a range of industries and professions.
What areas of media and publishing can I work in?
Media:
There are just under one million people employed in the UK media industry, according to the UK Commission for Employment and Skills (UKCES). Opportunities for employment can be found in:
advertising
marketing
film
interactive media
radio
television
Publishing:
In contrast the publishing industry is smaller, with 148,000 people employed in the UK. There are a number of areas you can enter including:
book publishing;
web publishing
education publishing
journals and periodical publishing
B2B publishing
newspaper and magazine publishing
social media publishing
Teaching methods
The precise method of teaching varies according to each module. Most are taught via weekly lectures and weekly seminars. You may be asked to work with fellow students and produce some group work together. Sometimes you will have to present the findings of your research to your fellow students in the seminars. You will be expected to contribute to online discussions and to download and read lecture notes from StudyNet, our virtual learning environment.
Work Placement
Study Abroad
This course offers you the opportunity to study abroad in the Sandwich Year through the University's study abroad programme. Study abroad opportunities are available worldwide and in Europe under the Erasmus+ Programme.
Find out more about Study abroad opportunities
Structure
Level 4
Core Modules
The Writer's Art: an Introduction to Creative Writing - 15 Credits
Becoming a Writer - 15 Credits
Introduction to Media Practices - 15 Credits
Introduction to Media Communications - 15 Credits
Introduction to Journalism - 15 Credits
Journalism, Law and Ethics - 15 Credits
Visual Communication - 15 Credits
Interactive Media - 15 Credits
Global Media and Society - 15 Credits
Optional
Level 5
Core Modules
Radio Journalism - 15 Credits
Social Media - 15 Credits
Graduate Skills - 0 Credits
Magazine Design - 15 Credits
Research Methods in Media Communications - 15 Credits
Video Feature - 15 Credits
Journalism Skills: Features - 15 Credits
Journalism Skills: News - 15 Credits
The Publishing Industry - 15 Credits
Optional
Level 6
Core Modules
Graduate Skills - 0 Credits
Advertising - 15 Credits
Campaigns and Careers - 15 Credits
Corporate Communications - 15 Credits
Digital Media - 15 Credits
Publishing Project - 30 Credits
Web Design for Publishing - 30 Credits
Optional
Year Abroad - 0 Credits
Mass Communications Placement Year - 0 Credits
Entry requirements...
112 UCAS points
IB - 112 points from a minimum of 2 HL subjects at H4 or above.
GCSE Maths and English Language at Grade 4 or above (Grade C or above under the old grading structure).
All students from non-majority English speaking countries require proof of English language proficiency, equivalent to an overall IELTS score of 6.5 with a minimum of 5.5 in each band.
If you do not have the required IELTS or equivalent for direct entry on to your degree programme, our Pre-sessional English and International Foundation courses can help you to achieve this level.
For country specific qualifications, please visit our Your Country page.
How to apply