BSc (Hons) Computing and Mathematics
About the course
Mathematics
This course will enable you to develop a solid understanding of the fundamentals of mathematics. In addition, it will develop your understanding of applications of mathematics that provide support to studies in business, computing, economics, engineering and the sciences. In your first year you will refresh and build upon your understanding of topics covered at A level.
In your second year these topics will be extended and explored further. If you are studying the Joint study route (50% mathematics) you will also develop additional skills and those on the major study route (75% mathematics) will explore computer techniques.
Your final year will focus on applying the knowledge and skills you've gained to practical problems drawn from a wide variety of areas.
Computing
Computing will provide you with an understanding of theoretical foundations, as well as building your knowledge as a designer and developer. You will complete practical work in well-equipped and spacious laboratories and our strong links with commerce ensure you are always working from the most up-to-date study materials.
You don't need any previous knowledge of computing for this course, your first year will provide you with a solid foundation in the basic principles of the subject. In your second and final years you'll have an opportunity to tailor your learning to your personal interests by selecting modules from one of three themes:
development of information systems
programme design
internal organisation of systems and networks
Why choose this course?
Mathematics
Study mathematics in a department with a long tradition of high quality teaching
Improve your understanding of advanced mathematical concepts taught in an approachable format
Gain a relevant degree that provides transferable skills that are highly valued by employers
Computing
Study computing in some of the best facilities offered by any university in the UK.
Benefit from excellent industry contacts and gain knowledge and skills valued within the industry
Gain a practical understanding of a range of computing systems providing excellent preparation for a career in a range of roles
Careers
This programme gives you flexibility in your studies at university resulting in flexibility in your choice of career at the end of your course. You will acquire a much broader base of knowledge and experience that could really widen your employment opportunities. Graduates have found employment in diverse roles such as computer programmers, design engineers, management development specialists, accountants and project managers. 95.2% of University of Hertfordshire students are in work or further study six months after graduating, according to the latest Destination of Leavers from Higher Education (DLHE) survey.
Teaching methods
You will develop your capacity for independent study and interpersonal skills on this programme. There is an emphasis on structured research, well-prepared written and verbal presentations and computer literacy.
You will experience a wide variety of teaching styles on the programme including:
standard lectures
seminars
tutorials
laboratories
case studies
individual and group projects
In your final year you will normally have the opportunity to hone your independent study and interpersonal skills by undertaking a major project or dissertation.
Work Placement
You will have the opportunity to take a paid work placement or study abroad for a year between your second and final years, extending your degree from a three year to a four year qualification. You will not be required to pay tuition fees for this year and you will gain excellent experience that sets you apart from the crowd in the graduate jobs market.
A work placement provides you with an excellent opportunity to gain valuable experience and put your theoretical knowledge and understanding from your studies in to practice.
Our Careers and Placements service will help you to develop your CV and support you through the application process for a wide range of placement opportunities in a variety of sectors and organisations.
Study Abroad
This course offers you the opportunity to study abroad in the Sandwich Year through the University's study abroad programme. Study abroad opportunities are available worldwide and in Europe under the Erasmus+ Programme.
Find out more about Study abroad opportunities
Structure
Level 4
Core Modules
Human Dimensions of Computing (A) - 15 Credits
Programming (A) - 15 Credits
Programming (B) - 15 Credits
Models and Methods in Computing (B) - 15 Credits
Small Group Tutorial - 0 Credits
Mathematical Techniques 1 - 30 Credits
Linear Algebra - 15 Credits
Numbers and Sets - 15 Credits
Optional
Level 5
Core Modules
Information Technology Development Exercise - 30 Credits
Web Scripting - 15 Credits
Enterprise Databases - 15 Credits
Graduate & Employability Skills - 0 Credits
Mathematical Techniques 2 - 15 Credits
Number Theory - 15 Credits
Real Analysis - 15 Credits
Differential Equations - 15 Credits
Optional
Level 6
Core Modules
User Experience - 15 Credits
Information Security Management - 15 Credits
Advanced Web Scripting - 15 Credits
Graduate & Employability Skills - 0 Credits
Complex Analysis - 15 Credits
Linear Optimisation - 15 Credits
Combinatorics - 15 Credits
Nonlinear Systems - 15 Credits
Optional
Professional Work Placement in Computer Science - 0 Credits
Software Quality - 15 Credits
Enterprise Systems - 15 Credits
Year Abroad - 0 Credits
Professional Placement - 0 Credits
Year Abroad - 0 Credits
Fees & funding
Fees 2018
UK/EU Students
Full time
£9250 for the 2018/2019 academic year
Part time
£1155 per 15 credits for the 2018/2019 academic year
*Tuition fees are charged annually. The fees quoted above are for the specified year(s) only. Fees may be higher in future years, for both new and continuing students. Please see the University's Fees and Finance Policy (and in particular the section headed "When tuition fees change"), for further information about when and by how much the University may increase its fees for future years.
View detailed information about tuition fees
Other financial support
Find out more about other financial support available to UK and EU students
Living costs / accommodation
The University of Hertfordshire offers a great choice of student accommodation, on campus or nearby in the local area, to suit every student budget.
Entry requirements...
112 UCAS points including A level Maths.
IB - 112 points from a minimum of 2 HL subjects at H4 or above.
GCSE Maths and English Language at Grade 4 or above (Grade C or above under the old grading structure).
All students from non-majority English speaking countries require proof of English language proficiency, equivalent to an overall IELTS score of 6.5 with a minimum of 5.5 in each band.
If you do not have the required IELTS or equivalent for direct entry on to your degree programme, our Pre-sessional English and International Foundation courses can help you to achieve this level.
For country specific qualifications, please visit our Your Country page.
How to apply
2018
| Start Date | End Date | Link |
| --- | --- | --- |
| 28/09/2018 | 20/05/2019 | Apply online (Full Time) |
| 28/09/2018 | 20/05/2019 | Apply online (Full Time/Sandwich) |
2019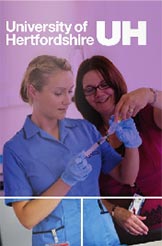 Download the Prospectus